Tribe has big names headed to HOF ballot
Ramirez (2017), Thome and Vizquel ('18) next to be introduced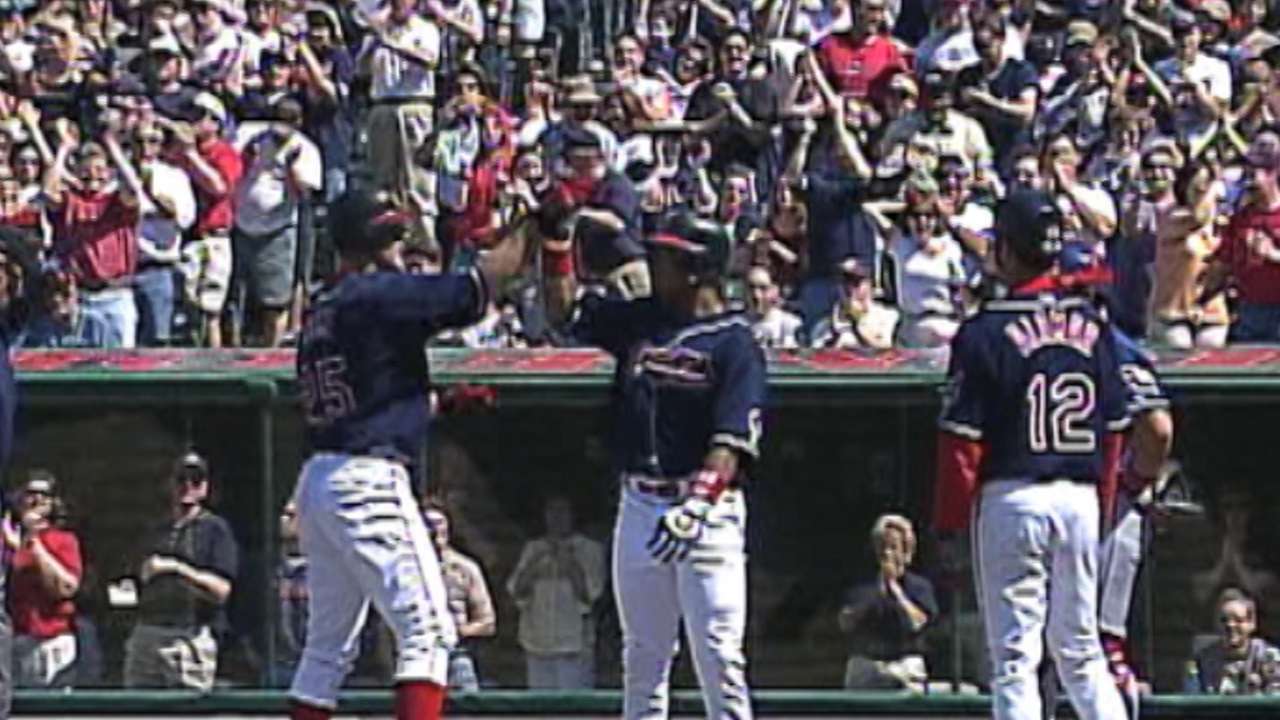 CLEVELAND -- There will be great interest among Indians fans when the Hall of Fame voting totals are revealed over the next two years. Manny Ramirez, Jim Thome and Omar Vizquel will be introduced onto the ballot, and their careers will be examined and considered for enshrinement.
On Wednesday, Tribe fans had to look long and hard to find any ties to Cleveland within the balloting for the 2016 Hall of Fame class, which includes new inductees Ken Griffey Jr. and Mike Piazza. Two players (Jeff Kent and Mark Grudzielanek) on the ballot have history with the Indians, but neither came close to receiving the call.
• Complete Hall of Fame coverage
Kent received 73 votes for 16.6 percent, falling short of the 75 percent requirement for entry into the National Baseball Hall of Fame in Cooperstown but garnering enough votes (at least five percent) to remain on the ballot for a fourth year. Grudzielanek, on the other hand, received zero votes in his first year of eligibility and will no longer be on the ballot.
Kent, who spent 39 games with the Indians in 1996 as part of his 17-year Major League career, holds the career record for home runs by a second baseman. Grudzielanek had more than 2,000 hits in a career spent with six teams. The infielder suited up for Cleveland for 30 games in 2010, which was his 15th and final season in the big leagues.
There are 30 players in the Hall of Fame who have worn an Indians uniform. The next Hall of Famer to have played for Cleveland could be Thome, who will be eligible for election in 2018.
Thome holds the Indians franchise record for career home runs (337) and spent 13 of his 22 big league seasons with Cleveland. The slugger ended with 612 home runs, 1,583 runs, 1,699 RBIs, 1,747 walks and a .956 OPS in his career with the Indians, Phillies, White Sox, Twins, Dodgers and Orioles. Thome was a five-time All-Star and earned one Silver Slugger Award in his career.
Joining Thome on the 2018 ballot will be Vizquel, who played for the Tribe for 11 of his 24 seasons in the Majors. Vizquel earned 11 Gold Glove Awards for his brilliant play at shortstop and ended as the all-time leader at the position in double plays and fielding percentage. Vizquel was named to three All-Star teams and ended his career with more than 2,800 hits.
Ramirez, who will be eligible for election in 2017, will present a more polarizing case for voters.
Considered one of the greatest right-handed hitters of his generation, Ramirez finished his storied career with 555 home runs (236 with the Indians) to go along with a .312 average and .996 OPS in 19 seasons. Ramirez was named to 12 All-Star teams, won nine Silver Slugger Awards and was the World Series Most Valuable Player in 2004 with the Red Sox.
Ramirez, who was drafted by the Indians in the first round in 1991 and played with Cleveland until 2000, dealt with controversy in the final years of his career. He was suspended for 50 games in '09 after testing positive for a substance that violated Major League Baseball's Joint Drug Prevention and Treatment Program, and he reportedly tested positive for a banned substance again in '11.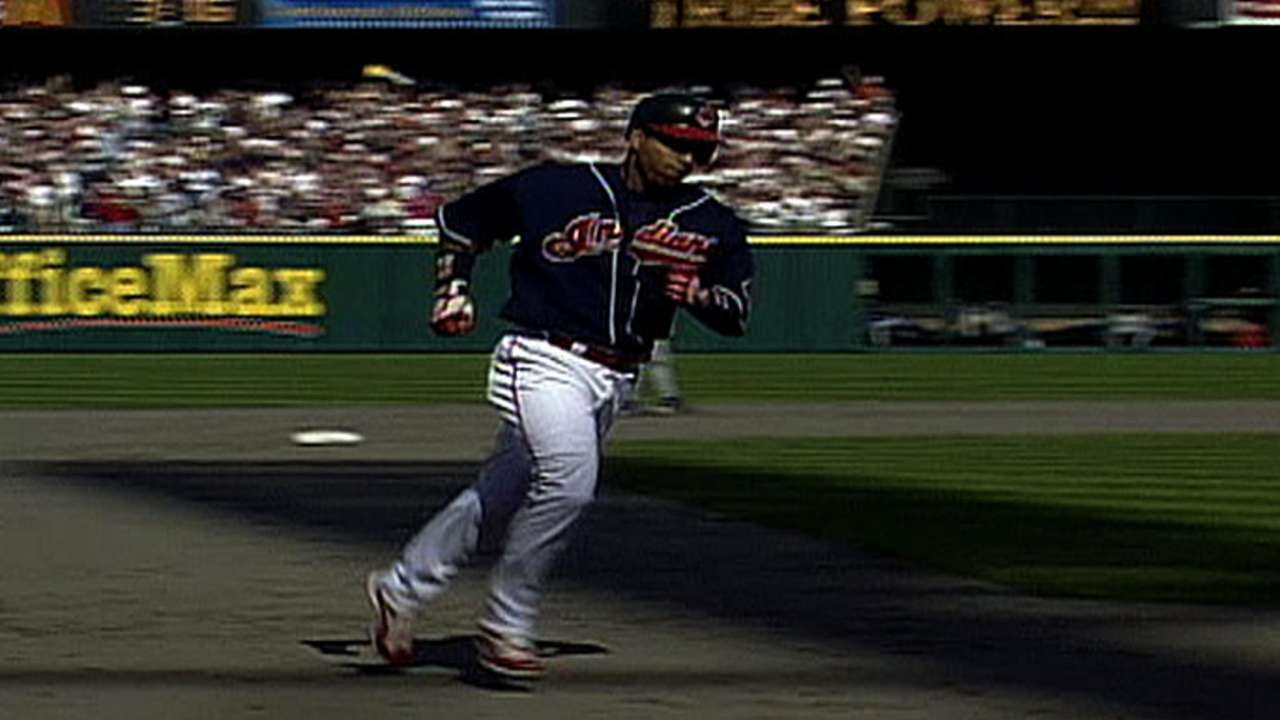 Voters from the Baseball Writers' Association of America will weigh the ups and downs of Ramirez's career next winter. Should Ramirez's missteps cause him to fall short of election, then the 2018 Hall of Fame ballot will be stacked with three of the best players Indians history.
Jordan Bastian is a reporter for MLB.com. Read his blog, Major League Bastian, follow him on Twitter @MLBastian and listen to his podcast. This story was not subject to the approval of Major League Baseball or its clubs.