Schilling leads former Red Sox in HOF voting
Three-time World Series winner on 52.3 percent of ballots in fourth year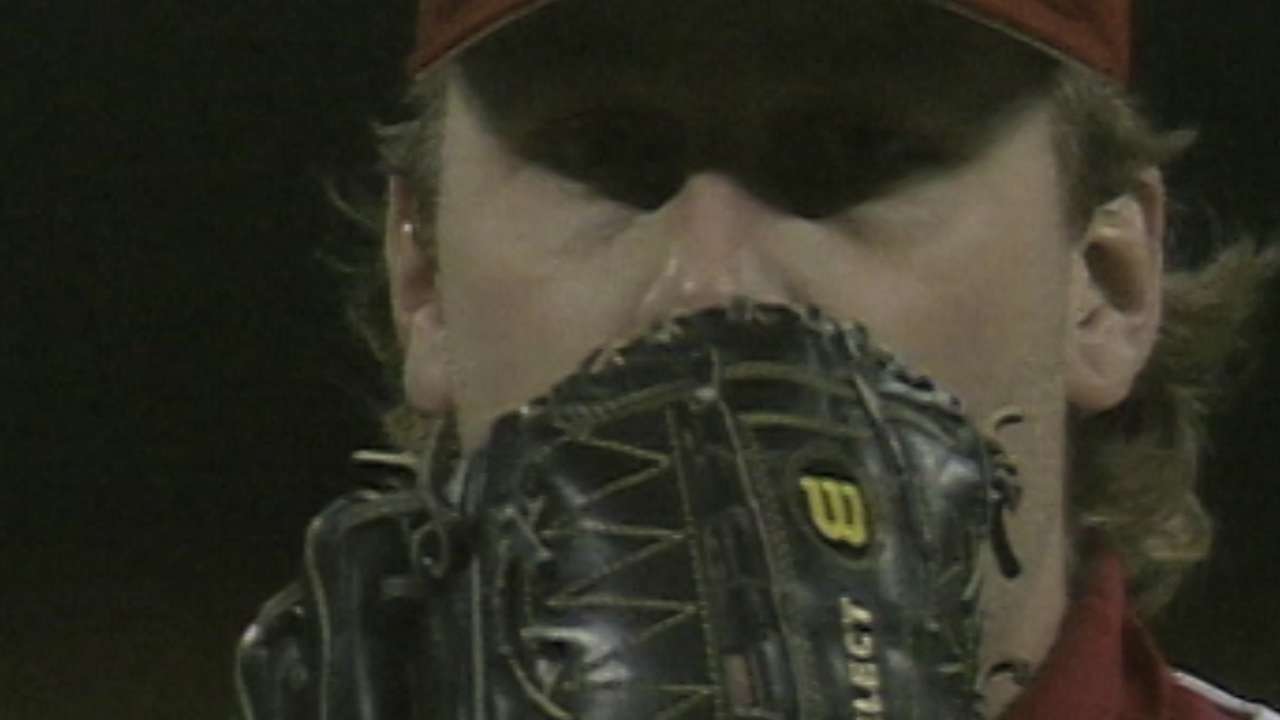 Curt Schilling, arguably the best big-game pitcher of his era, again fell short in the Hall of Fame voting, but he gained considerable momentum in his fourth year on the ballot.
Schilling jumped to 52.3 percent of the vote from the Baseball Writers' Association of America in this year's election, the results of which were revealed Wednesday night on MLB Network. Schilling received 39.2 percent of the vote last year.
A candidate needs 75 percent of the votes to become a member of the Hall of Fame. Schilling has six more years of eligibility.
• Complete Hall of Fame coverage
Ken Griffey Jr. and Mike Piazza were elected on Wednesday. Schilling's 230 votes (out of 440 ballots) were the sixth highest this year.
Schilling helped the Red Sox win the World Series in 2004 and '07, and he won the first of his three career championship rings while starring for the D-backs in 2001.
Several other candidates with Red Sox ties also fell short of election.
Two-time batting champ Nomar Garciaparra received eight votes in his second year of eligibility, and he now falls off the ballot for getting less than five percent of the vote.
In his first four full seasons in the Majors (1997-2000), Garciaparra looked like a Hall of Famer in the making. But a barrage of injuries limited his effectiveness in the second half of his career. Garciaparra was a fan favorite during his years with the Red Sox, which ended when he was traded to the Cubs on July 31, 2004.
Mike Lowell, the Most Valuable Player of the 2007 World Series, didn't receive any votes in his first year of eligibility and now comes off the ballot. A member of the Red Sox from '06-10, Lowell also excelled with the Marlins, helping that franchise win a World Series in '03.
Roger Clemens, who won the first three of his record-setting seven career Cy Young Awards while pitching for the Red Sox, received 199 votes (45.2 percent). Regarded as one of the best pitchers of all-time, Clemens' candidacy has been hurt by claims he took performance-enhancing drugs.
Lee Smith, who closed for Boston from 1988-90, got 150 votes (34.1 percent) in his 14th year on the ballot. Grandfathered under the old voting rules, Smith has one more year of eligibility.
A year ago, the Red Sox watched with pride as Pedro Martinez went into the Hall of Fame. Schilling could follow suit in the not-too-distant future.
Though Schilling's modest win total (216) and lack of any Cy Young Awards have been noted by some who don't think he is a Hall of Famer, a look at many other statistics could eventually vault him into baseball's most prestigious club.
Schilling is 15th on the all-time strikeout list with 3,116, and the only other member in the top 15 who isn't in the Hall of Fame is Clemens. His 80.7 Wins Above Replacement (WAR) is 26th all-time among pitchers and 14th in the expansion era (since 1961).
The only four pitchers in history to record at least three seasons of 300 strikeouts are Randy Johnson, Nolan Ryan, Sandy Koufax and Schilling. The other three are all Hall of Famers.
If Schilling is considered a bubble candidate, his postseason resume is what eventually could put him over the top.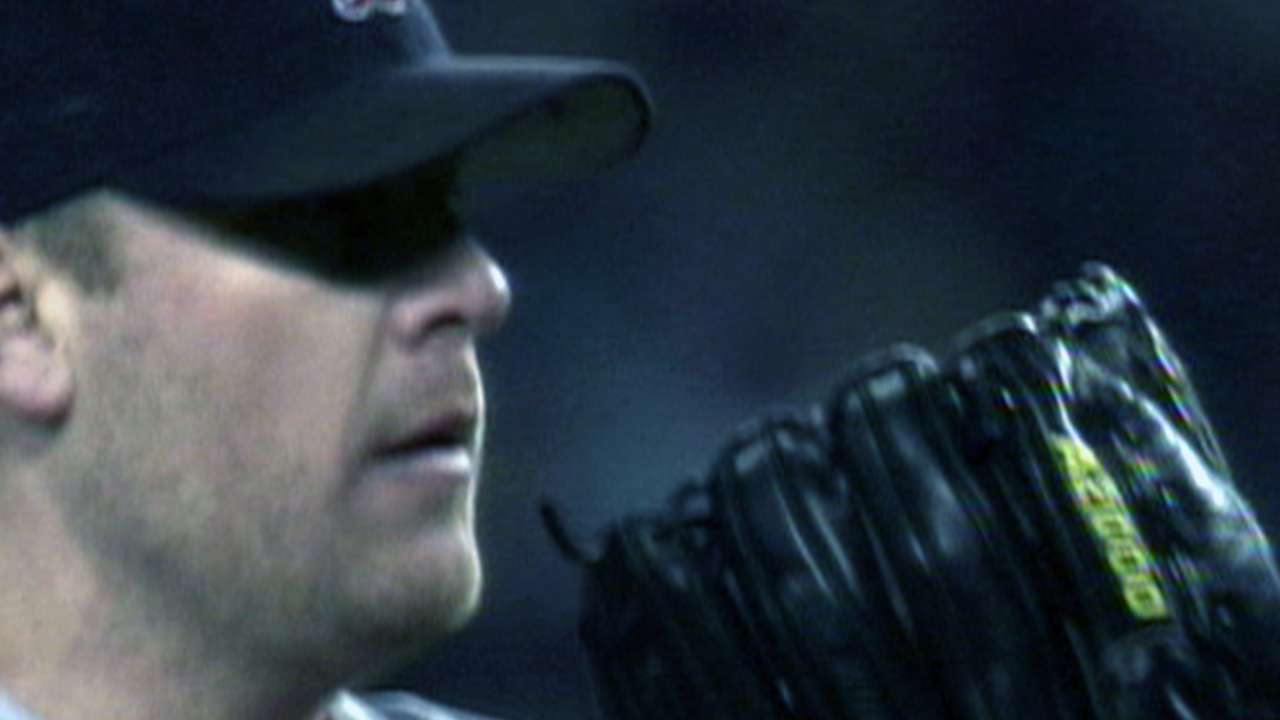 The righty took pride in being the pitcher his teammates wanted out there on the biggest stage, and he seldom disappointed. In 19 career postseason starts, Schilling went 11-2 with a 2.23 ERA.
In addition to his heroics for the Red Sox and D-backs, Schilling also played a pivotal role in helping the 1993 Phillies win the National League pennant. Schilling's 56 strikeouts in the 2001 postseason are a record, and he was co-MVP of the World Series that year with Johnson. In fact, Schilling's performance in October of '01 was one for the ages, as he posted a 1.12 ERA over six starts.
If Schilling wasn't quite that dominant three Octobers later, his performance was every bit as memorable. Pitching with a severe right ankle injury, Schilling stifled the Yankees in Game 6 of the American League Championship Series, helping the Red Sox become the first (and still only) team in history to win a postseason series after trailing, 3-0. Pitching with a bloody sock again in Game 2 of the World Series, Schilling defeated the heavy-hitting St. Louis Cardinals en route to Boston's four-game sweep.
Schilling was a six-time All-Star and finished in the top five in Cy Young Award voting four times.
Ian Browne is a reporter for MLB.com. This story was not subject to the approval of Major League Baseball or its clubs.