Piazza elected into 2016 Hall of Fame class
LOS ANGELES -- Mike Piazza, whose professional career began as a 62nd-round Draft pick of the Dodgers, was voted into the Hall of Fame on Wednesday by the Baseball Writers' Association of America.
On the ballot for the fourth time, Piazza was named by 83 percent of the voters, with 75 percent needed for election. Last year he received 69.9 percent. Ken Griffey Jr. also was voted into the Hall of Fame as part of the 2016 class.
• Complete Hall of Fame coverage
Other former Dodgers on this year's ballot and their vote percentages included: Fred McGriff (20.9 percent); Jeff Kent (16.6); Gary Sheffield (11.6); Nomar Garciaparra (1.8); Garret Anderson (0.2); Mark Grudzielanek (0.0); and Brad Ausmus (0.0). Because they weren't named on at least five percent of the ballots, Garciaparra, Anderson, Grudzielanek and Ausmus will be dropped from future consideration.
"Words can't describe this honor," Piazza said on MLB Network. "All the trials and tribulations of the Minor Leagues, getting to the big leagues, winter ball, instructional league, Spring Training, all the blocked balls in the dirt and the pain and ice in the training room.
"Coming up with the Dodgers organization, talking to Sandy Koufax and Don Drysdale and Roy Campanella, then going to the Mets and getting to know Ralph Kiner and guys like that. There are just like all the images in my mind. It's incredibly special."
Piazza will be the 48th player in Dodgers franchise history to be enshrined in Cooperstown and the first since Pedro Martinez last year. Piazza said he couldn't reveal which team's cap will be on his plaque, but dropped a big hint that it won't be the Dodgers.
"Obviously, I have a special place in New York City with the fans there, they've done nothing but embrace me," he said. "I'll make it official tomorrow [at a New York press conference]."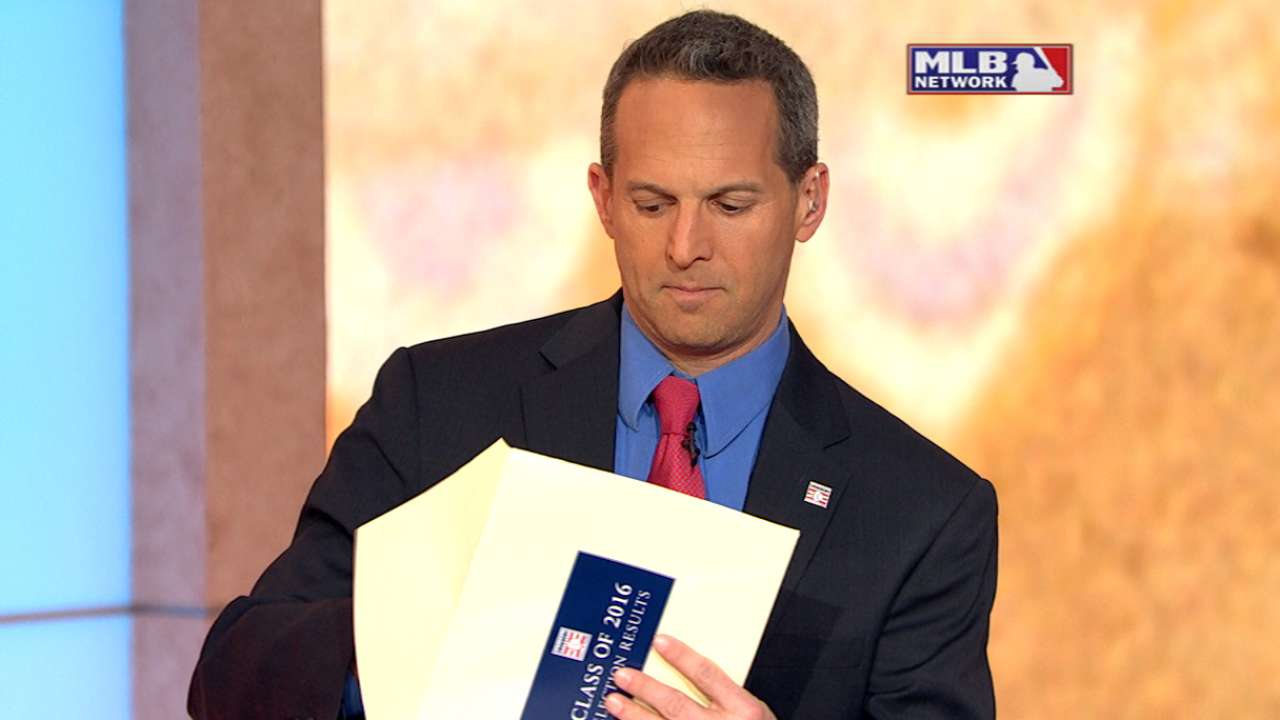 Regardless, Dodgers officials praised Piazza's selection.
"Congratulations to Mike, an outstanding ballplayer and a great man," former Dodgers manager Tommy Lasorda said. "I couldn't be prouder of him after seeing his hard work to go from a 62nd-round pick and converted catcher to one of the best ever at his position and now, a fellow Hall of Famer. I'd also like to congratulate Mike's family and everyone back in Norristown, [Pa.], on this honor."
"Congratulations to Mike Piazza and his family -- this is truly a special day for both Mike and the Dodger organization," said Dodgers president and CEO Stan Kasten. "We are very proud of the fact that the best-hitting catcher in baseball history began his Major League career in Los Angeles."
Congratulations to @mikepiazza31, an outstanding ballplayer and a great man. #HOF2016 pic.twitter.com/kLqzBONSsE

— Tommy Lasorda (@TommyLasorda) January 6, 2016
Piazza's first five full seasons in the Major Leagues were with the Dodgers, who drafted him as a favor to Lasorda, a longtime family friend. While the association with Lasorda got him into the organization, Piazza worked tirelessly to prove he belonged and made himself into one of the greatest hitting catchers in history. He finished his 16-year career with a .308 average, 427 home runs, 1,335 RBIs and a .922 OPS.
The first five of his 12 All-Star appearances were as a Dodger, his first five of 10 Silver Sluggers came in Los Angeles and he was runner-up for the National League Most Valuable Player twice with Dodger Stadium his home ballpark. A career that began as the NL Rookie of the Year culminated with the home run record for catchers (396), putting Piazza into the Hall alongside other catching greats like Johnny Bench, Yogi Berra, Gary Carter, Carlton Fisk, Gabby Hartnett and Bill Dickey.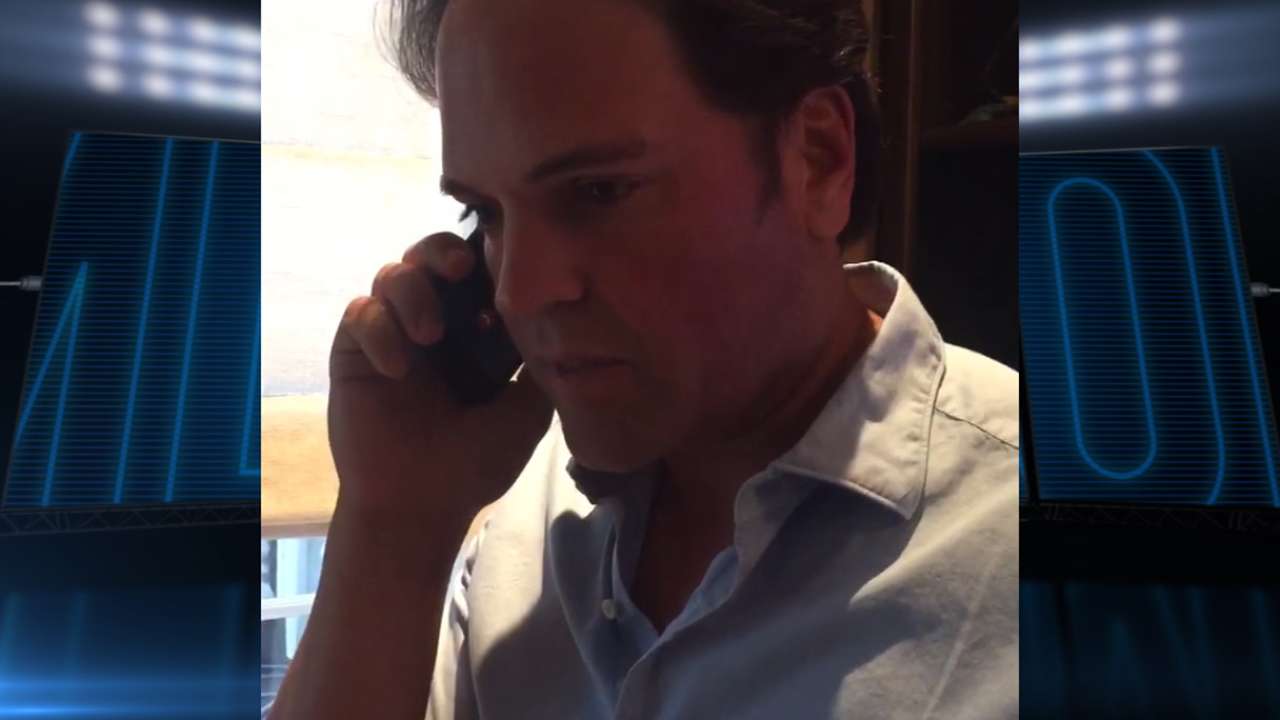 Piazza's time with the Dodgers ended bitterly, however, midway through the 1998 season. With free agency on the horizon, in-season negotiations deteriorated into a clash between his agent and studio executives at News Corp. Piazza was traded to the Florida Marlins without the knowledge of then-general manager Fred Claire. Piazza has had nothing to do with the Dodgers ever since.
Ken Gurnick is a reporter for MLB.com. This story was not subject to the approval of Major League Baseball or its clubs.