Left-field market remains intriguing for Giants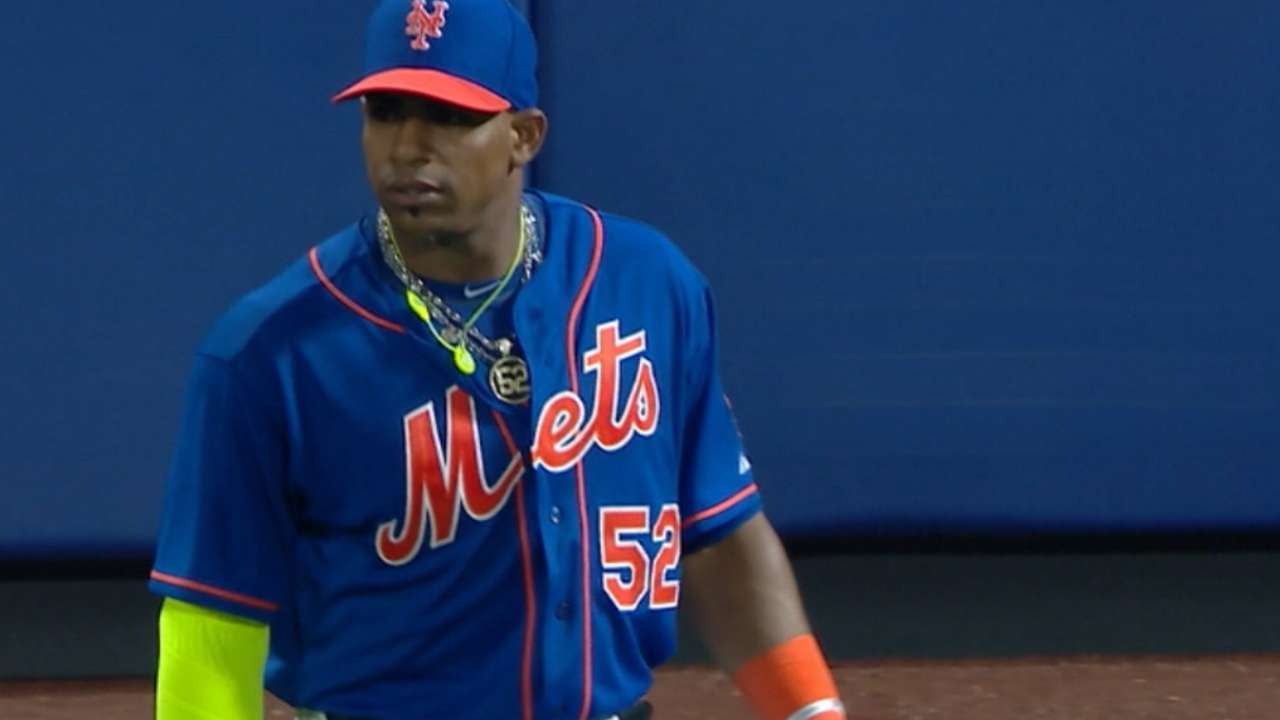 SAN FRANCISCO -- In his search for a left fielder, Giants general manager Bobby Evans has said he's looking for "separators" that will prompt his decision. The free agent who best combines skill with an agreeable salary demand will be the next Giant. Or it'll be a performer who's offered to the Giants in what they consider to be a fair trade.
Here's a look at the outfielders who've been linked to the Giants through insiders' knowledge or informed speculation. Look closely for the separators.
CHARLIE BLACKMON
2015 stats: .287 batting average, .347 on-base percentage, .450 slugging percentage; 17 home runs, 58 RBIs, 43 stolen bases
Opening Day age: 29
2015 salary: $517,500
Why he'd fit: Said to have been offered in trade by the Rockies, Blackmon compares favorably with Angel Pagan at his best -- a multidimensional performer who plays with abandon. Manager Bruce Bochy could be expected to capitalize on Blackmon's ability to play all three outfield spots.
Why he wouldn't: As is the case with many Rockies hitters, Blackmon's production can be partly attributed to hitter-friendly Coors Field. Blackmon batted .331 there last year, compared with .238 on the road. Interestingly, Blackmon hit more homers on the road (10) than at home (seven).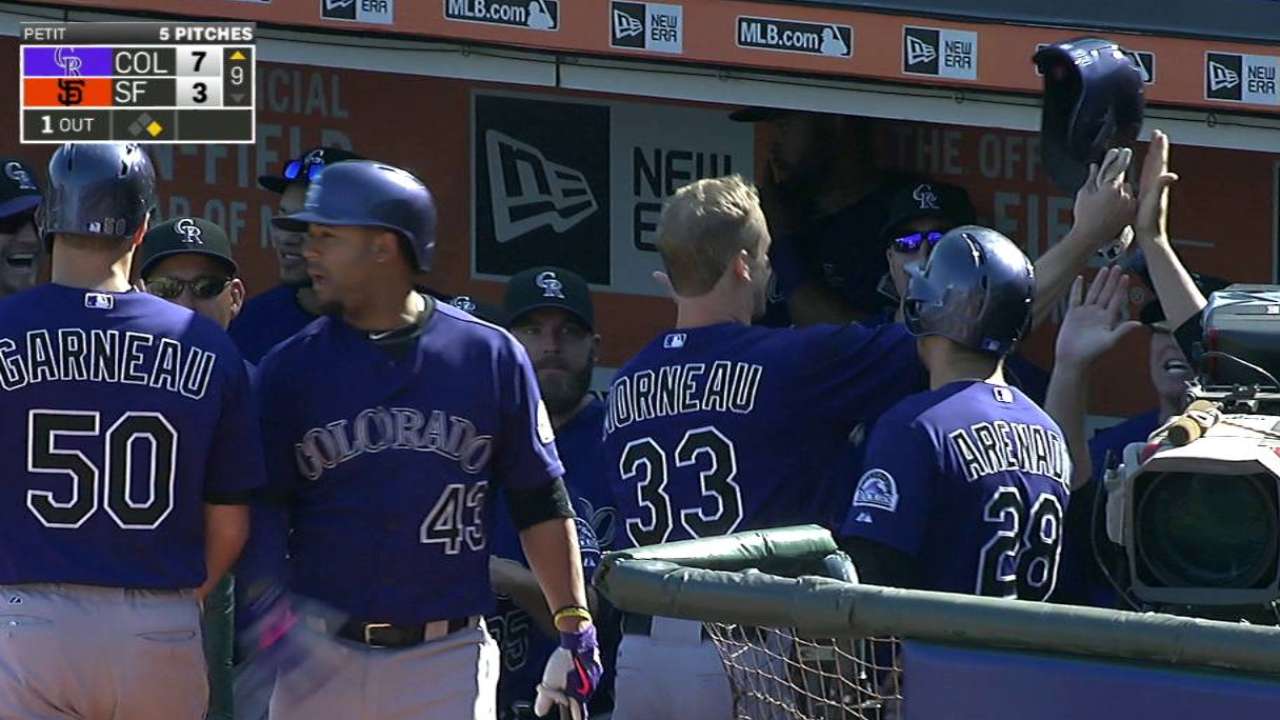 JAY BRUCE
2015 stats: .226/.294/.434; 26 homers, 87 RBIs
Opening Day age: 29
2016 salary: $12.5 million
Why he'd fit: A two-time All-Star, Bruce divided his homers evenly at home and on the road last year, indicating he had regained some consistency. Believed to have been placed on the trading block by Cincinnati, he's widely considered a class act who would become immediately popular with teammates and fans.
Why he wouldn't: Bruce hasn't played left field since his 2008 rookie season, when he started four games there. It's also questionable whether the Giants could afford Bruce, who's eligible for free agency after this season. The Giants already have approximately $160 million committed to 13 players.
YOENIS CESPEDES
2015 stats: .291/.328/.542; 35 homers, 105 RBIs
Opening Day age: 30
2015 salary: $10.5 million
Requires Draft choice compensation: No
Why he'd fit: Imagine placing Cespedes between Buster Posey and Hunter Pence in the batting order. Cespedes' production might dwindle somewhat at AT&T Park, but he has proven powerful enough to reach the left-field seats there -- or any place else.
Why he wouldn't: As a free agent who's widely credited with leading the New York Mets to the World Series, Cespedes' perceived status might make him difficult to sign. Speculation persists that Cespedes, who began his Major League career with Oakland, would prefer to avoid making the West Coast his baseball home.
DEXTER FOWLER
2015 stats: .250/.346/.411; 17 homers, 46 RBIs
Opening Day age: 30
2015 salary: $9.5 million
Requires Draft choice compensation: Yes
Why he'd fit: Fowler's presence at a Golden State Warriors game Monday generated some curiosity. The Giants are well-acquainted with Fowler, who spent his first six Major League seasons with National League West rival Colorado. He reached career highs in homers, walks and runs while helping the Cubs win the NL Central last season.
Why he wouldn't: Fowler hit 11 of his 17 homers while playing home games last year at Wrigley Field. How would he fare elsewhere? He has played all but one of 7,280 big league innings in center field, so adding him could set up a turf battle with Pagan.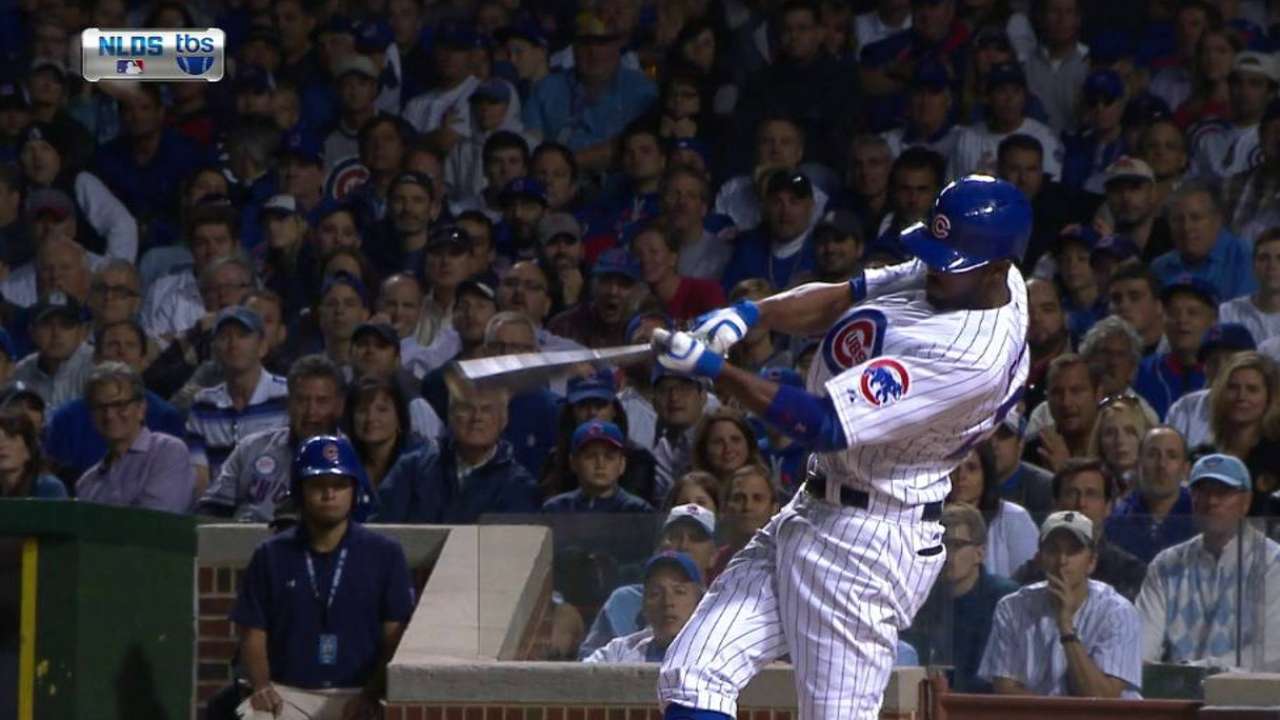 CARLOS GONZALEZ
2015 stats: .271/.325/.540; 40 homers, 97 RBIs
Opening Day age: 30
2016 salary: $17 million
Why he'd fit: If Gonzalez's home run output decreased by 50 percent, he'd still be a significant acquisition for the Giants. Said to be offered by the Rockies in trade talks, Gonzalez hit a healthy .324 (12-for-37) at AT&T Park last year.
Why he wouldn't: Gonzalez is owed $37 million over the next two seasons. Despite last season, he historically has struggled at AT&T Park, where he has batted .227 in 52 games.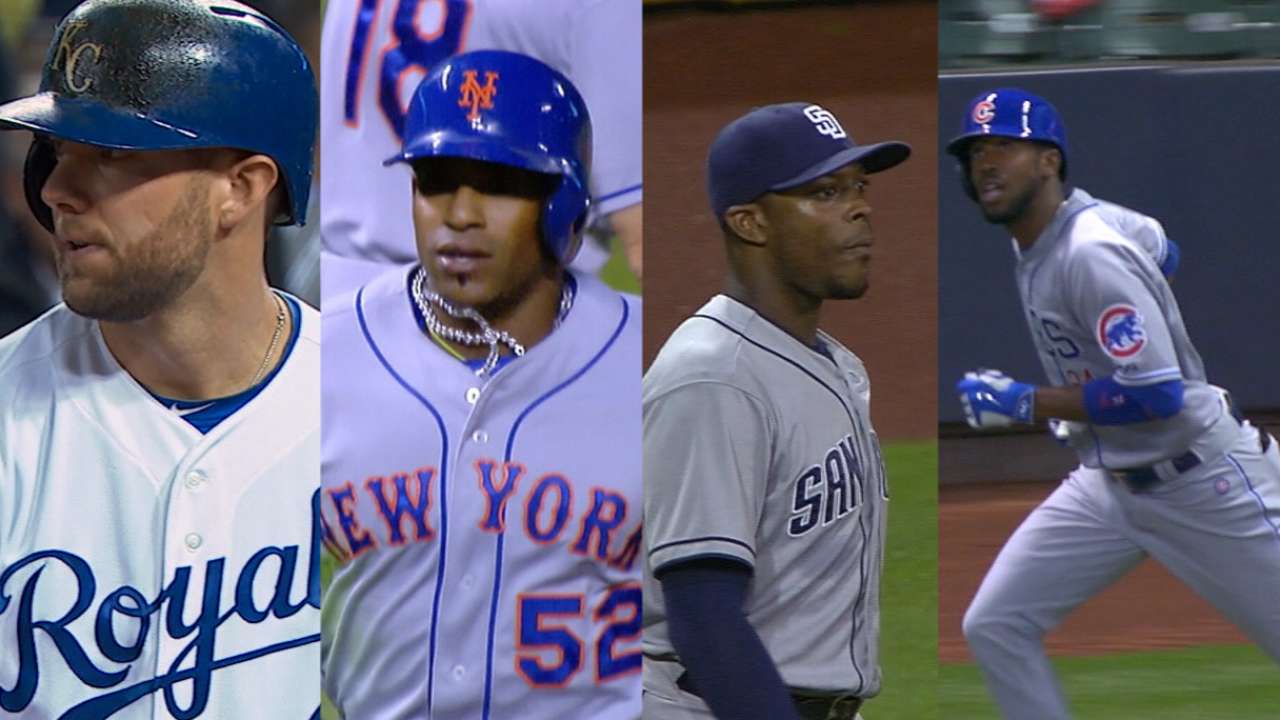 AUSTIN JACKSON
2015 stats: .267/.311/.385; nine homers, 48 RBIs, 17 stolen bases
Opening Day age: 29
2015 salary: $7.7 million
Requires Draft choice compensation: No
Why he'd fit: Like Blackmon and Fowler, Jackson is primarily a center fielder, making him another possibility to spell Pagan if necessary. The Giants have pursued Jackson in previous years, prompting the belief that they're at least mildly interested this time around.
Why he wouldn't: The Giants need more offensive impact than Jackson can provide. His OPS has dipped below .700 in each of the last two years. And if the metrics are correct, he doesn't defend overwhelmingly well enough to compensate for his offensive shortcomings.
GERARDO PARRA
2015 stats: .291/.328/.452; 14 homers, 51 RBIs
Opening Day age: 28
2015 salary: $6,237,500
Requires Draft choice compensation: No
Why he'd fit: Parra can play the outfield corners at a Gold Glove level, having won the award while playing mostly left (2011) and right field (2013). He would serve as an ideal complement for Pagan, whether flanking or substituting for him.
Why he wouldn't: Parra's a force defensively. But the Giants must decide whether it's worth overpaying (as is the case with most free agents) a player who has 56 home runs in 988 career games.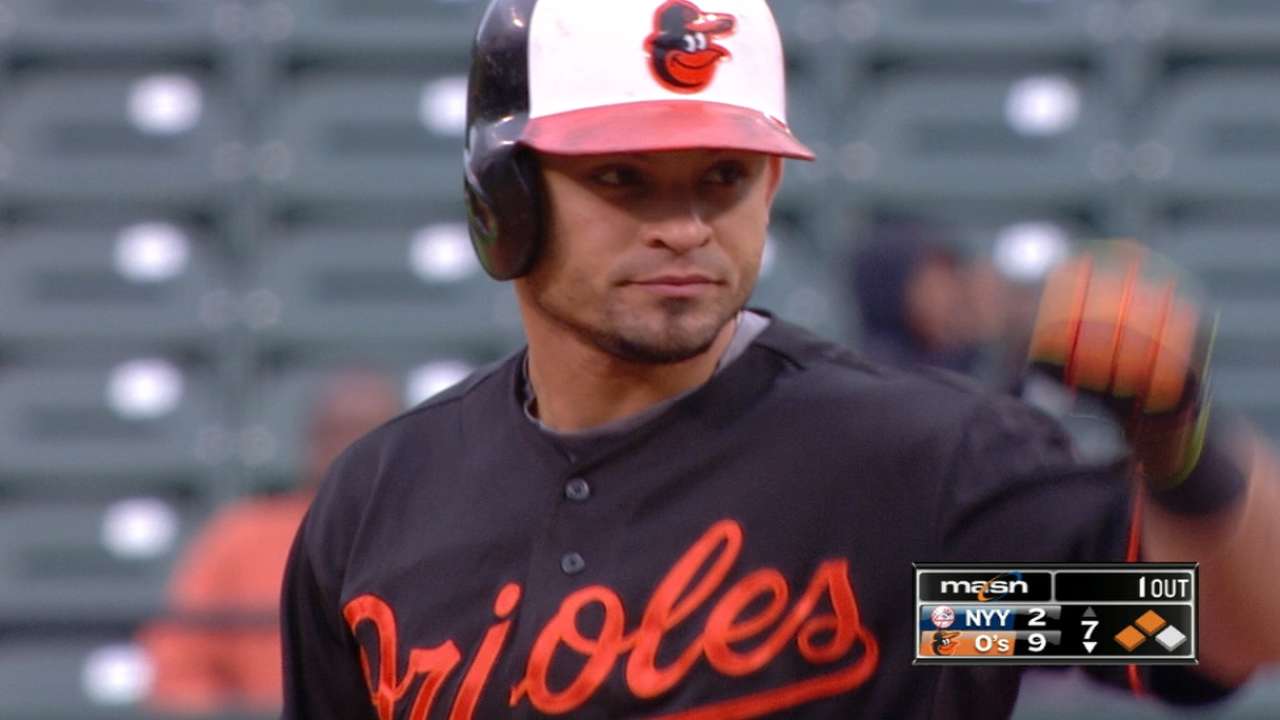 JUSTIN UPTON
2015 stats: .251/.336/.454; 26 homers, 81 RBIs
Opening Day age: 28
2015 salary: $14.5 million
Requires Draft choice compensation: Yes
Why he'd fit: Upton possesses the ability to conquer AT&T Park's pitcher-friendly environs. He has hit at least 26 homers for three years in a row and five of the last seven.
Why he wouldn't: Upton has hit .233 with three homers in 238 career plate appearances at AT&T Park. Establishing a comfort zone there would be a top priority for him.
Chris Haft is a reporter for MLB.com. Read his blog, Haft-Baked Ideas, follow him on Twitter at @sfgiantsbeat and listen to his podcast. This story was not subject to the approval of Major League Baseball or its clubs.