MLB.com Columnist
Bill Ladson
Giolito ready to pitch with no restraints in 2016
Nats' top prospect, who had Tommy John in '12, will be at big league camp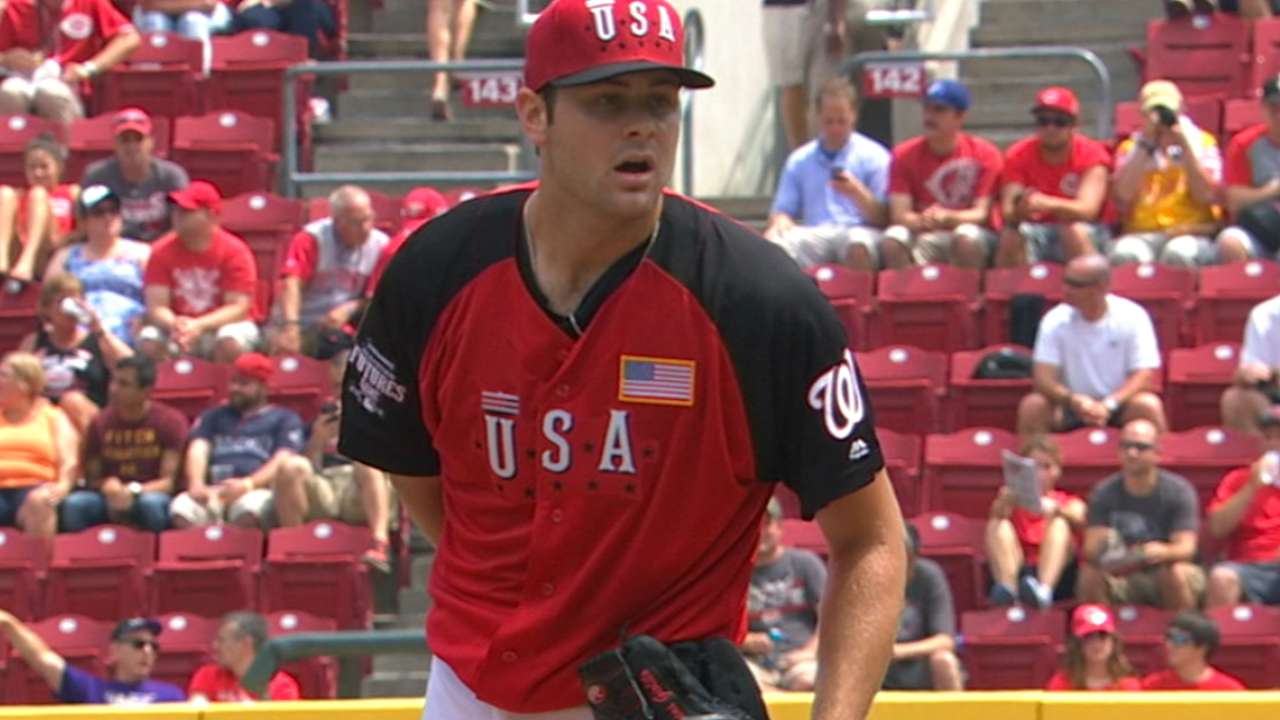 WASHINGTON -- Right-hander Lucas Giolito is considered the Nationals' top prospect. He will have a chance to show his stuff as he participates in his first big league Spring Training this coming season.
Last season, Giolito showed he was fully recovered from Tommy John surgery, going a combined 7-7 with a 3.15 ERA and 131 strikeouts in 117 innings -- 10.1 K's per nine innings -- for Class A Advanced Potomac and Double-A Harrisburg.
MLB.com caught up with Giolito on Tuesday afternoon to talk about his season and his future with the Nationals.
MLB.com: What was your reaction when you heard that you were invited to big league Spring Training?
Giolito: I was delighted. I feel like I've been working pretty hard the past two years, especially coming back from Tommy John surgery. It's a huge honor to get that invitation. It's a good step in the right direction toward making the club and contributing.
MLB.com: Do you realize that there are some rotation spots up for grabs? What do you want to show the Nationals during Spring Training?
Giolito: It has been made clear to a certain extent that I'm not really going there with the intention to prove anything that I haven't already shown, or go there with intentions of making the club straight out of camp or anything like that. Obviously, I don't have any experience on that type of level yet. The main thing I want to do is go there and try to learn some things, pick some guys' brains and enjoy the experience overall.
MLB.com: You will be working with Stephen Strasburg, who had Tommy John surgery in 2010. How fascinating will it be to work with him, especially with what he has gone through with the surgery and with the success he has had since that time?
Giolito: I met Stephen a couple of times. It's going to be awesome to be in the same clubhouse with him, as well as guys like (Max) Scherzer and Gio (Gonzalez). It will be great to see how those guys go about their business, how they are able to maintain health and strength throughout the entire year, which is something I have not done yet. I haven't pitched 200 innings (in a season) yet.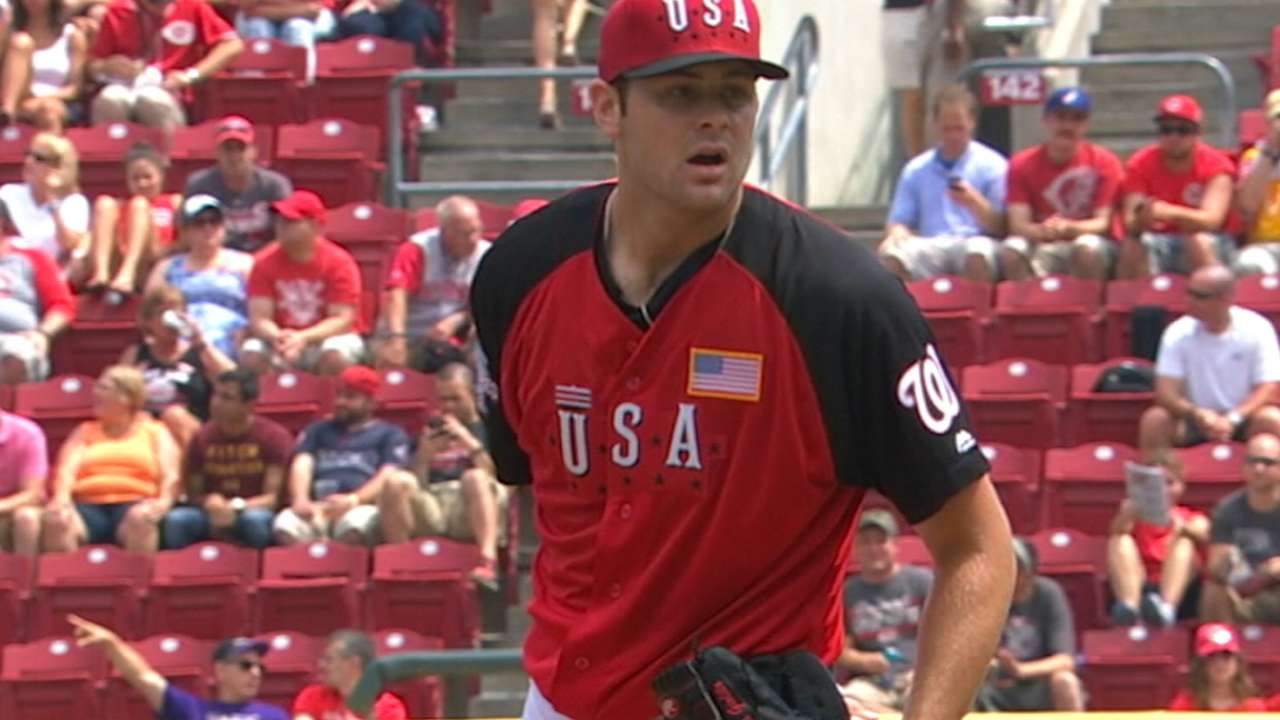 MLB.com: What did you think of your season in 2015?
Giolito: I thought it was a great year as far as learning about myself, developing certain aspects of the game. A lot of it was on the mental side. I wish my numbers were better. I felt, numbers-wise, I'm a better pitcher and I threw more. At the same time, there were a lot of things I improved on. For example, I got a lot better dealing with adversity on the mound. Earlier in the season, I let a lot of things get to me like the cheap hit, the ground-ball single or the broken-bat single that would maybe score a run or two. I focus on what I can focus on -- that next pitch, trying to get the next batter out.
MLB.com: Since you were drafted, what pitches have you developed in professional baseball?
Giolito: I threw all the same pitches in high school that I throw now. But after surgery, my circle changeup improved dramatically. During the Tommy John process, I was able to get that release point. I really developed the changeup to the point that it's a pitch that I can throw in any count. I love to throw it when I'm behind in the count -- 2-0, 2-1. It keeps hitters off-balance. I feel like that pitch has improved dramatically over the course of my pro career.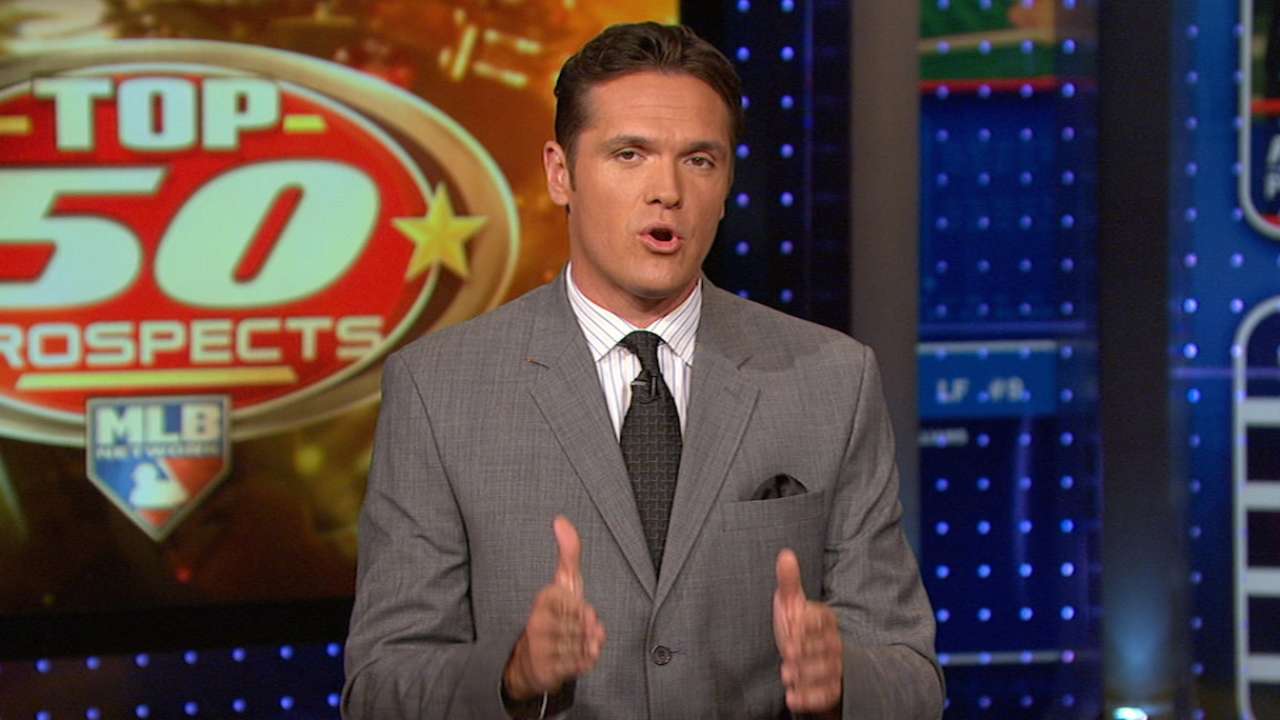 MLB.com: The elbow is great?
Giolito: I feel good. The further away from surgery, the better it has felt. I'm looking forward to this year. I feel the restraints that I went through will be lifted. I will be that pitcher I want to be and go out and have that mindset of throwing nine innings every single game. It's not realistic, but that's the mindset I have.
MLB.com: How do you feel about the way the Nationals have treated you in terms of handling your arm? It seems like every pitcher who had Tommy John surgery has had success in the Nationals' organization.
Giolito: It's been fantastic. It was pretty devastating when I learned that I had to have the surgery back in 2012, but ever since, there haven't been any issues. There has been great communication. Everything went as smooth as can be. I'm glad I get further and further away from that surgery every day. I feel healthier and healthier.
Bill Ladson is a reporter for MLB.com and writes an MLBlog, All Nats All the Time. He also can be found on Twitter @WashingNats. This story was not subject to the approval of Major League Baseball or its clubs.