Hanley, Panda seek return to All-Star form
Ramirez learning another new position as he takes over at first base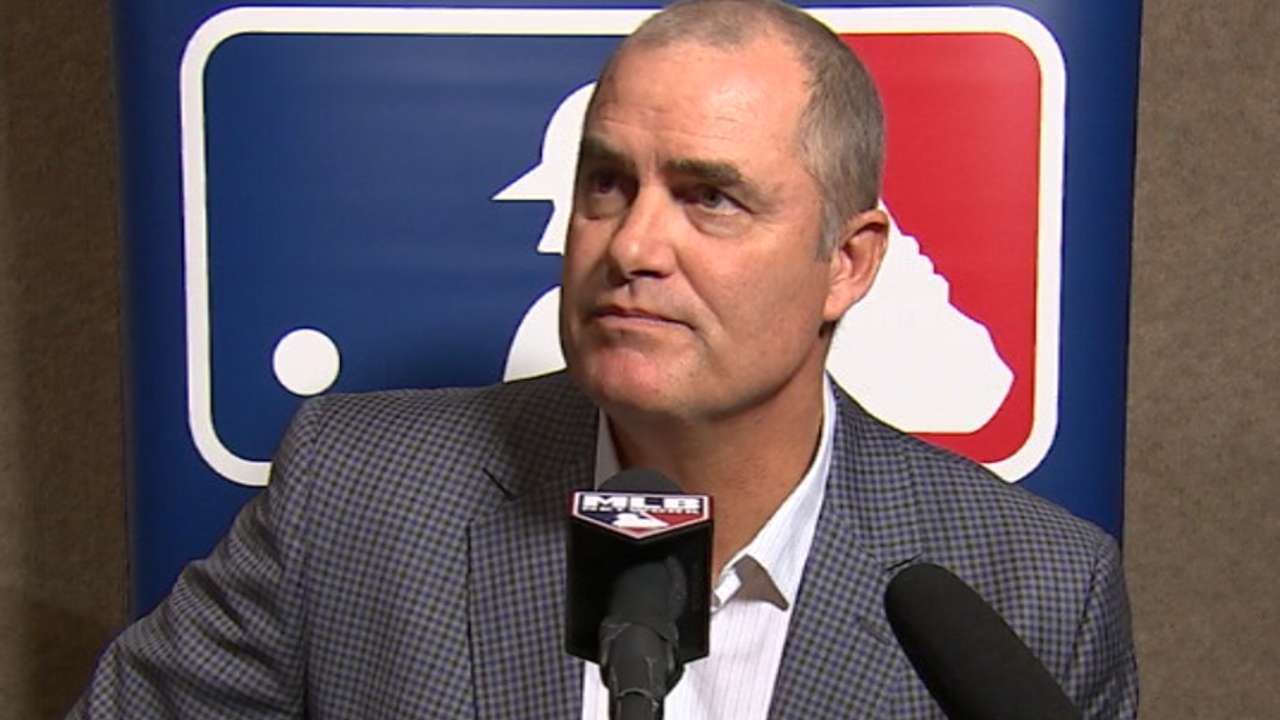 With the start of Spring Training six weeks away, anticipation is building for the 2016 season. MLB.com will go around the horn to break down each area of the Red Sox, starting today with the corner infield.
There was so much hope and excitement on Nov. 25, 2014, when the Red Sox proudly unveiled two new acquisitions in what amounted to a day-night doubleheader of news conferences at Fenway Park. Pablo Sandoval took the stage first, and couldn't wipe the smile off his face. A few hours later, Hanley Ramirez beamed about his return to Boston some nine years after he was traded.
Nobody -- particularly Ramirez and Sandoval -- could have imagined how unfulfilling the 2015 season would be for the two players who were supposed to be major cogs for Boston's offense.
But those contracts were never about one season. In each case, there was a long-term commitment, and the hope is that 2016 will mark a substantial rebound for the two players who now comprise the starting corner infield.
Yes, Ramirez is again getting ready to transition to a new position. It's just that this time, moving to first base, he feels far more certain he can handle the switch than last year's move to left field, which was an experiment gone bad from start to finish.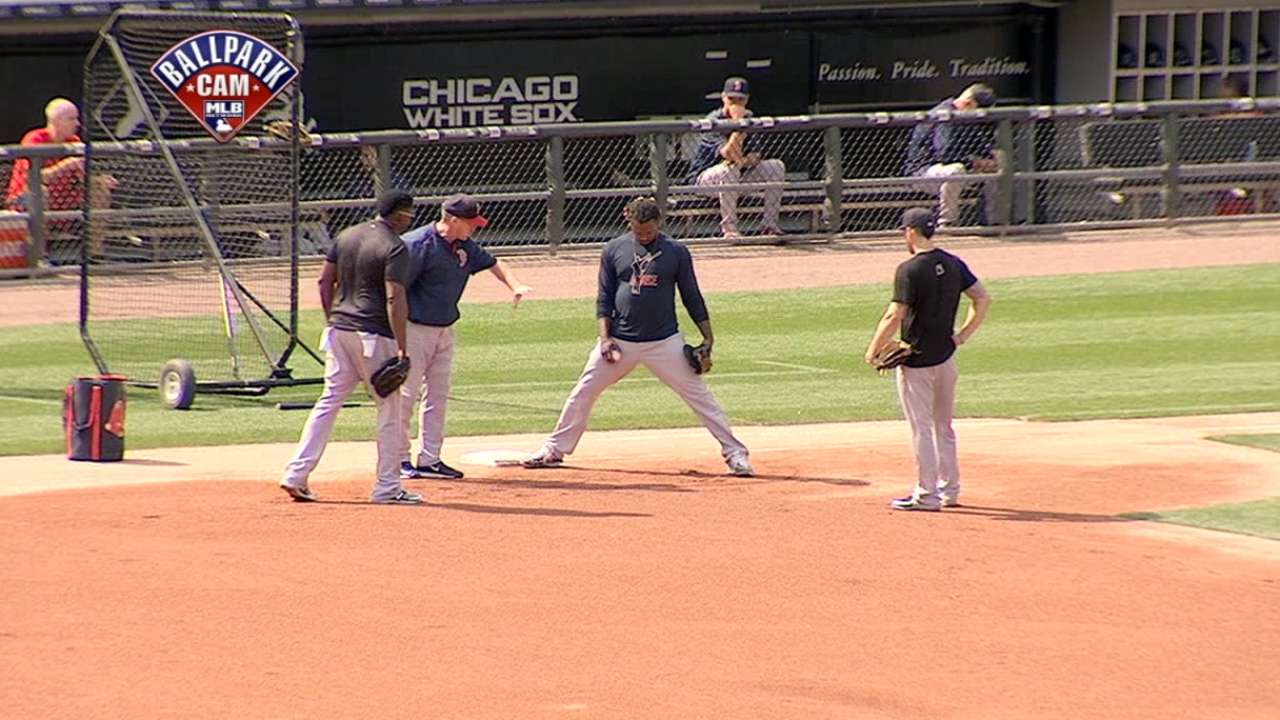 "The outfield is different," Ramirez said last month. "I'm an infielder. I don't know why you guys think it's going to be hard. I just have to keep working every day, and no doubt I'll make some mistakes but we just have to learn from that. At the end of the season, just win and everything is going to be all right."
To win, the Red Sox need a run producer behind David Ortiz, and Ramirez is best cast for that role if he's hitting up to his capability. Only in April did Ramirez produce as expected, and his whole season seemed to turn for the worst when he banged his shoulder running into the Green Monster at the end of that first month. President of baseball operations Dave Dombrowski met with Ramirez at the end of the season and asked him to get back to being an athletic doubles-machine rather than focusing so much on home runs.
"I don't know that he ever got comfortable in the position, and while he was in that phase trying to get his legs underneath him as a left fielder, he collides with the wall," said Red Sox manager John Farrell. "I think that had a lingering effect on his work in the outfield. I can understand that. The impact he had with the wall that day was substantial, and I think that the constant focus on the defensive side of things and maybe that not happening as naturally as we felt might have taken away from the offensive side of things a little bit."
In Ramirez's case, there at least seemed to be tangible reasons for his struggles, be it the nagging injuries or the unsetting position switch. Sandoval's underwhelming summer was a little tougher to explain.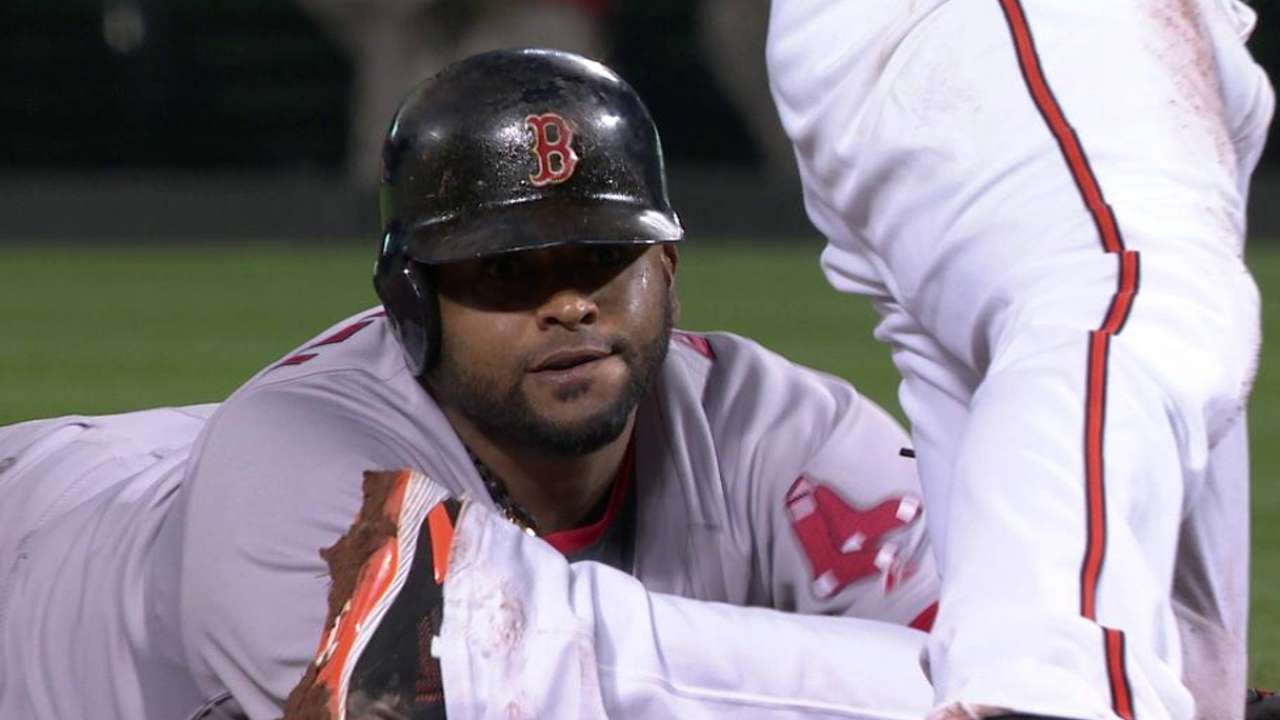 A career .294 hitter with the Giants, Sandoval plummeted to .245. The on-base percentage (.292) and OPS (.658) were easily career lows.
Sandoval's defense was also shaky, as he made 15 errors our of 293 total chances.
With four years left in his contract, Sandoval was said to be working hard this offseason on trying to get back to the player he's been for most of his career.
"I don't know if he's ever going to be svelte, but he'll be in good conditioning, which I think he is at this point," Dombrowski said at the Winter Meetings in December. "He's worked extremely hard. In fact, a couple of times a day, he's been doing his workouts. He's in solid shape, good shape for him. Just come into camp ready to go."
The best-case scenario is that Sandoval is not a player in decline, but instead one that tried too hard to live up to a new contract.
"First year, sometimes in transition, if you get a big contract, it can be a year that's tougher on guys who put pressure on themselves. I think he'll come back and have a better year for us and be a really solid player," Dombrowski said.
"I know Pablo is very conscious of and has expressed disappointment in the way things turned out last year," said Farrell. "I think we expected more and certainly need more from [Ramirez and Sandoval] to get to the level we envision ourselves, and that's to contend for a World Series."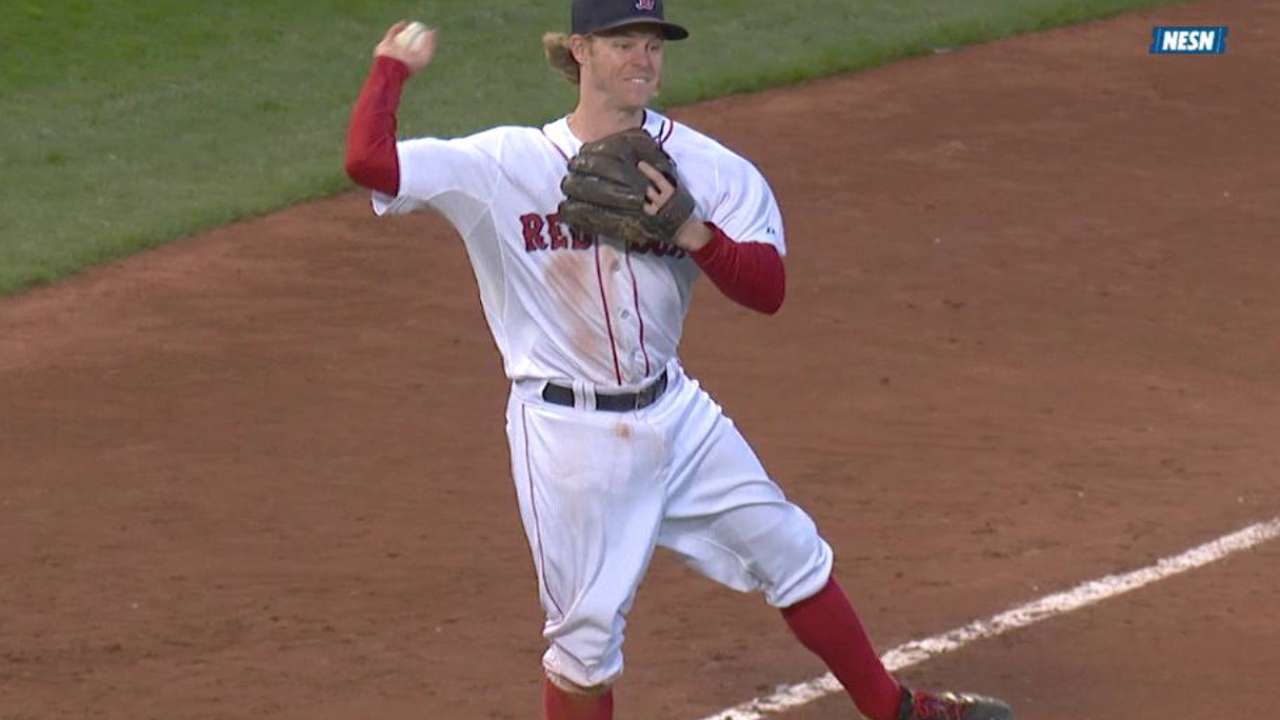 While the hope is that Ramirez and Sandoval can both stay healthy and produce, the Red Sox have two players who can fill in at both corners in Brock Holt and Travis Shaw.
Holt has emerged into a strong super-utility man the last two seasons, making the American League All-Star team in '15. Third base is probably his best position. The emergence of Shaw means that Holt probably won't have to play much first base anymore.
Shaw belted 13 homers in 226 at-bats last season and got to play every day after Mike Napoli was traded in August. It will be interesting to see if Shaw can produce in a bench role, which isn't always easy for a young player.
Ian Browne is a reporter for MLB.com. This story was not subject to the approval of Major League Baseball or its clubs.