Yanks finding it tough to add starting pitching
Bullpen stocked, but rotation has question marks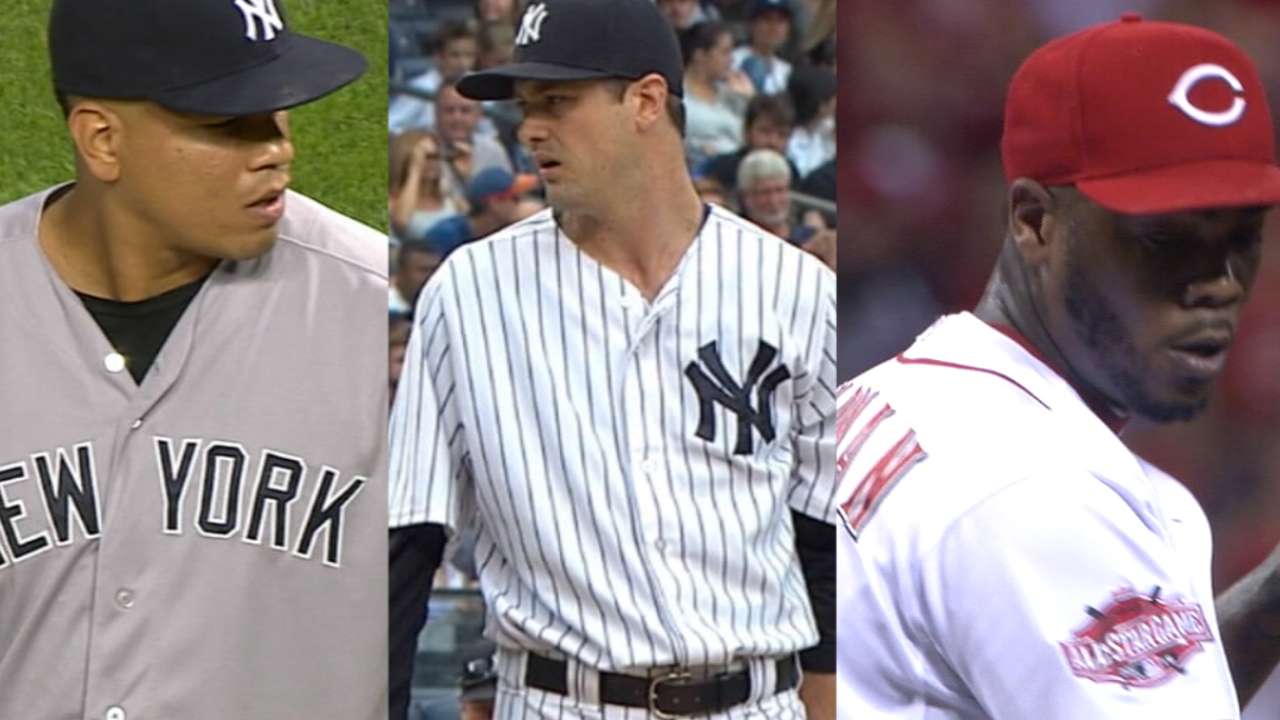 NEW YORK -- The Yankees' recent acquisition of Aroldis Chapman promises to create a super-bullpen that ranks as the Majors' most dominant, but thus far, the team's stated offseason goal of upgrading its starting pitching remains unfulfilled.
No Yankees starter made 30 starts or cracked 170 innings in 2015, but the trade market has proven to be a difficult route to supplement a staff that is pockmarked by injury concerns. That has prompted general manager Brian Cashman to address the possibility that the club will proceed with what it has.
"Our rotation is full," Cashman said. "Obviously, we have had a lot of conversations to improve all aspects of our club. We will continue to do that. Some are not realistic. Listen, I know that speaking to our fan base, I know that I think they would like to see protection in all aspects of the roster.
"That's always our intent, too, but as we continue to manipulate and maneuver the roster and try to get younger and also better and toward a brighter future, but also at the same time have a championship effort in the present, it takes time."
If Spring Training started today, the Yankees would have a group of seven -- Masahiro Tanaka, Michael Pineda, Nathan Eovaldi, CC Sabathia, Luis Severino, Ivan Nova and Bryan Mitchell -- competing to fill five rotation slots. Adding another arm could force Severino to begin the year in the Minors despite his impressive debut season.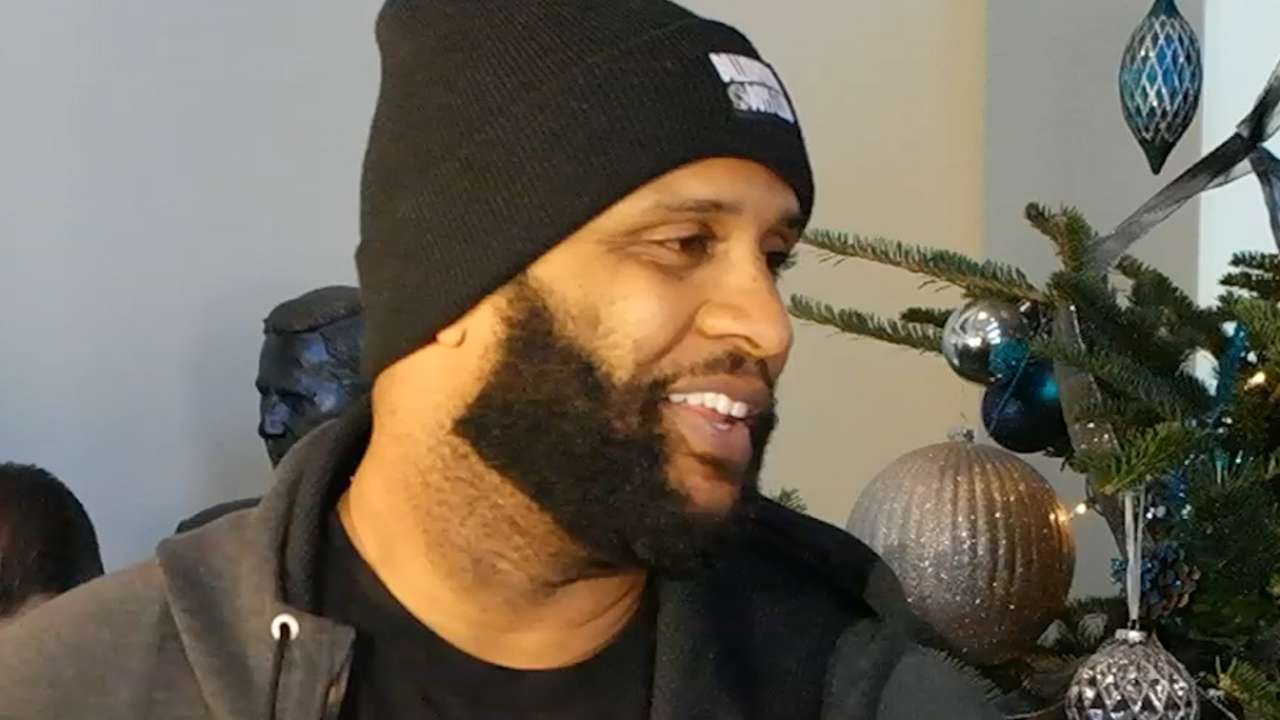 Nova's name has been floated on the trade market all offseason with little interest to speak of, coming off a campaign in which he was 6-11 with a 5.07 ERA in 17 starts returning from Tommy John surgery. But Cashman has said that he considers Nova the likeliest in-house candidate to provide 200 innings in 2016.
Should the Yanks add nothing more, catcher Brian McCann and Sabathia recently said they believe the club has more depth than advertised.
"You get Nova back, second year off of Tommy John, which usually is the year that pitchers start feeling a lot better off that surgery," McCann said. "You've got Severino. Eovaldi took huge steps forward and I think his ceiling is as high as it gets. Pineda is filthy. CC, pitching with that new knee brace and being able to drive and get through the ball and work both sides of the plate, was huge."
"Obviously we've got to stay healthy, but we have the potential to be really good," Sabathia said. "It's up to us to work hard and get on the right track."
In part because they would have to pay an additional 50 cents on every dollar toward competitive balance tax, the Yankees were not involved in the market for starters like David Price, Zack Greinke, Jordan Zimmermann or Johnny Cueto, which also likely rules them out for remaining free agents like Wei-Yin Chen and Yovani Gallardo.
Instead, the Yanks have found ways to tweak in other areas, leading to the acquisitions of Chapman, Starlin Castro and Aaron Hicks.
While they checked in with the Marlins about Jose Fernandez, the Indians (Carlos Carrasco, Danny Salazar, Trevor Bauer) and Padres (Andrew Cashner, James Shields, Tyson Ross) have been suggested as more likely possible partners, but potentially at the cost of Brett Gardner, Andrew Miller or prospects the Yankees would rather keep.
"I've used a surfing analogy for a while now and I'll continue to use it," Cashman said. "I've been taking that paddle board out to the ocean and waiting for the right wave to come our way. If it doesn't come, I'll paddle back in and show up the next day."
Bryan Hoch is a reporter for MLB.com. Follow him on Twitter @bryanhoch, on Facebook and read his MLBlog, Bombers Beat. This story was not subject to the approval of Major League Baseball or its clubs.