Moya's improvement on display in winter ball
Numbers jumped drastically from Triple-A for Tigers' No. 2 prospect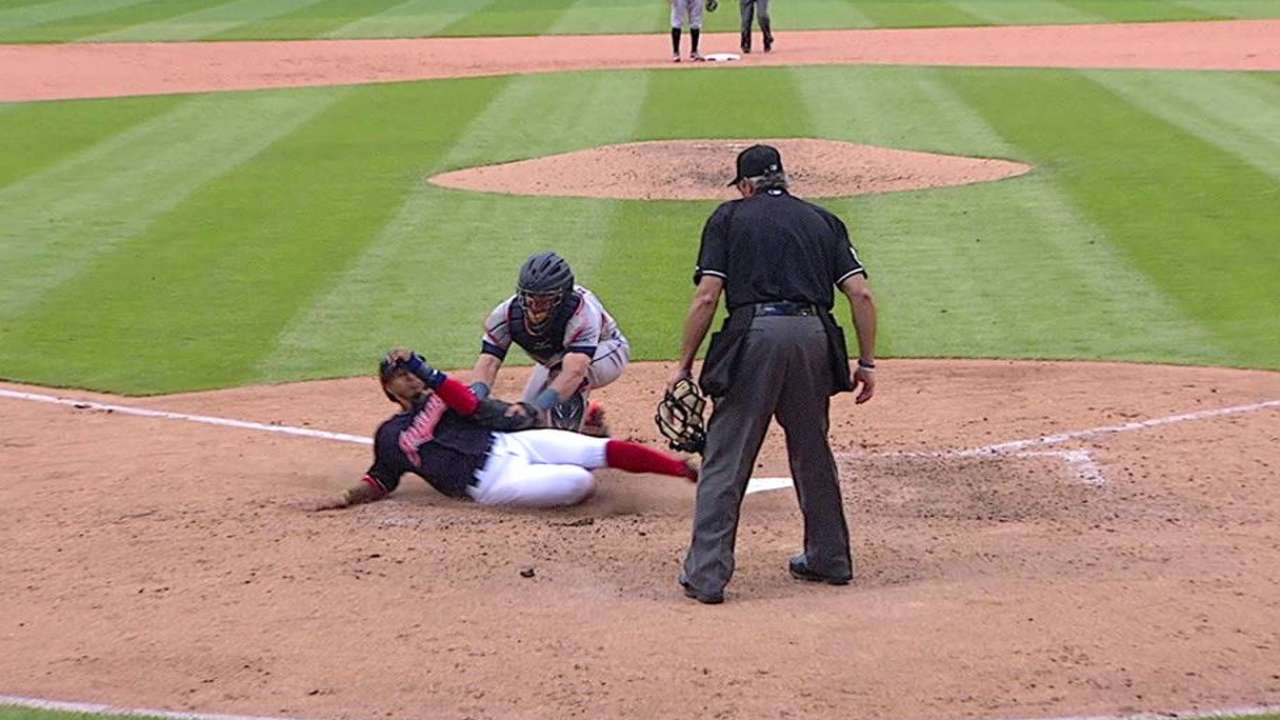 DETROIT -- The Tigers have remained quiet on the free-agent hitting market this offseason, but they've kept their eye on a power-hitting corner outfielder all winter. He hasn't been on anyone's radar, but he has tried to make the case that he can be influential in Detroit next season.
It's a roundabout way to reintroduce Tigers No. 2 prospect Steven Moya to the outfield conversation, but he hasn't escaped the club's sight. And while his surprising season in the Dominican Winter League might not win him a job in Spring Training, or even prevent Detroit from eyeing an upgrade if the market presents a opportunity, it at least provides a reminder of what he can do with a little more plate discipline and a few other improvements.
"Moya's had a pretty good winter," Tigers general manager Al Avila said last month, "and that's been very encouraging. It's been kind of under the radar, because nobody's even mentioned it, which has been a surprise to me. But we have noticed it."
Statistically, the numbers stand out. The 24-year-old Moya, whose stock languished following a 2015 season in which he posted a .240 average at Triple-A Toledo despite hitting 20 homers for the Mud Hens, rebounded with Toros del Este. After batting .298 with eight doubles, four homers and 26 RBIs in regular-season Dominican League play, Moya closed out his tour with a two-homer effort in his third game of round-robin postseason play.
Moya hit .293 (43-for-147) overall with six homers and 29 RBIs. His regular-season average ranked seventh among hitters with enough plate appearances to qualify for a batting title. He placed third in RBIs and fourth with an .815 OPS. Rangers infield prospect Hanser Alberto led the league with a .364 average, and just seven players hit over .300 with enough at-bats to qualify, but Moya's own track record was a good comparison.
• Moya raking in Dominican Winter League
"Let me just put it in perspective: Winter ball is really a hard place to put up good numbers," Avila said. "When you put up good numbers in winter ball, that's pretty special in my opinion. ... I would say that at this stage of his career -- remember, Moya went to the Arizona Fall League [last offseason] -- for him to go [there] at his age, I know how difficult it is for a guy like that to go on and be able to perform as he did this year. And I look at that as pretty special. So my hope is that he continues that into this season."
Moya had three-hit performances in two of his final four games, plus three home runs. He closed out his regular season with a homer and six RBIs on Dec. 20, some of it coming against former D-backs pitcher and current Padres Minor Leaguer Eury De La Rosa.
In a league that is consistently deep in talented pitching, Moya showed a little better plate discipline. While his 39 strikeouts in 145 at-bats was still a high rate, it's also an improvement on his 162 strikeouts over 500 at-bats in Toledo.
"He made some adjustments at the end of last year," Avila said at last month's Winter Meetings.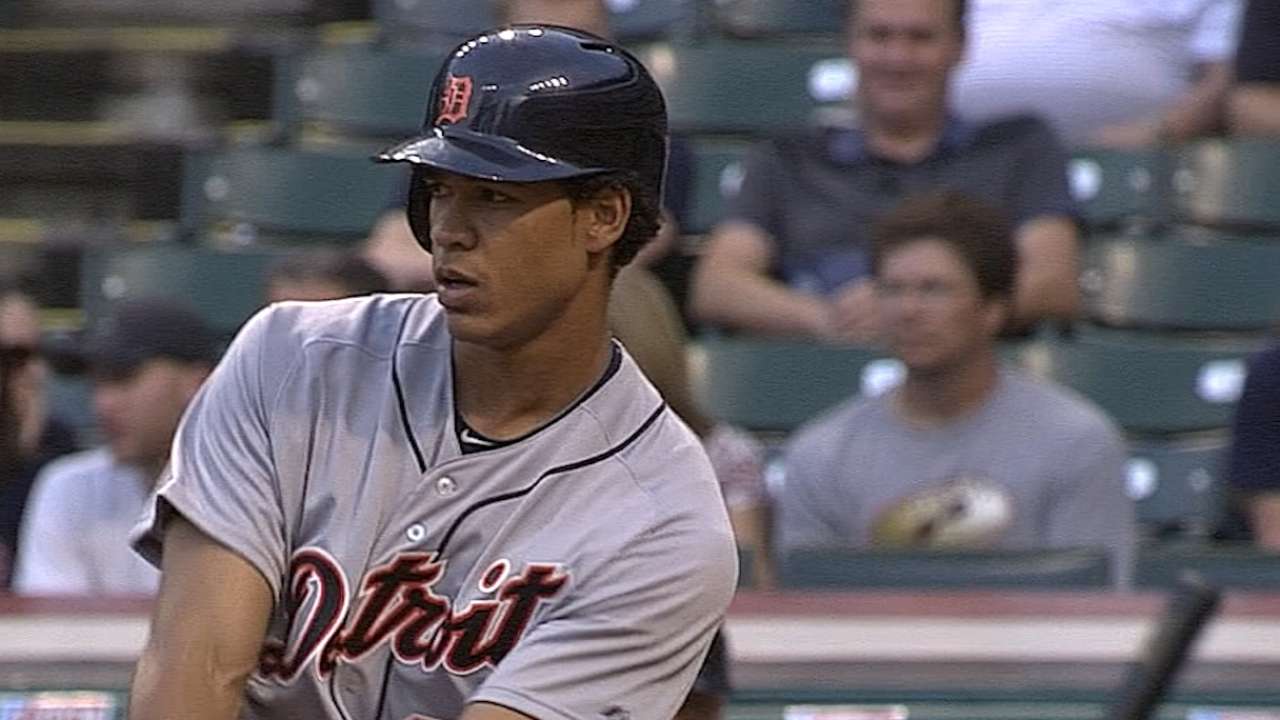 Added assistant general manager David Chadd: "One thing they're doing is they're putting him in situations where he's facing more left-handed pitching. And that's something he needed to work on. It's something that's obviously going to benefit him, and hopefully benefit us."
It might not pay off immediately. Though the Tigers have an opportunity in left field with a mix of Anthony Gose, Tyler Collins and Cameron Maybin in line for now, Moya is expected to get a little more developmental time in Toledo. Moya would likely have to build off of winter ball with such a massive Spring Training performance that the Tigers have little choice but to carry him on the Opening Day roster. He has shown that performance in spurts the last couple Spring Trainings, but not for a lengthy stretch.
"We're not going to force-feed. We're not going to push," Avila said. "Hey, if he makes the club out of Spring Training, God bless him and that will be great. But my expectation is give him a little bit more time in Toledo and we may have something good there."
Jason Beck is a reporter for MLB.com. Read Beck's Blog, follow him on Twitter @beckjason and listen to his podcast. This story was not subject to the approval of Major League Baseball or its clubs.