MLB.com Columnist
Richard Justice
LA in good spot despite offseason twists, turns
Not everything went as planned, but Kazmir, Maeda additions could help Dodgers to division title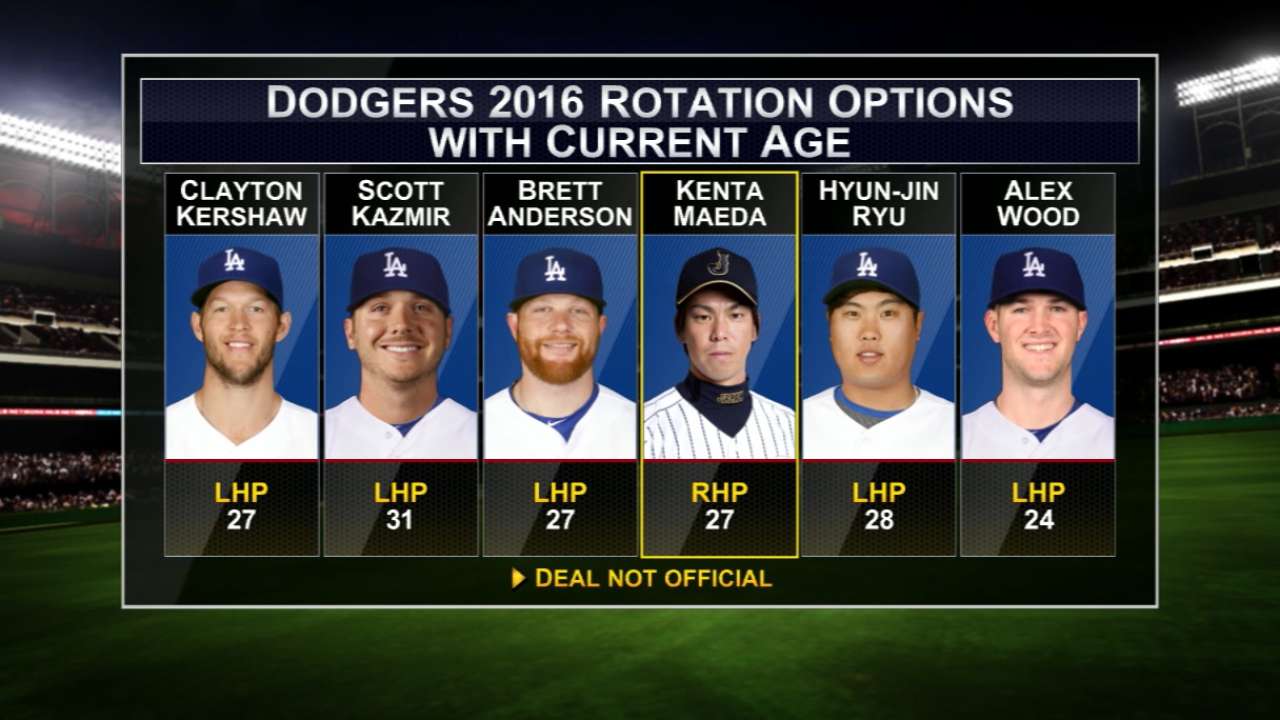 The Dodgers have had a remarkable offseason -- not the one they expected to have, and certainly not the one they hoped to have. Still, despite a few twists and turns, here they sit almost certainly favored to win a fourth straight division championship.
This isn't where things seemed to be headed a few weeks ago, after the Dodgers lost Zack Greinke to the D-backs in free agency and didn't land one of the premier available starters -- David Price, Johnny Cueto, etc.
In the end, it seems likely to work out anyway. That's what the additions of starting pitchers Scott Kazmir and Kenta Maeda ultimately may mean to the Dodgers and the National League West.
Barring more changes, Clayton Kershaw will have Brett Anderson, Hyun-Jin Ryu, Kazmir and Maeda lined up behind him.
Neither Kazmir nor Maeda are No. 1 starters, but both are solid. Kazmir has made 63 starts with a 3.33 ERA the past two seasons in the American League and should benefit from the spacious dimensions of Dodger Stadium.
Maeda is widely viewed as a middle-of-the-rotation starter who does not possess a blazing fastball but has the ability to throw five pitches for strikes, including a knee-buckling changeup.
Is that the NL West's best rotation? That's tougher to answer. The Giants will be good with Madison Bumgarner, Cueto, Jeff Samardzija, Jake Peavy and Matt Cain. The D-backs will have a solid front three of Greinke, Shelby Miller and Patrick Corbin.
That question likely will be answered depending on which group stays the healthiest, and that's where the Dodgers appear to have a nice advantage.
The Dodgers likely aren't going to find anyone capable of matching Greinke's 1.66 ERA and 222 2/3 innings. They were 43-22 in games started by Kershaw and Greinke in 2015 and 49-48 when anyone else got the ball.
The Dodgers are unlikely to be 21 games above .500 with their front two on the mound. But they could get way more from the other three slots.
Los Angeles' other advantage will be the quality of the arms behind the front three. In that way, no other team comes close.
Veterans Alex Wood and Mike Bolsinger made 33 starts combined for the Dodgers in 2015. The Dodgers were 16-17 in those games. This spring, Wood and Bolsinger will be competing for roster spots and could provide quality depth during the season.
Veteran Brandon McCarthy could be an impact addition after the All-Star break if all goes well in his recovery from right elbow surgery.
The Dodgers also have impressive depth at Triple-A, beginning with 19-year-old left-hander Julio Urias. He's one of a handful of players -- shortstop Corey Seager is the other -- that Dodgers president of baseball operations Andrew Friedman has refused to trade.
Friedman also wouldn't trade 23-year-old right-hander Jose De Leon, who had 163 strikeouts in 114 1/3 innings in the Minors last season.
Finally, the Dodgers added even more depth by getting 22-year-old right-hander Frankie Montas and his 100-mph fastball in the three-team trade that sent third baseman Todd Frazier from the Reds to the White Sox.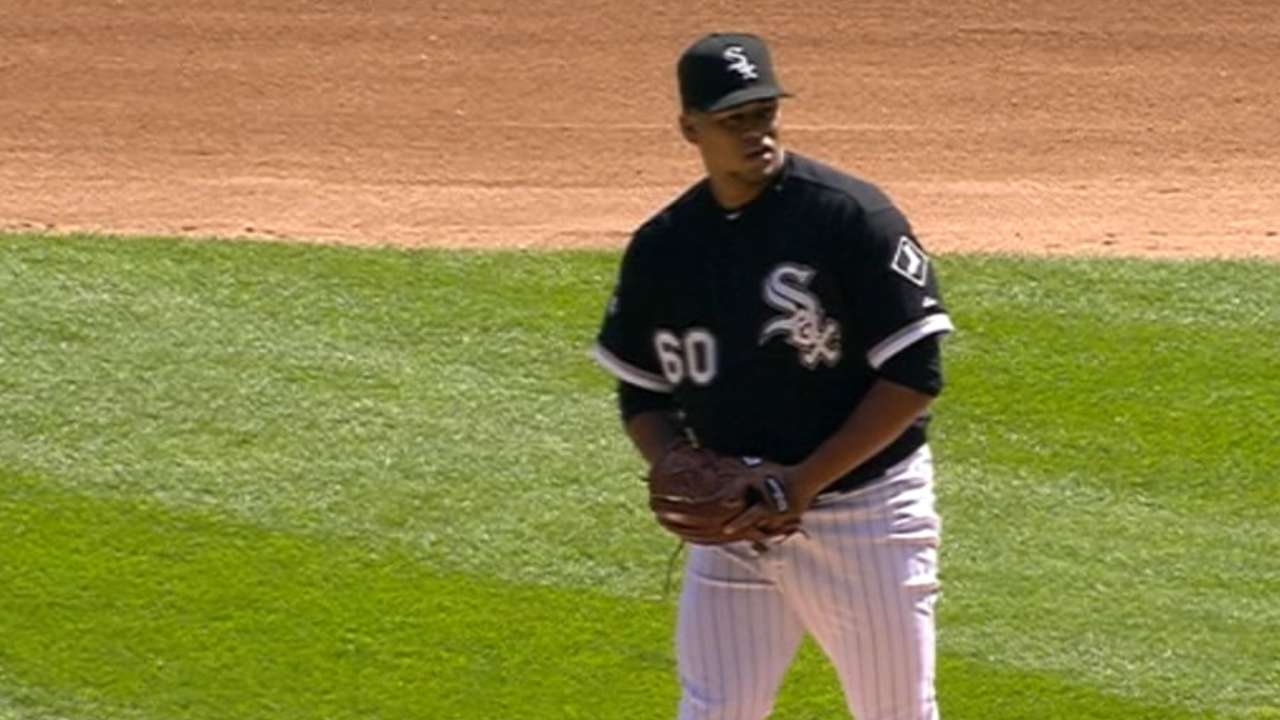 After Greinke's departure, Friedman cast a wide net in talking to the Marlins about Jose Fernandez, the Rays about Jake Odorizzi and the Indians about Carlos Carrasco.
Friedman never found a trade he was comfortable making, and so he ended up with Kazmir, Maeda and all those young arms, all of them likely to open the season at Triple-A.
MLB.com ranks Urias, De Leon and Montas the Dodgers' Nos. 2, 3 and 4 prospects, behind only Seager. To keep all three of them while also constructing a competitive big league rotation is a tribute to Friedman's discipline and creativity. He didn't choose between winning in 2016 and charting a long-term path. He chose both.
From the time he arrived more than a year ago, Friedman promised a roster built around player development and the Draft. He may have stayed on that course while also keeping the Major League team at the top of its division.
January predictions mean virtually nothing because the offseason work isn't done. But the Dodgers are back in a good place even if they don't do anything else. Greinke's departure could still end up stinging, but for now, things look as if they've worked out anyway.
Richard Justice is a columnist for MLB.com. Read his blog, Justice4U. This story was not subject to the approval of Major League Baseball or its clubs.