If Bruce leaves, where does he land?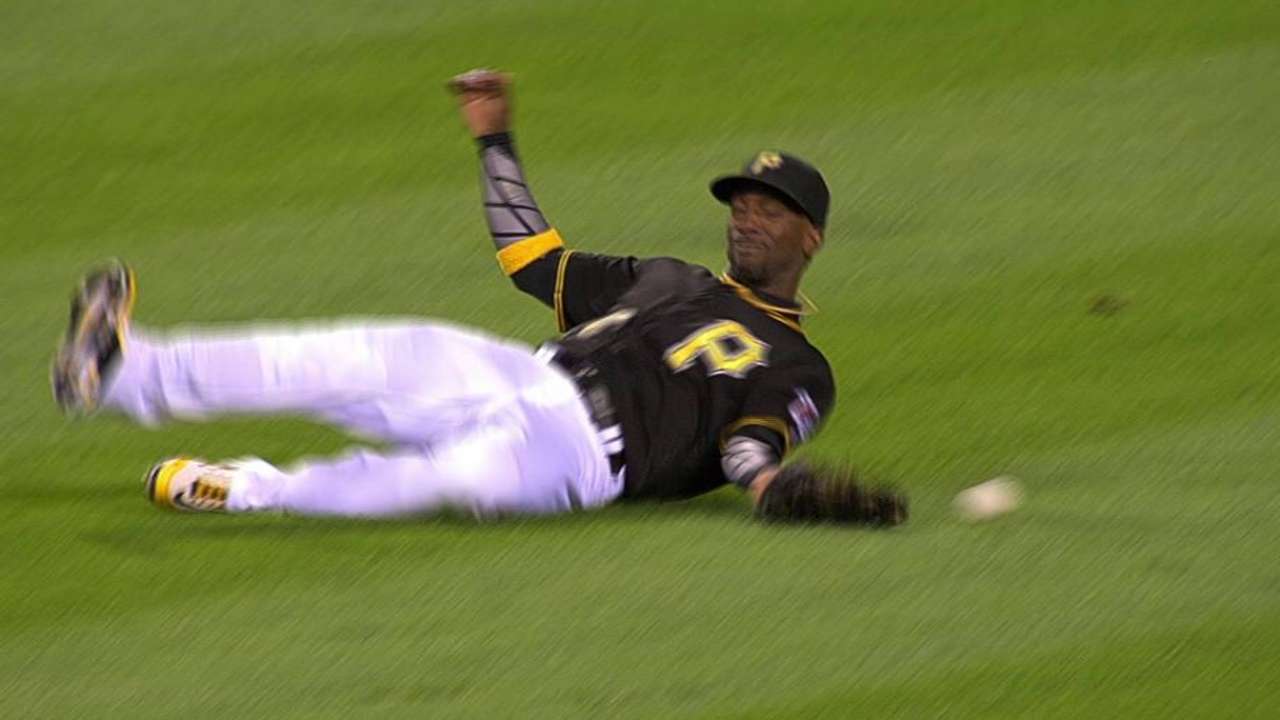 CINCINNATI -- Working to shed veterans and get younger, the Reds have been busy all offseason with trades and attempted trades. Todd Frazier and Aroldis Chapman were moved last month, and Brandon Phillips would have been dealt had he accepted a trade to Washington.
Since Joey Votto isn't expected to be going anywhere, that leaves right fielder Jay Bruce.
Just to review where things with Bruce stand, he is owed $12.5 million in 2016 and has a $13 million club option for 2017 with a $1 million buyout. The left-handed slugger will turn 29 on April 3.
There are eight clubs on Bruce's limited no-trade provision: the Yankees, Red Sox, A's, Rays, Marlins, Twins, Indians and D-backs. The Blue Jays were on the list in previous years but were taken off, with Cleveland being added instead.
A stalled free agent market certainly complicates the issue, and there are multiple corner outfielders still on the market, including two big ones in Yoenis Cespedes and Alex Gordon, in addition to Gerardo Parra and Justin Upton. If the prices on players of that ilk start falling, it might make more sense for interested clubs to get a better or comparable player through a signing without having to give up anybody in return for a trade.
In many of their deals up to this point, the Reds have been acquiring young players at the Double-A and Triple-A level. They have a preference for position players, but have not ruled out adding more pitching.
Here are some potential destinations for Bruce:
Orioles: General manager Dan Duquette was looking for a left-handed-hitting corner outfielder at the Winter Meetings. Then Baltimore signed one in Korean professional player Hyun Soo Kim. But Duquette might not be done with outfield additions -- reports also have the club in pursuit of the right-handed Cespedes.
Angels: The Angels very much need a left-handed-hitting left fielder, but might not have room fiscally for Bruce. They're about $5 million below the luxury tax threshold, and owner Arte Moreno has historically been hesitant to exceed it.
Royals: Kansas City is still trying to retain Gordon but would have to pivot for a replacement if he signs elsewhere. Bruce's short-term contract for a relatively friendly price point could be just what a competitive small-market club might need. The Reds and Royals have already done business recently in last summer's trade of ace Johnny Cueto for three left-handed pitching prospects. Cincinnati should be very familiar with the young talent in the Royals' system.
Giants: Recently rumored to be interested in Parra, San Francisco could have a fallback in Bruce should that not happen. On the other hand, the Giants already have more than $160 million committed to 13 players -- including a big free agent acquisition in Cueto. They'll almost certainly be paying some luxury tax.
Tigers: With J.D. Martinez currently in left field, the Tigers certainly could use a player like Bruce. However, general manager Al Avila has said his club is likely done with moves until Spring Training starts.
Indians: Besides being on Bruce's no-trade list, the Indians also reportedly signed free agent Mike Napoli to a one-year deal (though not yet announced). The Indians and Reds held talks about Frazier last month, with Cincinnati asking for a lot in the way of young talent without getting a match.
In 2015, Bruce batted .226/.294/.434 with 26 homers and 87 RBIs. He averaged .222/.288/.406 with 22 homers and 76 RBIs over the past two struggle-filled seasons.
From 2010-13, Bruce averaged .262/.337/.489 with 30 home runs and 94 RBIs. Any club that added him this winter would be banking that he has those types of numbers and a potential resurgence left.
Mark Sheldon is a reporter for MLB.com. Read his blog, Mark My Word, follow him on Twitter @m_sheldon and Facebook and listen to his podcast. This story was not subject to the approval of Major League Baseball or its clubs.