Reports: Maeda, Dodgers agree to 8-year deal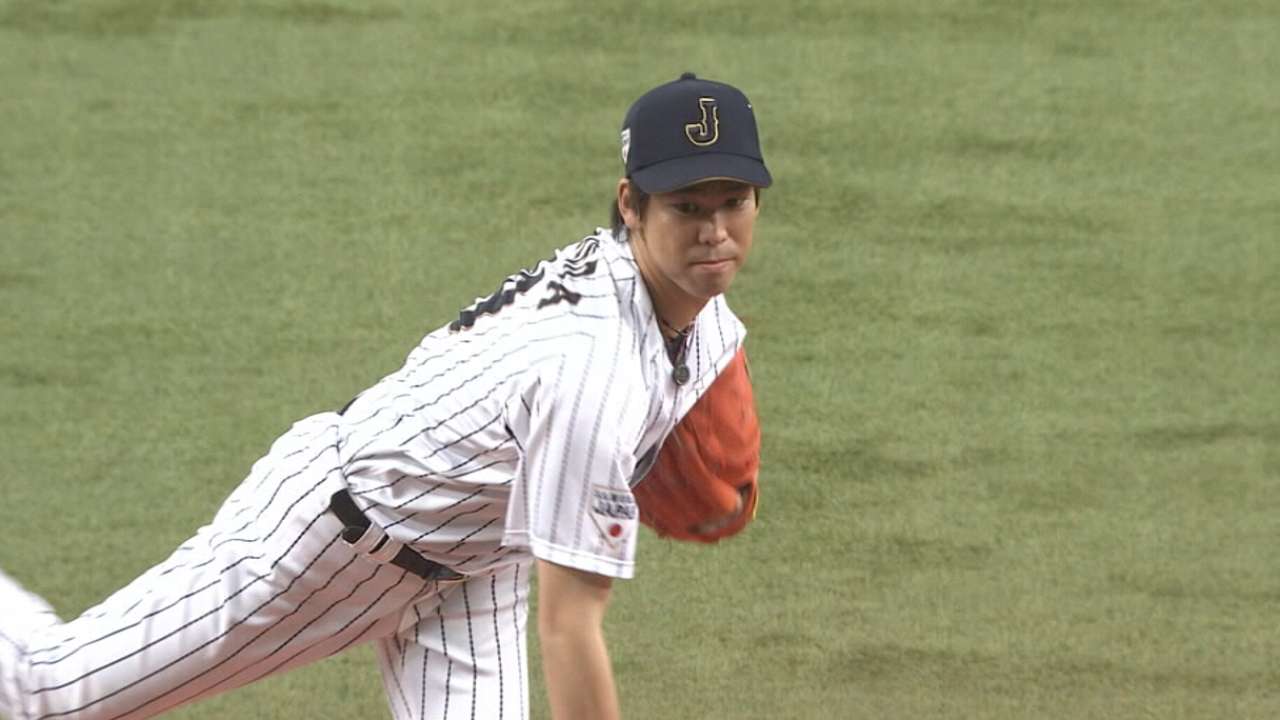 LOS ANGELES -- The Dodgers apparently followed up the signing of Scott Kazmir by reaching an agreement Thursday with Japanese free-agent starting pitcher Kenta Maeda, as reported by Christopher Meola and confirmed by Jon Heyman of CBSSports.com and Jeff Passan of Yahoo! Sports.
The club, however, did not confirm the initial report, which indicated the deal spans eight years. The Dodgers also never confirmed the widely reported agreement with free-agent pitcher Hisashi Iwakuma, which ultimately was nixed over physical concerns.
• Hot Stove Tracker: Free agents and trades
Maeda was posted by the Hiroshima Carp, who will receive a posting fee that could reach a maximum of 0 million from any club that signs him. He would be the only healthy right-hander in an L.A. rotation that includes Clayton Kershaw, Brett Anderson, Alex Wood and Kazmir. The latter signed a three-year, 8 million deal with an opt-out after the first year.
Lefty Hyun-Jin Ryu might be ready for Spring Training after shoulder surgery, and right-hander Brandon McCarthy is expected back from Tommy John surgery at the All-Star break.
Kazmir and Maeda, who turns 28 in April, became the default best options for the Dodgers as they try to repair the hole left by the departure of Zack Greinke to division rival Arizona.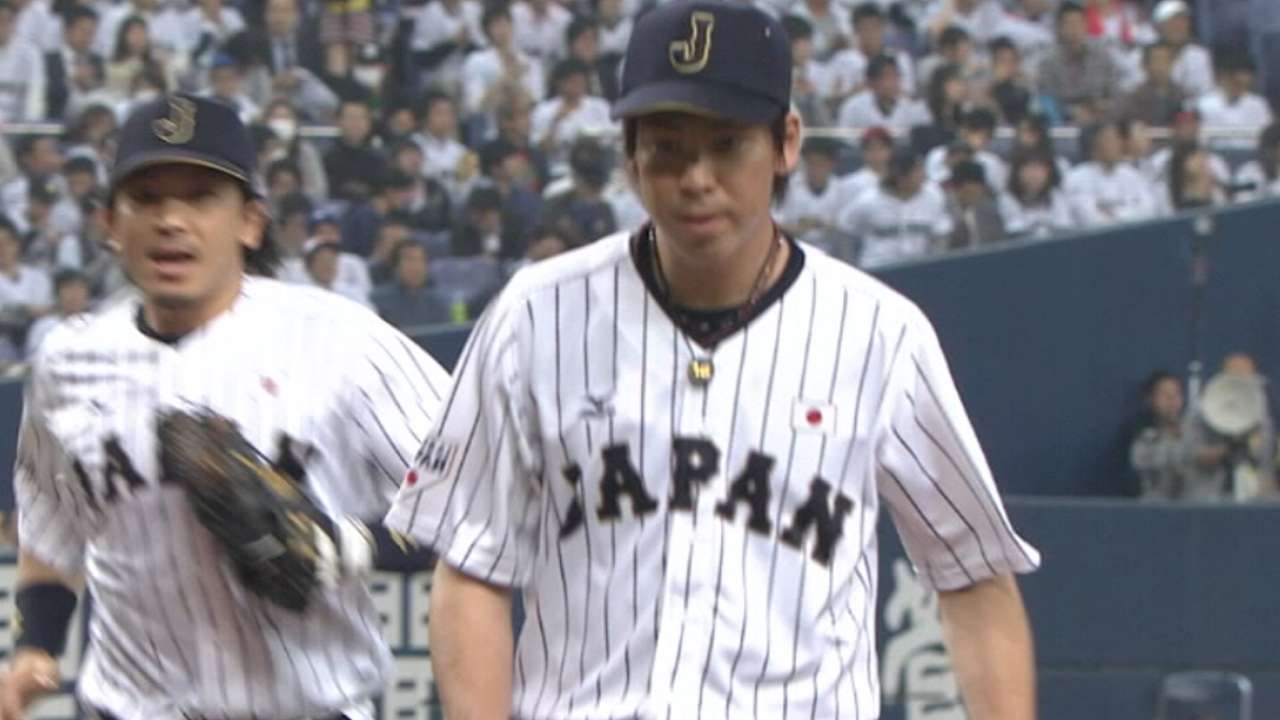 Maeda met with the club at Dodger Stadium last week to conclude his North American interviews with teams. He has until Jan. 8 to reach a deal.
He was 15-8 with a 2.09 ERA in 29 starts in 2015, winning his league's version of the Cy Young Award. In eight seasons with Hiroshima, Maeda is 97-67 with a 2.39 ERA and 1.05 WHIP.
At some point, Maeda will likely be compared to Yu Darvish and Masahiro Tanaka, simply because he dominated his way through the Nippon Professional Baseball League, as Darvish and Tanaka did before moving to MLB. However, Maeda isn't quite the same type of arm as his countrymen.
Listed at 6-foot and 154 pounds, Maeda is more of a finesse pitcher with a fastball that sits in the the low 90s. He has very good secondary pitches and relies on his command to get hitters out. To complement his fastball, Maeda throws a low-80s slider -- which some view as his best pitch -- and a changeup. Maeda's ceiling may not be as high as Darvish's, but he can certainly get big league hitters out. Pitching in the 2014 Japan All-Star Series, Maeda allowed just two hits in five innings against a team of Major League All-Stars.
Maeda's relatively small frame may cause some to worry about his durability, but he has thrown 28 complete games over his career and has averaged 188 2/3 innings per season.
Fantasy spin | Fred Zinkie (@FredZinkieMLB)
With a 2.39 ERA and a 1.05 WHIP in a pro career that started in 2008, Maeda has produced a body of work overseas that will immediately grab the attention of fantasy owners. Given the success of Japanese-trained starters such as Darvish and Tanaka, wise fantasy owners have learned that talented imports such as Maeda can be difference-makers in their initial Major League season. Now set to enjoy the benefits of working for a competitive team with a pitcher-friendly home park in the Senior Circuit, the 27-year-old is in an advantageous position to enjoy immediate big league success. His lifetime 7.4 K/9 rate in Japan likely precludes him from being a fantasy ace, but he could use his excellent control (career 1.9 BB/9 rate) to be a solid No. 3 starter in mixed formats.
Maeda's arrival in Los Angeles will create a logjam in the Dodgers' rotation. If Ryu proves to be fully recovered from 2015 shoulder surgery, the Dodgers will have six legitimate starters. Kershaw, Kazmir and Maeda will likely occupy the first three starting jobs, with Ryu, Anderson or Wood filling out the final two spots of a deep rotation.
Ken Gurnick is a reporter for MLB.com. William Boor contributed to this report. Follow him on Twitter at @wboor. This story was not subject to the approval of Major League Baseball or its clubs.