By the numbers: HOF case for Mussina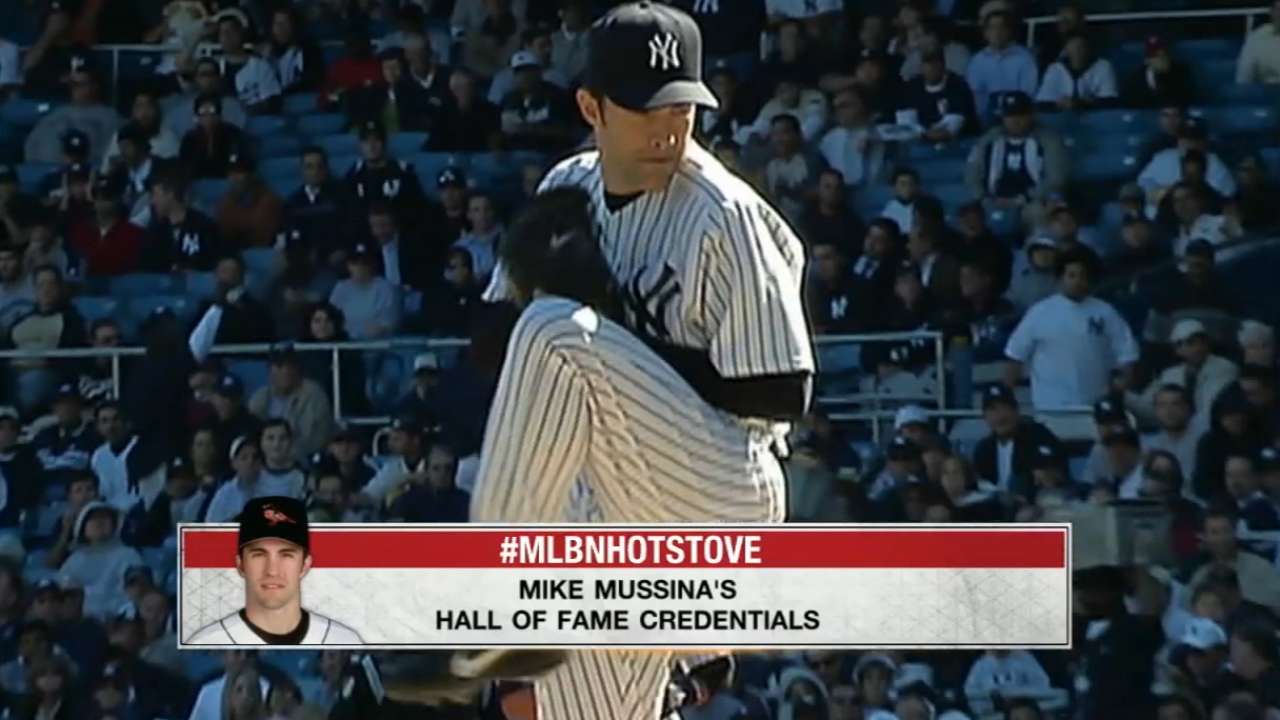 Even though seven players have been inducted into the National Baseball Hall of Fame over the past two years, many strong candidates remain on the ballot. With Baseball Writers' Association of America voters able to pick a maximum of 10 players apiece, and 75 percent of the vote required for enshrinement, several worthy candidates must travel a difficult road.
Results of this year's BBWAA vote will be revealed on MLB Network on Jan. 6, with a news conference involving any electees to be held the following day. Like his contemporary and fellow right-hander Curt Schilling, Mike Mussina has a much stronger case for the Hall than his lack of support thus far would indicate.
In his first two turns on the ballot, Mussina received 20.3 and 24.6 percent of the vote, leaving him with a large hill to climb. Similar to Schilling, Mussina likely suffers from never winning a Cy Young Award, falling short of 300 wins and pitching in an offensively robust era, yet in the shadow of all-time greats such as Roger Clemens, Randy Johnson, Greg Maddux and Pedro Martinez.
• Complete Hall of Fame coverage
Mussina, a five-time American League All-Star and seven-time AL Gold Glove Award winner for the Orioles and Yankees (1991-2008), still put together a tremendously valuable career, just as Schilling did. The two went about it in somewhat different fashions, however. While Schilling reached more dominant heights, Mussina built his case for Cooperstown in a highly consistent, yet highly effective fashion. Here is a look at the numbers-based argument for his induction.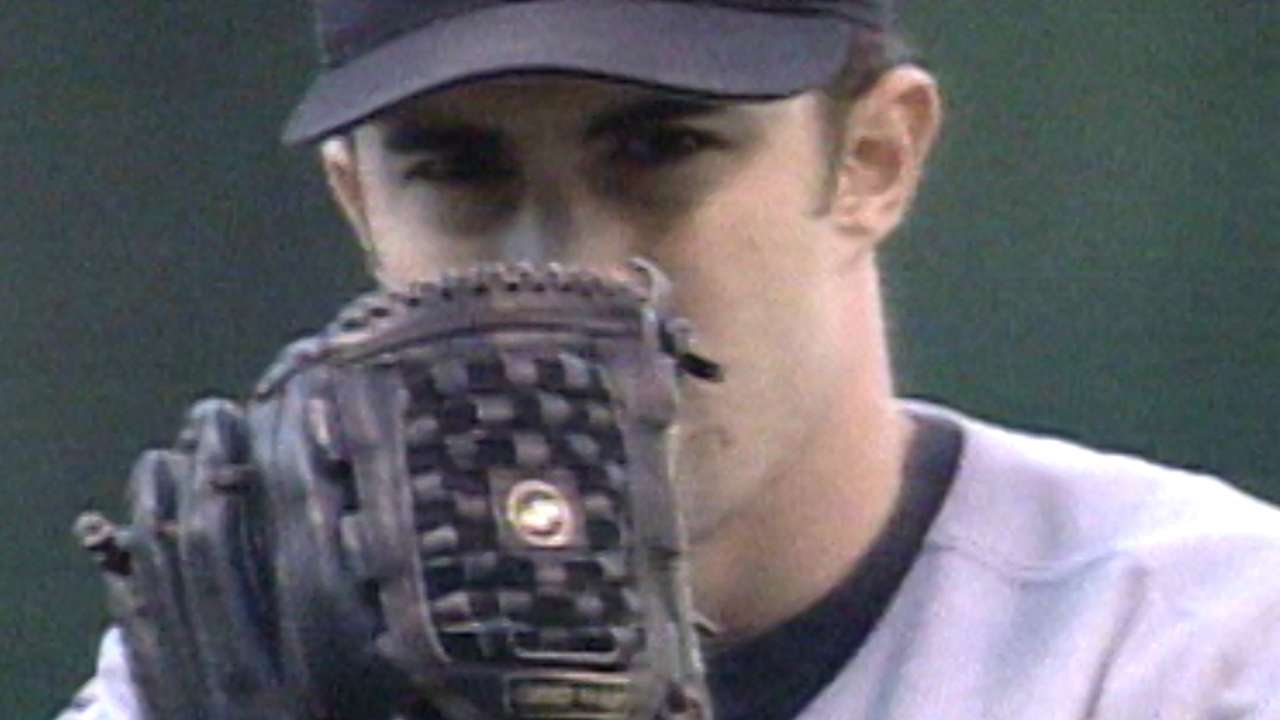 • Mussina's 82.7 pitching wins above replacement (WAR) ranks 19th since 1901, according to Baseball-Reference.com, sandwiching him between Fergie Jenkins and Bob Gibson, and ahead of Hall of Famers such as Tom Glavine and Don Sutton. That number puts Mussina ninth since the mound was lowered in 1969, and he is one of only 13 pitchers to collect at least 10 seasons of 5.0-plus WAR, an All-Star level.
• Mussina also racked up 48.6 wins above average (WAA), which compares him to a league-average pitcher, rather than a replacement-level pitcher, as in WAR. That puts him 13th all time, above Gibson, Jenkins and Warren Spahn.
• One thing that's important to keep in mind about Mussina is that he played his entire 18-year career in the American League East during the 1990s and 2000s. There hardly could be a worse time and place to be a pitcher. So while Mussina's 3.68 ERA ranks a modest 137th since 1901 (minimum 2,500 innings), he shoots all the way up to 33rd with a 123 ERA+, which compares a pitcher to league average (100), adjusting for era and ballpark.
To further illustrate this point, look at Mussina next to Hall of Famer Juan Marichal, who pitched from 1960-75. Marichal posted an identical 123 career ERA+, but with an unadjusted ERA of 2.89. That's why it's important not to judge a pitcher only by traditional stats.
• As mentioned, Mussina's resume relies less on peak performance than on consistent durability and production. For example, "Moose" never took home a Cy Young Award, but he placed in the top six nine times.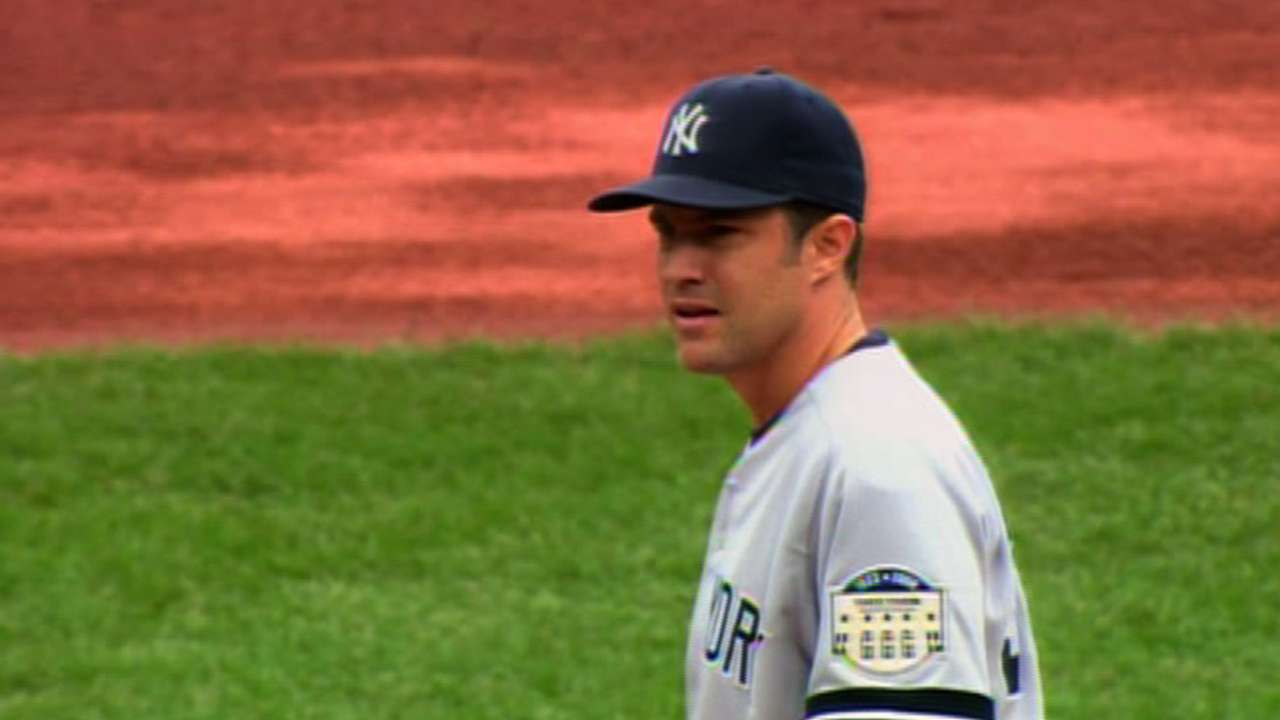 While Mussina may not have ever been the best pitcher in his league, he was usually one of the best. He placed in the AL's top 10 in pitcher WAR and ERA+ 11 times apiece, FIP and WHIP 12 times apiece, strikeouts and strikeouts per nine innings 10 times apiece, and walks per nine and strikeout-to-walk ratio 15 times apiece. Since 1969, he is one of eight pitchers to put together at least eight seasons of 200 innings and a 125 ERA+.
• We've discussed Mussina's place on the all-time WAR list, but he also sits 19th in strikeouts and 33rd in wins. Among pitchers with 3,000 innings after the 1800s, only Schilling can top his 3.58 strikeout-to-walk ratio.
• Most pitchers keep going until their arm breaks down, or they are no longer effective. Not Mussina. In 2008, at age 39, he started 34 games for the Yankees and went 20-9 with a 3.37 ERA (131 ERA+) over 200 1/3 innings. Then, he retired, with his 5.2 pitching WAR in his final season topped only by Sandy Koufax in the past 100 years. Had Mussina continued, he would have needed 30 wins to get to 300 and 187 strikeouts to get to 3,000.
• While fielding isn't a pitcher's primary job, Mussina excelled at it, by all accounts. Only five other hurlers can match his seven Gold Glove Awards, one of which came in his final year, and he had eight seasons with a perfect fielding percentage.
• And finally, Mussina more than held his own on the postseason stage. In 23 career games (21 starts), he posted a 3.42 ERA, including 3.00 in three World Series outings. His best performance came with the Orioles in 1997, when he went 2-0 with a 1.24 ERA, .112 opponents' average and 41 strikeouts over four starts.
Andrew Simon is a reporter for MLB.com. Follow him on Twitter @AndrewSimonMLB. This story was not subject to the approval of Major League Baseball or its clubs.