Braves sign Torres, Kendrick to Minors deals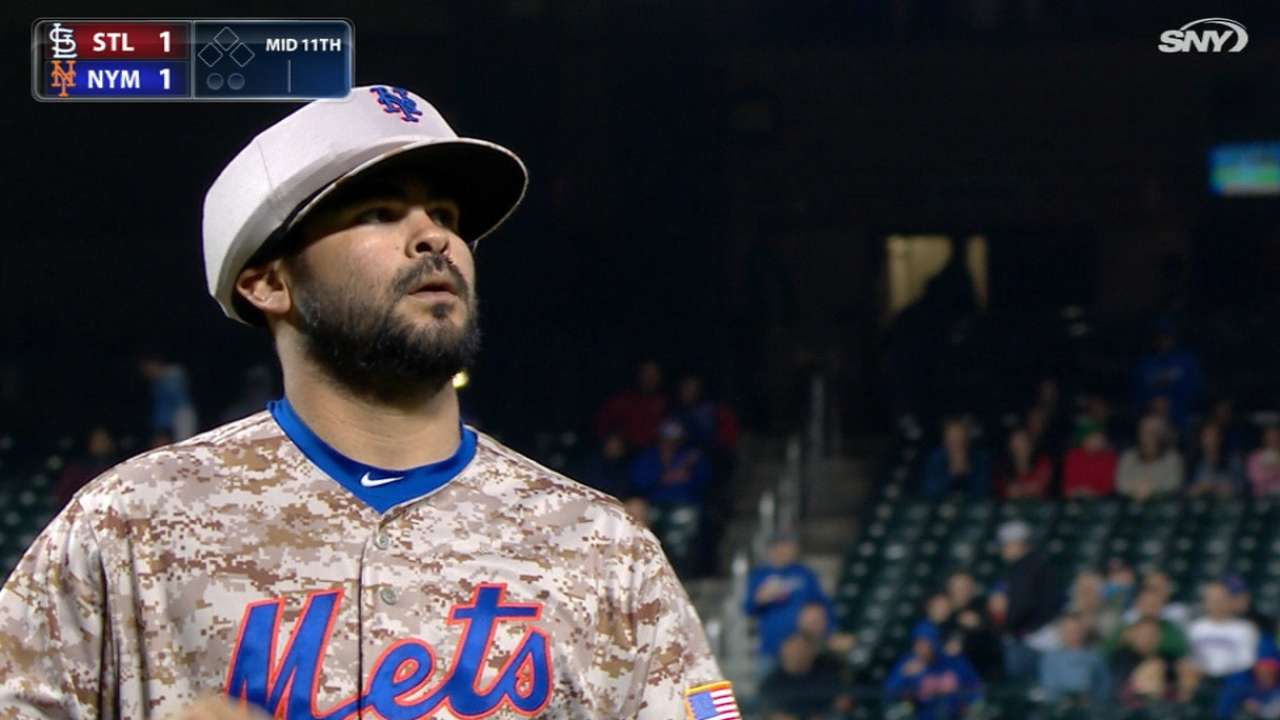 ATLANTA -- Looking to provide a couple more veteran pitchers a chance to prove they can still be effective at the Major League level, the Braves have extended left-handed reliever Alex Torres and right-handed starter Kyle Kendrick a Minor League contract and a Spring Training invite.
Like David Carpenter and Alexi Ogando, Torres will have a chance to come to camp as a non-roster invitee and exit it as a member of Atlanta's Opening Day bullpen. The Braves have made these no-risk Minor League signings to provide depth and insurance to their improved bullpen mix.
Kendrick and Jhoulys Chacin, who also recently signed a Minor League deal, will come to camp to provide some insurance in the event the Braves want to give some of their young starters a chance to gain more seasoning at the Minor League level.
Torres is best recognized as the reliever who has worn a large protective hat over the past couple seasons. The 28-year-old southpaw posted a 3.15 ERA over the 39 appearances he made for the Mets in 2015. In the process, he had more success against right-handed hitters (.157 batting average, .298 on-base percentage) than he did vs. left-handed hitters.
But while posting a 2.49 ERA over the 109 appearances he combined to make for the Rays and Padres during the 2013 and '14 seasons, Torres produced more consistent splits. Right-handed hitters batted .177 with a .260 OBP against him and lefties hit .218 with a .341 OBP.
Torres, Ian Krol and Rule 5 Draft selection Evan Rutckyj stand as the top left-handed candidates for Atlanta's bullpen. Though Matt Marksberry and Andrew McKirahan showed some signs of promise at the Major League level this year, both of these young southpaws might benefit from some more time at the Minor League level.
Kendrick posted a 6.32 ERA while making 27 starts for the Rockies this past season. The 31-year-old right-hander allowed opponents to hit .321 and compile a .385 on-base percentage as he tallied a 7.62 ERA over 13 starts at Coors Field.
But the thin Rocky Mountain elements were not his only problem. He allowed opponents to hit .286 and produce a .336 OBP as he compiled a 5.24 ERA over 14 road starts.
Kendrick has posted a 5.11 ERA over the 89 starts he has made for the Phillies and Rockies since the start of the 2013 season.
Mark Bowman is a reporter for MLB.com This story was not subject to the approval of Major League Baseball or its clubs.