Rumor roundup: Cespedes market takes shape
White Sox, Orioles appear to lead in pursuit of free-agent slugger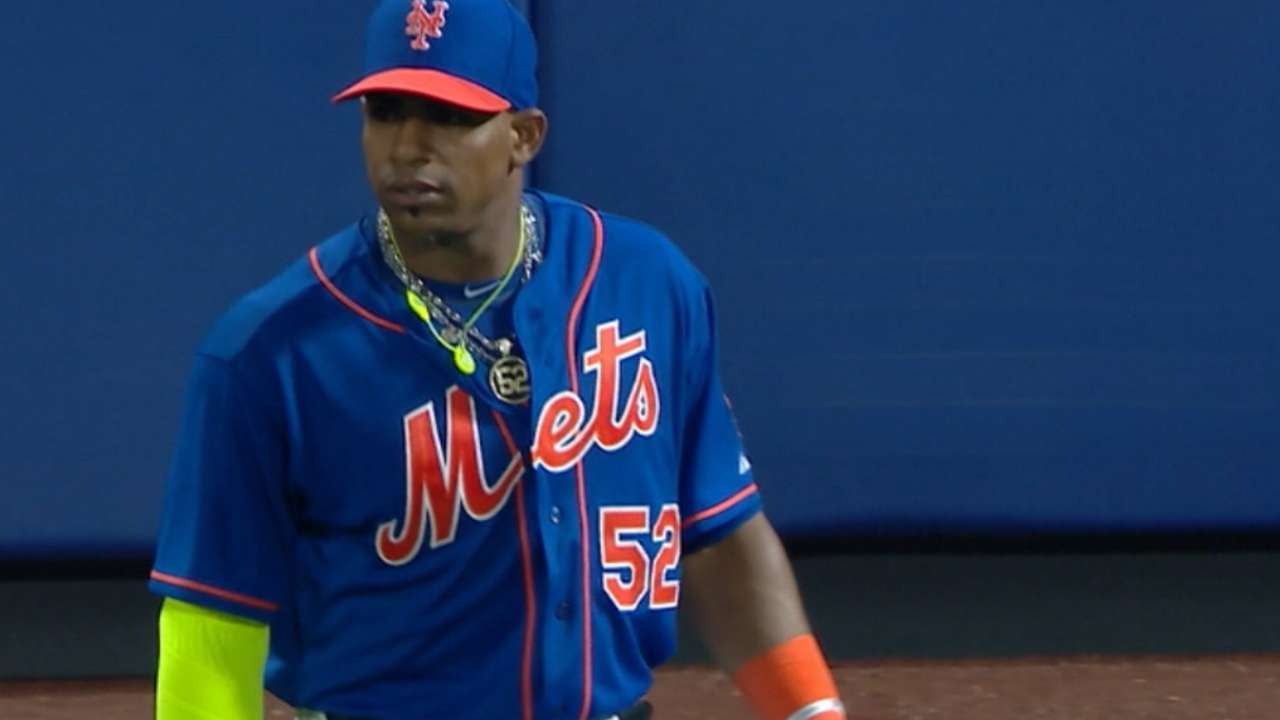 With the New Year just around the corner, teams continue to tweak and improve their rosters through free agency and trades. On Tuesday, a slow-developing market for outfielder Yoenis Cespedes began to take shape while news surfaced of the Yankees' intention to retain a potentially dominate bullpen trio.
Here's a look at the latest Hot Stove developments from around the big leagues:
Cespedes market developing
The White Sox and Orioles have emerged as front-runners to land Cespedes, according to MLB.com's Jesse Sanchez. The Angels, Giants and Rangers are also reportedly in the mix.
Cespedes is expected to be seeking a six-year deal or one that exceeds $100 million. He's coming off his best season in 2015 in which he batted .291/328/.542 with 35 home runs and 105 RBIs. He may be particularly appealing to teams due to the fact that he isn't tied to Draft compensation.
The Orioles are in the market for an impact bat, with 2015's home run leader Chris Davis still unsigned, while Chicago is attempting to revamp its lineup this offseason after finishing last in the American League in runs scored last season.
The White Sox have also been linked to outfielder Alex Gordon, who remains on the market after nine seasons in Kansas City. FOX Sports' Ken Rosenthal said Tuesday morning on MLB Network that Chicago has another move left this offseason, and it appears that move could be to add Cespedes, Gordon or another free-agent outfielder, like Justin Upton. Unlike Cespedes, signing Gordon or Upton would require surrendering a Draft pick.
Miller likely staying put in New York
After trading for Reds closer Aroldis Chapman, Yankees general manager Brian Cashman said the team intends to keep reliever Andrew Miller, who has been the subject of frequent trade rumors this offseason.
With Chapman in tow, Miller will likely be relegated to setup duties. New York now boasts one of the most formidable bullpens in the Majors with Chapman, Miller and two-time All-Star Dellin Betances.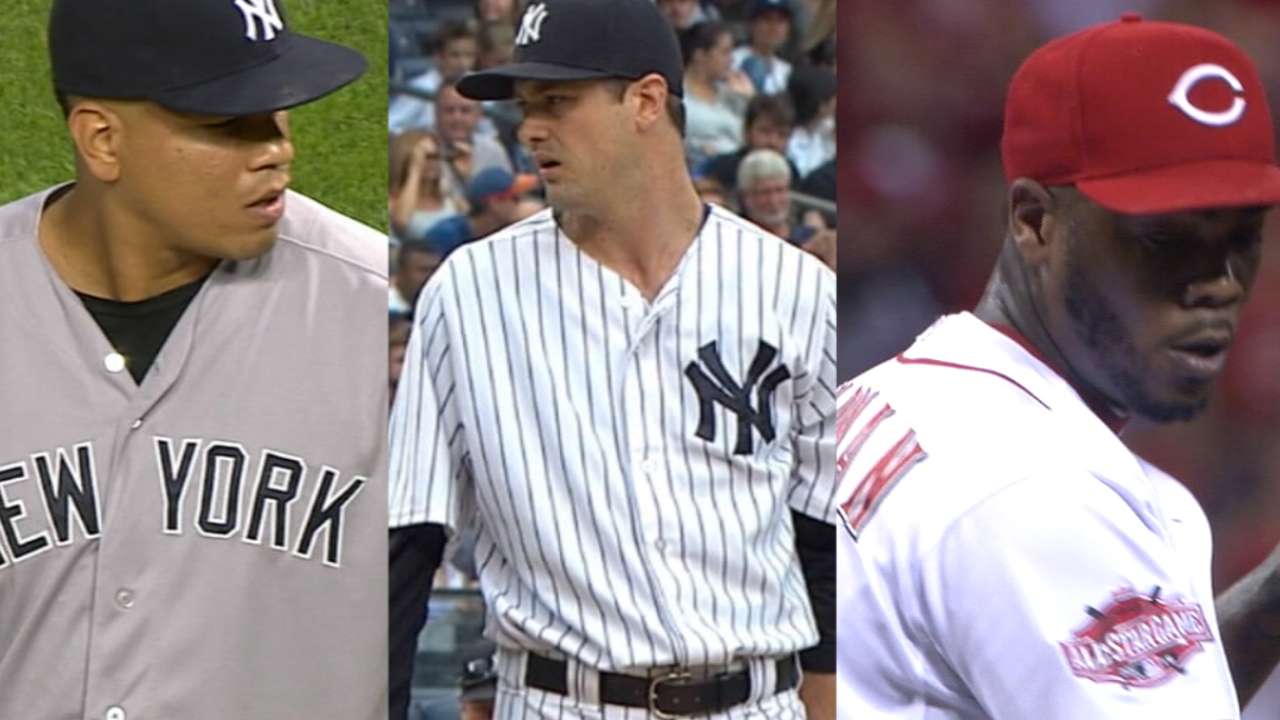 Cashman said he called Miller before completing Monday's trade to assure him that he and Betances remain in the club's plans. Miller told NJ Advance Media in a phone interview Tuesday that he's excited about Chapman's addition.
"I signed up to play for the Yankees, to win championships," Miller said. "If Cashman and the Steinbrenners and whoever is part of the decision-making process think this is part of the answer, and that this is the way to go about it, that's fine by me."
In his first year as Yankees closer, Miller, 30, converted 36 of 38 save opportunities and compiled a 2.04 ERA through 60 appearances, earning AL Reliever of the Year honors.
Nats sign Drew
Free-agent infielder Stephen Drew is reportedly headed to Washington, according to Bill Ladson of MLB.com. Drew will earn $3 million plus a possible $1.25 million in incentives. The club had not confirmed the report.
Drew's signing provides the Nationals additional infield depth while reuniting the 32-year-old veteran with Washington's general manager Mike Rizzo, who drafted Drew as Arizona's scouting director in 2004.
Drew is entering his 11th year in the Majors. He batted .201/.271/.381 with 17 homers and 44 RBIs through 131 games with the Yankees last season.
Young, Janish land Minors deals
A pair of big league veterans agreed to Minor League contracts, as the Orioles came to terms with infielder Paul Janish and the Brewers with outfielder Eric Young Jr. Both deals include invites to Major League Spring Training. Neither club had confirmed the signings.
ESPN.com reported that Young will earn $1 million plus incentives if he makes the Major League roster. Young, 30, is a career .247 hitter with 144 steals in 179 attempts through 557 games with the Rockies, Mets and Braves. He has experience at all three outfield positions as well as second base.
Janish, 33, is returning to the Orioles, per a MASN Sports report. The O's non-tendered Janish in December after he hit .286 in 14 games with the club last season. He owns a .216 career average and has appeared in 445 games in the Majors with the Reds, Braves and Orioles.
Chad Thornburg is a reporter for MLB.com. This story was not subject to the approval of Major League Baseball or its clubs.