15 for '15: The 'Crying Game' and the Mets' run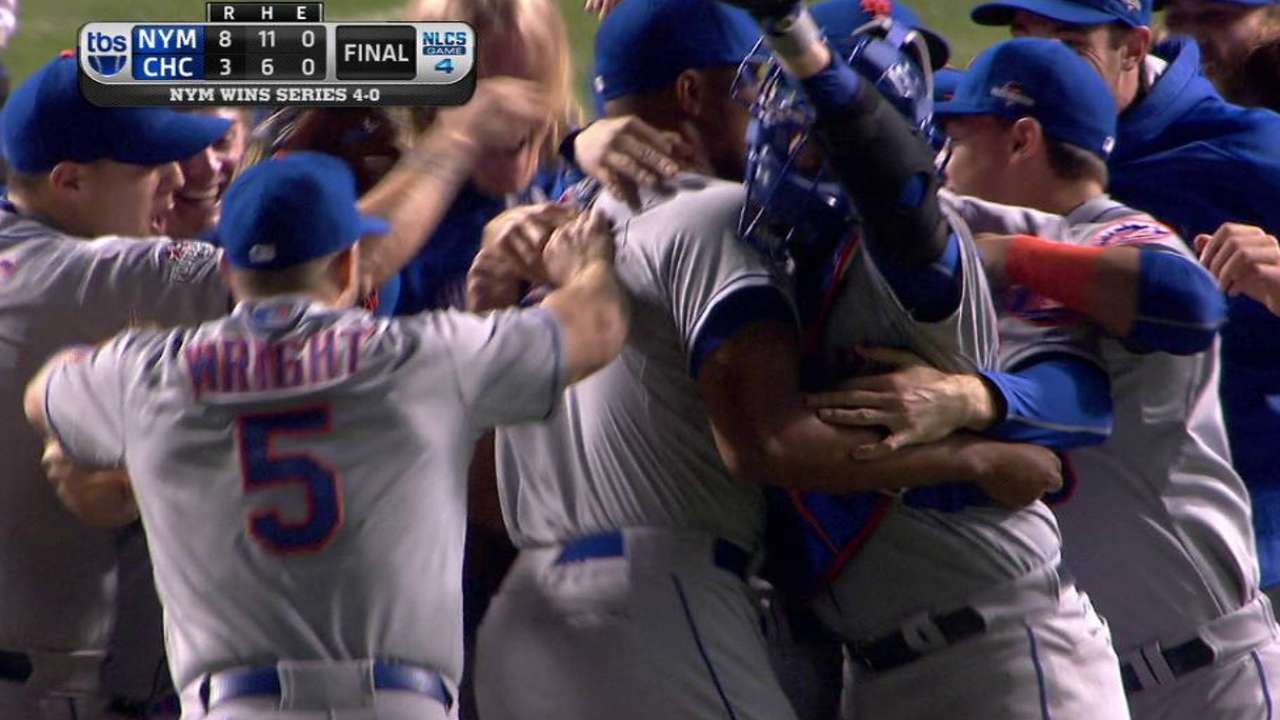 In what has become a year-end tradition, MLB.com takes a look back at the top storylines of the year -- the Top 15 for 2015.
NEW YORK -- This, Wilmer Flores kept saying over and over again, was why he wanted to stay. This was why Flores cried on the field way back in July, believing his time with the Mets -- his time with the only organization he had ever known, the one that plucked him out of Venezuela as a teenager and molded his new life in the United States -- was at an end.
Flores was standing in one corner of the visitors' clubhouse of Great American Ball Park in Cincinnati, where the Mets had just clinched their first playoff berth since 2006. In another part of the room, Jon Niese celebrated as vigorously as anyone, not yet knowing that his own days with the franchise were just about complete. Same for Daniel Murphy and a handful of others, though no one was thinking about that at the time.
"How cool is this?" David Wright said, echoing the most pervasive sentiment in the room. "It doesn't get any better."
The Mets were on their way and all of them were part of it. But no one in this bunch could have envisioned how much the next month would embody a fairy tale, minus the happy ending.
It started with Flores on the night of July 29, at a time when the Mets had not yet morphed into the contender they hoped to be. Early in the afternoon, reports surfaced that the Mets were working on something big, which turned out to be a deal of Flores and Zack Wheeler for Brewers center fielder Carlos Gomez. A reunion with Gomez, a former Met, had fans ecstatic. Yet when Flores caught word of it from those in the stands, who uncovered news of the deal on social media and began shouting it out loud, he could not stop himself from weeping at shortstop.
"Someone came to me and said, 'Wilmer's crying,"' manager Terry Collins famously said after the game, recalling a conversation with one of his contemporaries in the dugout. "I said, 'Why?'
"'Well, he got traded.'
"'To who? For what?'"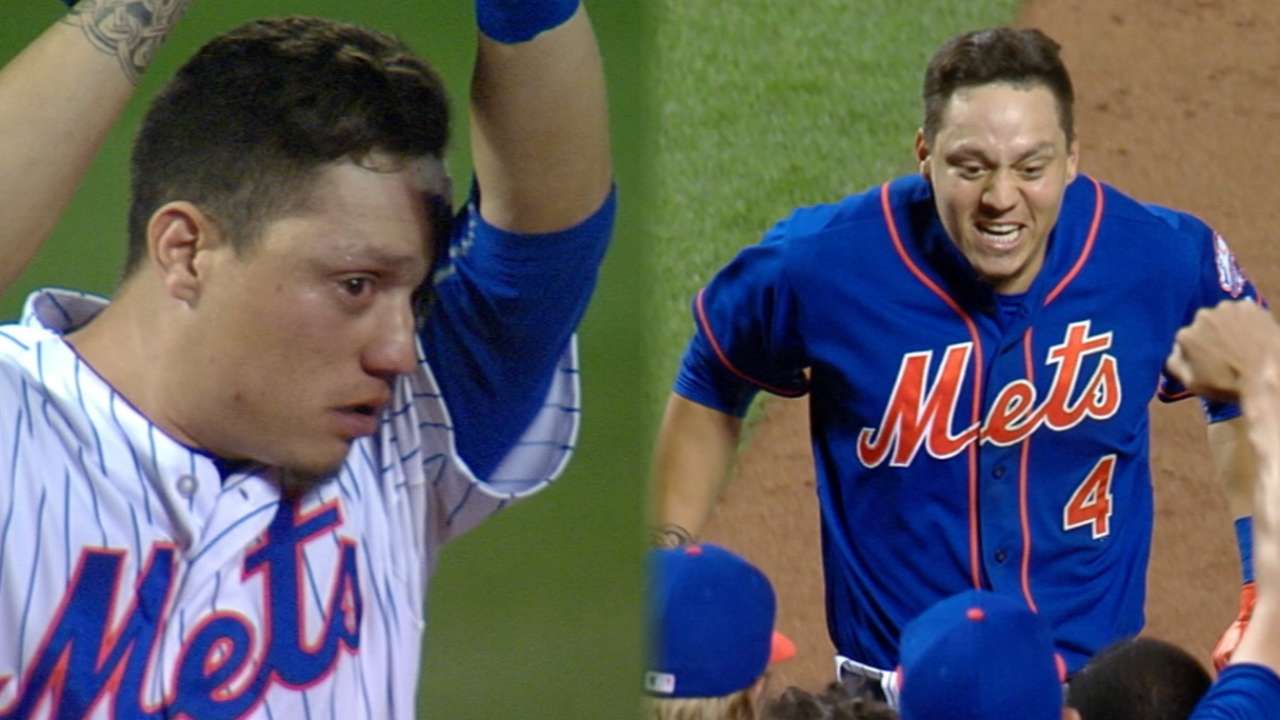 To no one for nothing, as it turned out -- and quite fortuitously, in retrospect. When the trade fell through for medical reasons, the Mets set their sights on Yoenis Cespedes, whose 17 homers in 31 games set Queens afire while launching his new team into the postseason. And everything from there, Collins said, was "gravy."
Just as Cespedes carried the Mets into the postseason, Murphy shouldered them through it, hitting seven home runs over his first nine games -- including blasts off the top-three Cy Young Award finishers Clayton Kershaw, Zack Greinke and Jake Arrieta -- to lead his club past the Dodgers and Cubs.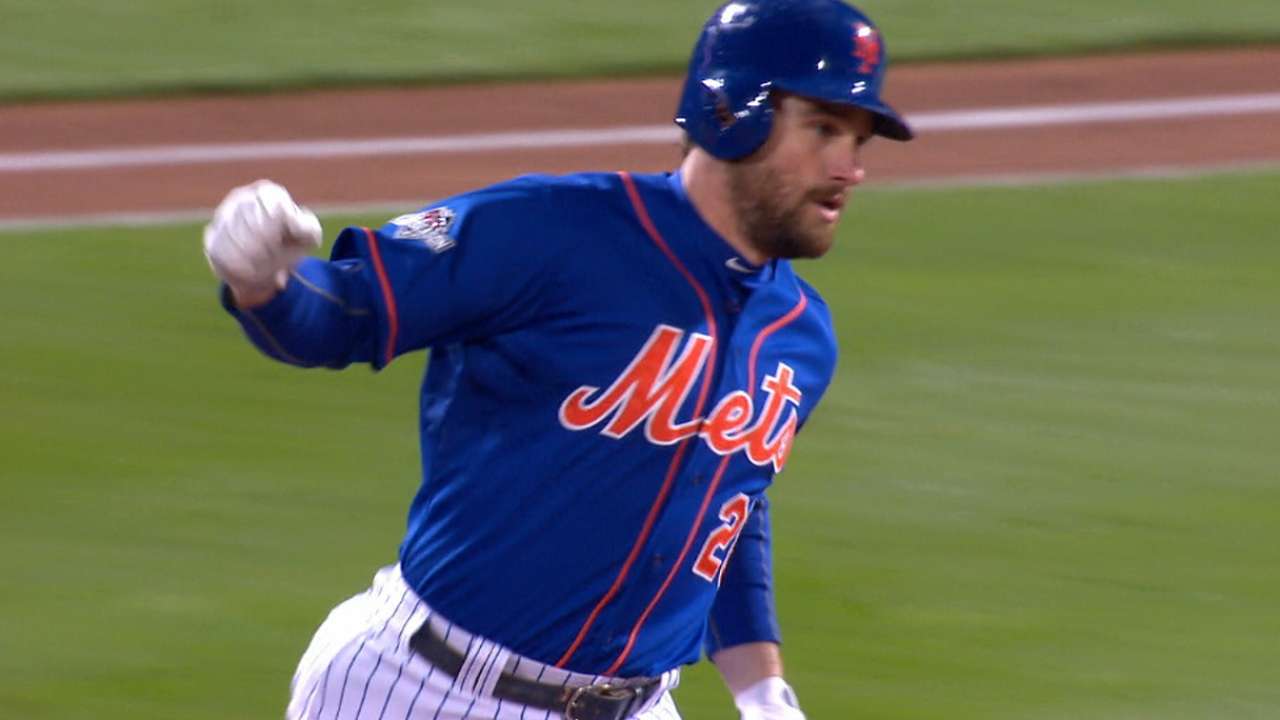 And so the Mets came to galvanize a borough, transforming Citi Field into the spectacle of noise and emotion that the fan base long hoped it could be. There, the Mets clawed back from a 2-0 World Series deficit to beat the Royals in Game 3, but their magic carpet unraveled one night later, when Murphy -- for weeks, the postseason hero -- committed a key fielding error to allow the Royals to come from behind in the eighth. A day after that, with their season on the brink, Lucas Duda's wide throw home in the ninth inning allowed Eric Hosmer to race home with the tying run in Game 5, before the Royals took the lead for good in the 12th en route to winning the World Series.
It was over. The Mets' run had expired, and they were a long way from the shouting, happy bunch in Cincinnati. But months later, their wounds still healing, the Mets managed to look back on their run with far more pride than disappointment.
"I can't tell you how many people said, 'I'm a Yankees fan, but I'm excited that happened,'" Collins recalled. "We ignited and brought back some energy in our fan base, which we are very happy about. We think the response has been great. We think we are going to be good for a while."
Anthony DiComo is a reporter for MLB.com. Follow him on Twitter @AnthonyDiComo and Facebook, and listen to his podcast. This story was not subject to the approval of Major League Baseball or its clubs.