Inaugural Red Sox HOFer Malzone dies at 85
Former third baseman was a longtime member of the organization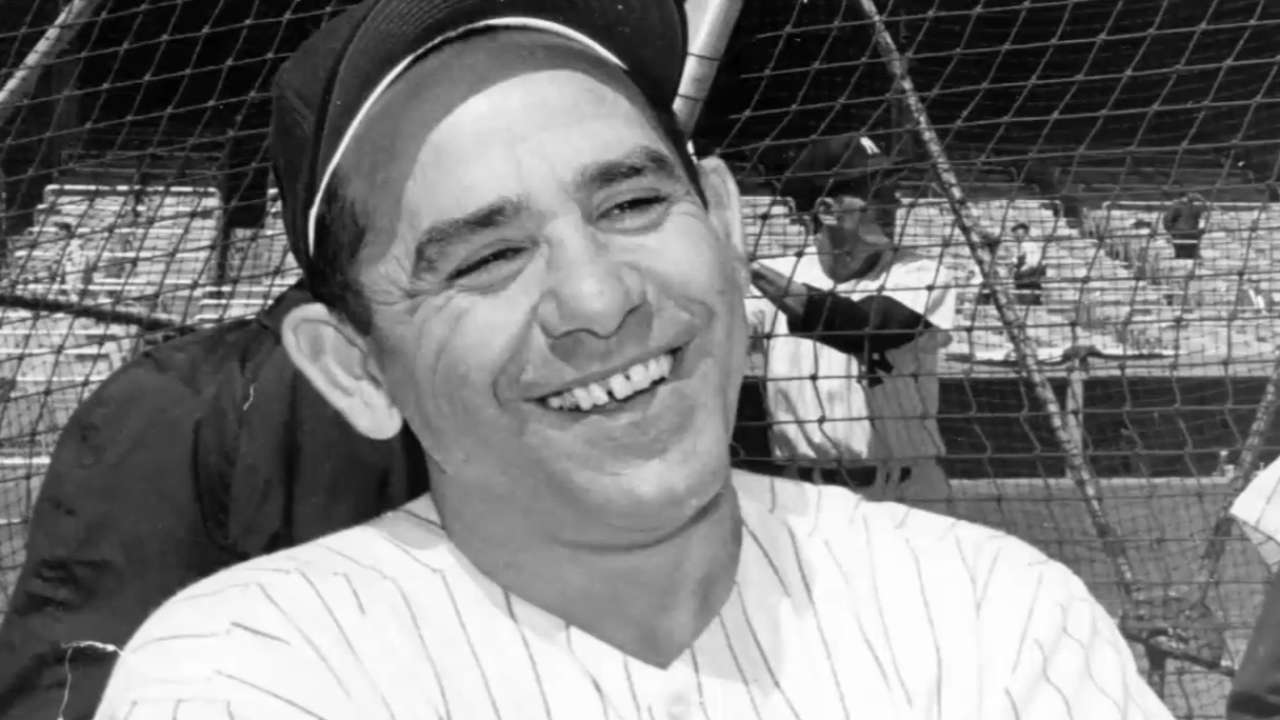 Frank Malzone, a longtime Red Sox third baseman who spent 68 years in the organization, died Tuesday morning of natural causes at his home in Needham, Mass., the team announced. He was 85.
Malzone was part of the first class inducted into the Red Sox Hall of Fame in 1995. He played for Boston from 1955-65, and after finishing his career with the Angels in 1966, Malzone returned to the Red Sox as a scout and instructor. He later worked in the front office, and became a player development consultant in 2008.
"We mourn the loss of a man we all came to know as 'Malzie,' who was venerated by Red Sox fans not only for his great glove at third base but for his blue-collar dedication to his craft," Red Sox chairman Tom Werner said in a statement.
"He played 150 games or more in seven consecutive seasons, and missed just a total of two games in his first four seasons. He brought that same commitment to the many years in which he served the club as a special assistant, and always was a welcome presence at Fenway Park. He will be missed, and we extend our condolences to his family."
Malzone interrupted his pro career to serve in the U.S. Army during the Korean War from 1952-53, but he still made the Majors in '55. He became Boston's regular third baseman in '57, finishing second in the American League Rookie of the Year Award voting, making the first of four straight All-Star teams and winning the first of three consecutive Gold Glove Awards (in the award's first three seasons). He was named the team's Most Valuable Player in 1957 and '59 and owns team records for most home runs (131) and RBIs (716) by a third baseman.
Our deepest sympathies to the family and friends of Frank Malzone. He is forever a part of the Red Sox family. pic.twitter.com/pXEEV0sZFh

— Boston Red Sox (@RedSox) December 29, 2015
From 1957-64, Malzone averaged 152 games, 16 home runs and 84 RBIs a season while batting .281. During that time, he made eight All-Star Game rosters over six seasons -- two games were played in both 1959 and '60 -- and started five times.
"When I first came to the big leagues in 1961, Frank was the guy who took me under his wing," Hall of Famer Carl Yastrzemski said. "I struggled when I first came up, and he took care of me and stayed with me. He was a real class guy, a very caring guy and I owe him a lot. You aren't going to find too many people like him."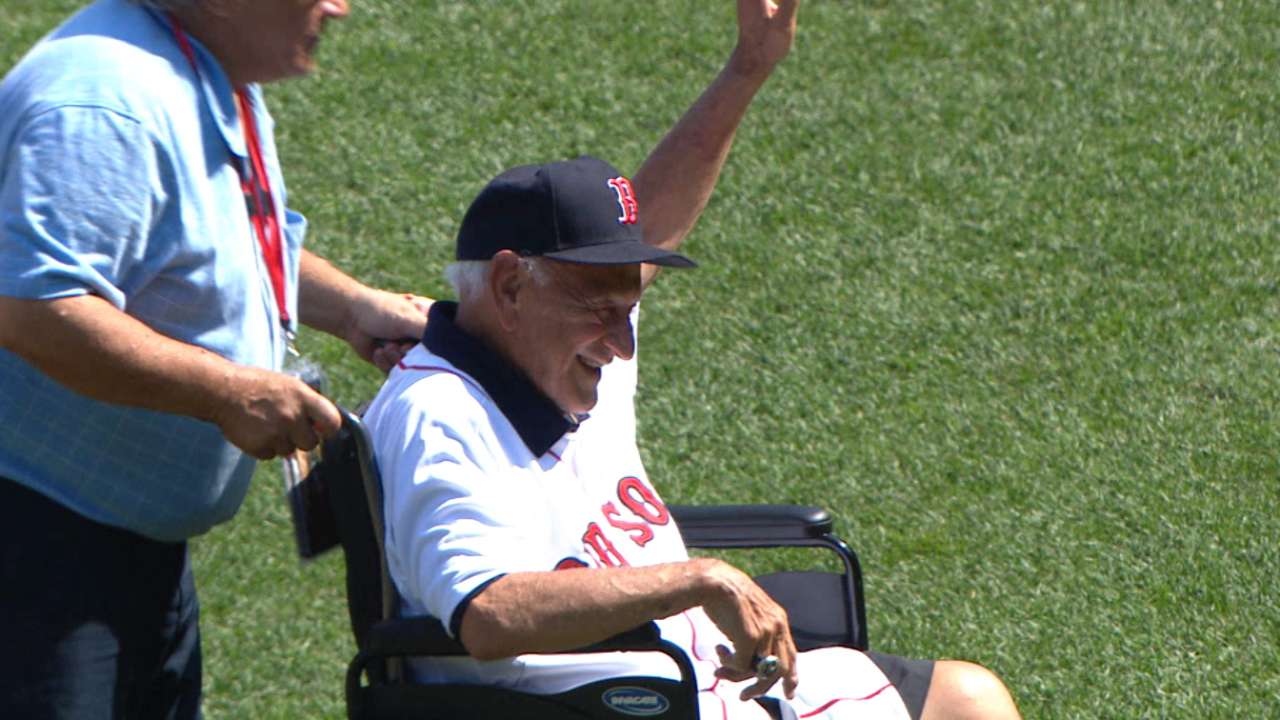 Malzone owns Boston's longest streak of consecutive games played in the live-ball era (since 1920), having put together 475 in a row from May 21, 1957, to June 7, 1960. He ranks 11th in team history in hits (1,454) and 12th in games played (1,359).
When Malzone rejoined the organization as a scout in 1967, his advance scouting reports helped the Red Sox defeat the Twins for the AL pennant and come within one win of a World Series championship against the Cardinals. During his time as an instructor, his pupils included Hall of Famers Wade Boggs and Jim Rice.
"I've known him a long time, ever since I came up. I took a liking to him," said longtime Red Sox outfielder Dwight Evans. "He had a good way about him, and I had some great conversations with him. He would always try to get me inside information on another team, and in Spring Training, all he would do is work with me on certain things. Balls down the line, fly balls, ground balls, to my left side, my right side.
"He may not have been one of the coaches on the team, but he was a coach for me, instructing me on the finer parts of the game. He would even throw me batting practice if I needed it. In some ways, Frank was like a big brother. I loved him as a man and as a mentor. He will be sorely missed."
Malzone is survived by sons Frank, Paul, John and Jim; daughter Anne O'Neill; eight grandchildren; and five great-grandchildren.
A wake will be held from 3-7 p.m. ET this Sunday at Eaton Funeral Home, at 1351 Highland Avenue, Needham Heights, Mass. The funeral will take place this coming Monday, beginning at 10 a.m. at Saint Bartholomew Church, at 1180 Greendale Avenue, Needham, Mass.
Andrew Simon is a reporter for MLB.com. Follow him on Twitter @AndrewSimonMLB. This story was not subject to the approval of Major League Baseball or its clubs.