MLB.com Columnist
Fred Zinkie
Holiday-season deals could impact fantasy
Chapman trade highlights several noteworthy moves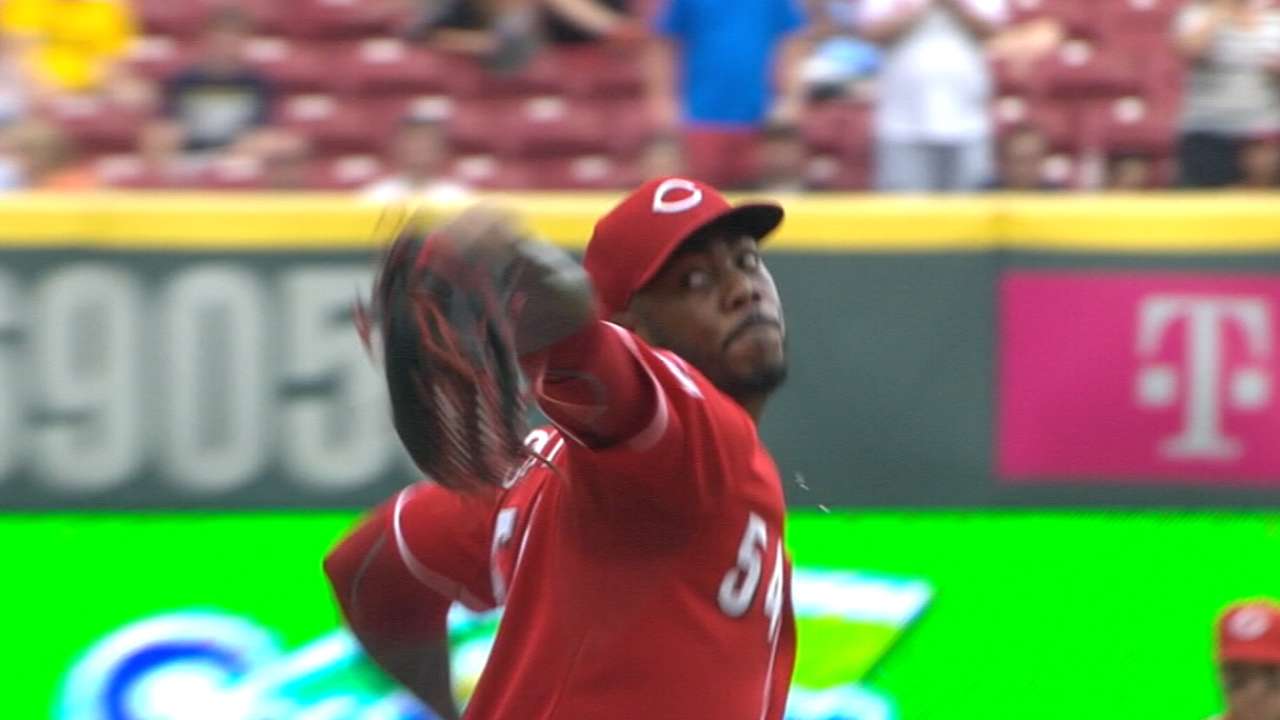 While many were enjoying a little extra time off during the holidays, a few Major League general managers were working hard to ensure a successful 2016 season. Some of the recent transactions will pique the interest of mixed-league owners, and a few others could impact deeper formats.
Chapman to take bite out of Big Apple
The structure of the Yankees' immensely talented relief corps may be unclear for quite some time. The organization could choose to tip its hand in the coming days about how it will utilize Aroldis Chapman, Andrew Miller and Dellin Betances, or it may opt to wait until Spring Training to reveal its plans.
Either Chapman or Miller should emerge as the team's ninth-inning man, and both have the skills to be a top-tier fantasy closer. Chapman has posted a stellar 2.17 ERA with a 1.02 WHIP and a 15.4 K/9 rate during his big league tenure. By moving from the rebuilding Reds to the more competitive Yankees, the Cuba native has the potential for his first career 40-save season in 2016. Meanwhile, Miller has recently been as effective as virtually any reliever, recording a 2.03 ERA, a 0.83 WHIP and a 14.7 K/9 rate across the past two seasons. The left-hander saved 36 games with the Yankees in '15, his first campaign as a full-time closer.
Back in Cincinnati, the search will be underway for a new stopper. After posting a 2.94 ERA with a 1.17 WHIP across 64 1/3 innings in 2015, J.J. Hoover may be the favorite for the ninth-inning gig among the Reds' current relief corps. But the club may also opt to add a bullpen arm with more closing experience to compete with Hoover, who has just five career saves.
Cardinals plug Leake in rotation
With a 3.82 ERA and a 1.25 WHIP across four consecutive 30-start seasons from 2012-15, Mike Leake has proven to be a reliable rotation asset in mixed leagues. Although he would need to dramatically improve on his lifetime 6.1 K/9 rate to be an upper-tier fantasy starter, the right-hander could take his performance to a slightly higher level with the Cardinals. Having spent most of his career dealing with an offense-inducing home park in Cincinnati, Leake has posted a lifetime 4.28 ERA at home and a 3.48 mark on the road. With the benefits of pitching for a club with a pitcher-friendly home park, a talented supporting cast and a stalwart defensive catcher in Yadier Molina, the native Californian could be on the verge of a career year.
Murphy switches to rival Nationals
Although his postseason power surge (seven homers in 58 at-bats) should be recognized as an aberration, Daniel Murphy could be on course to produce career-best numbers in 2016. In just 130 regular-season games in '15, the native Floridian belted a personal-high 14 homers and hit .281 -- despite a career-low .278 BABIP. Murphy should rank among the pack of second-tier mixed-league second basemen if afforded a premium lineup spot with the Nats, as he could bat around .290 and exceed 15 homers.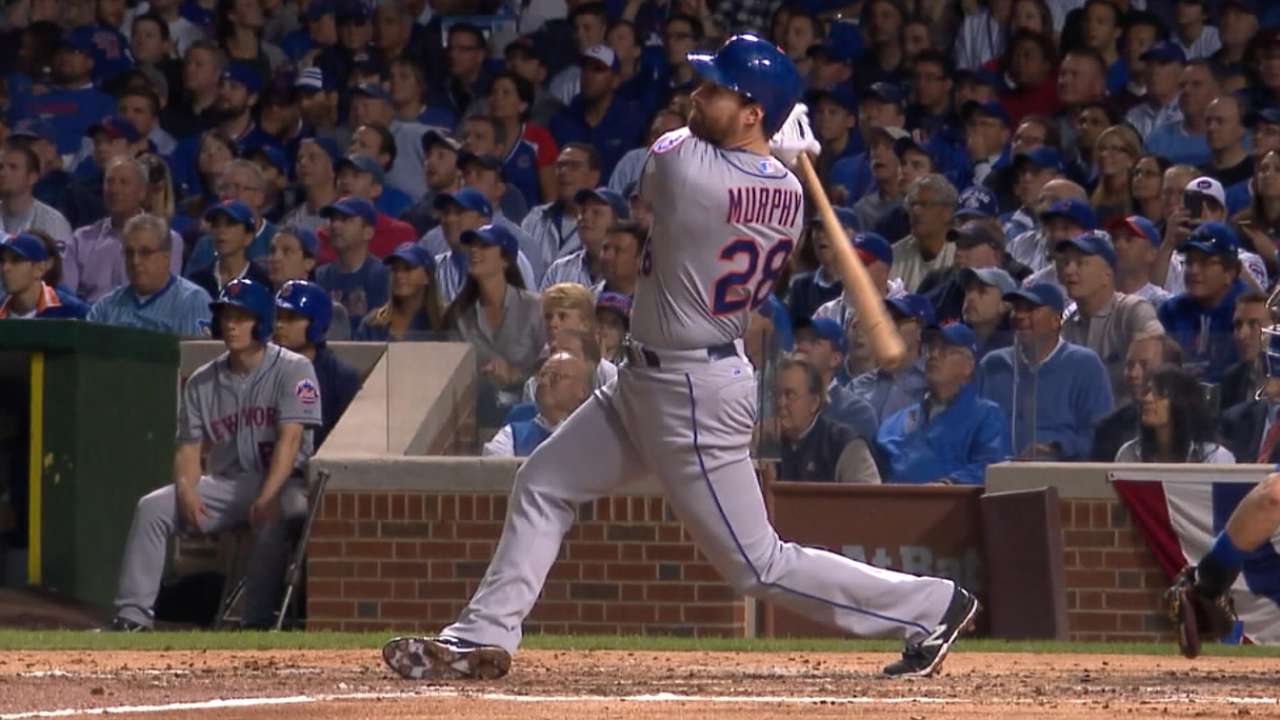 Murphy's signing should eliminate the immediate mixed-league value of Trea Turner, the Nationals' No. 2 prospect, who will likely open the season in the Minors while Danny Espinosa starts at shortstop. Espinosa could use his power stroke to have short-term value in deep mixed formats, but he will likely keep the position warm until Turner forces his way to the big leagues during the season.
Mets sign De Aza
With a lifetime .756 OPS against right-handers, Alejandro De Aza is the perfect platoon partner for center fielder Juan Lagares (career .753 OPS against lefties). While neither player should populate standard-mixed-league rosters, De Aza could help those in National League-only formats by combining 5-10 homers with 45 runs and a double-digit steals total.
Jaso joins Bucs
With a .273 average and a .373 on-base percentage across the past four seasons, John Jaso has the plate skills to help NL-only owners next season despite a lack of power and speed (lifetime 37 homers, 15 steals). Likely to work in a first-base platoon with Michael Morse, the native Californian should predominately face righties, against whom he has posted an .841 OPS since the outset of 2012.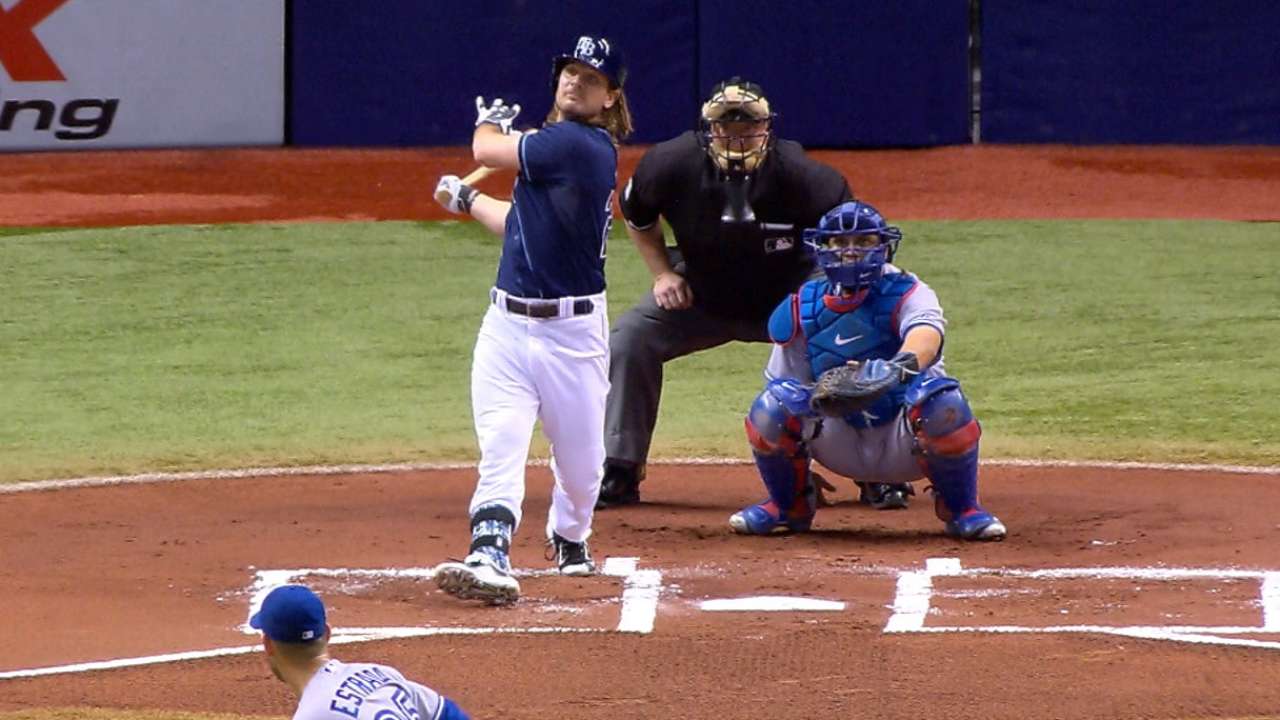 A's ink Alvarez
Henderson Alvarez will likely go undrafted in most 2016 mixed leagues after he missed most of last season with a right shoulder injury that eventually required surgery. But if he proves to be at full strength early in the season, he will be a popular waiver-wire acquisition. After all, the right-hander posted a 3.23 ERA and a 1.23 WHIP across 51 starts as a member of the Marlins from '13-15. However, his lack of strikeout stuff -- as evidenced by a 5.1 K/9 rate in the aforementioned stretch -- will limit his regular usage to deep-mixed leagues.
Fred Zinkie is the lead fantasy baseball writer for MLB.com. Follow him on Twitter at @FredZinkieMLB. This story was not subject to the approval of Major League Baseball or its clubs.