MLB.com Columnist
Lyle Spencer
Revamped roster gives Mariners boost for 2016
Royals set example with under-the-radar acquisitions before World Series run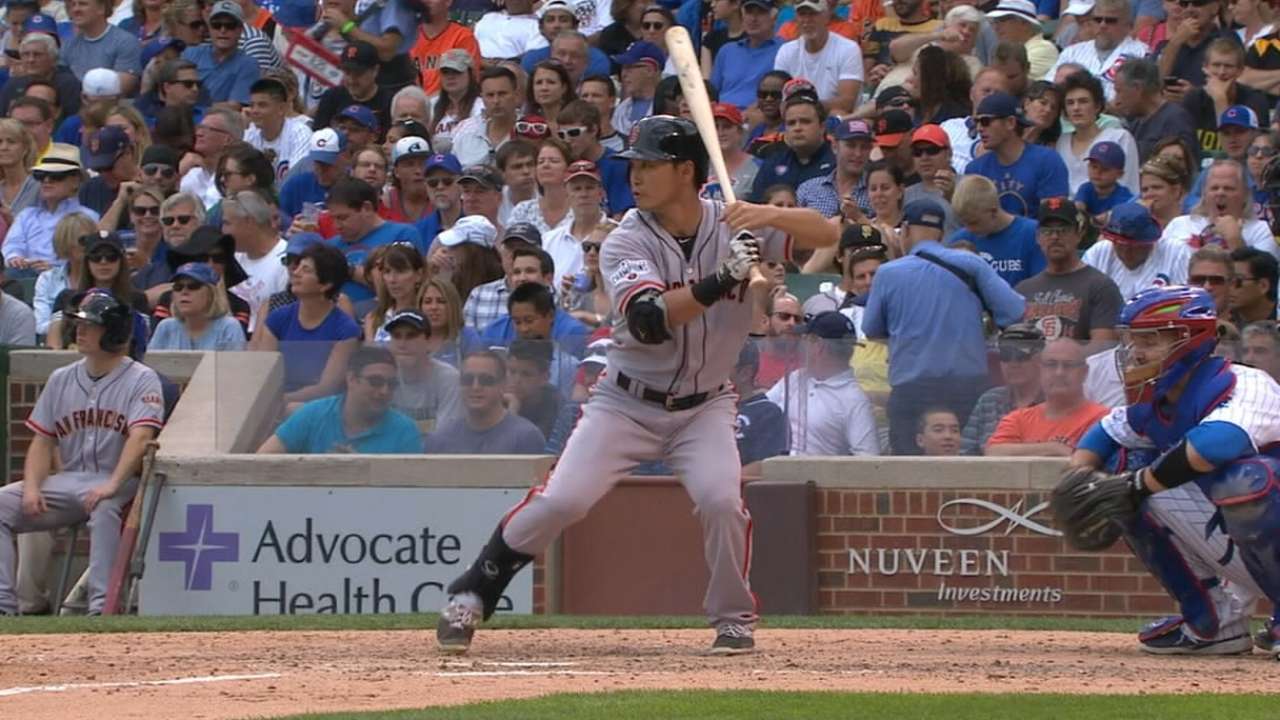 Without much fanfare, the Mariners have achieved a makeover this winter that could result in a summer of sunshine and happy endings in Seattle. Almost 40 percent of the roster has been overhauled by new general manager Jerry Dipoto, and while the names aren't necessarily high-profile, recent history suggests that approach can be overrated.
If Seattle is following the blueprint set in place in Kansas City, the relevant question is, "Why not?"
After falling one win short of a World Series championship in 2014 against Madison Bumgarner and the Giants, the Royals went well beneath the radar with offseason moves. Kansas City scarcely created a ripple in the national media with Kendrys Morales, Alex Rios, Edinson Volquez, Ryan Madson and Chris Young.
When the Royals proceeded to take it the distance, claiming their first Fall Classic in 30 years, the prominent roles played by those understated acquisitions -- and midseason addition Ben Zobrist -- gave GM Dayton Moore the look of a visionary.
It is said that imitation is the most sincere form of flattery, and that nothing succeeds like success. Kansas City's formula -- contact hitters keeping runners in motion; quality defense; solid starting pitching and a first-rate bullpen -- clearly works. The three-run homer is nice, but the Royals and Giants have shown you can win it all with singles and doubles stringing together rallies.
• Mariners expect to have right roster mix in 2016
After going big the previous two winters, with Robinson Cano and Nelson Cruz raising expectations in the Pacific Northwest, the Mariners scuffled through a 76-86 season in 2015, fourth in the intensely competitive American League West.
With Dipoto and new manager Scott Servais at the wheel, the ship appears to have been fortified with improved defense, speed and upgrades in the bullpen and rotation.
"I don't know if you ever check off all the boxes," Dipoto said, "but we came into this offseason with a plan -- and I think we stuck to it."
Nori Aoki and Leonys Martin are quality outfielders capable of transforming a negative into a positive in expansive Safeco Field. Only the Phillies saved fewer runs last season than the Mariners' defense, according to Baseball Reference, and Seattle's outfield was the most inefficient in the game.
Aoki played the corners in the Royals' superlative 2014 outfield, while Martin, in Texas, showed abundant skills.
Over the past three years, only Juan Lagares and Lorenzo Cain have saved more runs in center than Martin's 45, according to the Bill James Handbook. Aoki's incredible catch against the wall, robbing Howie Kendrick of extra bases in Game 1 of the 2014 AL Division Series, might have been the turning point in the Royals' amazing postseason run.
Aoki, a proven leadoff man with a .353 career on-base percentage, drives pitchers crazy fouling off tough pitches and keeping at-bats alive. Nori can run -- 81 steals in four seasons -- and Martin (81 steals the past three seasons) can fly.
The heart of the lineup is in good hands with Cano, Kyle Seager and Cruz. Adding force is Adam Lind, who figures to platoon at first with Jesus Montero. Lind has produced at least 20 homers in five of his nine full seasons.
New catcher Chris Iannetta (.351 career OBP), developing shortstop Ketel Marte (.753 OPS in 219 at-bats) and right fielder Seth Smith (.773 OPS in 2015) could make this the deepest lineup in the AL West.
No starter in the division is superior to Felix Hernandez, who welcomes the return of No. 2 Hisashi Iwakuma after his deal with the Dodgers fell through. Durable lefty Wade Miley arrives from Boston to join Nathan Karns and promising young starters Taijuan Walker and James Paxton in what could be an effective rotation.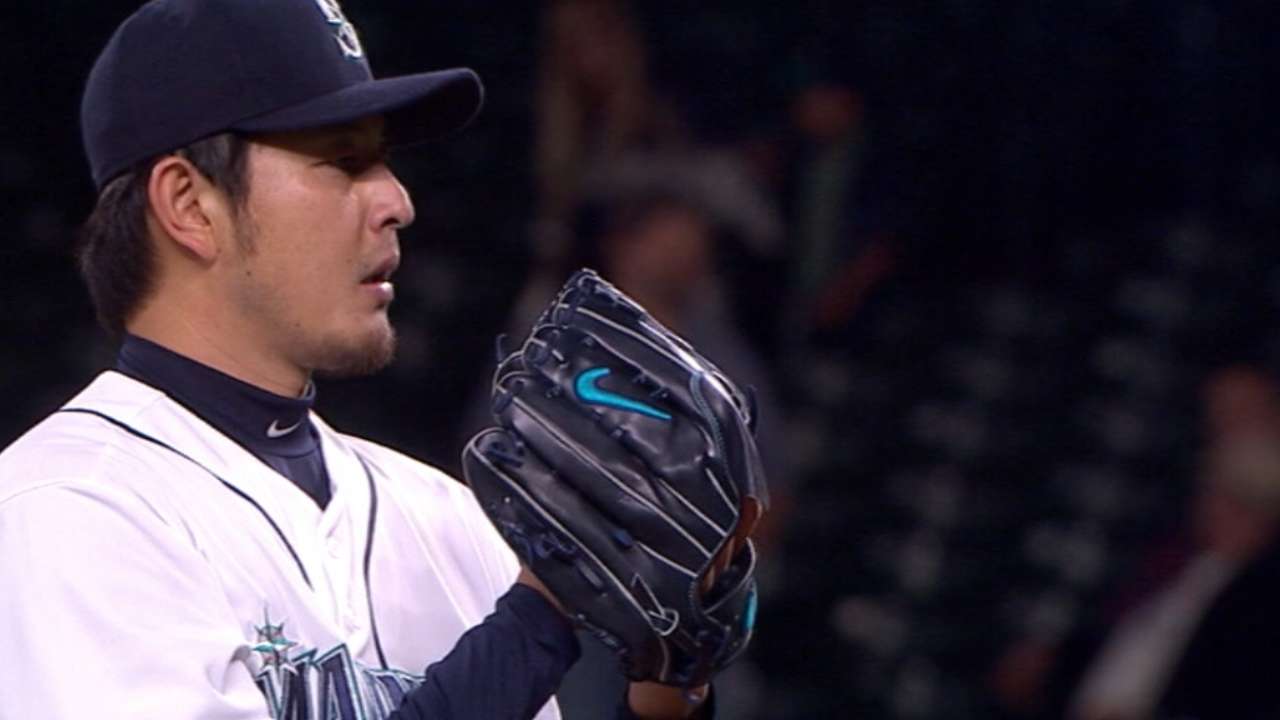 The reconstructed bullpen is anchored by free-agent closer Steve Cishek, replacing unpredictable Fernando Rodney. Cishek experienced a substandard 2015 with his 3.58 ERA, while dividing time between Miami and St. Louis, but this is a guy who converted 73 of 79 save opportunities for the Marlins in '13 and '14.
Few are better in the eighth inning than Joaquin Benoit, a free-agent addition who had a 0.84 WHIP and a 1.96 ERA over the past two seasons for the Padres.
From Oakland comes right-hander Evan Scribner, with Charlie Furbush and versatile Vidal Nuno providing balance from the left side. Furbush stranded all 16 runners he inherited last season and held hitters to a .414 OPS.
The Mariners narrowly missed the postseason in 2014 with 87 wins, edged by the A's and Royals. A return to that level, taking it a notch higher, would make this a summer to remember for famished Mariners fans. Not since '01 has Seattle reached the postseason.
Lyle Spencer is a columnist for MLB.com. This story was not subject to the approval of Major League Baseball or its clubs.