16 things to be excited for in 2016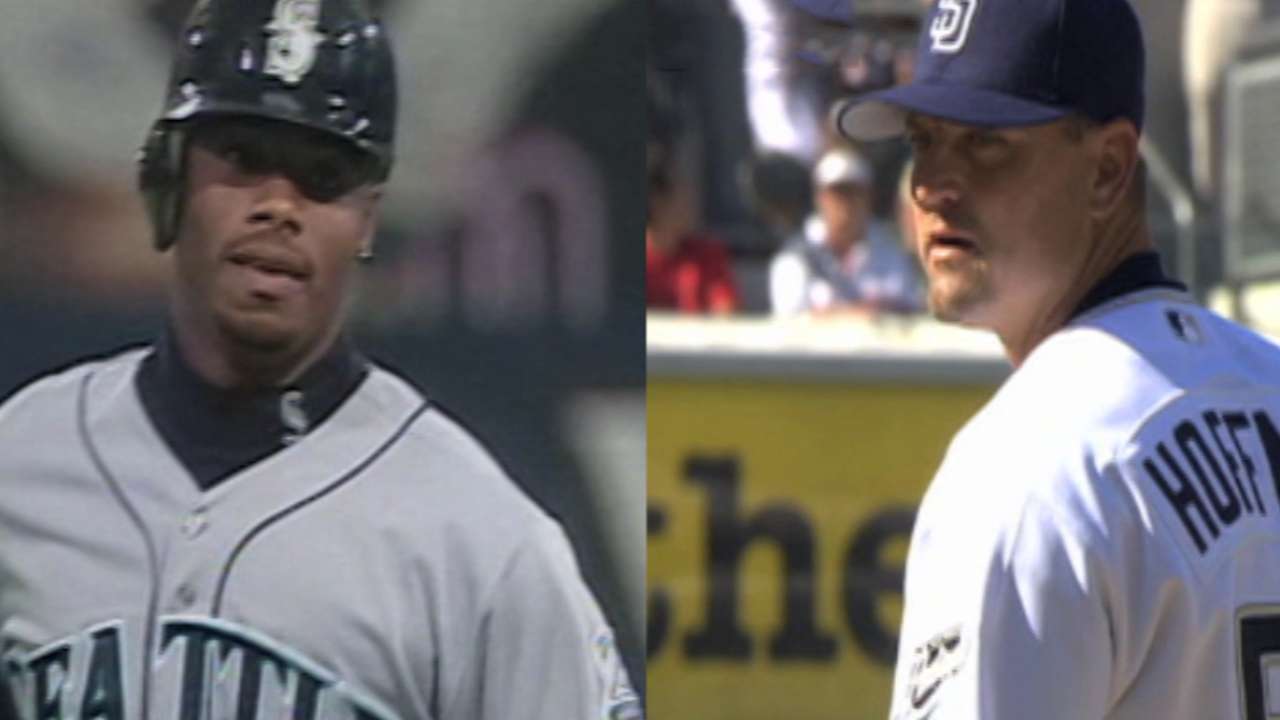 Christmas is behind us, and this week brings about the last few days in what was a great year for the Grand Old Game. But 2015 will soon be past tense. The future arrives in 2016, with rebuilt rosters, front-office and dugout changes and renewed hopes from clubs that hope to put it all together like the World Series champion Royals did.
Here's a look at 16 things to look forward to for the 2016 year in baseball.
1. Hall passes
On Jan. 6, we'll find out the names of the newest members of the National Baseball Hall of Fame. Ken Griffey Jr. might be the only stone-cold lock, but Mike Piazza, Jeff Bagwell, Tim Raines and Trevor Hoffman have a shot, too.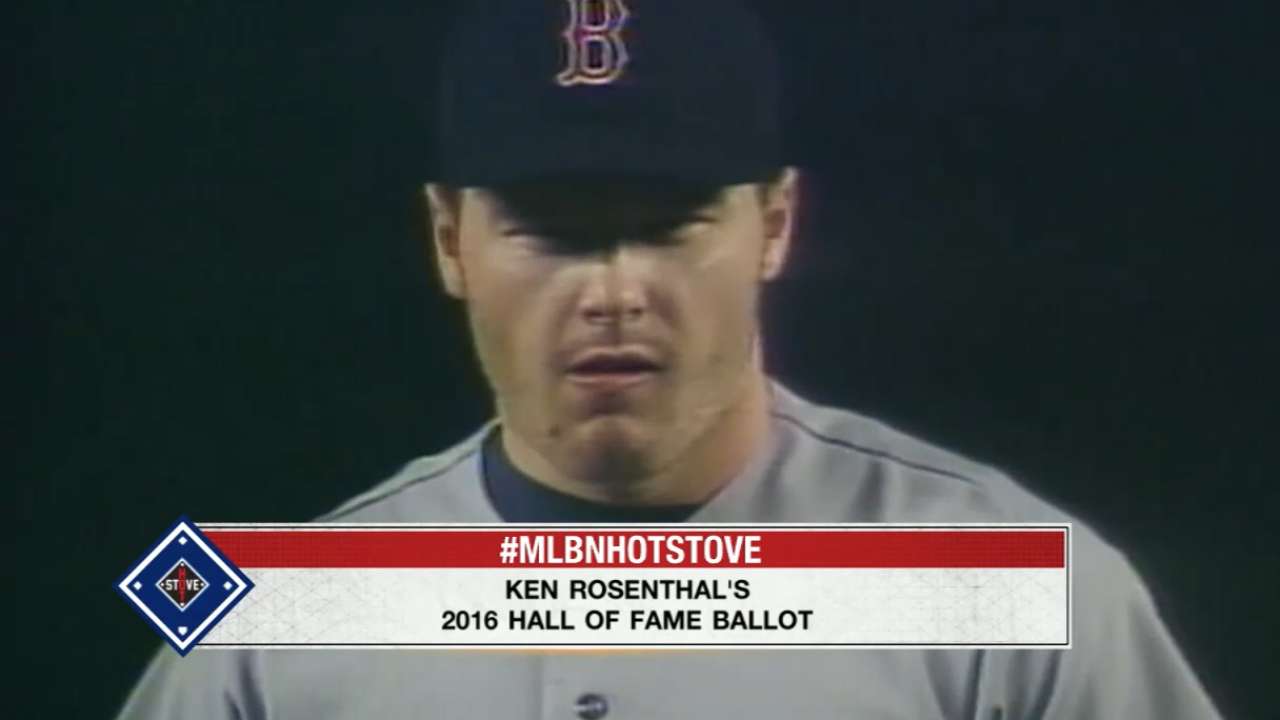 2. It's an even year, San Francisco
The Giants won the World Series in 2010, '12 and '14. Simple math says they're major contenders to pull the trick again, and a revamped rotation with Johnny Cueto and Jeff Samardzija joining Madison Bumgarner and Co. isn't a bad way to go into 2016.
3. The kids are alright
The youth movement in baseball has seemingly never been more prevalent. In 2016, fans and clubs will be treated to the first full Major League seasons of a handful of '15 phenoms: shortstops Carlos Correa (Astros), Francisco Lindor (Indians) and Corey Seager (Dodgers); third baseman Miguel Sano (Twins); Cubs sensations Kris Bryant, Kyle Schwarber and Addison Russell; outfielder Byron Buxton (Twins) and Mets starters Noah Syndergaard and Steven Matz, among others.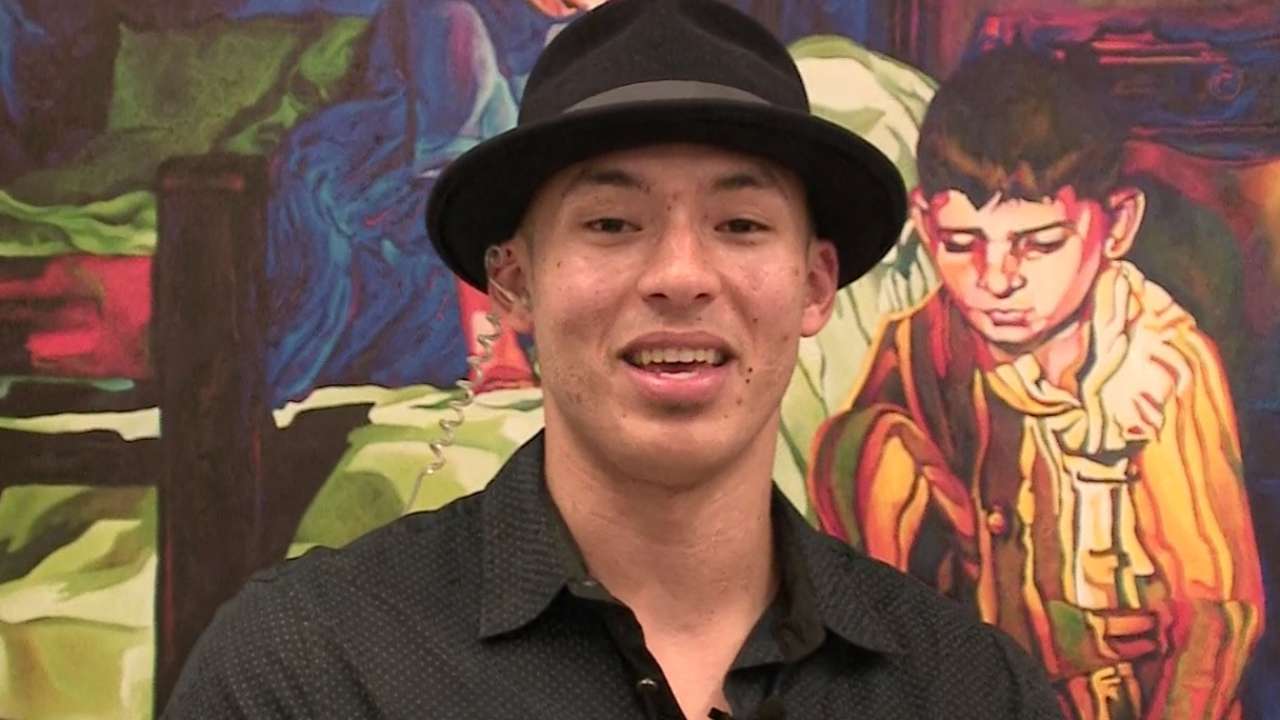 4. Wrigley redux?
The Cubs haven't won the World Series since 1908 and haven't played in it since '45. Maybe that changes this year with a young core that just played in the National League Championship Series and just added Jason Heyward, Ben Zobrist and John Lackey. The North Side of Chicago can't wait for the season to begin.
5. Papi's final ride
Gregarious Boston slugger David Ortiz has already announced that 2016 will be the final season in his stellar career. It figures to be a 162-game celebration of the joy that the decorated, possibly-Cooperstown-bound "Big Papi" has brought to the field and to the Fenway faithful. Red Sox Nation hopes it goes far into Ortiz's favorite month of October.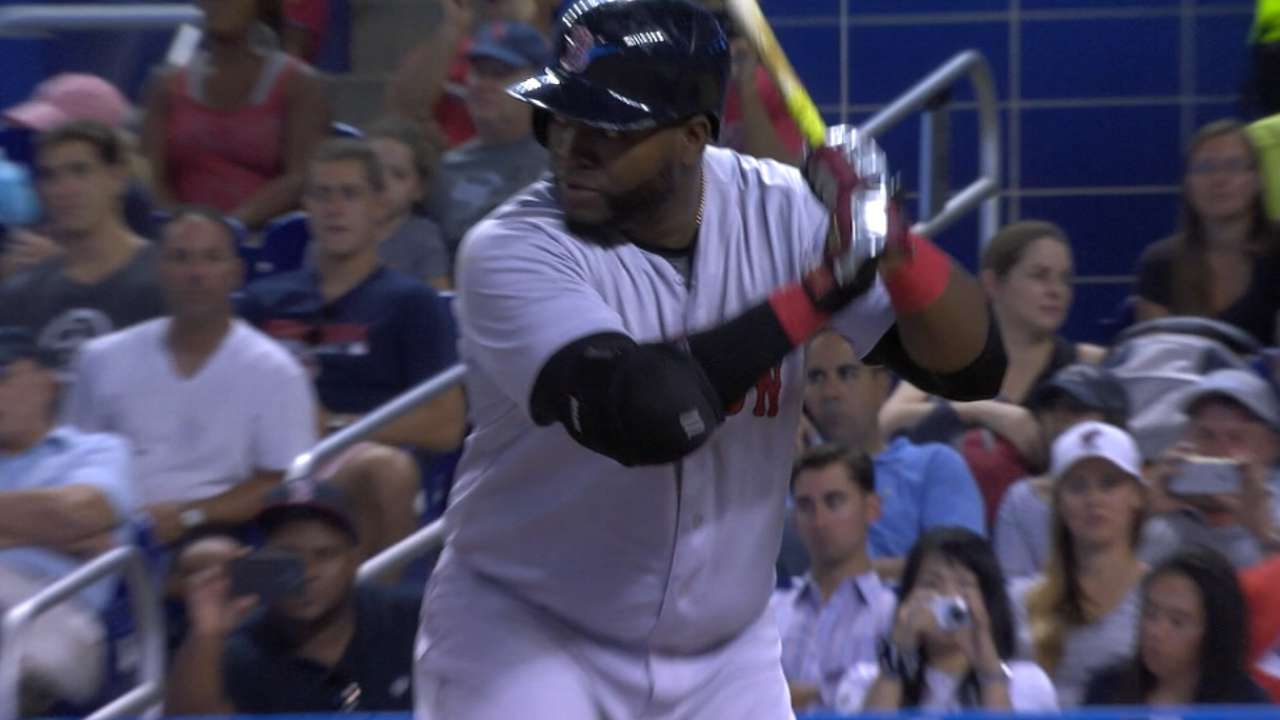 6. Mr. 3,000 in Miami
The great Ichiro Suzuki is maturing into his 40s but has one individual mission left in an incredible Major League career: 3,000 hits. Ichiro, who is now a part-time player, needs a mere 65 hits to reach that milestone, which would be remarkable considering he spent a decade in Japan before he even arrived on the big league scene in Seattle in 2001. It's very possible that it happens in 2016.
7. More Marlins magic?
Speaking of the Marlins, they didn't get as much Giancarlo Stanton as they wanted in 2015 because of a broken bone in the young slugger's left hand, and they didn't get nearly enough of starter Jose Fernandez, who was coming back from Tommy John surgery. If both are on the field and healthy for 162 games with the Marlins for new manager Don Mattingly, it will be an exciting year in Miami on both sides of the ball.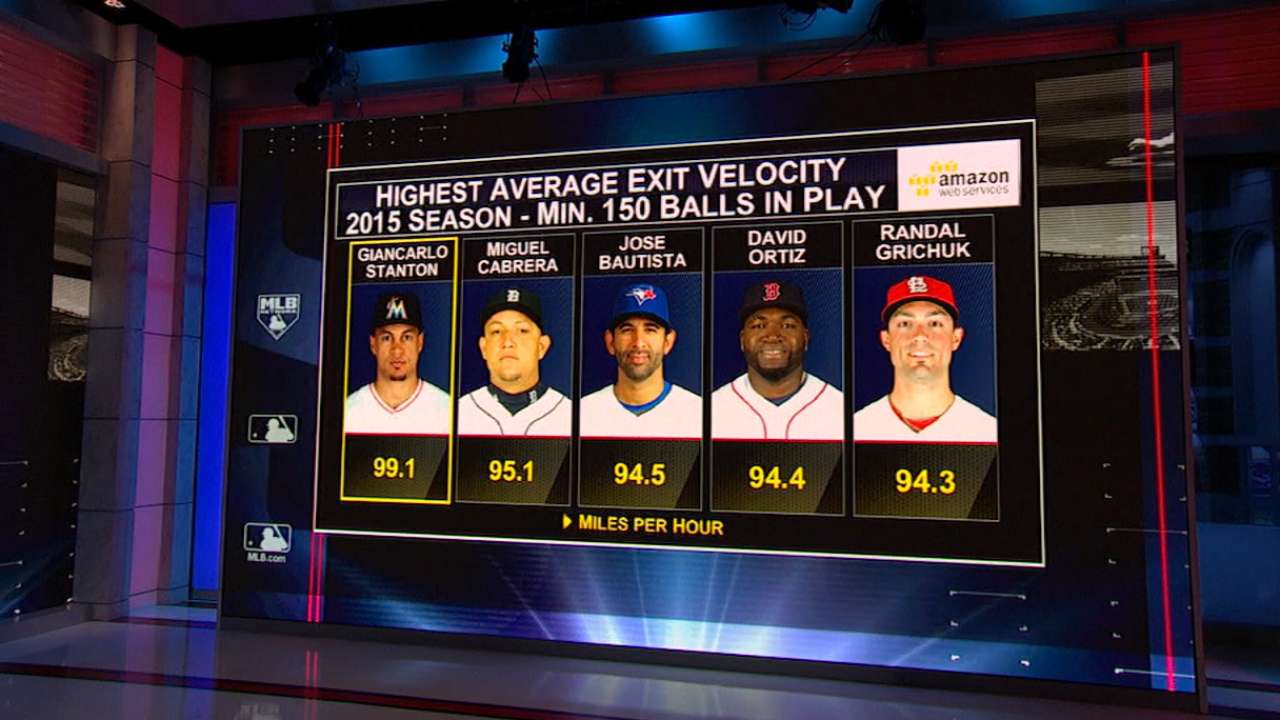 8. Two words: Clayton Kershaw
Yes, the Dodgers lost Zack Greinke to their division-rival D-backs via free agency, but they still have their ace, who's coming off another spectacular season in a career full of them. As long as the big lefty is pitching every fifth day for the team in Chavez Ravine, there's something special to watch.
9. Kenta Maeda
The Japanese right-hander has dominated Nippon Professional Baseball throughout his 20s, but he's been posted and could sign with a Major League team soon. Given the recent performances of Yu Darvish and Masahiro Tanaka, Maeda could go a long way toward improving a team's rotation in 2016.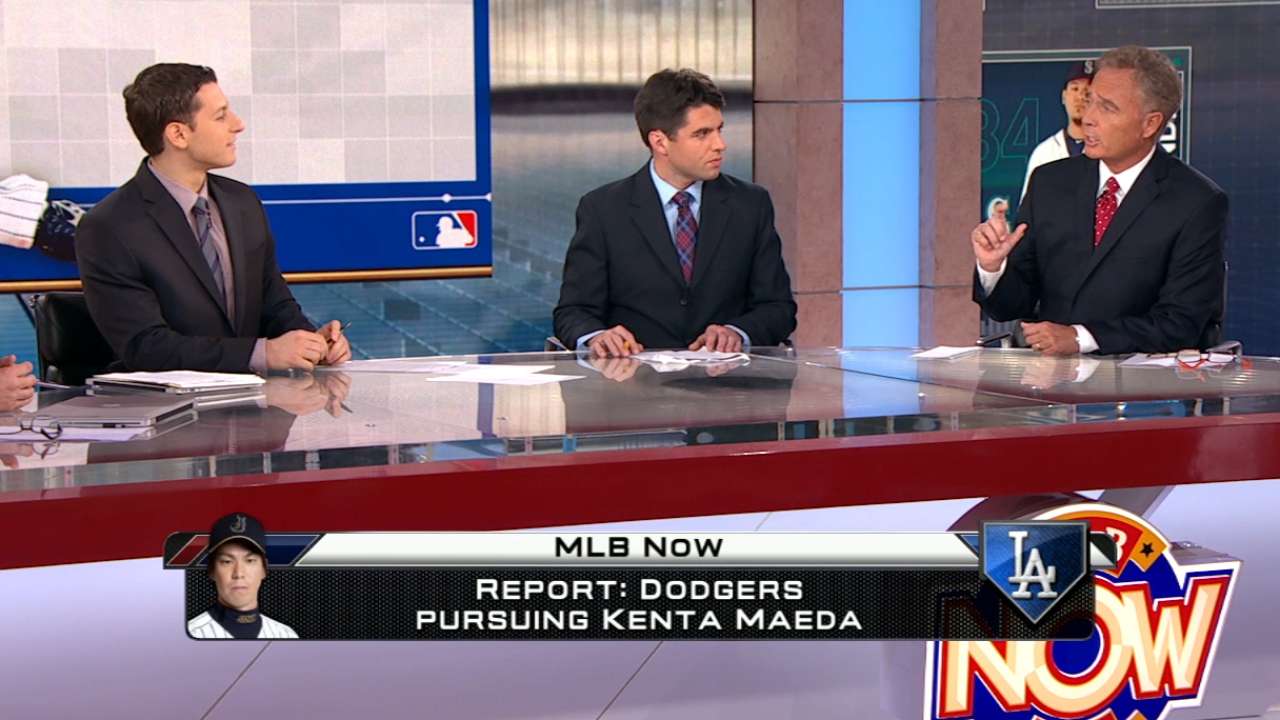 10. More history for A-Rod
Yankees slugger Alex Rodriguez had a bounce-back year in 2015 and is in good shape to accomplish more milestones. He needs 13 home runs for 700 in his career, which means he needs 27 to tie Babe Ruth at 714.
11. The dynamic duo
Reigning NL MVP Award winner Bryce Harper and reigning AL MVP Award runner-up Mike Trout are still very young and still among the game's very best in history at their ages. They'll enter another year of their astonishing prime in 2016, and they hope to raise the fortunes of their teams, the Nationals and Angels. Neither club made the postseason in 2015, but both have talented rosters that are close to getting back to October.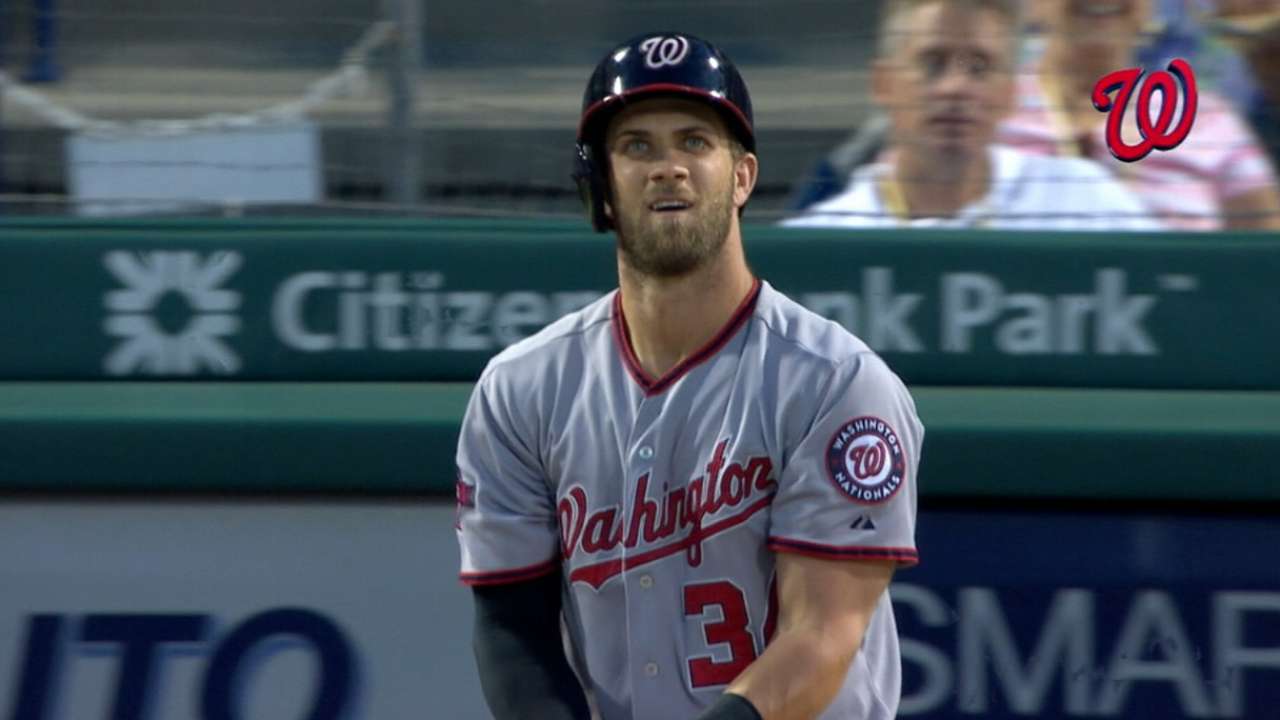 12. Aces on the mend
Darvish should be back on the mound for the Rangers in May after Tommy John surgery knocked him out of 2015. Adam Wainwright hopes to reclaim his 30-plus starts as the ace of the Cardinals' staff after bowing out early in '15 because of a torn left Achilles and only resurfacing in time to pitch some relief innings late in the season.
13. Revamped Red Sox
The Red Sox started to hit the ball toward the end of a disappointing 2015 season, and now they've added ace David Price to a starting rotation that needed help. With young bats such as Mookie Betts, Rusney Castillo, Xander Bogaerts and Blake Swihart, the immediate future is looking bright for John Farrell and his team.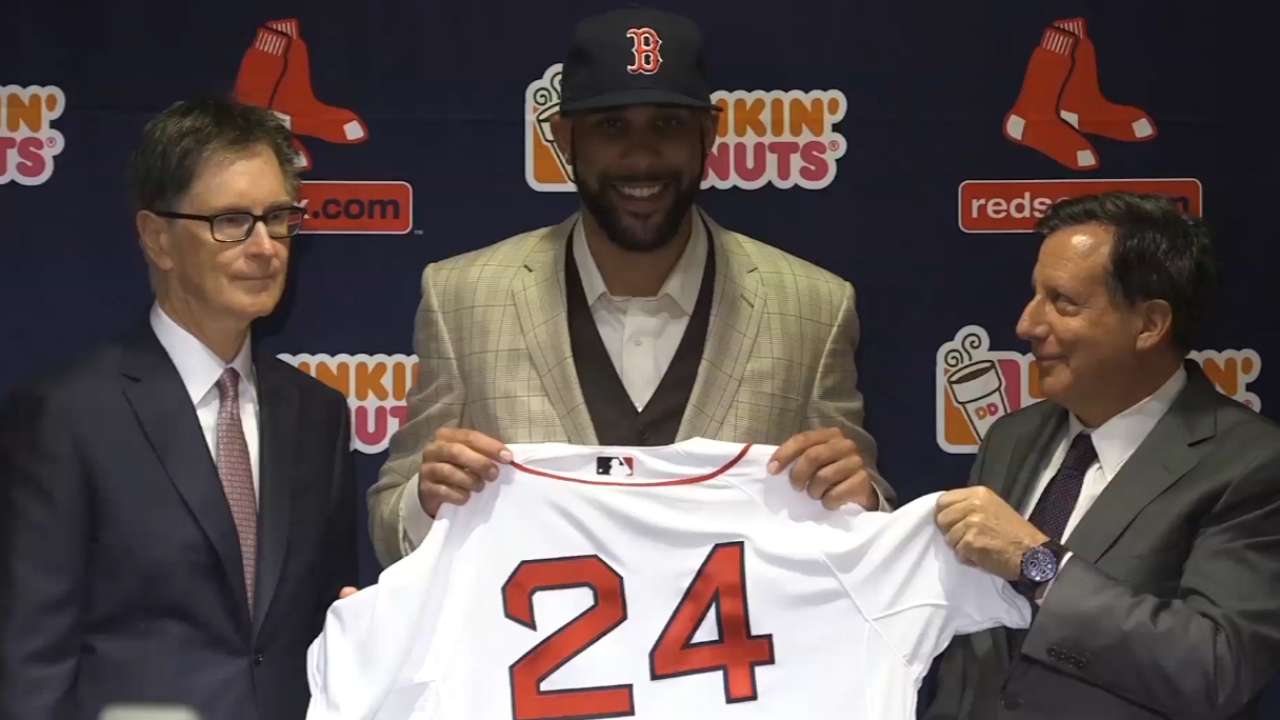 14. Round number for K-Rod
The Tigers traded for Francisco Rodriguez to be their closer, and they might get some history as a deal throw-in. Rodriguez needs 14 saves to reach the rare 400 mark. If he notches a mere five saves to get to 391 for his career, he'll pass Hall of Famer Dennis Eckersley (390) to move into sixth place on the all-time MLB list.
15. The Citi rotation never sleeps
The four young Mets pitching studs we just saw in the World Series -- Matt Harvey, Jacob deGrom, Syndergaard and Matz -- should be joined by Zack Wheeler, who's expected to be back from Tommy John surgery this coming summer. That means New York should have one of the hardest-throwing and most intimidating five-man staffs that the game has seen in quite some time.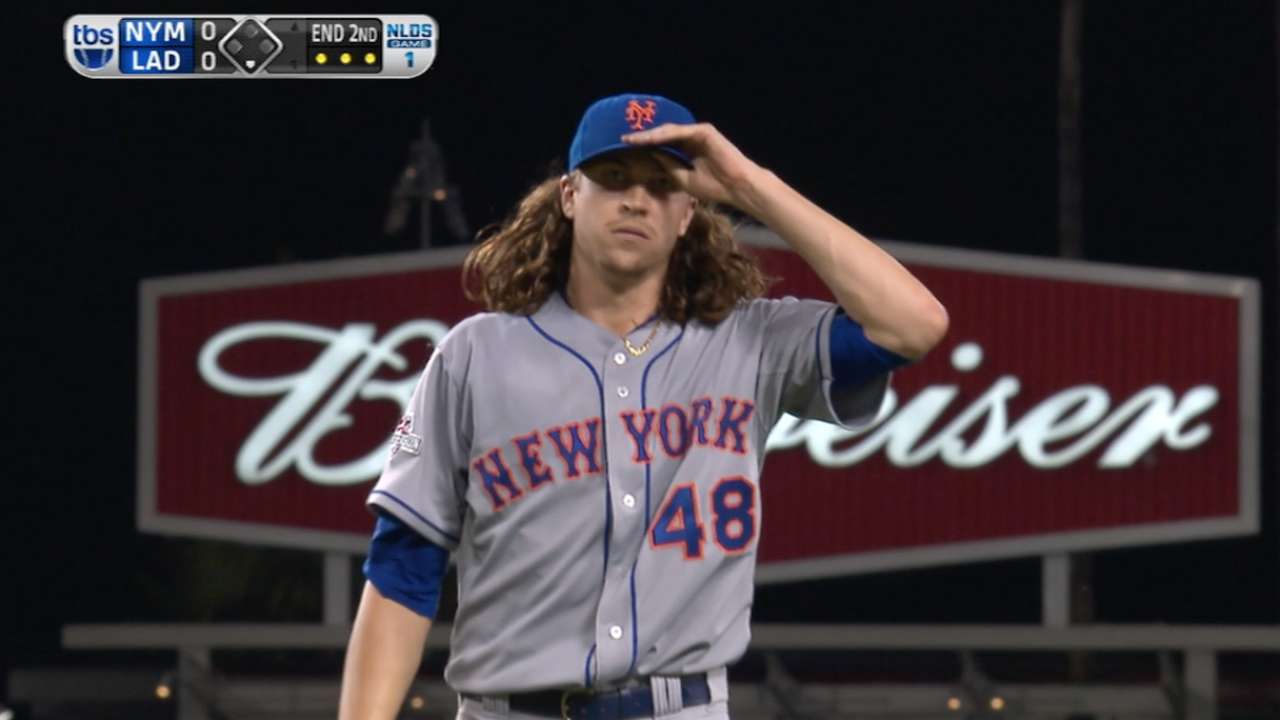 16. Return of the champs
But the Mets lost the World Series in five games to the Royals, and Kansas City will be back with most of the same core of players that helped it to the seventh game of the Fall Classic in 2014 and the stirring title a year later. Kansas City has some holes to fill with the loss of Zobrist and the possible looming departure of free-agent outfielder Alex Gordon, but if there's one thing we know about the Royals, they can't be counted out.
Doug Miller is a reporter for MLB.com. Follow him on Twitter @DougMillerMLB. This story was not subject to the approval of Major League Baseball or its clubs.