Rumor roundup: Cuba's Sierra enters market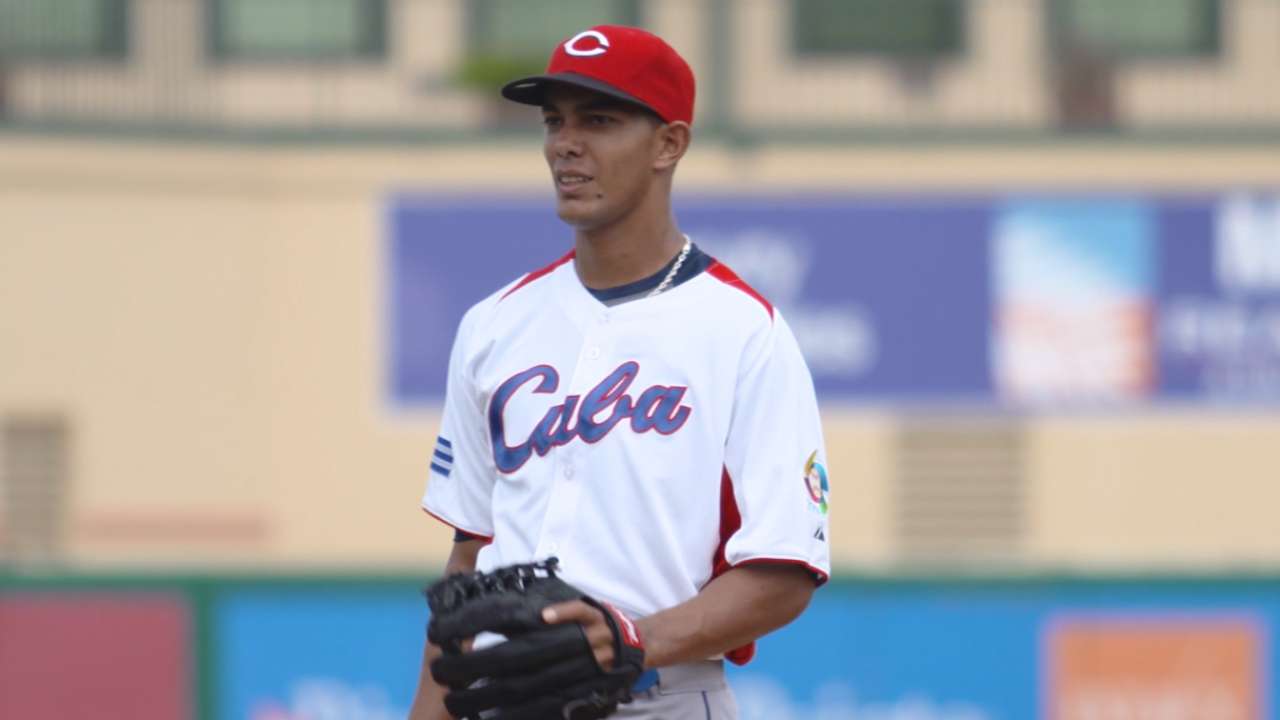 Here's a look at the rest of Monday's Hot Stove developments from around the big leagues:
Cuban hurler Sierra enters free agency
Cuban right-hander Yaisel Sierra is joining the free-agent pitching pool, according to MLB.com's Jesse Sanchez. The 24-year-old is not subject international-signing guidelines because of his age and experience, and he is now free to sign with any Major League club.
Many expect Sierra to have an impact in the Majors next season. His contract could be in line with the seven-year, $27 million deal Cuban pitcher Raisel Iglesias received from the Reds in 2014.
Sierra has played professionally for five seasons in Cuba's Serie Nacional, compiling a 16-21 record and a 4.23 ERA through 131 games (25 starts).
A's sign Alvarez
The A's agreed to a one-year contract with free-agent right-hander Henderson Alvarez, the team announced Monday. Terms of the deal have not been disclosed, but CBS Sports reported the contract is valued at $4.25 million plus incentives.
Alvarez, 25, is unlikely to be ready for the start of the 2016 season after undergoing shoulder surgery in August. The righty made just four starts last season, going 0-4 with a 6.45 ERA. He's just one season removed from making the All-Star Game, however.
To clear room on the 40-man roster, the A's designated right-hander Arnold Leon for assignment. Leon made his MLB debut last season and went 0-2 with a 4.39 ERA through 19 games.
Chad Thornburg is a reporter for MLB.com. This story was not subject to the approval of Major League Baseball or its clubs.