MLB.com Columnist
Jim Callis
Reds nab 4 prospects from Yanks for Chapman
Cincinnati acquires two of New York's top 10 prospects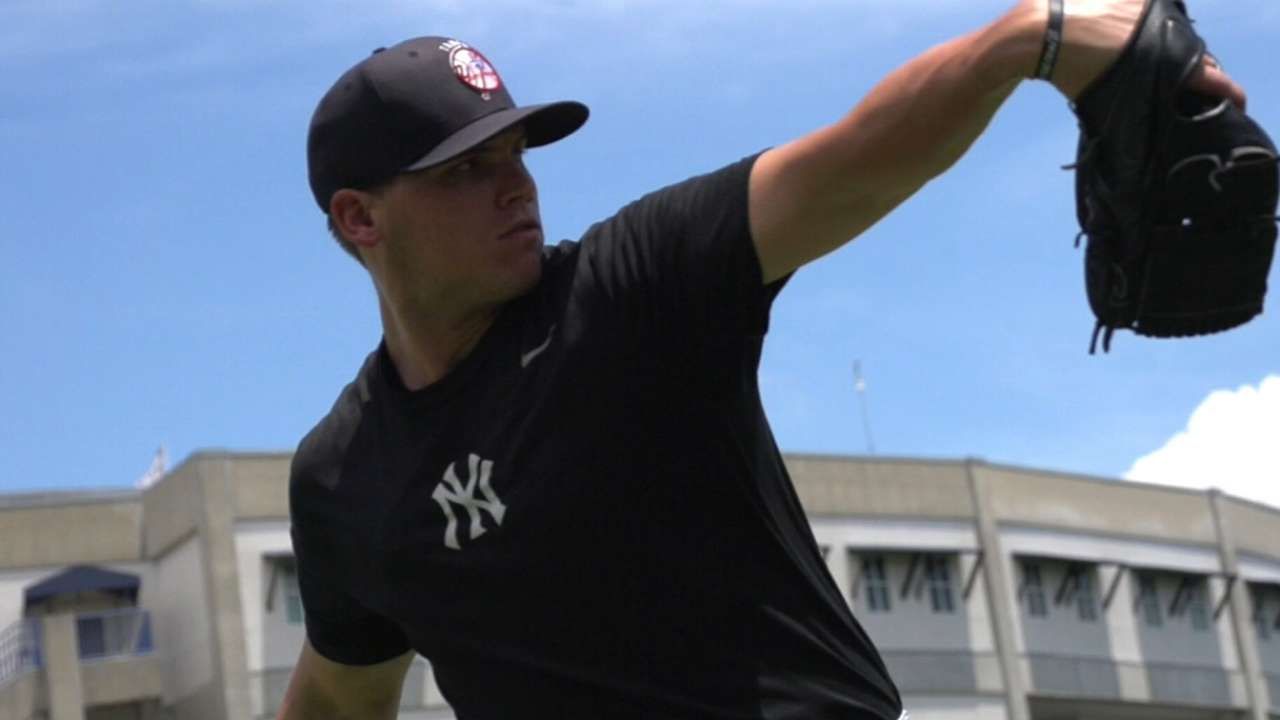 The Yankees have assembled perhaps the most overpowering trio of relievers in baseball history, acquiring Aroldis Chapman from the Reds on Thursday in exchange for four prospects: right-handers Rookie Davis and Caleb Cotham, third baseman Eric Jagielo and second baseman Tony Renda.
The 27-year-old Chapman joins Dellin Betances and Andrew Miller in New York's bullpen, giving the Yankees all three big league relievers who struck out 100 batters in 2015. Chapman went 4-4 with a 1.63 ERA and 33 saves for Cincinnati last year, leading big league relievers with 15.7 strikeouts per nine innings and ranking second to Betances with 116 whiffs. Chapman threw the 62 fastest pitches in the Majors in 2015, with a high of 103.9 mph, and has the highest recorded velocity in Major League history (105.1 mph in 2010).
There were reports during the Winter Meetings the Chapman was headed to the Dodgers, but that deal was scuttled once details surfaced of an alleged domestic-violence incident. It remains unclear if Chapman will face discipline from Major League Baseball; he will become a free agent after the 2016 season. As a result, Chapman commanded less value in a trade than the Padres got from the Red Sox in November for Craig Kimbrel (who remains under team control through 2018).
The Reds have committed fully to rebuilding mode after finishing with baseball's second-worst record (64-98) in 2015. They traded Johnny Cueto, Mike Leake and Marlon Byrd during the regular season, dispatched Todd Frazier earlier this month and would have sent Brandon Phillips to the Nationals two weeks ago if he hadn't vetoed the move.
The key prospects in this trade for Cincinnati are Davis and Jagielo.
Davis, 22, was the Yankees' best upper-level pitching prospect and is a potential mid-rotation starter. Signed for $550,000 as a 14th-round pick out of Dixon High School in Holly Ridge, N.C. in 2011, he does a nice job of controlling three pitches with good movement: a 92-97-mph fastball with cutting action, a hard curveball and a fading changeup. He went 8-7 with a 3.86 ERA and a 129/26 K/BB ratio in 130 2/3 innings between Class A Advanced Tampa and Double-A Trenton this year.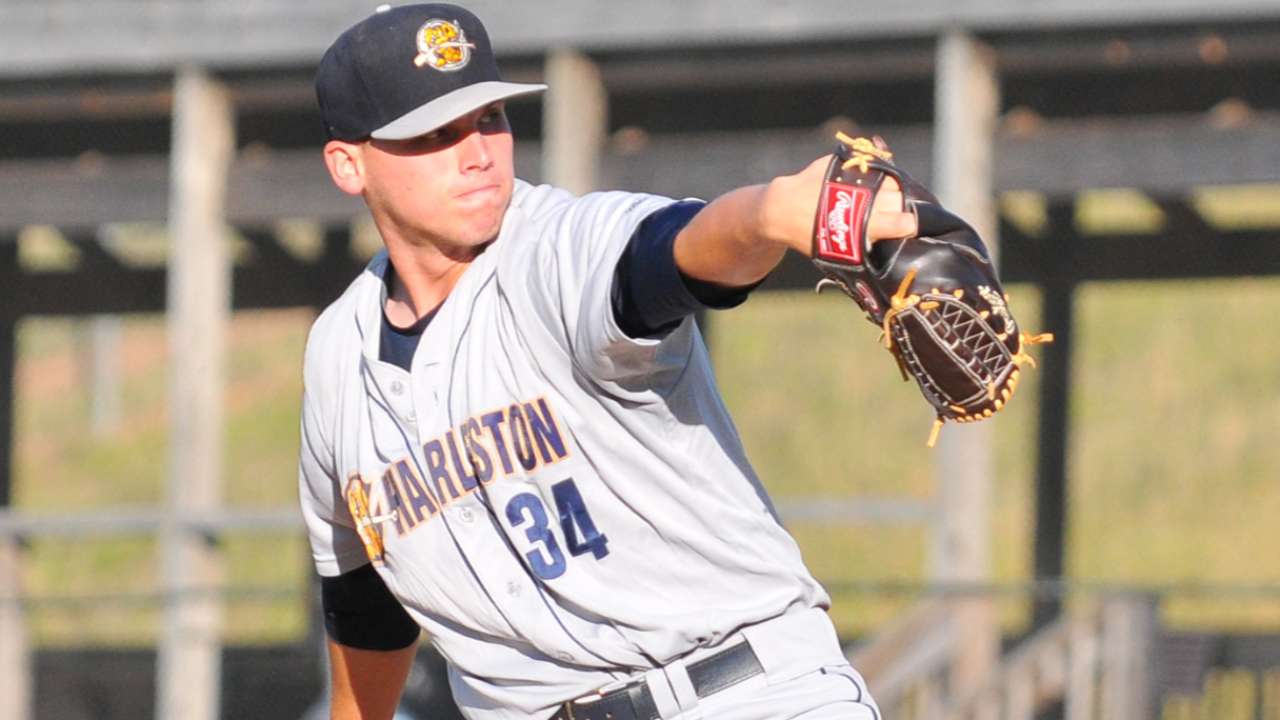 Jagielo, 23, was the first of three New York first-round picks in 2013, going No. 26 overall out of Notre Dame. He offers legitimate power to all fields, solid on-base skills and a strong arm, though many scouts question whether he has the quickness and athleticism to stay at third base. He played in just 58 games in 2015 because of midseason surgery to clean up his left knee, hitting .284/.347/.495 with nine homers in Double-A.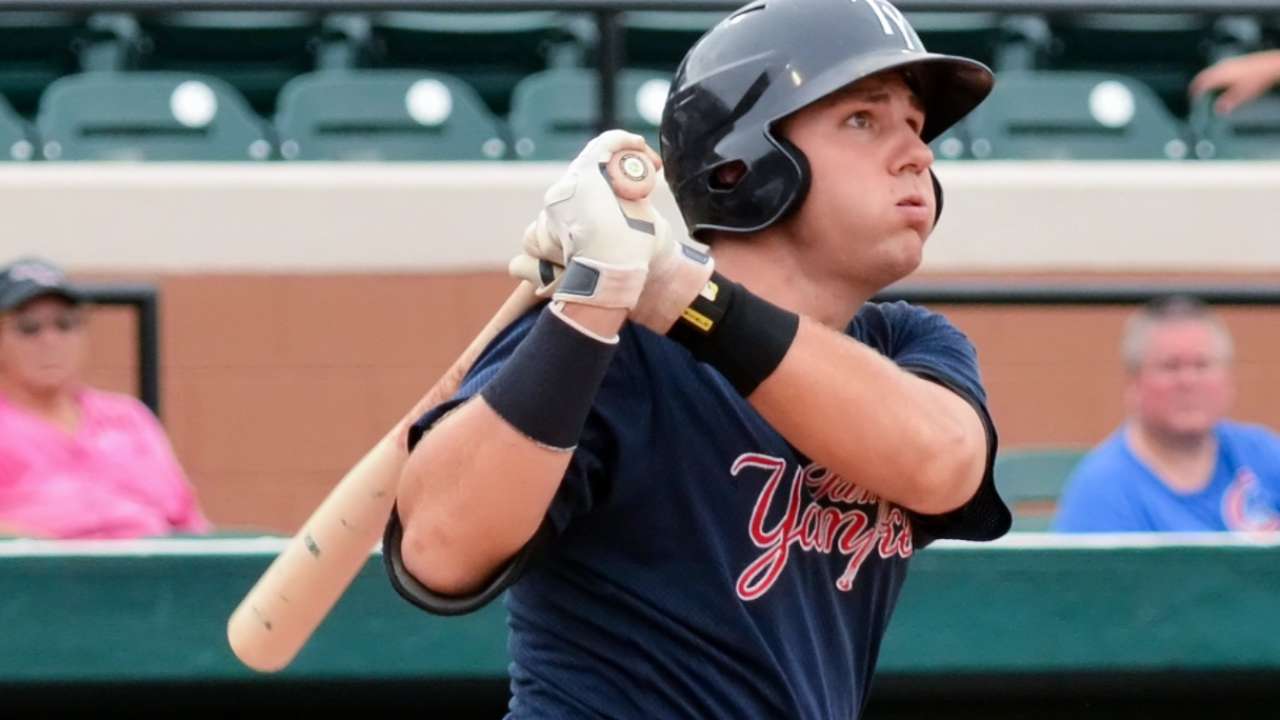 Cotham and Renda are complementary pieces. Cotham, 28, is a middle reliever who relies on a low-90s sinker and an upper-80s cutter. Renda, 24, was acquired from the Nationals in July for David Carpenter. He's a contact hitter who controls the strike zone well but doesn't stand out in any other way and is limited defensively to second base.
Davis could crack the Reds' rotation in 2017 and Jagielo might be the club's long-term successor to Frazier. Cotham, who made his big league debut with the Yankees in July, likely will surface with Cincinnati first but has a limited ceiling. Renda appears buried in an organization that already has two quality second-base prospects in Jose Peraza (acquired in the Frazier deal) and Alex Blandino (a 2014 first-round pick).
While they Reds theoretically could have gotten more had they traded Chapman during the season, it did make sense to get what it could for him now before a suspension lowered his value further. The Yankees added an elite reliever without giving up an elite prospect, and they obviously have the financial wherewithal to sign Chapman to a long-term contract if they so choose.
Jim Callis is a reporter for MLB.com. Follow @jimcallisMLB on Twitter. This story was not subject to the approval of Major League Baseball or its clubs.