Inbox: How do Bourn, Swish factor into Braves' plans?
Beat reporter Mark Bowman answers Atlanta fans' questions
With Hector Olivera, Ender Inciarte and Nick Markakis rounding out the Braves' 2016 starting outfield, what exactly will the roles of Michael Bourn and Nick Swisher be in 2016?
-- Connor K., Decatur, Ga.
Though Swisher and Bourn are positioned to serve as backup options for the projected starting outfielders (Olivera, Inciarte and Markakis), the Braves are trying to trade at least one of them with the understanding the team would have to eat a significant portion of the salary.
• Submit a question to the Braves Inbox
Bourn's value to Atlanta is decreased by the fact that the Braves now have a left-handed-hitting center fielder in Inciarte and a right-handed backup option with Emilio Bonifacio. With this in mind, it might make more sense to keep Swisher, who can play either corner outfield spot and occasionally first base.
But there are definite concerns about how much value Swisher might provide with his surgically repaired knees. Swisher hit .195 with four homers and a .688 OPS over the 149 plate appearances he compiled after joining the Braves in August. And as he batted .121 with a .504 OPS over his final 74 plate appearances, he provided more reason to be concerned about how he might fare over an entire season.
• Hot Stove Tracker: Free agents and trades
Swisher is owed $15 million this year, and Bourn will draw a salary of $14 million. There is a chance that the Braves could end up carrying both of these veterans, who they received via the contract swap that sent Chris Johnson to Cleveland in August. But it is clear they would like to trade at least one of them before the start of the season.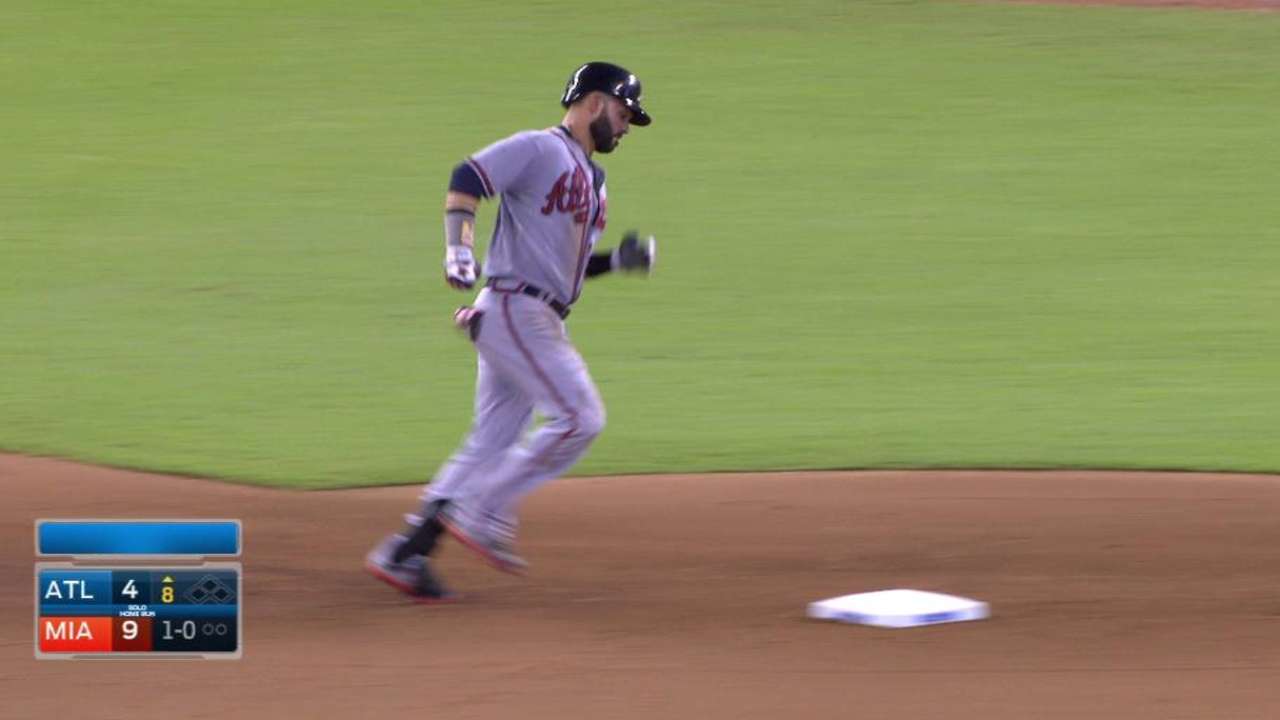 Will Olivera bat cleanup this year?
-- H. Manuel, Eagle Pass, Texas
As the roster stands, it looks like the first three hitters in the Braves' lineup will be Inciarte (lefty hitter), Erick Aybar (switch-hitter) and Freddie Freeman (lefty). As a right-handed-hitter, Olivera certainly becomes a likely option to fill the cleanup spot.
But I think we should temper expectations of Olivera suddenly becoming a legit power threat who might hit 25-30 homers per season. We certainly didn't see anything that came close to resembling that potential in September.
In fact, I think it's best to stick with the more realistic evaluation hitting coach Kevin Seitzer provided about a month ago, when he said, "[Olivera is] a gap-to-gap guy. I see him hitting 15-20 home runs. If he can hit more than that, then great."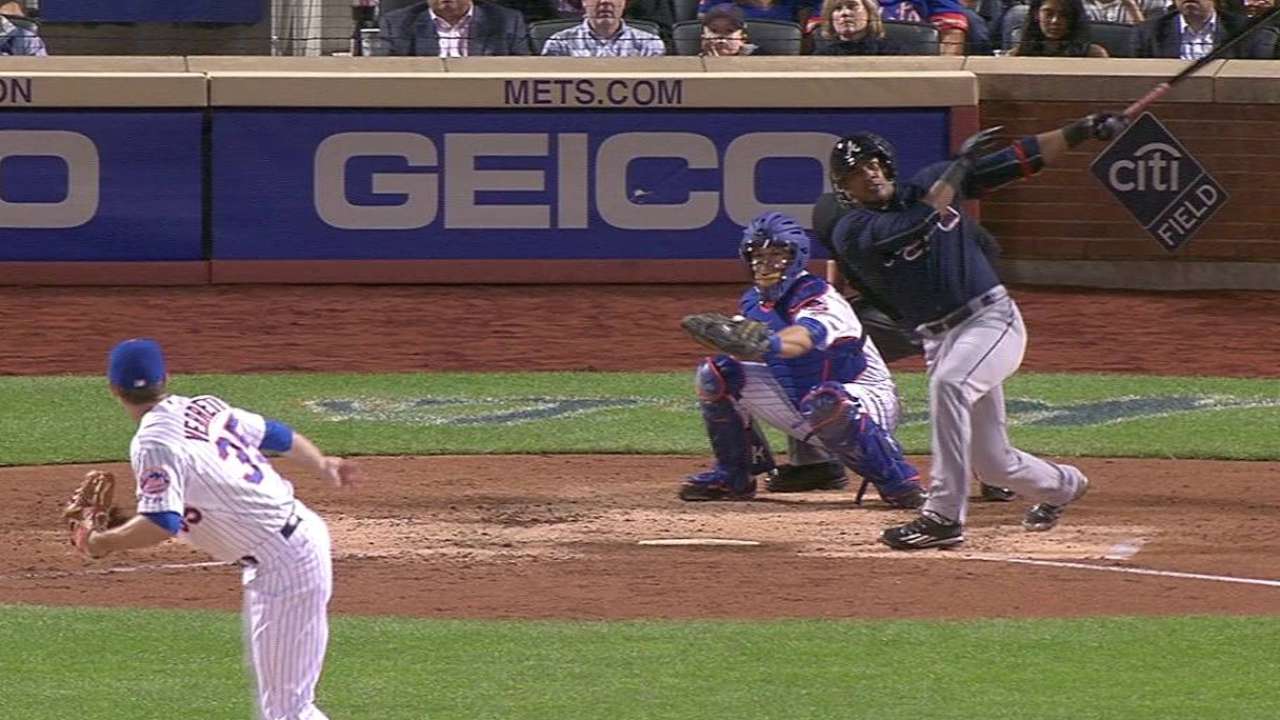 With all the impressive arms the Braves have collected, which ones do you see as truly being front-line starters?
-- Kyle K., Ocean Springs, Miss.
I know I'll be in the minority with this assessment, but I have not completely given up on the possibility that Mike Foltynewicz will eventually harness both his breaking ball and his high-octane heater. It's easy to simply assume he's destined to be a late-innings reliever. But for now, I'd give him one more shot to show whether he could eventually elevate to front-line status.
With regard to a front-line starter, we are simply talking about the guys who could one day be a legit No. 1 or 2 in the rotation. Sean Newcomb, Touki Toussaint and Lucas Sims best fit that description. Yeah, I excluded two prime candidates in Kolby Allard and Max Fried. But I'd like to see a little more from both of them before making such a projection.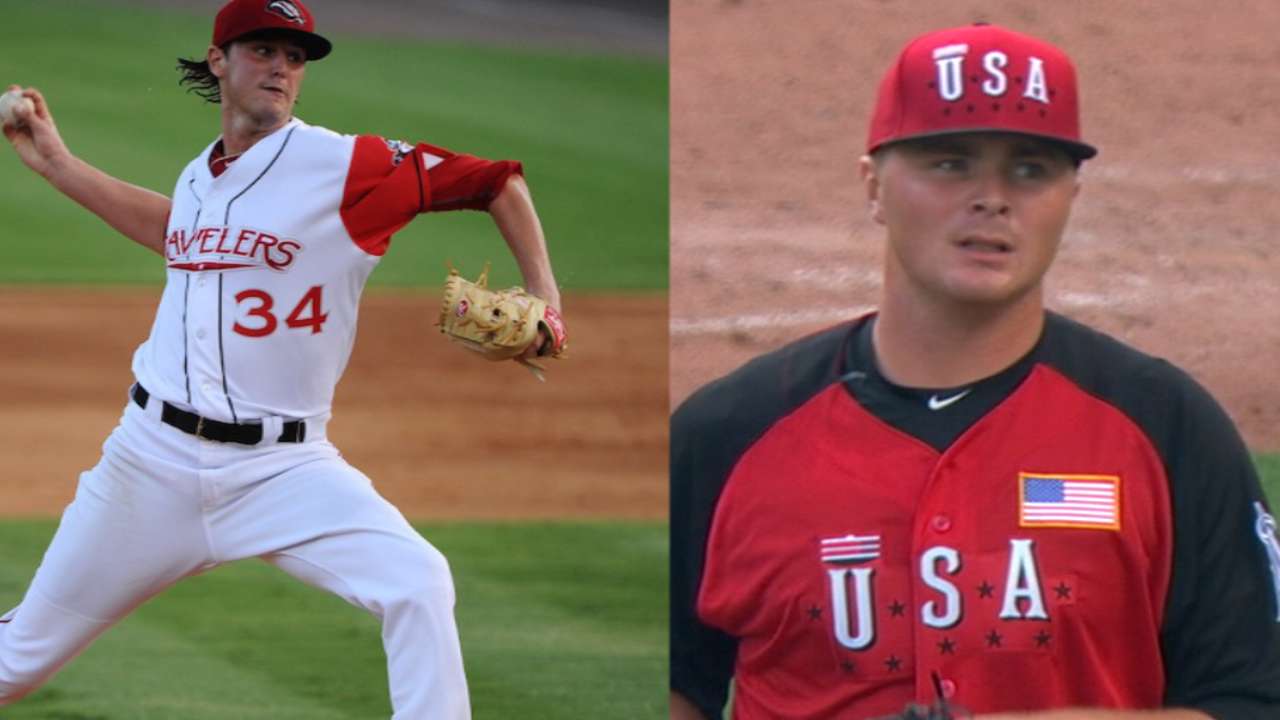 Do you believe in team chemistry? How can a team which turns over almost its entire roster rebuild team chemistry?
-- Phil B., Ashland, Ore.
First and foremost, I believe in talent. You don't simply become a playoff team by filling a roster with high-character leaders like Martin Prado. At the same time, when those kind of guys are not around, you get an even greater appreciation for the value they brought both on the field and in the clubhouse.
There's no doubt that winning also influences chemistry. The Braves club that won the 2013 National League East crown possessed a roster that looked a lot like the 2014 team that never found a groove after getting off to a hot start. The latter team missed the influence of guys like Tim Hudson and Brian McCann. I wouldn't say that the '13 squad had better chemistry than any of Atlanta's four previous clubs. In fact, the displeasure expressed during the weeks following that division-winning season provided the first sign that former general manager Frank Wren's days with the Braves might be numbered.
Over the past year, the Braves have attempted to gather as much young, controllable talent as they can via trades, Draft picks and international signings. Recognizing the need to mesh these personalities that could soon reach the Majors together, the club brought many of its top prospects to Atlanta a few weeks ago to start building bonds that could produce future dividends.
Mark Bowman is a reporter for MLB.com. This story was not subject to the approval of Major League Baseball or its clubs.