Inbox: Any chance A's trade Gray?
Beat reporter Jane Lee fields fans' questions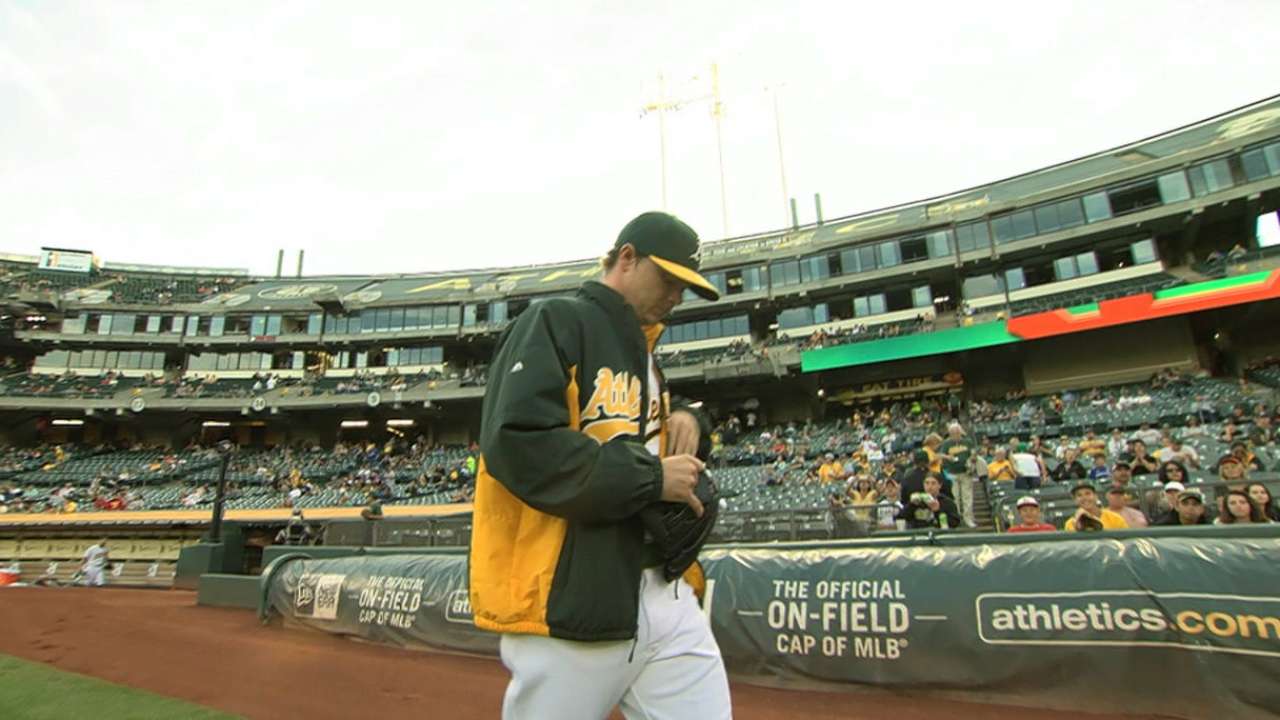 With the number of teams looking to add pitching and the package of players the Braves received in the Shelby Miller trade, do you think Billy Beane is tempted to see what he can get for Sonny Gray?
-- Bob B., Akron, Ohio
I do, particularly since pitching-hungry clubs know there will be slim pickings on the free-agent starting-pitching market next winter. Still, Beane and Co. would have to be absolutely blown away by a package when even entertaining the thought of parting with their ace, as Gray is one of the best in his class and is still just 26 years old. The A's are also pleased with their progress this offseason, which would all go for naught if they were to trade Gray for a boatload of prospects. We've also come to expect the unexpected, though, so even if Gray stays on board through the offseason, keep an eye on this same topic to surface around the Trade Deadline if the A's are out of contention.
• Submit a question to the A's Inbox
Do you have any health updates on some of the players who were injured or limped to the finish line last year? Is Jesse Hahn expected to be healthy for Spring Training? Is there any concern about the depth at catcher? How is Gray's hip soreness?
-- Boris G., Alameda, Calif.
Hahn completed his rehab and is expected to enter camp on the same page as every other healthy starting pitcher. Josh Phegley and Stephen Vogt are also anticipated to come in with full health, though it wouldn't surprise me if the A's bolstered their catching depth with a Minor League addition in advance of Spring Training. As for Gray, the hip is no longer an issue.
What is A.J. Griffin's status at the moment? Does he figure in the A's future plans?
-- John C., Novato, Calif.
Griffin, who had a couple of frustrating seasons of rehab, was released by the A's and recently signed a Minor League deal with the Rangers that includes an invitation to big league camp.
Who would be your guess for a surprising All-Star from the A's roster next year?
-- Brett D., San Jose, Calif.
Kendall Graveman is my early pick.
Jane Lee is a reporter for MLB.com. This story was not subject to the approval of Major League Baseball or its clubs.