Forecasting the 2016 Hall of Fame announcement
Griffey a lock; Piazza, Bagwell and Raines looking for a boost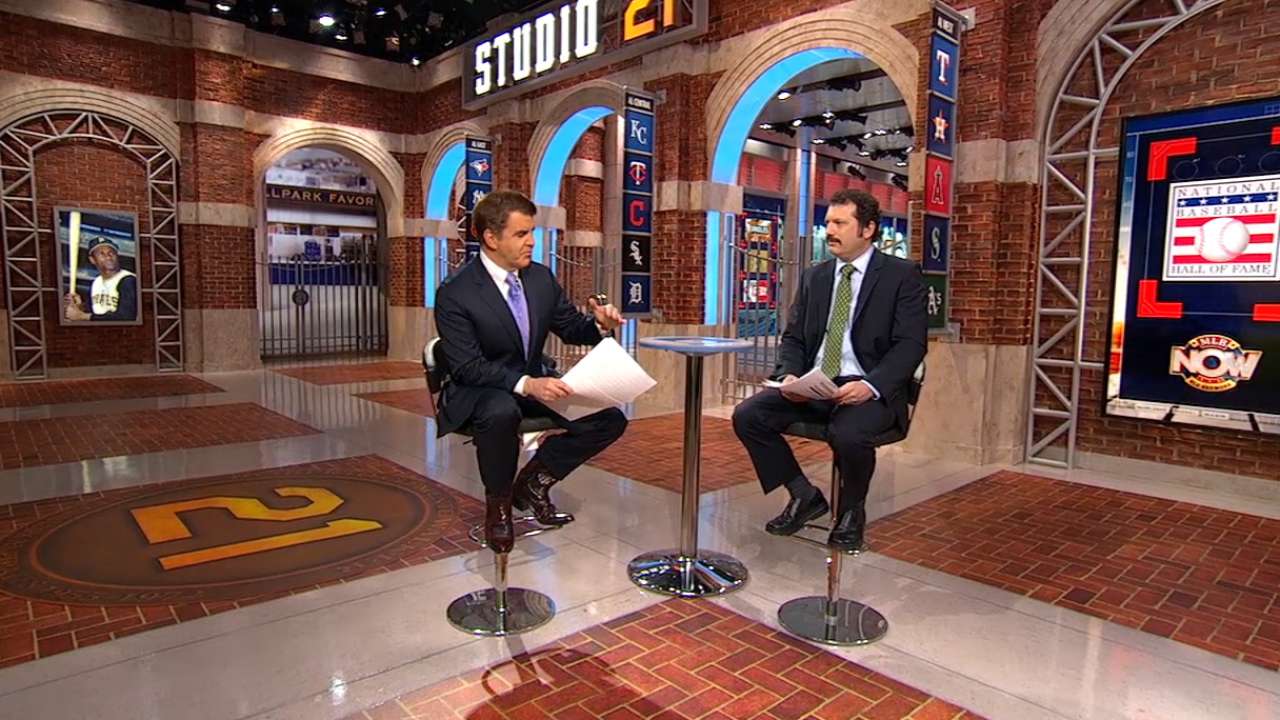 Christmas has passed, and that means it's time for the baseball world to turn its attention to the upcoming Hall of Fame announcement.
Results of the Baseball Writers' Association of America vote will be revealed on MLB Network on Jan. 6, with a news conference involving any electees to be held the following day.
Over the past two years, we've seen a total of seven players elected for enshrinement by the BBWAA -- the most in a two-year span in 60 years.
• The 10 biggest questions on the 2016 Hall of Fame ballot
This year offers some intriguing candidates as well -- although it's unlikely we'll see a class as big as last year's group of four. The process for election is simple: If a candidate is voted for on 75 percent of ballots submitted, he earns induction into the Hall of Fame in Cooperstown, N.Y. No ballot can contain more than 10 total votes.
Here's a breakdown of this year's candidates and where they fall, based on voting trends from the past and the present:
Lock for the Hall: Ken Griffey Jr. (1st year on ballot)
The only question surronding Griffey remains just how high he can climb in the voting. And while it's hard to imagine anyone disagreeing with his status as a Hall of Famer, we've learned that it's near impossible to come close to being unanimous. Still, of the 100 or so ballots that have been made public, none have omitted Griffey.
Tom Seaver holds the all-time record, having received 98.84 percent in 1992. It'll be interesting to see whether Griffey comes close to that mark.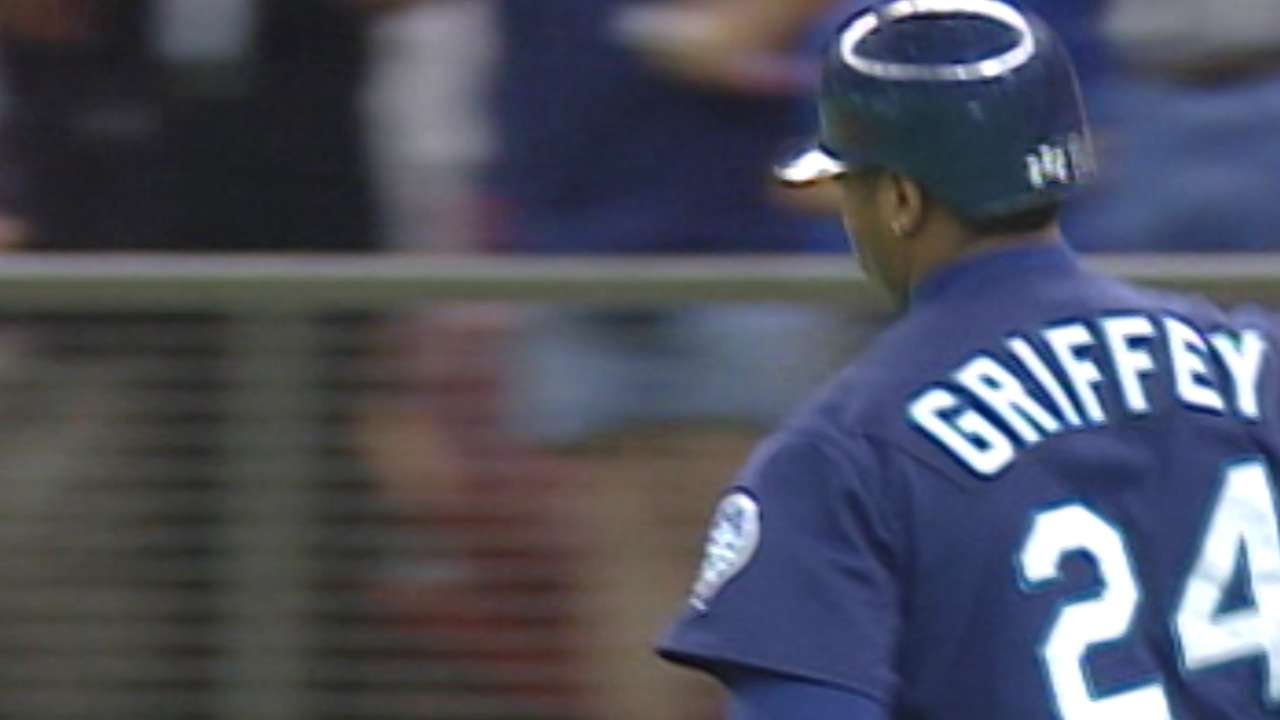 Likely to be elected: Mike Piazza (3rd year, 69.9 percent last year)
Among the returning players on the ballot, Piazza appears to have the clearest path to induction next summer. The last player to come as close as Piazza did last year without being elected in the following cycle was Jim Bunning in 1988.
Piazza should also receive a boost without the logjam of Hall of Fame-level talent from the past two classes. Plus, even if he falls short in 2016, voting trends tell us he's due for election in the very near future.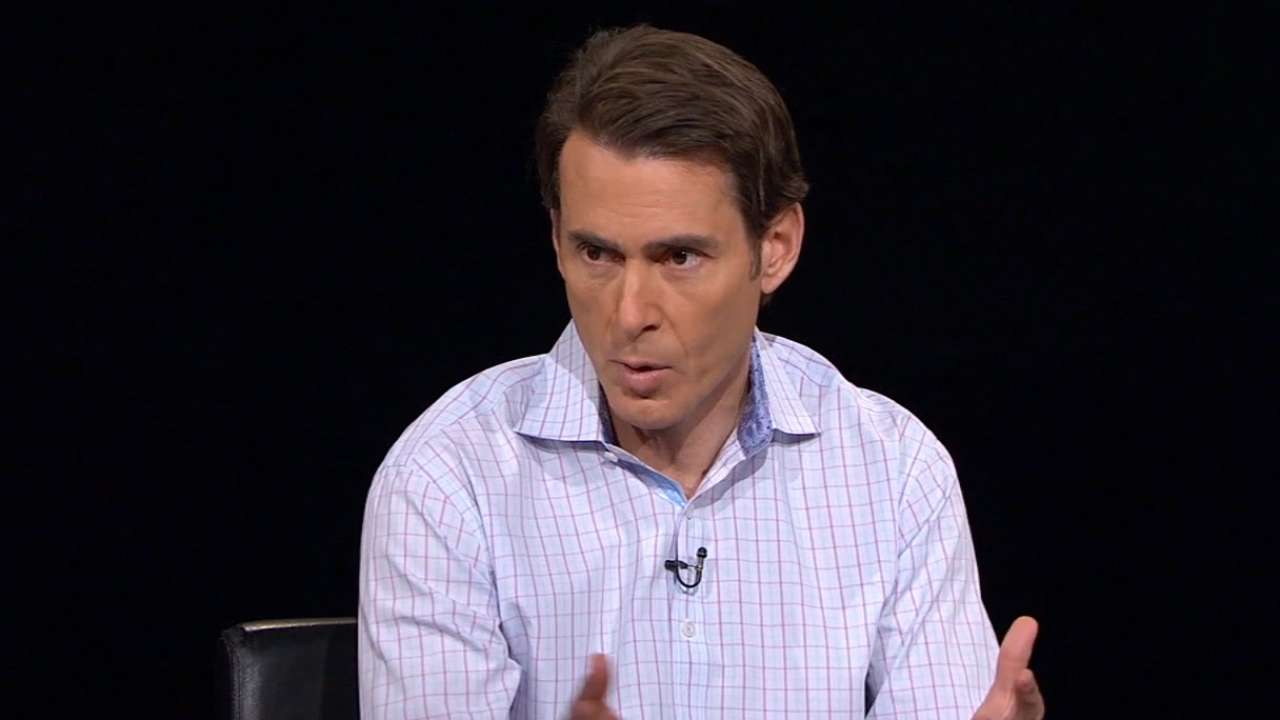 Outside chance: Jeff Bagwell (6th year, 55.7 percent), Tim Raines (9th year, 55 percent), Trevor Hoffman (1st year)
Bagwell and Raines are on the outside looking in, and Raines is going to need a major boost soon, with 2017 looming as his final year on the ballot. The last player to be inducted one year after posting a percentage in the 50s was Ralph Kiner in 1975.
• Bloom: Hall will come calling for Hoffman
Then there's Hoffman, whose 601 career saves are the second most all-time. There's no questioning his standing as one of the best closers of all time, but there remains serious debate within the baseball community about the historical importance of one-inning relievers. As it stands, Hoffman has been selected on about 62 percent of public ballots so far, according to BBHOFtracker.com.
Not this year, but maybe down the road: Curt Schilling (4th year, 39.2 percent), Roger Clemens (4th year, 37.5 percent), Barry Bonds (4th year, 36.8 percent), Mike Mussina (3rd year, 24.6 percent), Billy Wagner (1st year)
In all likelihood, none of these candidates will come close to the necessary 75 percent this time around. But all five will be looking to position themselves for future induction.
The Hall cases for Clemens and Bonds -- marred by allegations of performance-enhancing-drug use -- have been well documented. Their mid-30s percentages have remained largely unchanged over their first three years on the ballot, and it'll be interesting to see whether Year 4 brings any movement, one way or the other.
Schilling and Mussina were each probably victims of the crowded ballot over the past two years and could be primed to make a move this time around. It's still very early in the game for both of them. Meanwhile, Wagner's chances remain a mystery, but his numbers cement him as one of the best closers ever.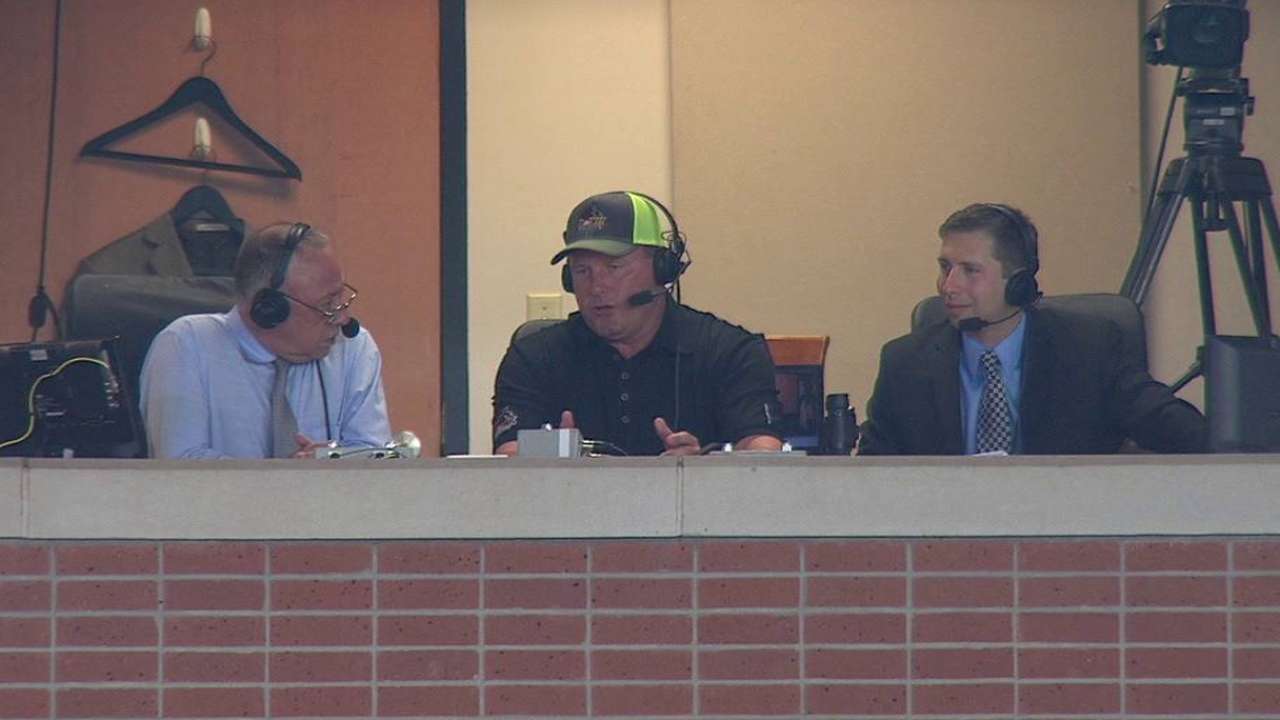 Running out of time: Lee Smith (14th year, 30.2 percent), Edgar Martinez (7th year, 27 percent), Alan Trammell (15th year, 25.1 percent), Fred McGriff (7th year, 12.9 percent), Mark McGwire (10th year, 10 percent)
Trammell and McGwire are entering their final year on the ballot, and it's a virtual lock that neither will be elected by the BBWAA. (Both would then eligible for induction via the Veterans Committee in the future.) Smith and McGriff are also unlikely to be voted in before their time runs out.
Among these five candidates, only Martinez has a realistic shot of being elected -- and it's a slim one. This could be a pivotal year for him, and the early returns are extremely positive. Among publicly available ballots, only Mussina has received a higher number of votes from returning voters who did not vote for that candidate a year ago.
• Mariners Inbox: Will Edgar get closer to Hall in '16?
Stayin' alive?: Jeff Kent (3rd year, 14 percent), Larry Walker (6th year, 11.8 percent), Gary Sheffield (2nd year, 11.7 percent), Sammy Sosa (4th year, 6.6 percent), Nomar Garciaparra (2nd year, 5.5 percent), Jim Edmonds (1st year)
Any candidate who receives less than five percent of the vote in a given year drops off the ballot entirely. Carlos Delgado, Rafael Palmeiro and Bernie Williams are all recent victims of this bylaw.
In all likelihood, Kent, Walker and Sheffield are safe. Since 1999, Orel Hershiser is the only candidate to finish in double figures one year, only to fall below the five-percent threshold the next. Sosa and Garciaparra, meanwhile, are in a fight to stay alive, while Edmonds' first-year candidacy is a question mark altogether.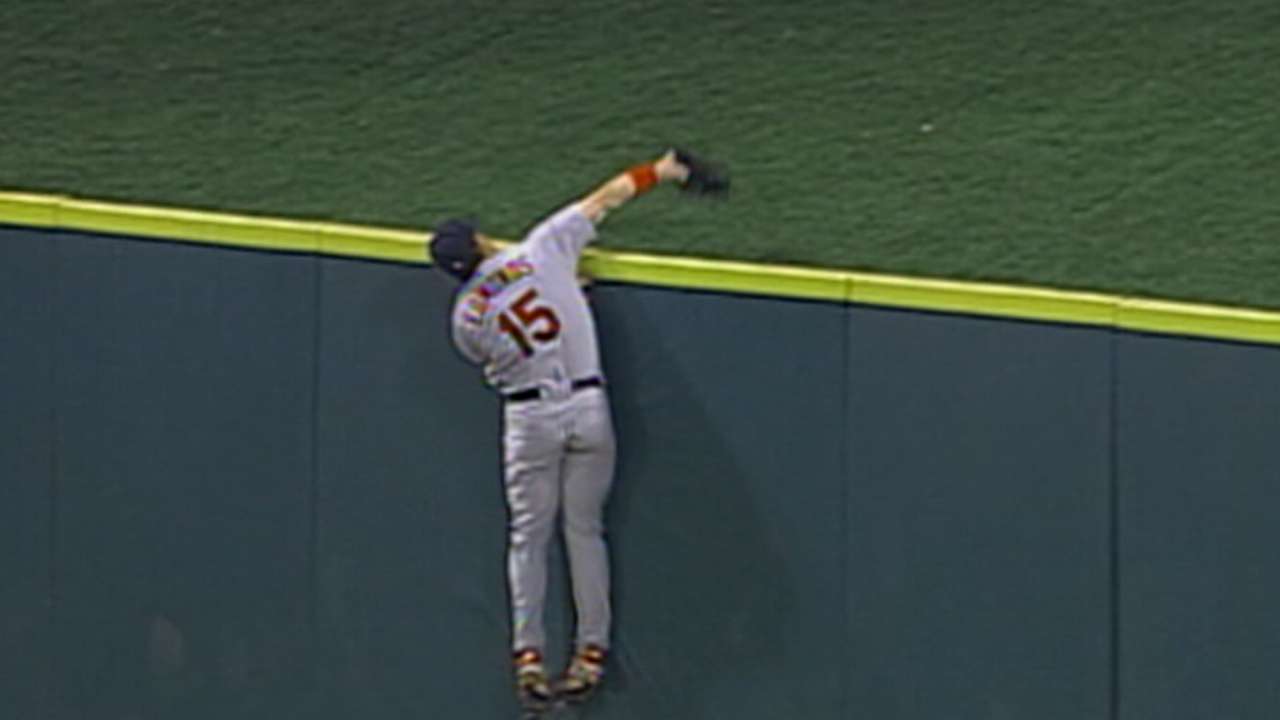 One and done: Jason Kendall, Garret Anderson, Troy Glaus, Mike Hampton, Luis Castillo, Randy Winn, Mike Lowell, Mark Grudzielanek, Mike Sweeney, David Eckstein, Brad Ausmus
For the most part, players in this group probably won't be receiving many votes in their first year on the ballot. Kendall and Anderson could end up garnering a few, but probably nowhere near five percent.
Still, every year there's a player or two who surprises us by earning votes. Last year, Aaron Boone, Tom Gordon and Darin Erstad got on the board. It'll be interesting to see who gets that recognition this time around.
AJ Cassavell is a reporter for MLB.com. Follow him on Twitter @ajcassavell. This story was not subject to the approval of Major League Baseball or its clubs.