15 for '15: Harper, Scherzer have storybook seasons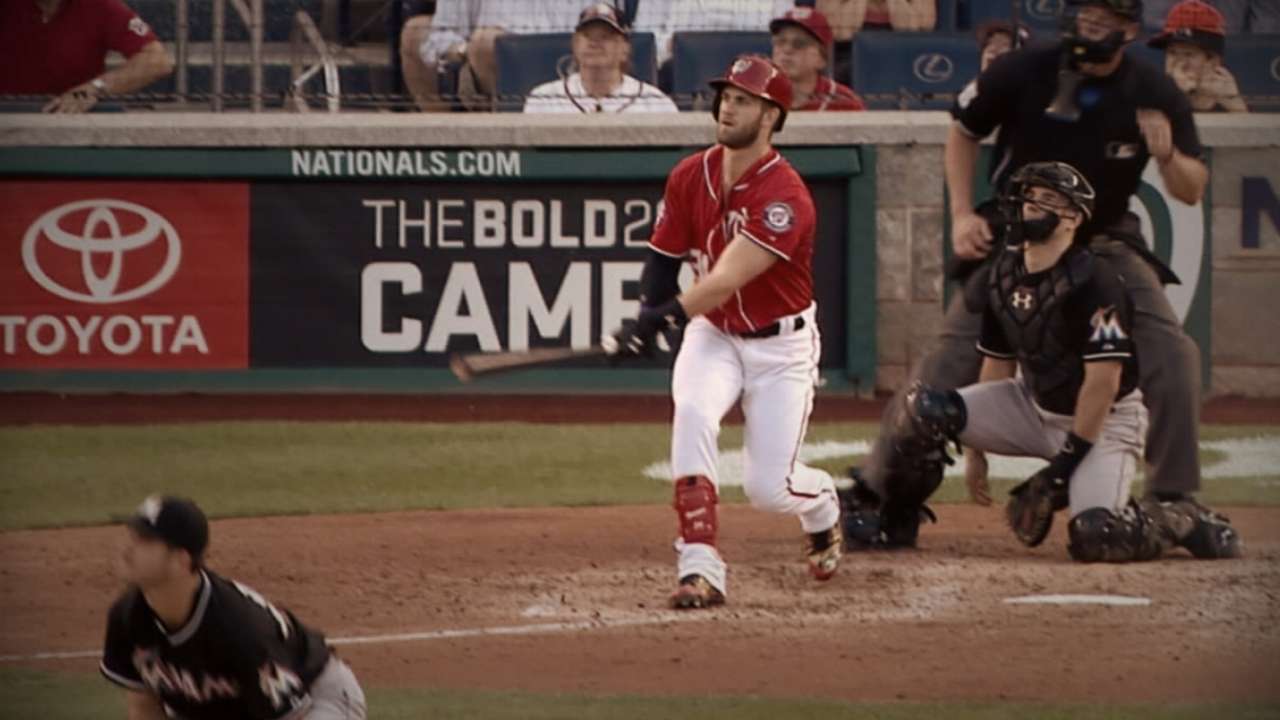 In what has become a year-end tradition, MLB.com takes a look back at the top storylines of the year -- the Top 15 for 2015.
Looking back on a 2015 Washington Nationals season that did not live up to enormous expectations, consensus will conclude that it was a disappointment.
But then there were the stories of Bryce Harper and Max Scherzer, which transcended individual achievement, created special moments and, quite simply, made baseball history.
The Nationals were predicted by many experts to run away with the National League East on the way to a World Series title, but injuries to key players (Anthony Rendon, Jayson Werth, Denard Span, Ryan Zimmerman, Stephen Strasburg) helped render the team's performance largely forgettable.
Harper and Scherzer were quite the opposite, though, and that's why Nats fans can recall 2015 with a few smiles while getting even more excited for 2016. New manager Dusty Baker certainly is.
"I've been fortunate enough and forced to try to do more with less," Baker said. "Now, I always said I wanted to have a situation where I could do more with more, so I'm looking forward to it. I think our players are looking forward to it."
Harper will be one of those players. His 2015, which earned him a unanimous victory in the NL Most Valuable Player Award voting, was a stunning statement to his otherworldly talent. Harper stayed healthy, matured and somehow outdid the brilliance the baseball world had been waiting for from the phenom who went as the No. 1 overall pick in the Draft in 2010 at the age of 17.
Harper batted .330, tied for the NL lead in home runs with 42, and led the NL outright in runs scored (118), on-base percentage (.460) and slugging percentage (.649). He became the only player in MLB history with at least 42 homers, 124 walks and 118 runs at 22 or younger, and he is the youngest player in MLB history with at least 42 homers and 124 walks in a season.
"You could see throughout the season what this guy meant to this ballclub," Nationals general manager Mike Rizzo said. "And don't forget, this guy carried us throughout the whole season. The hitters around him were dropping like flies, and this guy was the cornerstone of an offense."
And Scherzer was the cornerstone of the staff in 2015, particularly on two magical days at Nationals Park.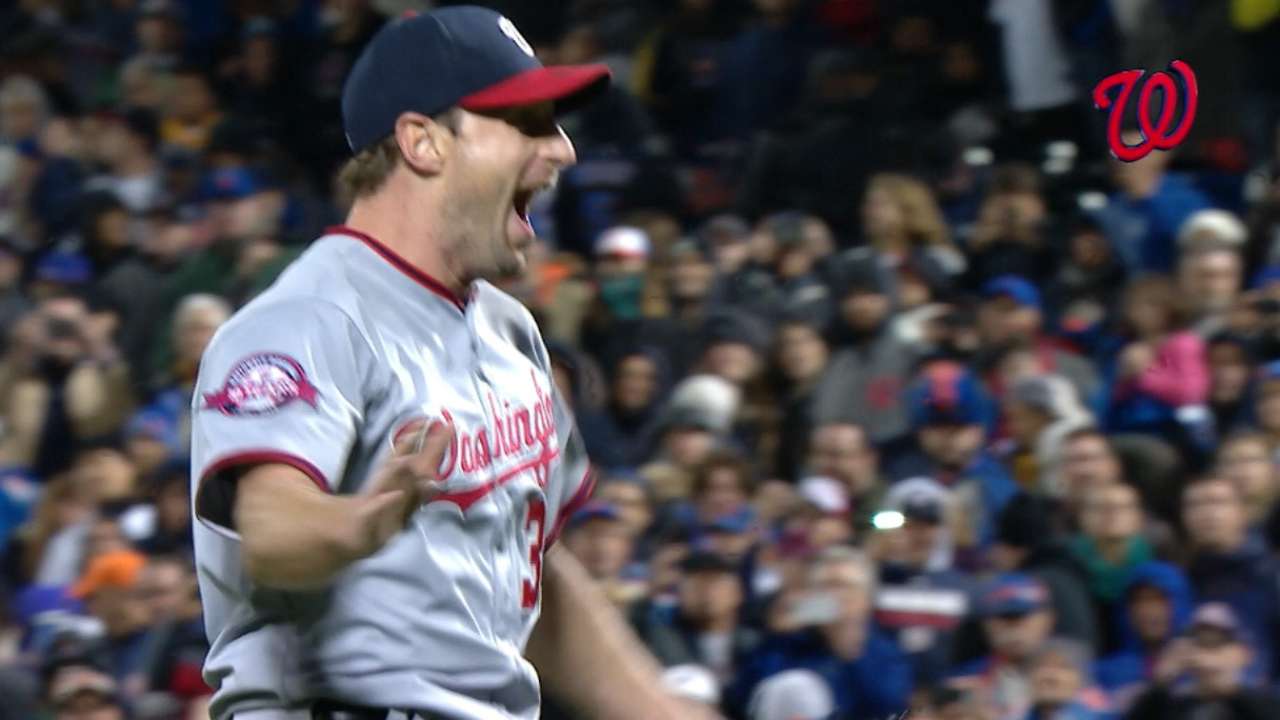 The right-hander's first year with Washington was another one for the ages in what's fast becoming a stellar career. Scherzer raised plenty of eyebrows by signing a seven-year, $210 million deal last offseason to become the ace of the Nats' staff, but he took the big-money burden saddled upon him and shined.
Most notably, Scherzer became the second pitcher since Nolan Ryan in 1973 to pitch two no-hitters in the same season, and both were achingly close to being perfect games.
One start after twirling a one-hit shutout with 16 strikeouts against the Brewers, Scherzer took the mound at home against the Pirates on June 20 and had a perfect game going until the final batter, Jose Tabata, was on his final strike. Scherzer fired a slider that hit Tabata on the left elbow to break up the perfecto, but Scherzer retired the next hitter for the 10-strikeout no-no, the first in his career.
The second came on Oct. 3 at home against the Mets in his final outing of the season. An error by Yunel Escobar on a grounder to third base in the sixth inning took away the perfect game, but Scherzer retired the next nine batters for the no-hitter. He struck out 17 to register what some statisticians consider one of the best-pitched games in Major League history, and Scherzer completed a year that saw him establish career-best numbers in strikeouts (276), innings (228 2/3) and ERA (2.79).
Afterwards, Scherzer couldn't help but look to 2016, an upcoming season Nationals fans have good reason to anticipate.
"There are ways I can be better," Scherzer said. "I was a better pitcher in 2015 than I was in '14 … but I still have room for improvement."
Doug Miller is a reporter for MLB.com. Follow him on Twitter @DougMillerMLB. This story was not subject to the approval of Major League Baseball or its clubs.