15 for '15: Rookie class rivals best ever
Bryant, Correa led deeply talented first-year players in 2015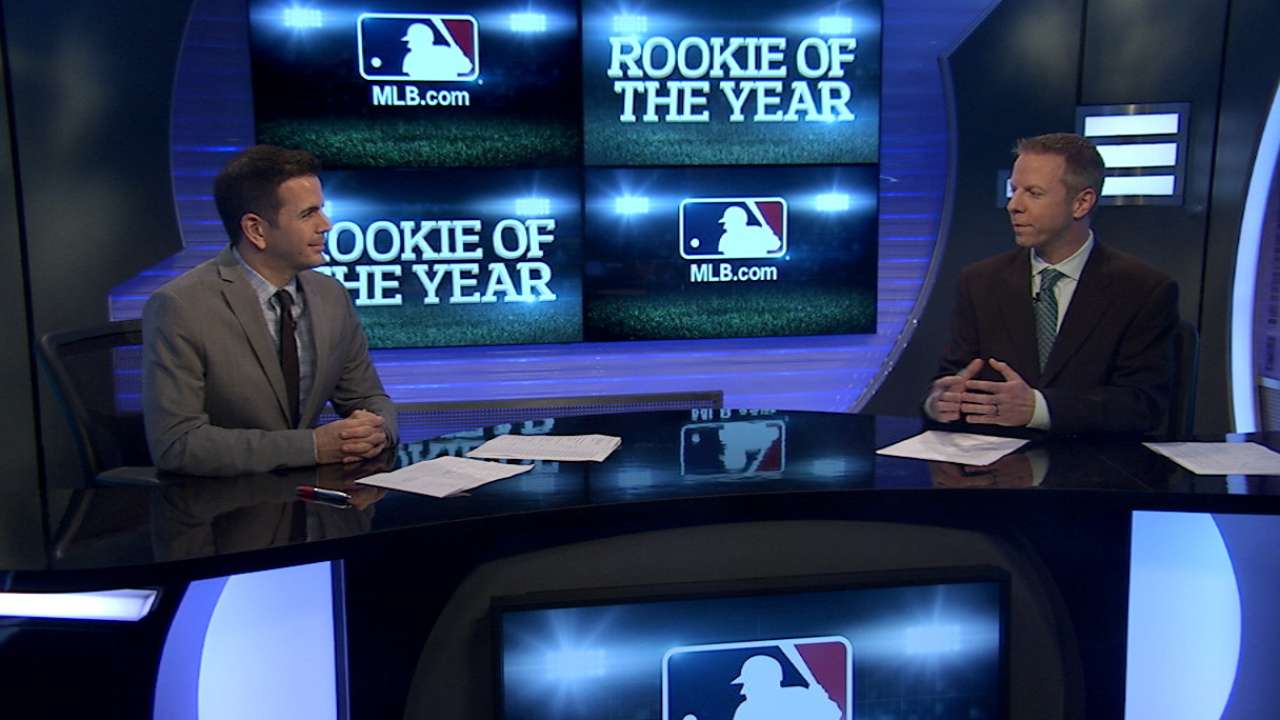 In what has become a year-end tradition, MLB.com takes a look back at the top storylines of the year -- the Top 15 for 2015.
They arrive every year in Major League Baseball, adding a fresh trove of talent throughout the game. But it's not every year that the annual class of rookies proves to be so stellar at the top, so deep throughout its ranks and so accomplished as a group.
The rookies of 2015 included supremely talented Cubs third baseman Kris Bryant and Astros shortstop Carlos Correa, who both contributed to postseason clubs with award-winning campaigns. The rookies of 2015 boasted everything from the spry Francisco Lindor to the thunder-throwing Noah Syndergaard and several cases of rookies contributing to teams in bunches.
As a group, the 2015 rookies very well might have been the best class of first-year players ever.
Certainly, rookie talent was at the forefront of a Wrigley Field thrill ride in 2015, with Bryant joined on the Cubs' roster by Addison Russell, Kyle Schwarber and Jorge Soler.
"They're very skillful," Cubs manager Joe Maddon said of his young Cubbies -- though he could have been talking about the Class of 2015 as a whole. "They're very athletic. Their work ethic is spectacular. They're highly accountable, and they're not looking for any kind of entitlements.
"They're really a different set of cats."
Bryant's rookie hype -- which, as it turned out, was well deserved -- began before his nine Spring Training homers, coming to a boil when the Cubs left him off the Opening Day roster. Bryant made his debut on April 17, hit his first homer on May 9 and earned an All-Star nod. With 21 of his 26 homers at Wrigley Field and a 1.037 OPS there, the 23-year-old finished strong, leading all rookies by a wide margin with 99 RBIs and 6.5 wins above replacement, according to FanGraphs. His reward: a unanimous victory in the National League Rookie of the Year Award voting.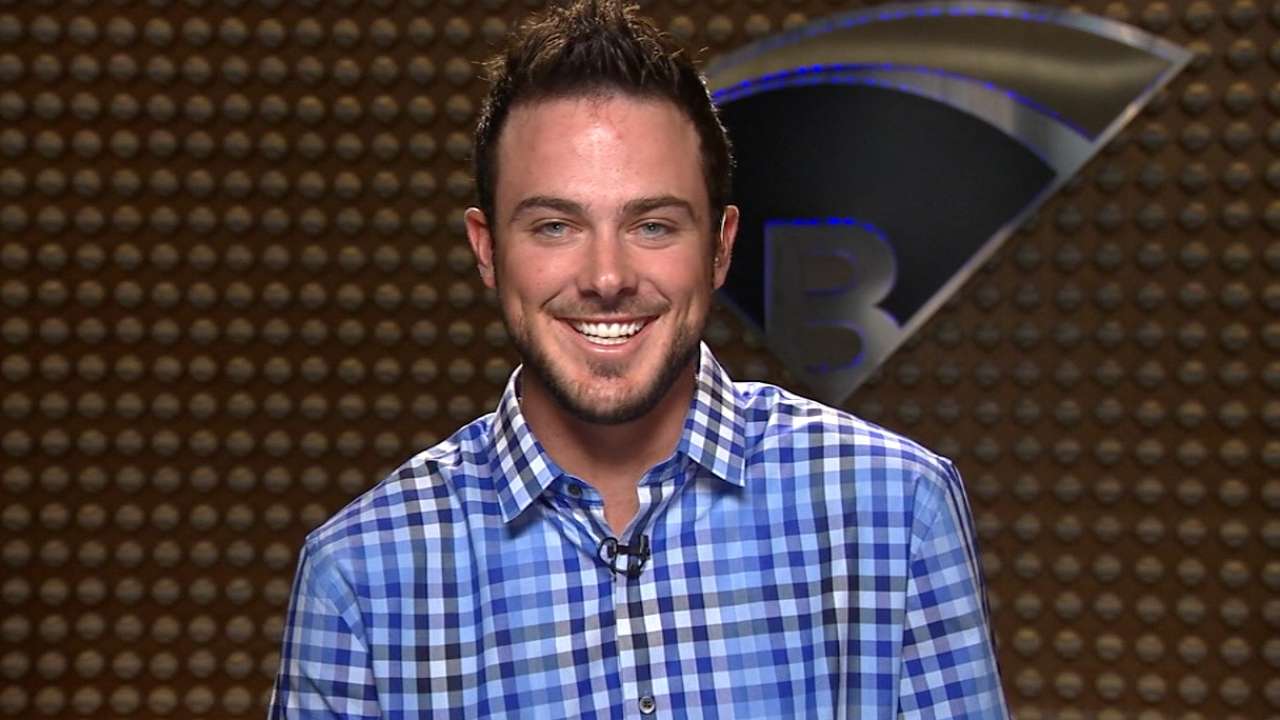 Correa, meanwhile, debuted considerably later in the season -- on June 8 at age 20, just as the Astros were off to the American League's best start. The physically gifted shortstop finished first among AL rookies in homers (22). In winning the AL Rookie of the Year Award, Correa edged out fellow Puerto Rico native Lindor, the 22-year-old whose defensive athleticism and all-around game turned heads after he debuted for the Indians on June 14.
"He could have beaten any of us to win this award," Correa said of Lindor, "so I feel really honored to be able to win it."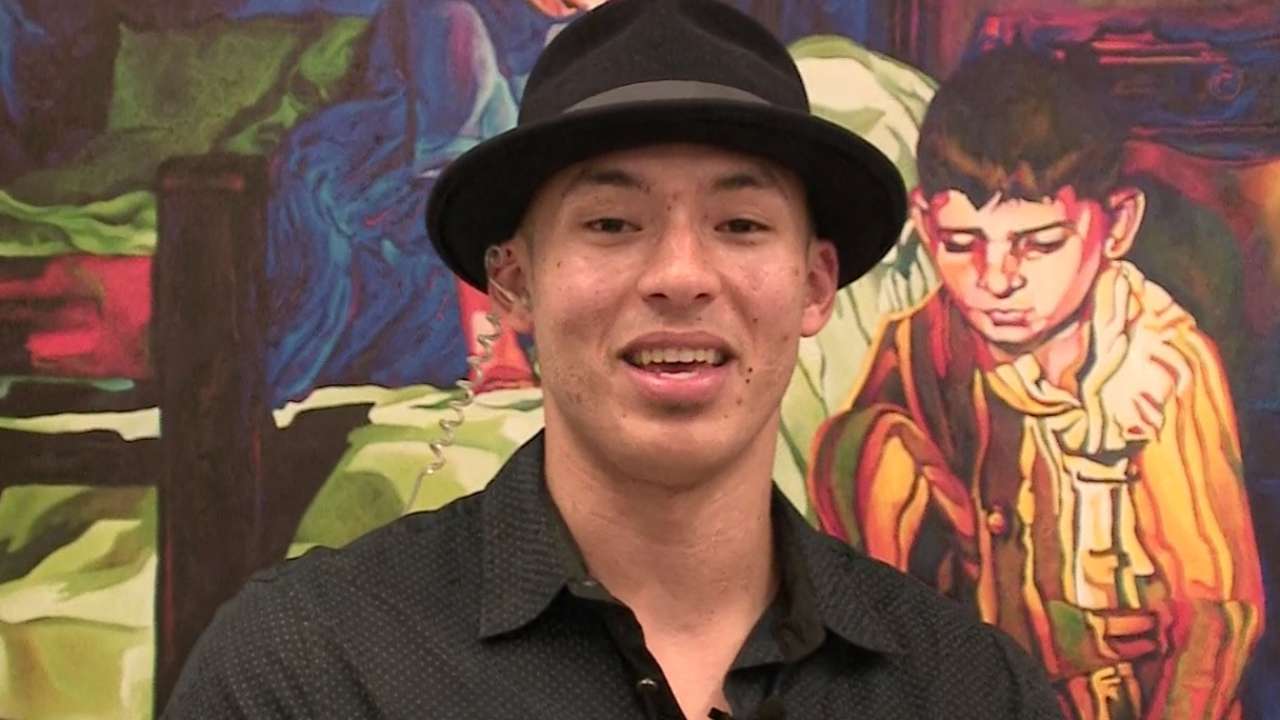 Indeed, it was a high bar for a group of first-year players that stands tall in the game's history. A study by FanGraphs published in November had 2015 rookies with a WAR/600 (wins above replacement adjusted to 600 plate appearances) of 1.76, with 1987 the next highest year with 1.25. Rookies slugged 155 homers in August, the most on record for any month, and combined for 21 homers in the postseason, obliterating the previous record of nine set in 2007.
Some arrivals were anticipated: the Dodgers' Joc Pederson, who matched Bryant with 26 homers (20 in the first half); the Twins' Miguel Sano, whose 18 homers and .916 OPS came in 335 plate appearances after a July 2 debut; and the mound debuts of the Mets' Syndergaard and the White Sox Carlos Rodon. Others were surprises, such as the Giants' Matt Duffy, who jumped on an unexpected opportunity and led all MLB rookies with 169 hits.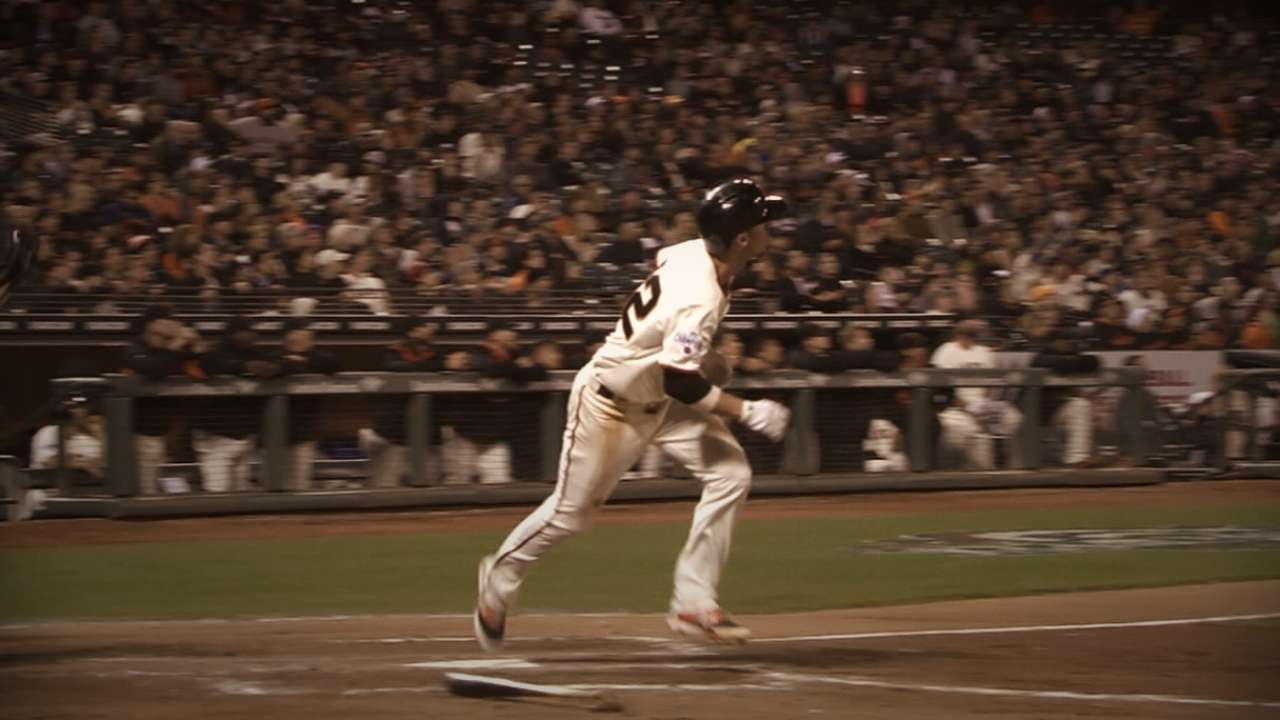 Rookies came from all directions, with Jung Ho Kang arriving from South Korea and producing for the Pirates, and Rule 5 Draft selections Odubel Herrera of the Phillies, Delino DeShields of the Rangers and Mark Canha of the A's making solid first impressions. The A's had an exciting new leadoff man in Billy Burns, the Marlins boasted another young power hitter in Justin Bour and the Blue Jays reached the postseason with Roberto Osuna saving 20 games. The Giants' Chris Heston became the 22nd rookie to throw a no-hitter.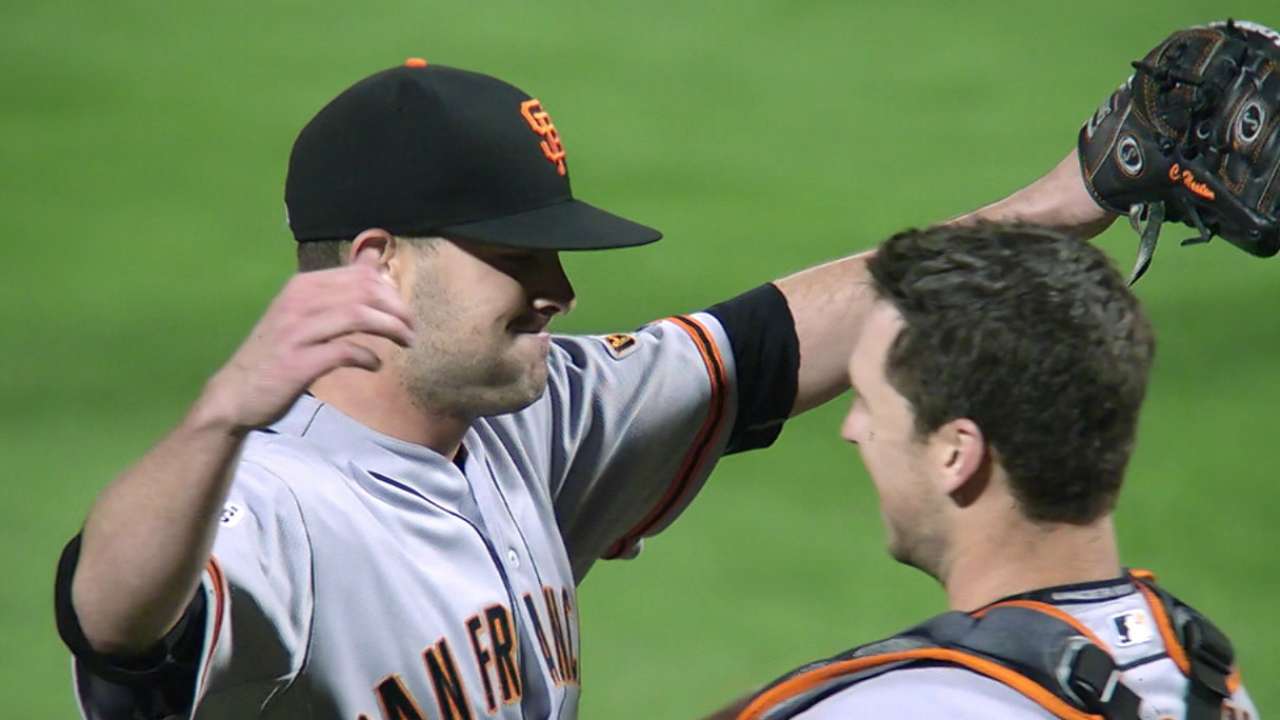 For some teams, first-year players arrived en masse. Stephen Piscotty and Randal Grichuk led a group of rookies who contributed greatly to the 100-win Cardinals, and the Reds saw nine rookie pitchers make 110 of the team's starts. The Yankees had 23 players with rookie status appear in pinstripes, including Greg Bird, who hit 11 homers in 46 games.
Rookies, rookies everywhere. And some of the better rookies seen in recent years, too.
Only two were crowned Rookie of the Year in 2015, but many combined to make it the Year of the Rookie.
John Schlegel is a national reporter for MLB.com. You can follow him on Twitter @JohnSchlegelMLB. This story was not subject to the approval of Major League Baseball or its clubs.