MLB.com Columnist
Jim Callis
Pipeline Inbox: Can Gallo improve his strikeout ratio?
Jim Callis answers fans' questions about baseball's future stars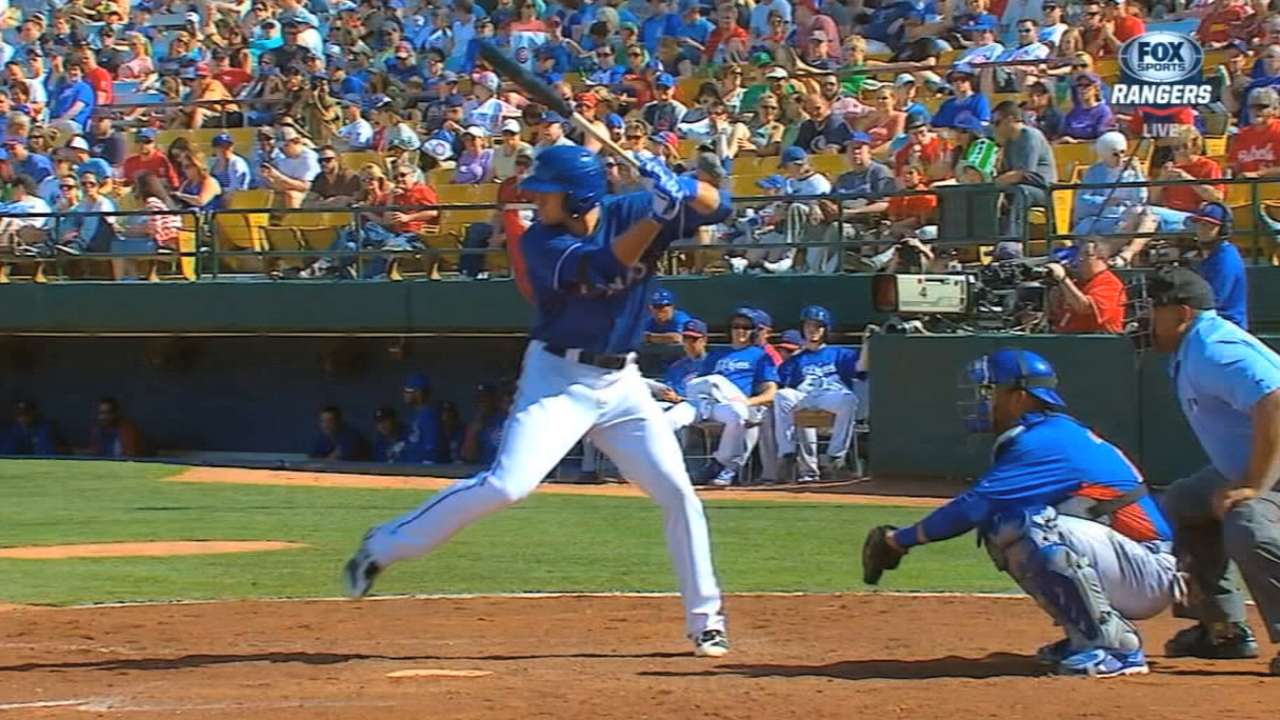 Happy holidays, everyone! I had last week off, so I didn't weigh in anywhere on the three-team Todd Frazier trade. Count me among the many who think the Reds would have been better off just taking the prospects the White Sox gave up (right-hander Frankie Montas, second baseman Micah Johnson and outfielder Trayce Thompson) than spinning them to the Dodgers for three different guys (second baseman Jose Peraza, outfielder Scott Schebler, second baseman/outfielder Brandon Dixon). Peraza is the best of those six youngsters -- though he has risen significantly higher than he should (No. 24) on MLBPipeline.com's Top 100 Prospects list -- but the three former Chicago farmhands are better than spare parts Schebler and Dixon.
Speaking of the Top 100, we're beginning the overhaul process that will result in a brand-new list in late January. I compiled my personal list yesterday, which will be combined with the viewpoints of Jonathan Mayo and Mike Rosenbaum in the first step of the process. A few random thoughts:
• I still have Twins outfielder Byron Buxton at No. 1, though I wonder if I might be in the minority there.
• I rank 11 shortstops among my top 29 prospects, and 26 position players among my top 37.
• My two highest-rated prospects not on the current Top 100 are right-handers Francis Martes (Astros) and Anderson Espinoza (Red Sox), both comfortably in my Top 50.
• No. 109 on my 112-deep list is Giants shortstop Lucius Fox.
• Click here to submit an Inbox question
What are the chances that Rangers third baseman Joey Gallo has a Russ Branyan/Jack Cust kind of career? Or that Kris Bryant winds up doing so?
-- Joe M., Toronto
Gallo has as much raw power as anyone in baseball, which has translated into 133 homers in 419 pro games, but his propensity to swing and miss is also a concern. He looked overmatched in his first exposure to the big leagues (.204/.301/.417, 57 strikeouts in 123 plate appearances) and Triple-A (.195/.289/.450, 90 K in 228 PA) this year, and he has fanned 625 times as a pro. Per 162 games, he has averaged 51 homers and 242 strikeouts. Wow.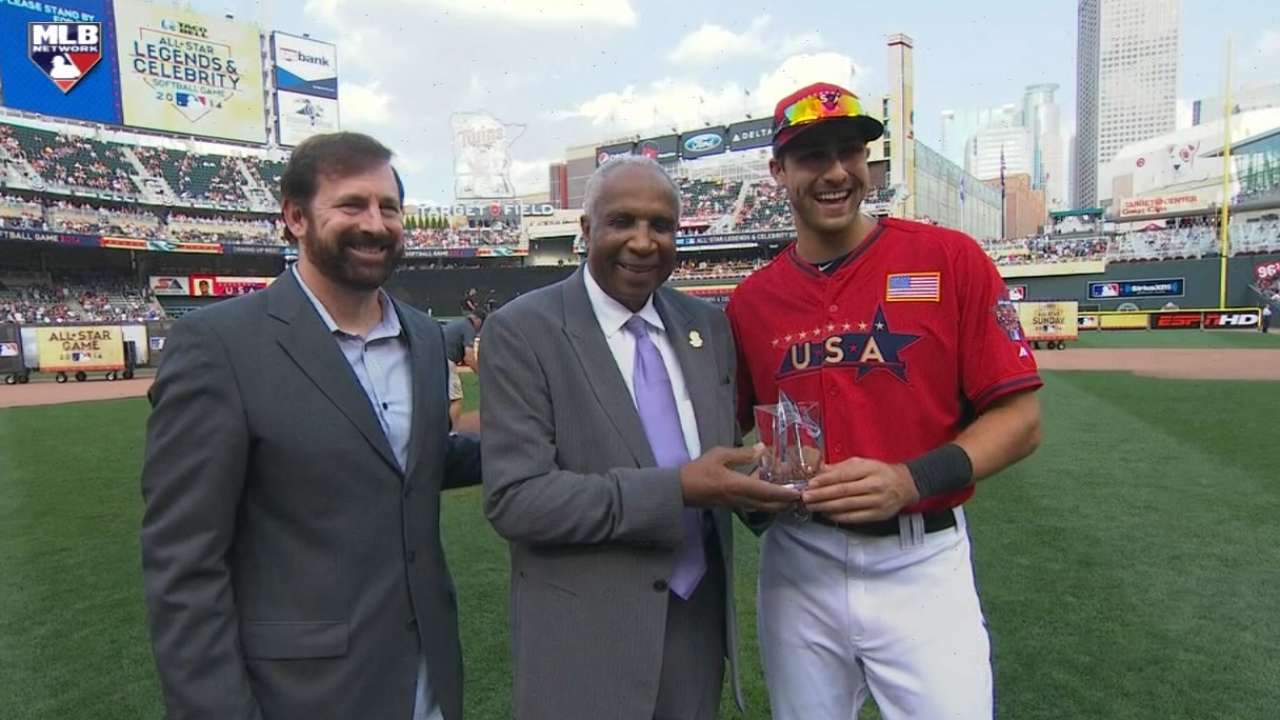 There are some parallels to Branyan, who put up similar numbers in the Minors. If Gallo can't learn that he doesn't have to pull every pitch out of the ballpark rather than letting his power come more naturally, his floor would be Branyan's career as a one-trick-pony slugger (though it should be noted that Branyan did hit 194 homers in the Majors). I don't like the Cust comparison as much, because Cust didn't have the same kind of power and offered zero defensive value, which is why he had little staying power in the big leagues.
Though Bryant led the National League with 199 strikeouts as a rookie, he does use the entire field and doesn't exude the same all-or-nothing vibe that Gallo does. I'll be stunned if Bryant doesn't blow Branyan's career away.
How does Cubs shortstop prospect Gleyber Torres compare to Addison Russell?
-- Ken M., Tampa, Fla.
An extremely precocious hitter, Torres batted .293/.353/.386 as an 18-year-old in the pitcher-friendly Class A Midwest League this season. He's currently the Cubs' best prospect, an honor that never belonged to Russell because he was one spot behind Bryant as they rose through the system together.
As talented as Torres is, he doesn't figure to dislodge Russell from shortstop at Wrigley Field. Comparing their tools, they're similar hitters and have comparable speed, but Russell has more pop and is a better defender at shortstop. Though Torres has the stronger arm, he's probably destined for second base if he remains with the Cubs.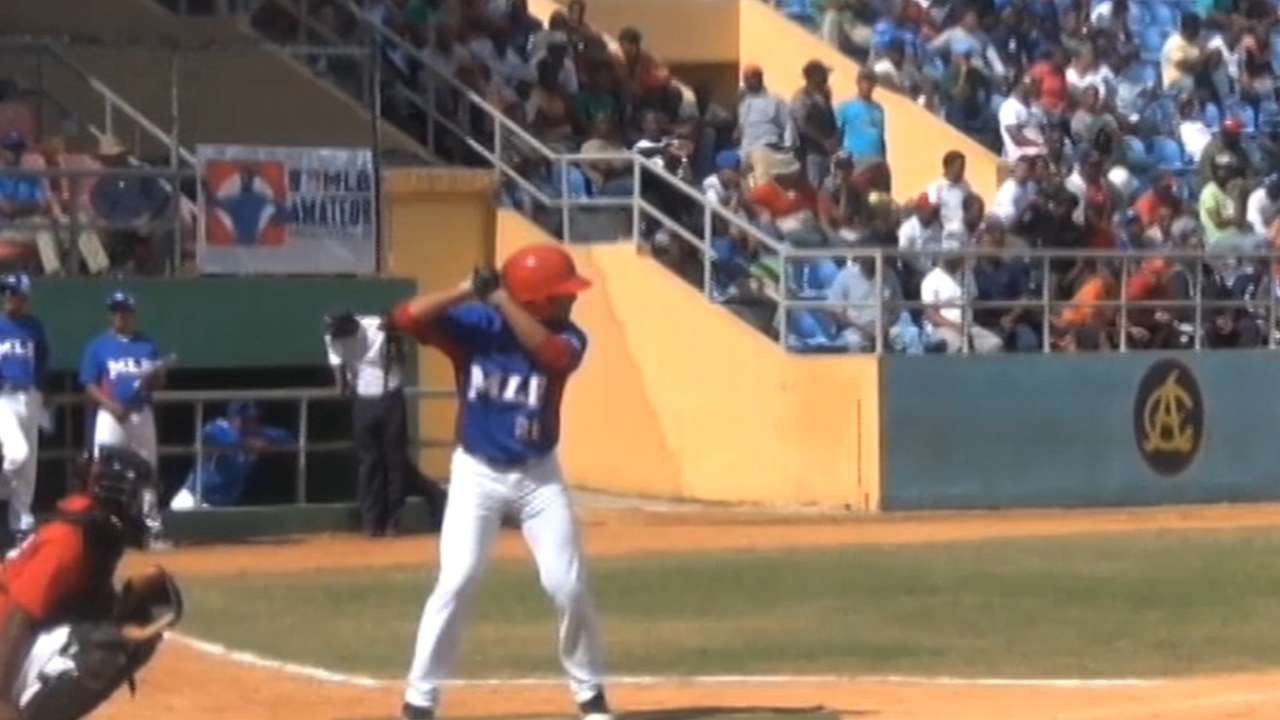 What chance do Ozhaino Albies (Braves), Franklin Barreto (Athletics) and Raul Adalberto Mondesi (Royals) have to stay at shortstop? Who has the highest ceiling and highest floor among that trio?
-- Johnny W., Roswell, Ga.
If the organizations they were in didn't matter, Albies and Mondesi definitely would be shortstops while Barreto might wind up at second base. They all have strong arms, with Mondesi rating as a plus defender, Albies as a solid shortstop and Barreto lacking the classic actions desired at the position.
But Mondesi has Alcides Escobar waiting ahead of him in Kansas City, while recently acquired No. 1 overall pick Dansby Swanson figures to beat Albies to the shortstop job in Atlanta. Marcus Semien had a very rough year defensively in Oakland, so Barreto has less of an obstacle in his way (though 2015 first-rounder Richie Martin, a good fielder, is coming up behind him).
While he currently ranks behind the others on the Top 100 Prospects list, there's no question that Mondesi has the highest ceiling. The Royals have done him no favors by rushing him, but he has the upside of a solid hitter with solid power, well above-average speed and plus defensive ability and arm strength. Barreto has the highest floor because he's the best bet to produce at the plate and his bat will allow him to profile at other positions.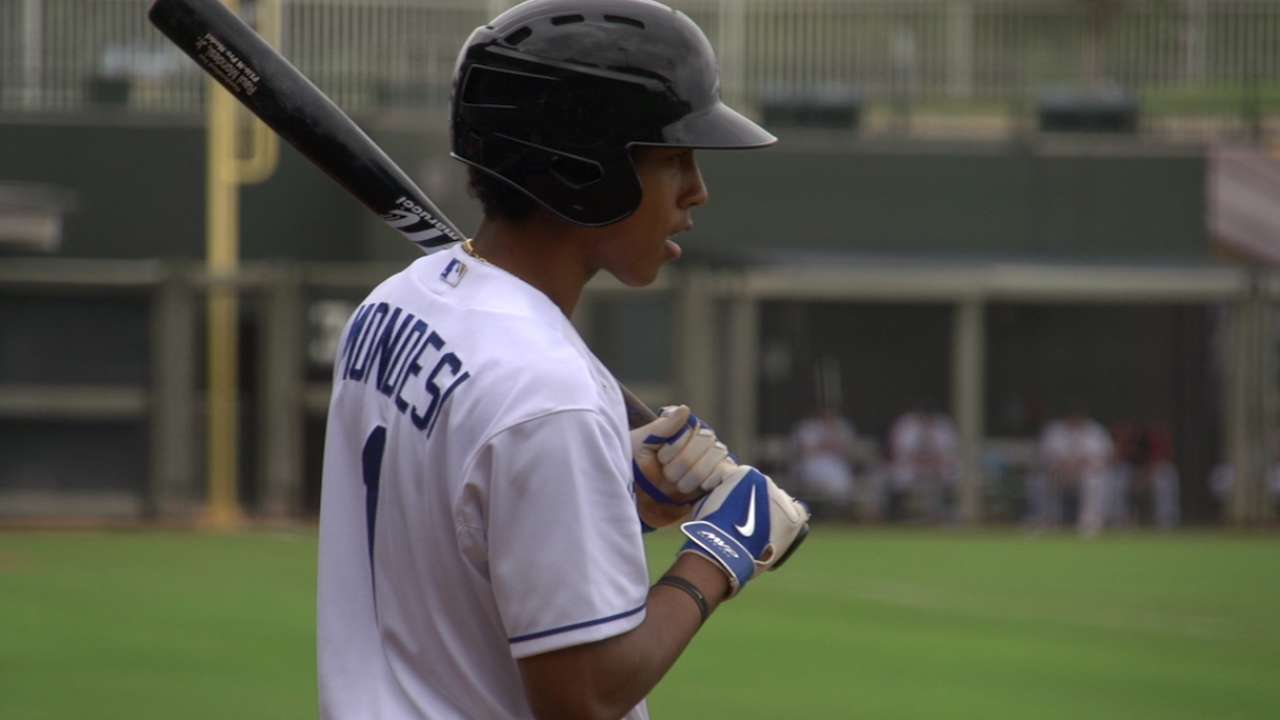 Jim Callis is a reporter for MLB.com. Follow @jimcallisMLB on Twitter. This story was not subject to the approval of Major League Baseball or its clubs.