Machado a success story in O's off year
Orioles third baseman has career season, but club misses postseason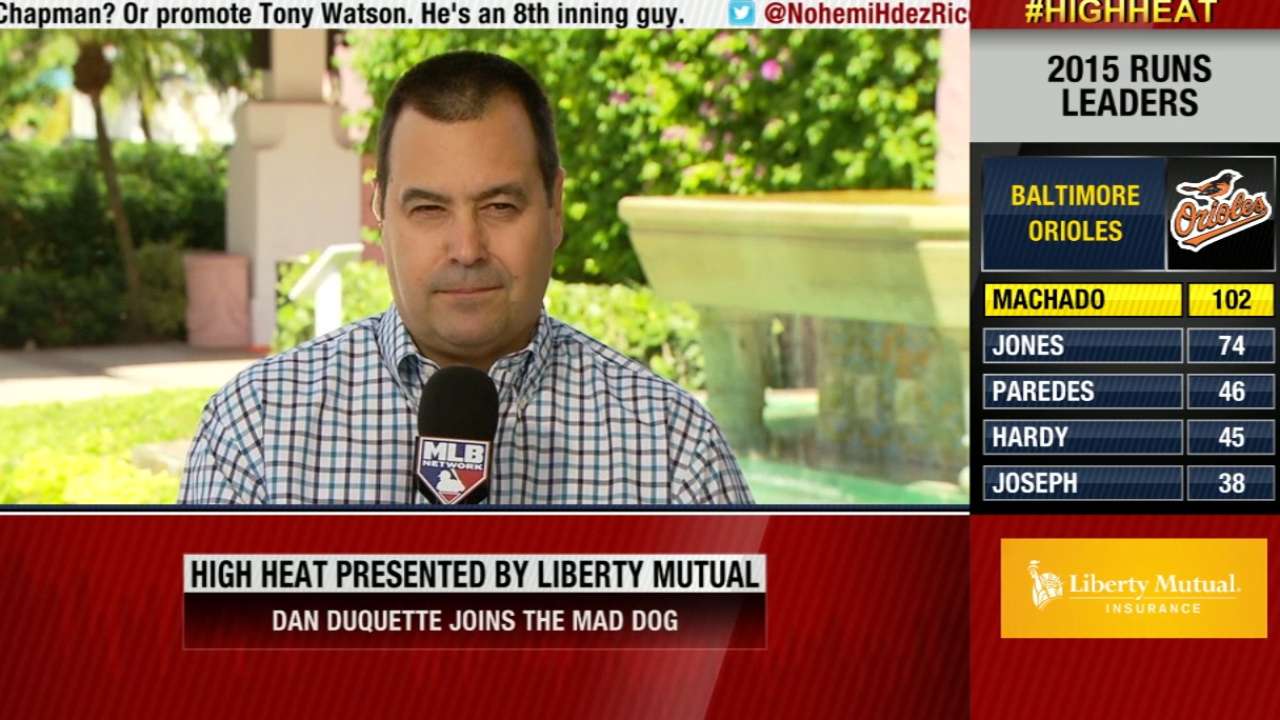 BALTIMORE -- The Orioles won't be sad to see 2015 in the rearview mirror. After winning the American League East in '14, Baltimore's follow-up came up short and was a disappointing season to the legion of O's fans who have become accustomed to the team's recent run of success.
"It's painful," manager Buck Showalter said of watching playoff races swirl around his club in late September. "Not painful, that's wrong. But, jealousy is a horrible emotion. I try to not let it get the best of me. People at this level are participators, not watchers."
It wasn't all bad, of course. The team's bullpen, led by Darren O'Day and closer Zach Britton, was fantastic. Manny Machado had a career year and Jonathan Schoop, despite a knee injury that cost him significant time, showed flashes of brilliance as well. There were boosts from newcomer Gerardo Parra (though he cooled off) and local product -- and now Mariner -- Steve Clevenger. But in the end, it wasn't enough for the Orioles to defend their crown.
Before the calendar officially flips to 2016, let's look back one more time on some of the most memorable storylines from this year.
5. A quiet winter
As rumors swirled about executive vice president of baseball operations Dan Duquette possibly departing for Toronto, Duquette reassured fans at January's FanFest of his intentions, saying his "sole and singular focus" was on improving the Orioles.
But after free agents Nelson Cruz, Andrew Miller and Nick Markakis departed following the 2014 season, Duquette had a fairly quiet offseason. The club's biggest move came in January in a trade for Travis Snider, who didn't pan out. Snider, billed by Duquette as a replacement for Markakis, was designated for assignment in August. The trade, and the club's inability to keep at least one of the aforementioned free-agent trio, remained a sore spot with fans most of the season.
4. Machado proves he's healthy … and then some
It didn't take long for Machado to prove that he was 100 percent following his second consecutive season-ending knee surgery. But he did more than just show a newfound comfort for stealing bases, going on to have a career year in nearly every offensive category. Machado played all 162 games, becoming the only Major Leaguer in '15 to do so, and was a major bright spot for an inconsistent Oriole lineup.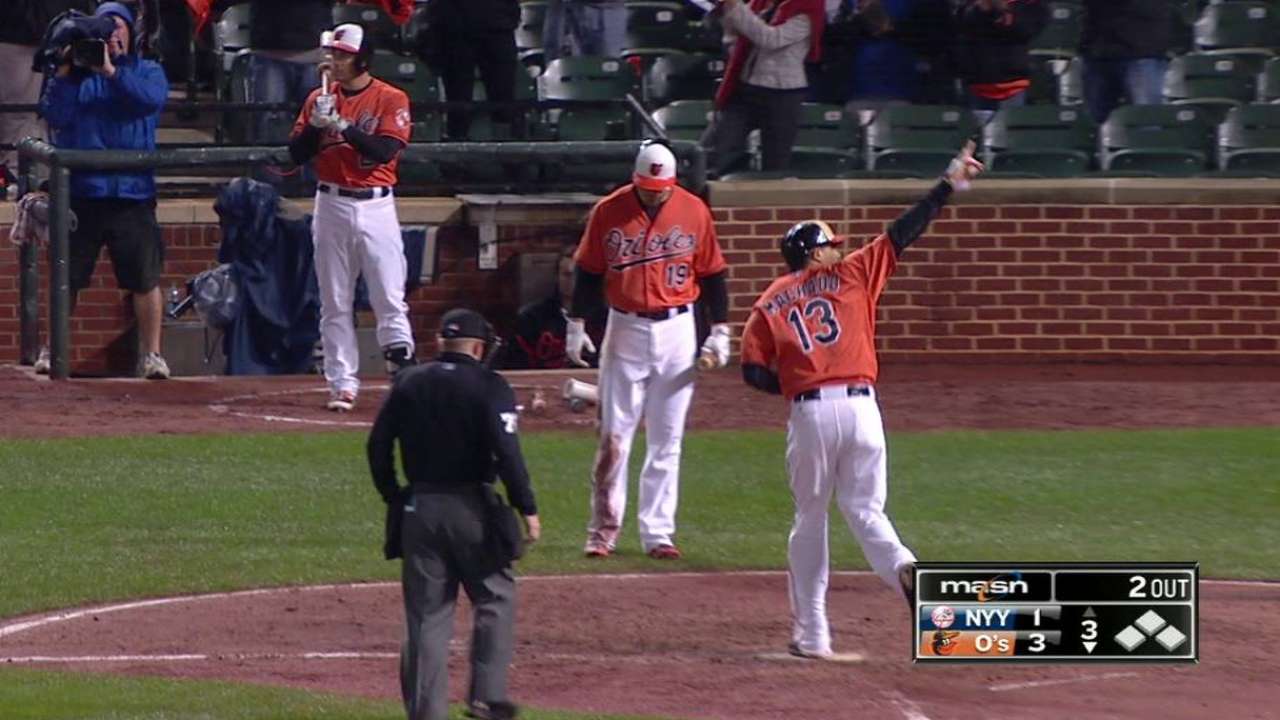 3. Rotation struggles
The Orioles took a collective step forward as a rotation in 2014. In '15, that wasn't the case. Bud Norris, a 15-game winner the season prior, dealt with injury and ineffectiveness and was removed from the rotation. He was later designated for assignment. Miguel Gonzalez also dealt with injuries, while Opening Day starter Chris Tillman wasn't consistent. Ubaldo Jimenez had a solid first half but couldn't keep things going, while the O's again toyed with Kevin Gausman, using him as both a reliever and starter and never letting the young righty get into a real rhythm.
2. Late August swoon
At 62-57, the Orioles were subsequently swept in a four-game series in late August at home against the Twins. The losses set up a miserable stretch for Baltimore, which went on to drop 16 of 20 games, including a pair of season-high six-game losing streaks.
The O's went on a five-series losing streak that started with the Twins series and didn't end until taking two of three Sept. 7-9 in New York. While Baltimore had an outside shot at the second Wild Card until it was swept in Boston in its final road series, those four games against the Twins set up a stretch from which the Orioles never could recover.
1. Davis' red-hot end
Named the Most Valuable Oriole prior to the team's final game, Chris Davis -- the Majors' home run leader -- hit two more to put an exclamation point on his season and send fans into a frenzy regarding the organization re-signing him.
"When I was walking down the tunnel, that hit me hard," Davis said at the time of his potential Orioles finale. "I actually asked Matt [Wieters] before the game started, I said, 'Is it starting to get to you a little bit?' [He said], 'Yeah.' When I was walking down the tunnel, I thought it might be the last time I do this. Hopefully, it's not."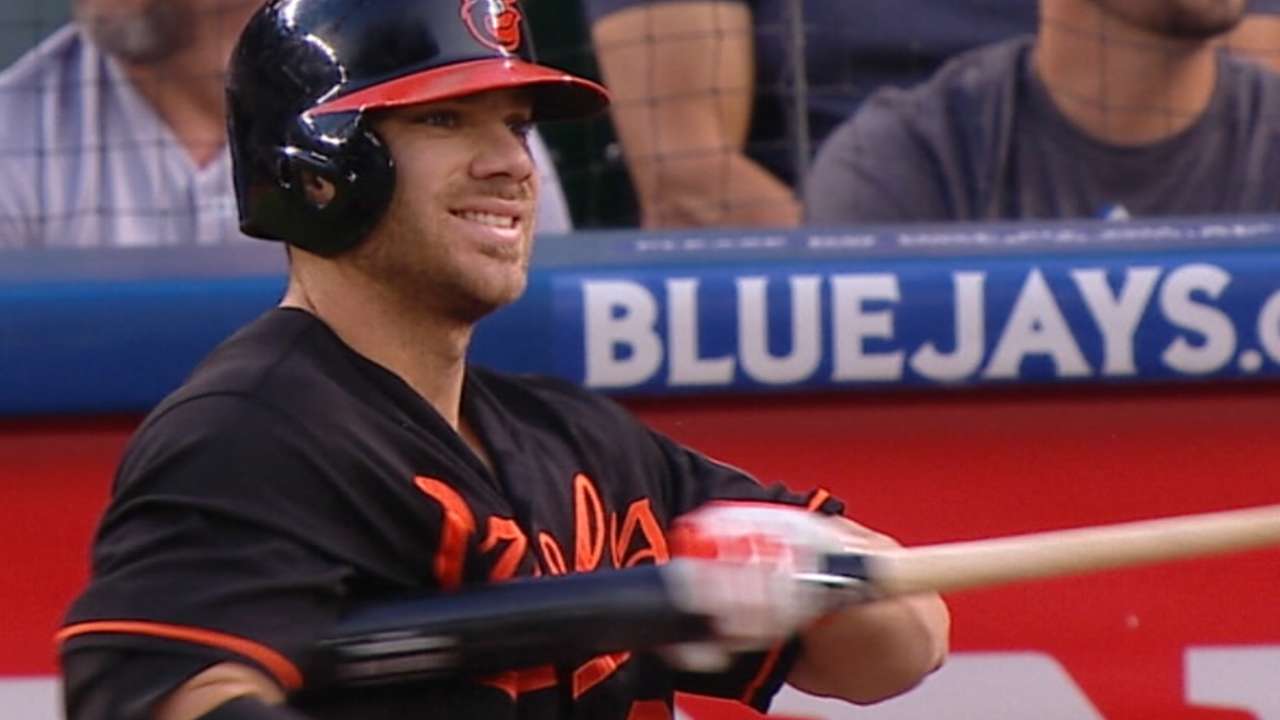 Baltimore tried to guarantee that, offering Davis a club-record seven-year contract in the ballpark of $150 million. But Davis' camp, led by agent Scott Boras, wasn't enticed by the deal and talks got heated at the Winter Meetings. Clearly frustrated, the Orioles' ownership reportedly took the deal off the table, leaving the O's free to explore other options. Whether the two sides can agree, and reach a contract in 2016, is uncertain.
Brittany Ghiroli is a reporter for MLB.com. Read her blog, Britt's Bird Watch, follow her on Facebook and Twitter @britt_ghiroli, and listen to her podcast. This story was not subject to the approval of Major League Baseball or its clubs.