Inbox: Will Edgar get closer to HOF in '16?
Beat reporter Greg Johns answers fans' questions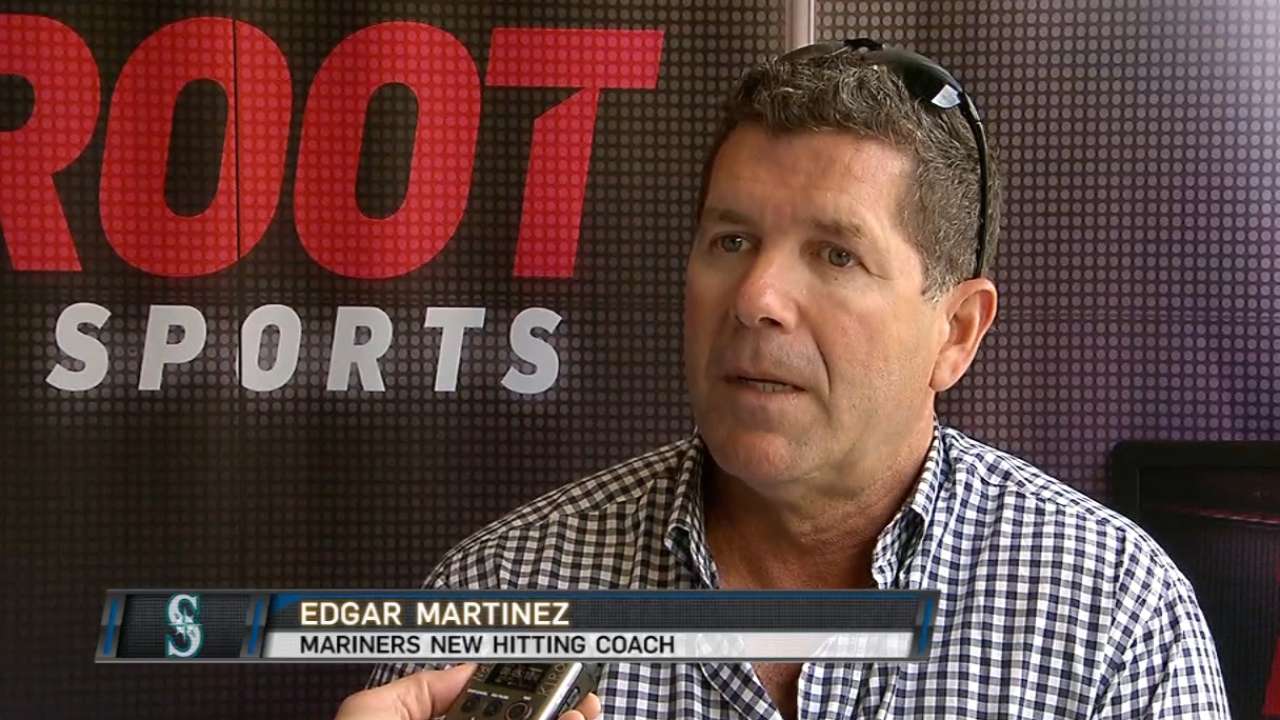 With the amount of time for a player to be on the Hall of Fame ballot being reduced from 15 to 10 years, do you think the voters will do the same for Edgar Martinez as they are for Tim Raines or is he going to have to wait for the Veterans Committee to get into the Hall?
-- Scott H., Bellingham, Wash.
Raines received votes on 55 percent of the ballots in his eighth season of eligibility this year, which was indeed his highest mark yet. But he'd hovered in the upper 40s and low 50s for the previous three years, so that's a little different than Martinez. Edgar was at 27 percent in his sixth year in 2015 and has never been higher than 36.5 percent, so he's going to need a significant bump to start threatening the required 75 percent for induction.
• Submit a question to the Mariners Inbox
That said, early voting results this year have been encouraging for Martinez. Only about one-fifth of the expected ballots have been made public so far, but he was polling just over 50 percent in the latest tally I saw, and if that holds up, it will be a significant move. Martinez is helped by having four players elected last year and thus opening up some voting space on the 2016 ballot, as well as being strongly endorsed by the likes of Randy Johnson, Mariano Rivera and Pedro Martinez.
Voting results will be announced on Jan. 6, and it'll be a huge day for Mariners fans with Ken Griffey Jr. being a sure-fire selection. And if Martinez makes a significant move upward as well, that would be a big bonus.
Is there any possibility the Mariners sign Chris Davis to play first and DH? He could be another great piece to solidify the lineup.
-- Justin H., Richland, Wash.
No, you can stop dreaming about adding another $20-million-a-year-type free agent. General manager Jerry Dipoto made it clear from the start, this offseason was about bringing in good complementary players to "raise the floor" around the big-money stars already under contract. They've done that by signing guys like Nori Aoki, Chris Iannetta and Steve Cishek and trading for Leonys Martin, Joaquin Benoit, Wade Miley and Adam Lind. Then they went above their projected budget by re-signing Hisashi Iwakuma when he became available again. I don't expect any more significant free-agent additions.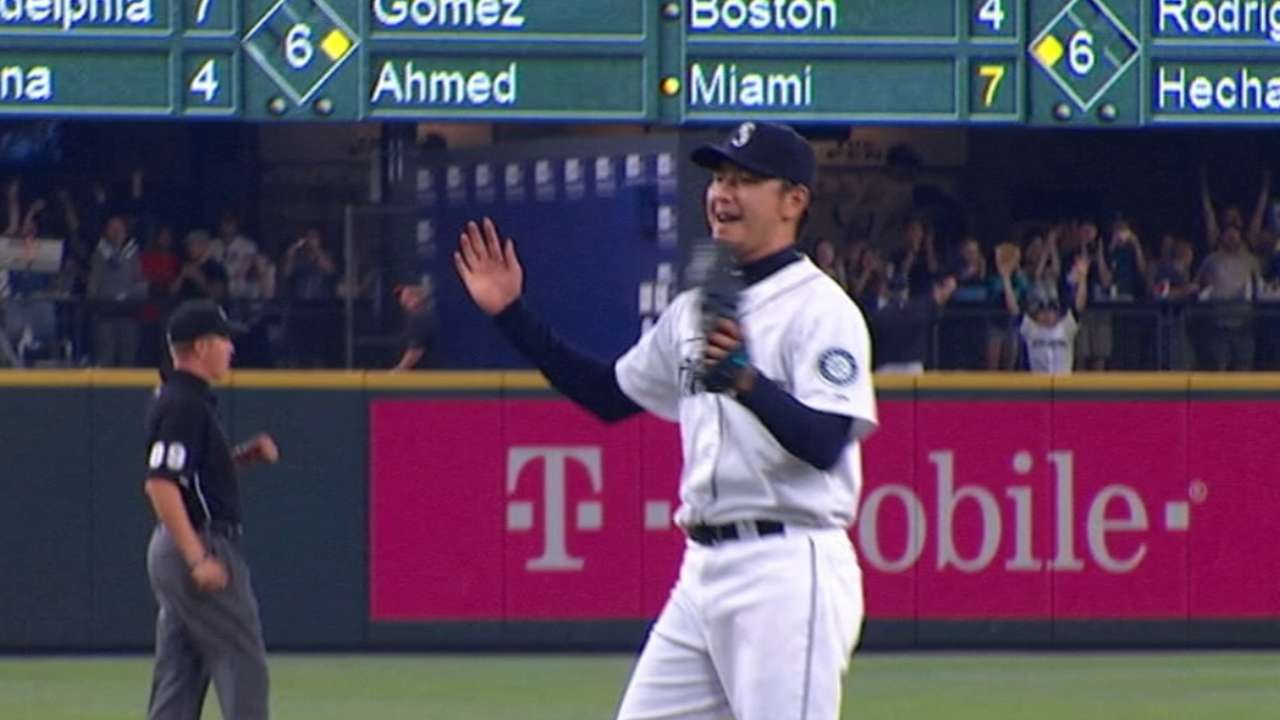 What are the chances the Mariners would go after Tim Lincecum?
-- Larry E., Maple Valley, Wash.
The two-time National League Cy Young Award winner is recovering from hip surgery and plans to hold a workout next month to show teams how far he's progressed. And while he's an intriguing story as a potential bounce-back free agent, it's hard to see a match in Seattle now that Iwakuma has re-signed and the rotation is already at least six deep with Felix Hernandez, Iwakuma, Miley, Taijuan Walker, Nathan Karns and James Paxton. Lincecum reportedly still wants to start and I would think he'll want to find a one-year deal where he can best land a rotation berth and show that he's healthy again. Some team will undoubtedly take that risk, but I don't see Seattle being the one given its rotation -- and payroll -- are both full.
With Danny Hultzen moving to a bullpen role to increase his chance of pitching in the Majors sooner, are the Mariners also thinking of stretching him out to make a run for the rotation is 2017 and beyond?
-- Bill H., Apple Valley, Calif.
The plan for Hultzen is to just get him pitching again and see if he can get his shoulder strengthened up enough to compete at some level for a full season. I don't think they're worried about rushing him to the Majors or stretching him out for future years. At this point, he just needs to get back on the mound and show he can stay healthy, and the short-term thought is that might be easier in a relief role. One step at a time there.
Why didn't the Mariners sign John Jaso? He's the same age as Iannetta and he hit well when he was here in 2012.
-- Mike C., West Richland, Wash.
Numerous reasons on that one, including that they prefer a right-handed bat in Iannetta to balance a very lefty-leaning lineup. But even more to the point, Jaso has never started more than 36 games behind the plate in a season since 2011 and didn't catch at all last year with the Rays because of concussion issues. Jaso is a good left-handed hitter, but is now more of a DH/outfield/first base candidate, while the Mariners needed an everyday catcher.
Which Minor Leaguer do you think has the best chance to make an impact on the Mariners' Major League club next season?
-- Brian M., Olympia, Wash.
If you're talking about a guy who starts the season in the Minors and then gets promoted, I'd go with Mike Zunino, assuming he opens the year in Triple-A Tacoma. But I'm guessing you mean which of the top prospects who haven't been in the big leagues much before. In that case, I'll go with Boog Powell, the outfielder, ranked No. 6 in the organization by MLB.com, acquired from the Rays last month, as being a guy who could get a shot before long. And right-handed reliever Jonathan Aro, who came from the Red Sox along with Miley, is another to keep an eye on. Aro is ranked No. 27 among the Mariners' Top 30 Prospects.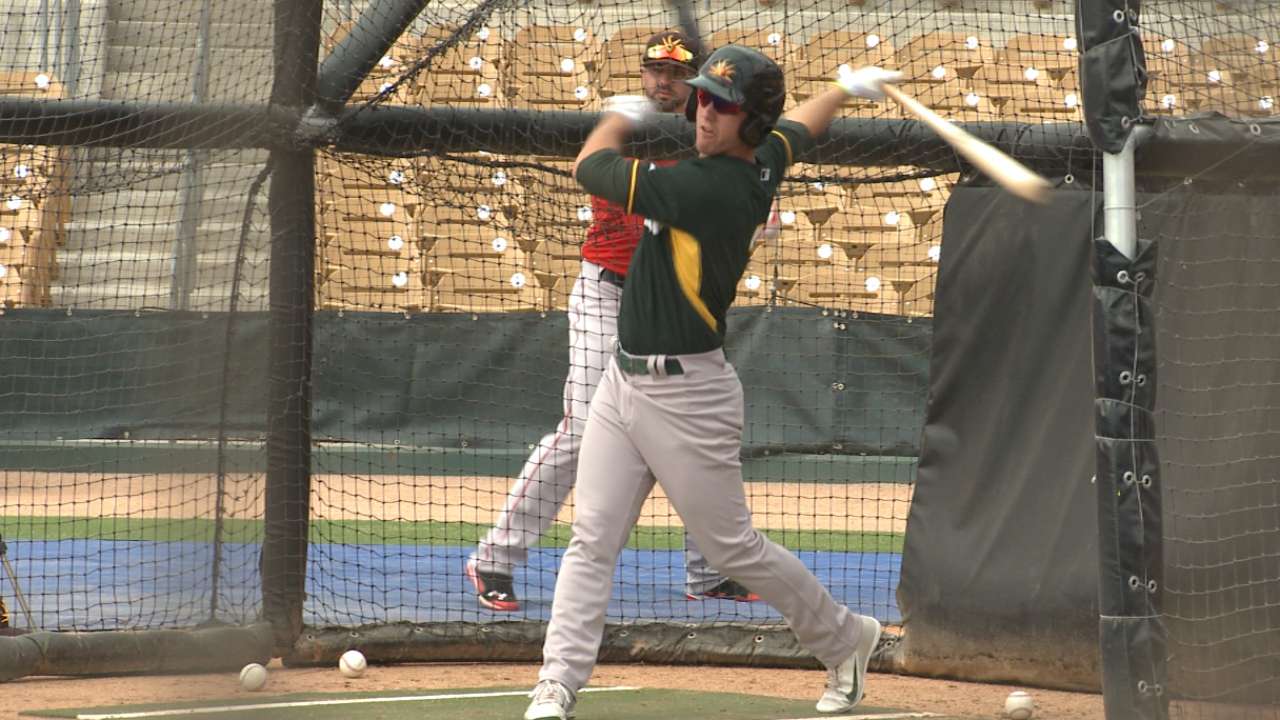 Greg Johns is a reporter for MLB.com. Follow him on Twitter @GregJohnsMLB, read his Mariners Musings blog, and listen to his podcast. This story was not subject to the approval of Major League Baseball or its clubs.