Story time? Rox youngster looks to break through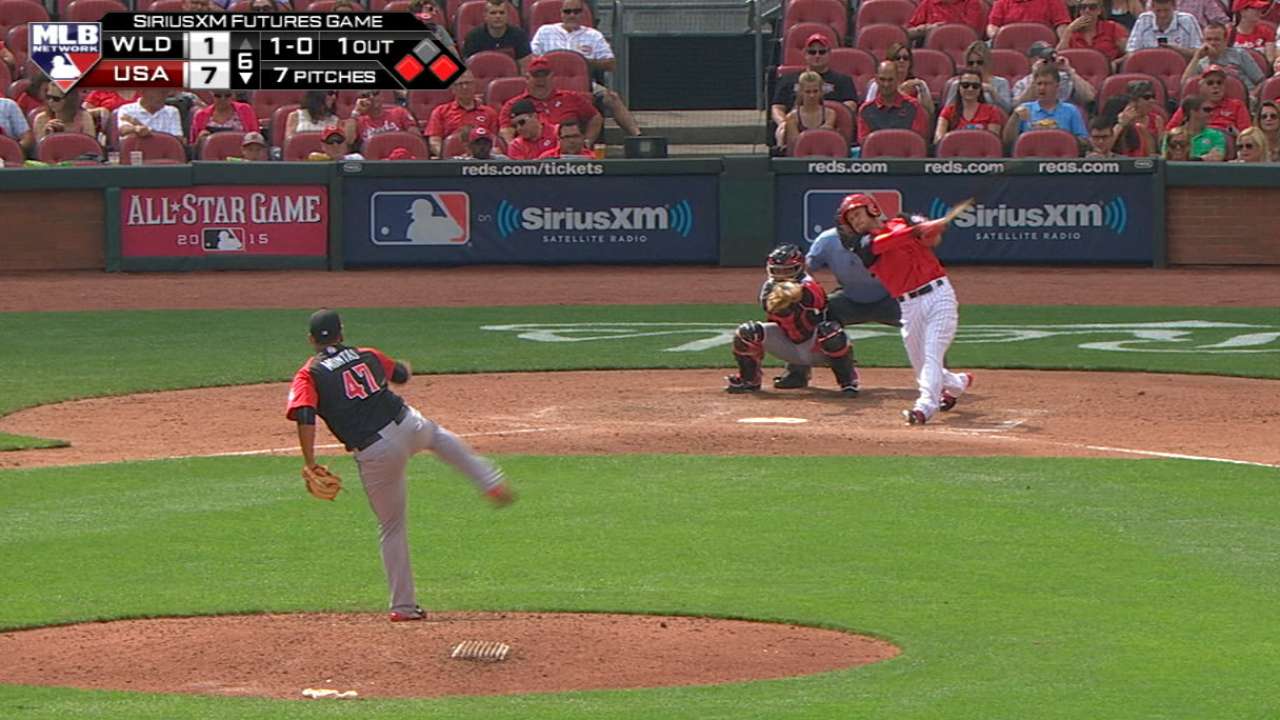 DENVER -- Rockies shortstop prospect Trevor Story has fun on social media, bantering about the pro and college football and basketball teams he follows. But when the posts are about him, he stays away.
He became a hot subject in early July, when the Rockies moved him from Double-A New Britain to Triple-A Albuquerque -- a decision that helped intensify trade rumors involving then-Rockies shortstop Troy Tulowitzki. By the time the Rockies traded Tulowitzki -- who a couple years back invited Story to his Las Vegas home and pushed him through training, even though he may have been helping his eventual replacement -- Story was actively ignoring various posts discussing whether he was soon bound for the Majors.
"It was crazy -- a whirlwind of emotions, because I knew Tulo pretty well and helped me a lot as a ballplayer, and I was sad to see him go," said Story, who called Tulowitzki to express his gratitude after the trade. "But when that happened, I just tried to focus on myself. I pretty much didn't get on any social media for a month. I tried to avoid the distractions and focus on baseball, and I did a pretty good job with that."
The Rockies let Story, 23, finish his solid Minor League season in Albuquerque. He hit .281 with a .373 on-base percentage and .523 slugging percentage in 69 games at New Britain, and .277/.324/.504 in 61 games at Albuquerque.
These days, Story is having some fun tweeting with his friends about the Cowboys, the Mavericks and LSU. But most of his days have been spent working. He moved to Scottsdale, Ariz., to do his training and batting-cage work at the Rockies' training center. The last several days have been spent back in his native, Irving, Texas, where he's doing indoor fielding drills.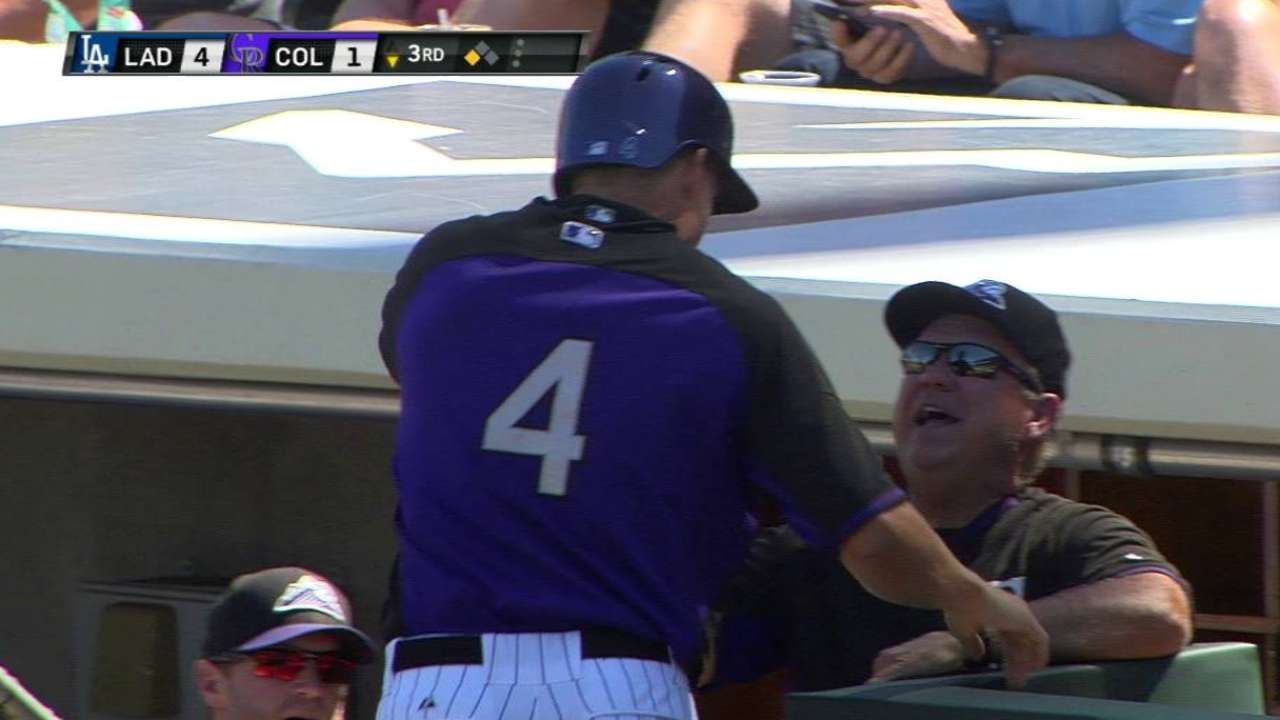 It's a good, grind-away reaction to a situation that is bound to put him front-and-center in media banter.
Jose Reyes, the switch-hitting veteran shortstop the Rockies received for Tulowitzki -- and the man whose presence allowed the Rockies to keep Story in Triple-A -- was arrested on a domestic violence charge on Oct. 31. If he is suspended under joint MLB-MLB Players Association policy, Story will have a clear opportunity to begin 2016 as the Rockies' starting shortstop.
The Rockies can go to veteran Daniel Descalso or Cristhian Adames if Story, a supplemental first-round pick (45th overall) in 2011, is not ready. But Story plans to give himself the best chance, and reading rumors about himself is not part of that plan.
"There's nothing that everyone's talking about that I don't know," Story said. "I need to focus on what I need to do to make it happen."
Story has taken huge steps in the process over the last 16 months.
After hitting .200 and dealing with injuries at Double-A Tulsa in 2014, Story batted .256 with nine doubles in 26 Arizona Fall League games to prove to the Rockies and himself that he could handle top competition.
Last year, Story showed up at Major League Spring training slightly more than 200 pounds -- 25-30 more than he weighed when selected out of Irving (Texas) High School. The club had concerns that he was becoming too muscular for shortstop.
The Rockies moved Story around the infield in Cactus League and Minor League play, mainly because they didn't know if they'd still have Tulowitzki when Story was ready for the Majors. But when Story played short, he proved more than capable.
"He's always been able to make the routine plays, and this year he showed growth in the intricacies of shortstop -- playing through balls, being able to go to his backhand side, being quicker and more nimble on his feet," Rockies senior player development director Zack Wilson said.
"Everything I saw in Spring Training last year and everything I've heard about Story since, it's very exciting," Rockies manager Walt Weiss said. "I do think he can play the position. He's a big kid but very athletic. But he hasn't played at all in the Major Leagues, so we'll be wanting to see him this spring. He'll let us know when he's ready."
Offensively, he showed he could handle the more savvy Triple-A pitchers.
"There were more guys that could not only overpower you, but they knew how to command offspeed pitches," he said. "So it was a good sign that I made the adjustment and could do damage, not only on fastballs but sliders and changeups and everything else."
Now it's simply a matter of Story keeping his concentration on the field.
"It's happened so many times to players all across this game: They get focused on things that aren't important or they're important, but they can't do anything about them," Rockies general manager Jeff Bridich said. "As long as his mind is right and he works the way that he should work, things will take care of themselves."
Thomas Harding is a reporter for MLB.com. Follow him on Twitter @harding_at_mlb, listen to podcasts and like his Facebook page. This story was not subject to the approval of Major League Baseball or its clubs.