Confident Klentak keeps busy as rookie GM
Phillies have made multiple trades, claims and Rule 5 picks in just two months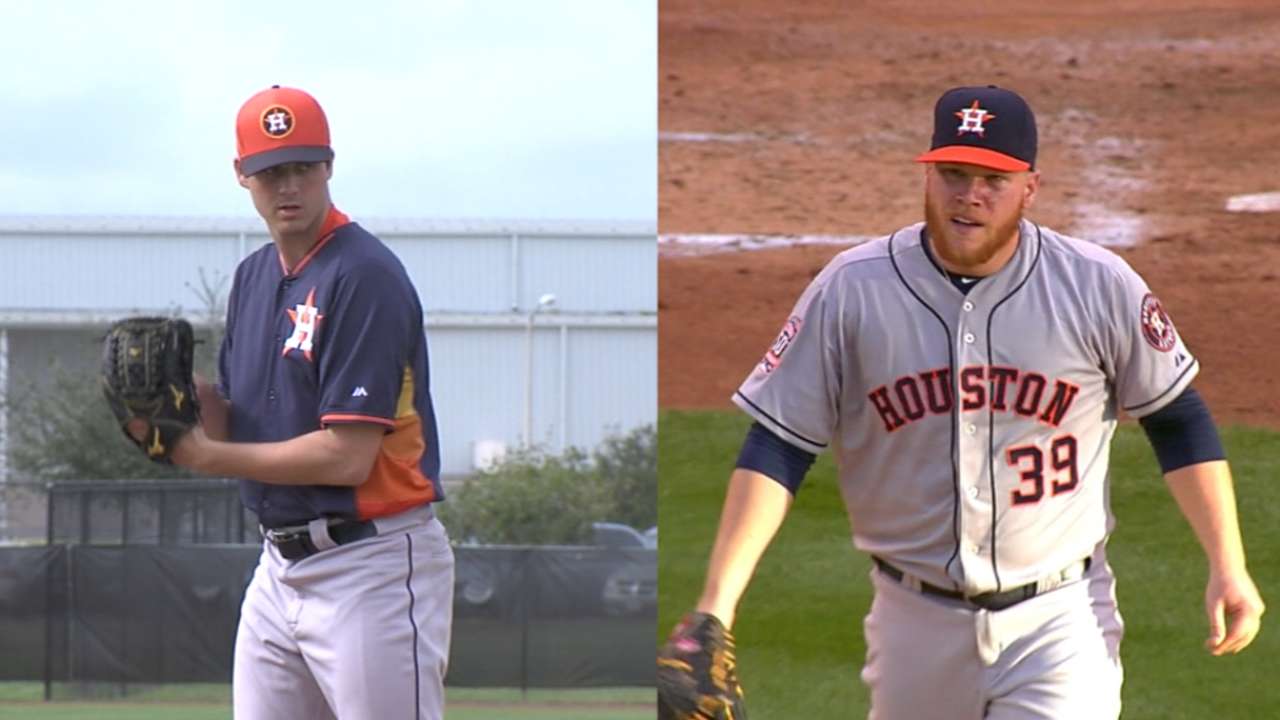 PHILADELPHIA -- Phillies general manager Matt Klentak has been on the job fewer than two months, but he has packed plenty into it.
Klentak made his first big trade Dec. 12, shipping closer Ken Giles and Minor League infielder Jonathan Arauz to the Astros for right-handers Mark Appel, Vincent Velasquez, Thomas Eshelman and Harold Arauz and left-hander Brett Oberholtzer. Since Klentak got the job Oct. 26, the Phillies also have made three other trades, signed one free agent, selected two players in the Rule 5 Draft, claimed four players off waivers and signed 11 players to Minor League contracts with invitations to Spring Training as they build for the future.
• Phillies get Appel in seven-player deal
Here is what Klentak told MLB.com this week about his experience so far:
Q: Have these first few weeks been a whirlwind for you?
A: I would say the early stages felt like a whirlwind. I think probably in the last few weeks, things have gotten down to a bit more of a normal pace. But I've been very pleased with what we've been able to accomplish in a relatively short period of time. Some of those are more apparent, just in looking at the way our roster has taken shape. I've also been pleased behind the scenes with some of the subtle adjustments we've been able to make to our process and just getting to know the group and the way that the group has rallied together.
Q: Has the job been what you expected, or have you learned anything new?
A: I think we're all products of our environments and our backgrounds, so naturally having had several different bosses and mentors over the years I've been able to see the industry through a few different lenses. I think the job is definitely different sitting in the GM chair because ultimately the final decision comes down to you. That is certainly a difference from what I'm used to, but it's not something that was unexpected. That's obviously part of the job and I knew that coming in.
Q: You mentioned being exhausted after the Winter Meetings, where you worked on the Giles trade. What was that week like?
A: The Winter Meetings are exhausting no matter what you do or don't do. And then when you add on working all week to make a pretty significant trade, yeah, there's very little exercise, you're eating bad food, you're not sleeping very much, there's tons of meetings. I came down with a pretty nasty cold by the end of it, but I think that's the way the Winter Meetings go more often than not anyway. But when you add on a fairly big trade as we were working on with Houston, that seems to shift things even further.
So it was exhausting, but I was very pleased. Not only with the outcome of the trade, but with the way that our group gathered together and rallied together to allow us to make an informed decision and make the best deal that we were able to make.
Q: When you're in the moment, do you feel any pressure of it being your first significant trade as GM?
A: Not on a personal level. I think we all recognized that this was an important trade for us, whether we made it or not. If we had kept Ken Giles, that was going to be important to us as well. In the moment when you're working on a big trade or a smaller transaction, I think you have to strip out the emotion of it. You have to strip out the significance and just execute a plan.
We knew from the very early stages of the offseason that trading Ken Giles was going to be a possibility. We knew what the interest was throughout the industry. Ultimately, we knew generally speaking what we were going to demand in player return if that was going to play out. We maintained our discipline. We worked through it and ultimately we pulled off a trade that we feel really good about.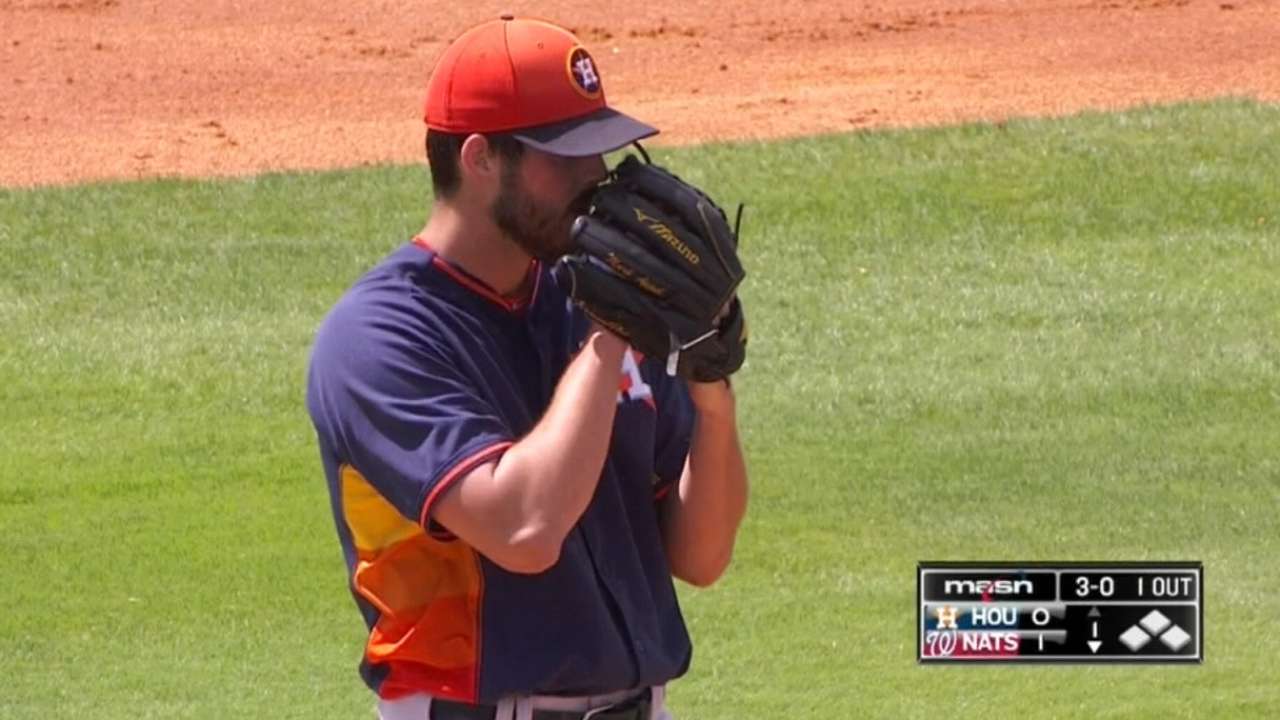 Q: Are you pretty pleased with the way you've executed your offseason plan?
A: I have been pleased with that. The two keys for us heading into the offseason were pitching and balance. And I think we've been able to achieve both goals. We've added pitching both of the veteran variety and some younger arms -- some with higher floors and some with higher ceilings. And I feel as though going into 2016, but likely heading into '17 and beyond, we've helped to build the foundation of pitching in our organization. I've said this before, but if you can pitch, you have a chance to win every single night. That's something we're going to be focused on for years. That's going to be critically important to this franchise as we move forward.
• MacPhail happy with Klentak, Phillies' moves
Q: Phillies president Andy MacPhail said recently he believes the Phillies will be able to find hitters when it comes time to add them. I assume you feel the same way?
A: I think that's right. Hitters generally regard our park as a good place to play. I know that our ownership is very committed -- and will be in the future -- to bringing in the right players and the top-caliber players to help us. We need to make sure that we are doing our job by providing the foundation, particularly in the pitching department, that allows us to do the other things that we need to do.
Todd Zolecki is a reporter for MLB.com. Read his Phillies blog The Zo Zone, follow him on Twitter and listen to his podcast. This story was not subject to the approval of Major League Baseball or its clubs.