Perfect fits for 5 under-the-radar free agents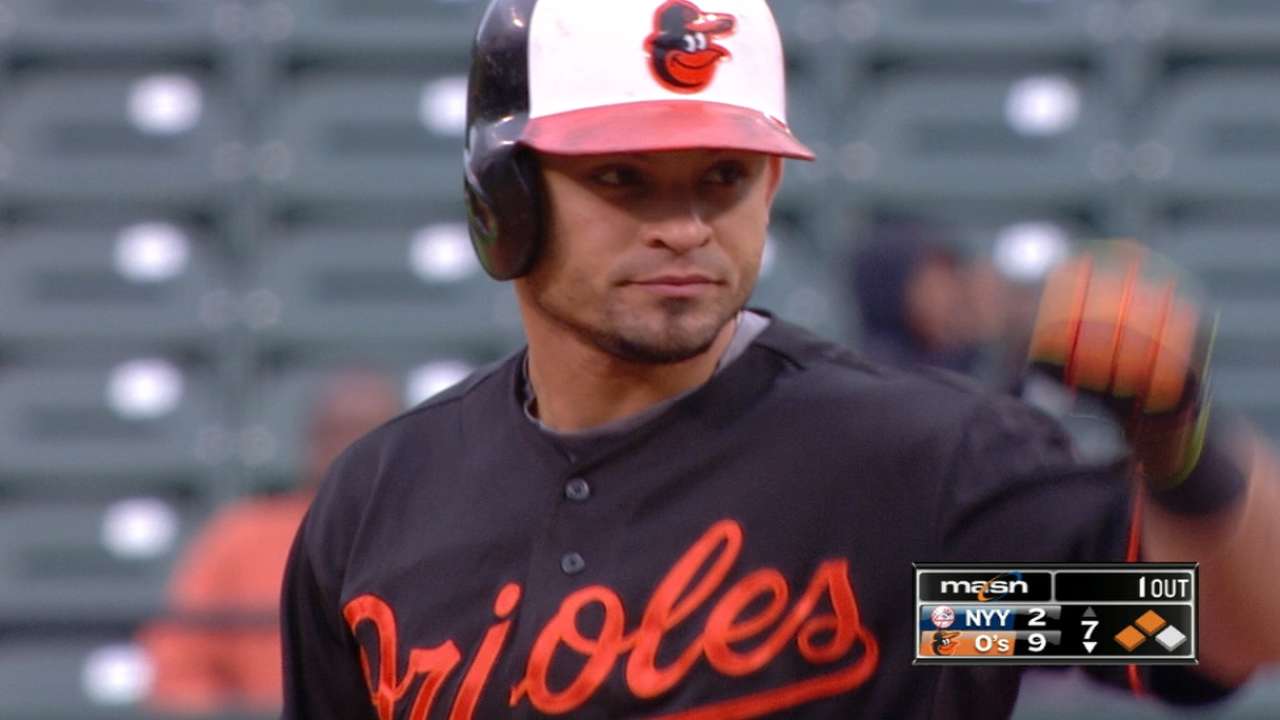 Every offseason, a lot of time is spent projecting landing spots for the top tier of free agents. That's understandable. The biggest names garner the biggest buzz.
In reality, however, they're the easy candidates to dissect. What team wouldn't want a Chris Davis or a Yoenis Cespedes? If you have the wherewithal to sign a piece like that, you do your best make it work.
There's a lot more nuance when it comes to the next level of free agents. It's not just about past numbers and projections. It's about finding the right fit for the right teams.
On Monday, MLB.com broke down some prudent acquisitions that have already been made this offseason. The following is a look at a few available players who would constitute a perfect fit with a specific club.
Gerardo Parra, OF, Royals
With Alex Gordon and Alex Rios on the free-agent market, the Royals are short a pair of outfielders. But given Kauffman Stadium's outfield -- the most spacious in the Majors according to Fangraphs -- they have every reason to be very picky.
That's where Parra, the two-time Gold Glove Award winner, comes in. Sure, he's no longer at the level he was defensively from 2011-13, when he was probably one of the top five defensive outfielders in the sport. But he's clearly more than capable of handling Kauffman.
Plus, his game fits the Royals' M.O. Parra has never struck out more than 100 times in a season. He's a contact hitter who generally thrives with his BABIP. And given his speed, he could use Kansas City's spacious dimensions to his advantage as a hitter, as well.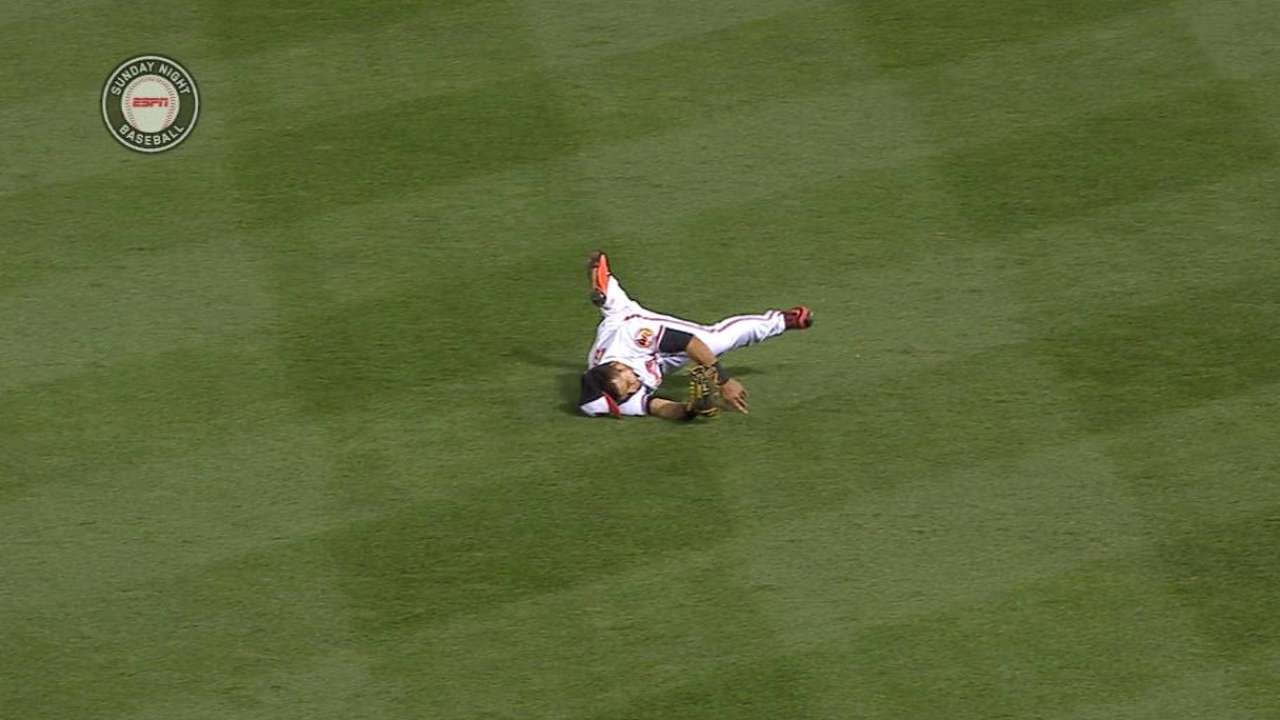 Domonic Brown, DH/OF, Orioles
The Orioles are lacking at both of their corner outfield spots, and it's reasonable to expect them to make a splash with one of those vacancies. Chances are, they didn't take a franchise-record offer off the table for Davis, just to pocket that money.
Still, their lineup needs depth, and Brown could provide that. His left-handed power would play nicely at Camden Yards, as would his lack of range defensively. (Baltimore's corner outfield dimensions are among the smallest in baseball.) If he can regain his form from 2013 -- or come anywhere close to it -- he'd be a nice fit there.
The O's lineup is currently extremely right-handed heavy, especially in terms of power bats. Brown would begin to restore some of the balance that seemed to disappear when Davis hit free agency.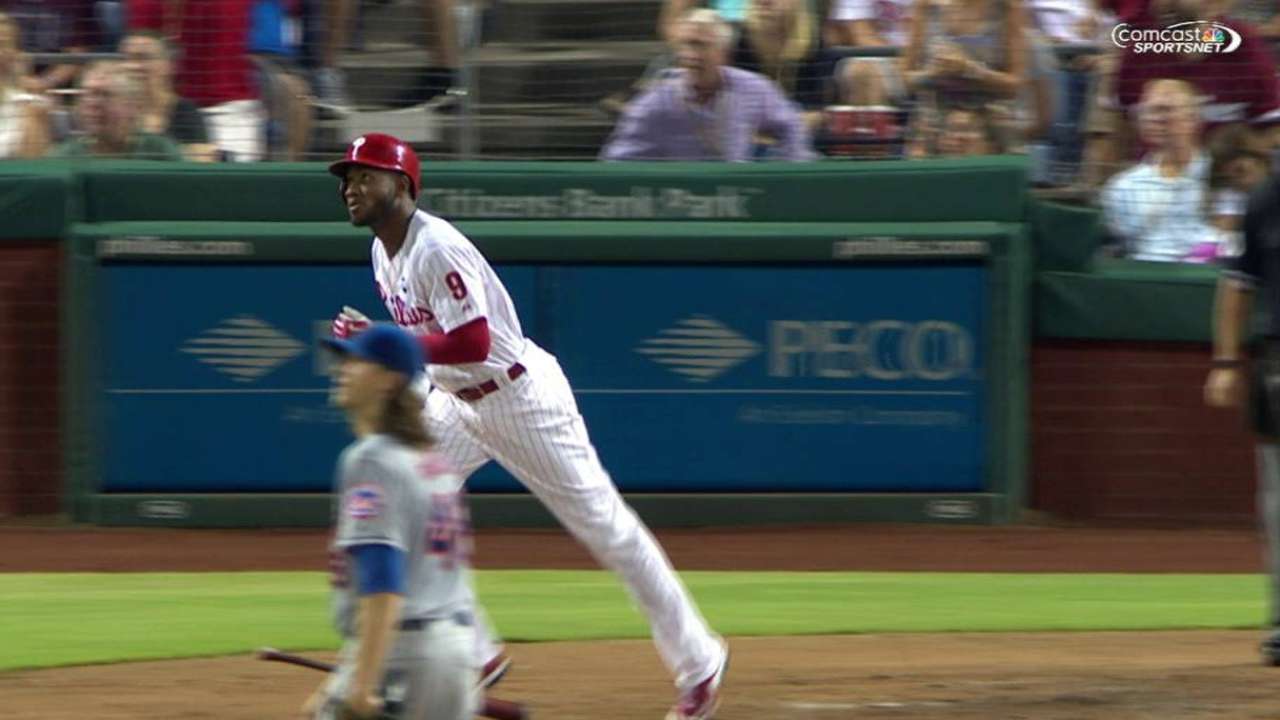 Doug Fister, SP, Pirates
It's fair to wonder whether Pittsburgh is done tinkering with its starting rotation after signing Ryan Vogelsong last week. At this point, the Bucs have only five big league-ready starters, and three of them -- Jeff Locke, Jon Niese and Vogelsong -- have some serious question marks entering 2015.
Enter Fister. He's precisely the type of pitcher the Pirates have had so much success with in the past. He's proven himself capable of being a middle-to-top-of-the-rotation guy, only to have fallen upon some hard luck. Fister experienced some forearm trouble early last season and saw his fastball velocity drop from a career average of 88.4 to 86.2.
As long as the Pirates are convinced of a return to full health, there's no reason to think he won't follow in the footsteps of Francisco Liriano and Edinson Volquez as the latest reconstruction project. Fister should fit well within the club's cost-conscious budget. Plus, in a home ballpark with a high park factor for home runs, but a low park factor overall, the Pirates should love his career ground-ball rate of 49 percent.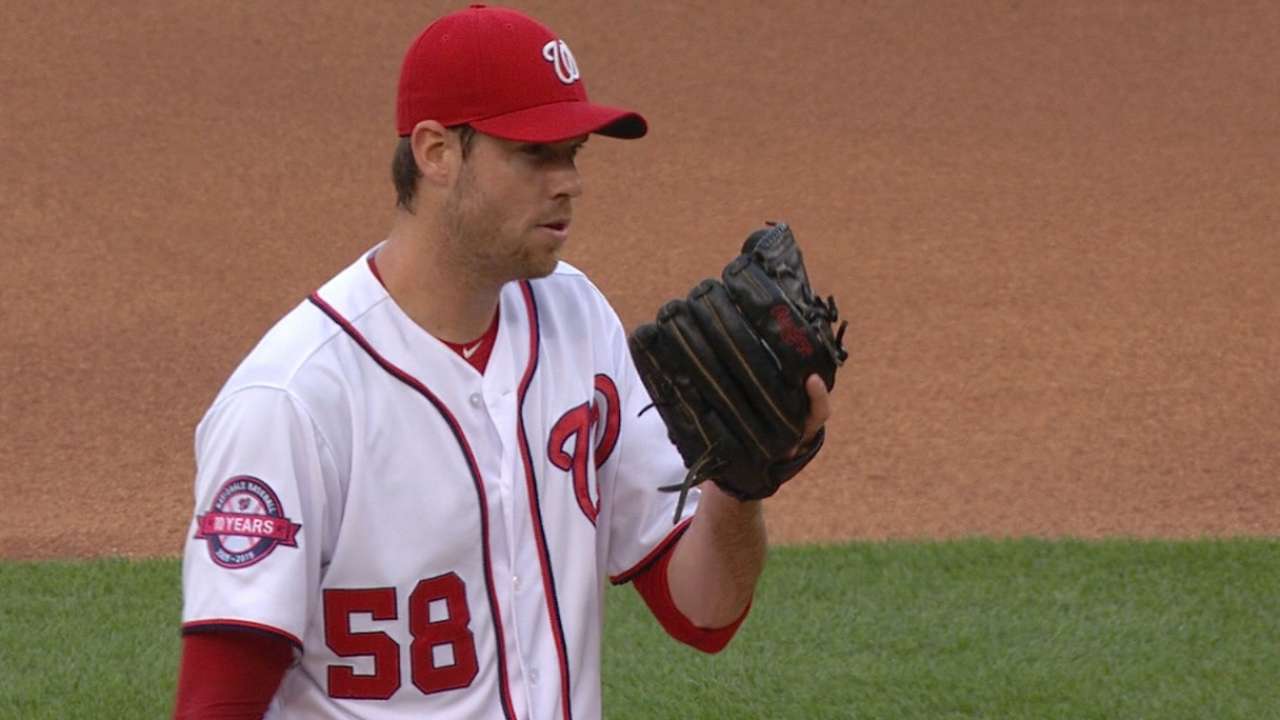 Denard Span, OF, Indians
Cleveland's search for offensive upgrades inevitably will hit a couple obstacles: price tag and Draft compensation. The Indians probably aren't going to break the bank for a Cespedes or a Justin Upton. And given their aversion to unnecessary spending, it's also hard to envision them giving up their No. 15 pick when building through the Draft remains so critical to their success.
Span won't cost the Indians in the Draft, and coming off an injury, he probably won't cost them much via free agency either. Cleveland could use both a center fielder and a leadoff man, and Span fills both of those criteria. He fits the Indians' mold as a high on-base guy, and he can also run a little bit.
The obvious downside to Span's free-agent case is his age. He'll be 32 by Opening Day. But Cleveland is one of the places where his inevitable decline in range probably won't be much of an issue, as Progressive Field boasts the second-smallest outfield in the Majors.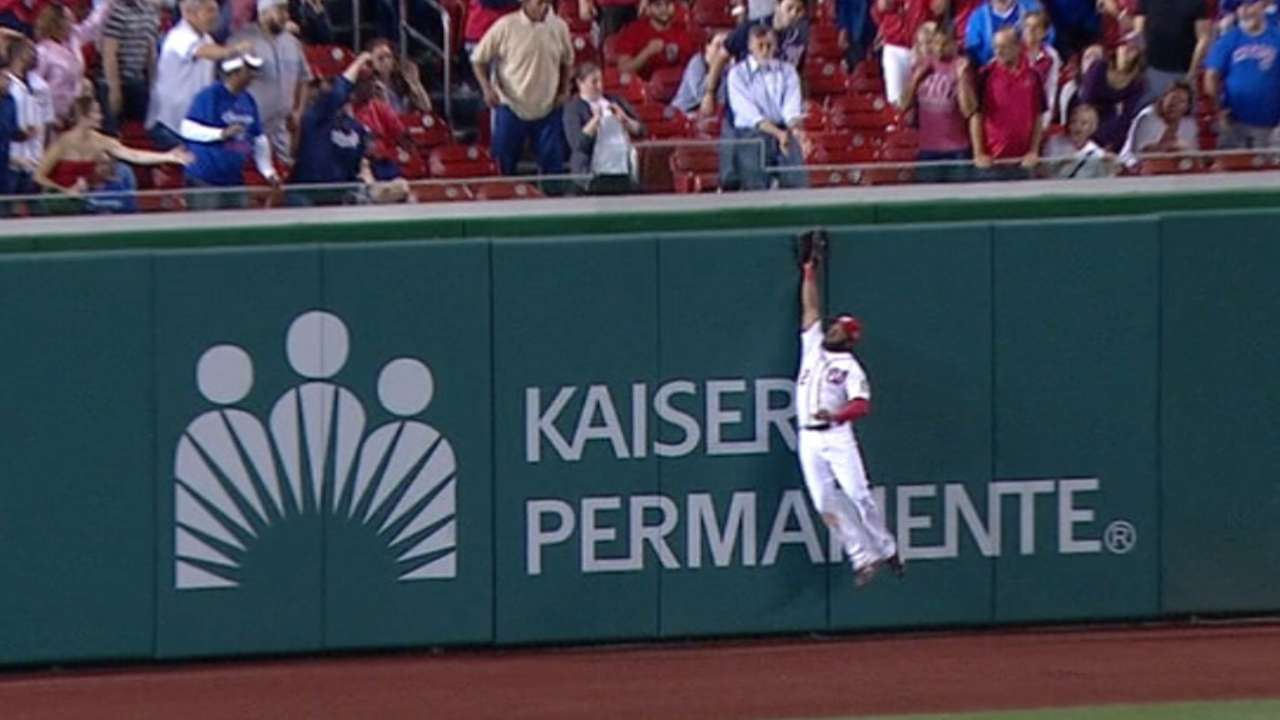 Ryan Raburn, OF, Mets
There's probably nowhere that Raburn's right-left platoon splits work better than in Queens. The Mets will break in Michael Conforto as their new left fielder next season, and they could use a solid right-handed bat to help ease his transition to an everyday role.
Raburn owns a career .827 OPS against left-handers (compared with a .693 mark against righties). In 2015, the difference was as pronounced as ever, with Raburn posting a .325/.415/.589 slash line in 176 plate appearances against southpaws.
And it's not just the left-handed-hitting Conforto who would benefit from Raburn's presence. The 10-year veteran could also spell Curtis Granderson in right field and Lucas Duda at first. Sure, the Mets appear poised to sign Alejandro De Aza. But there's still some room on the roster, and Raburn would fill a completely different need, as both a right-handed bat off the bench and as a spot starter against left-handed pitching.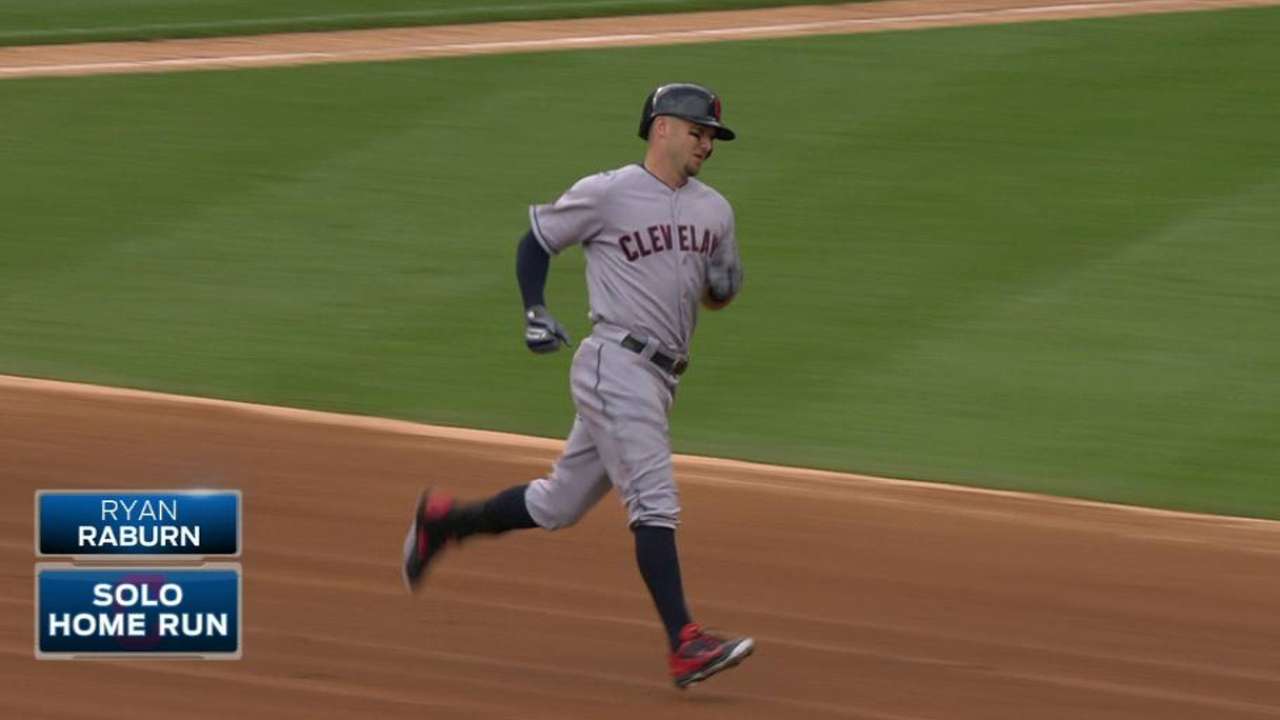 AJ Cassavell is a reporter for MLB.com. Follow him on Twitter @ajcassavell. This story was not subject to the approval of Major League Baseball or its clubs.