Inbox: What is Rivera's role with Rays in 2016?
Beat reporter Bill Chastain answers fans' questions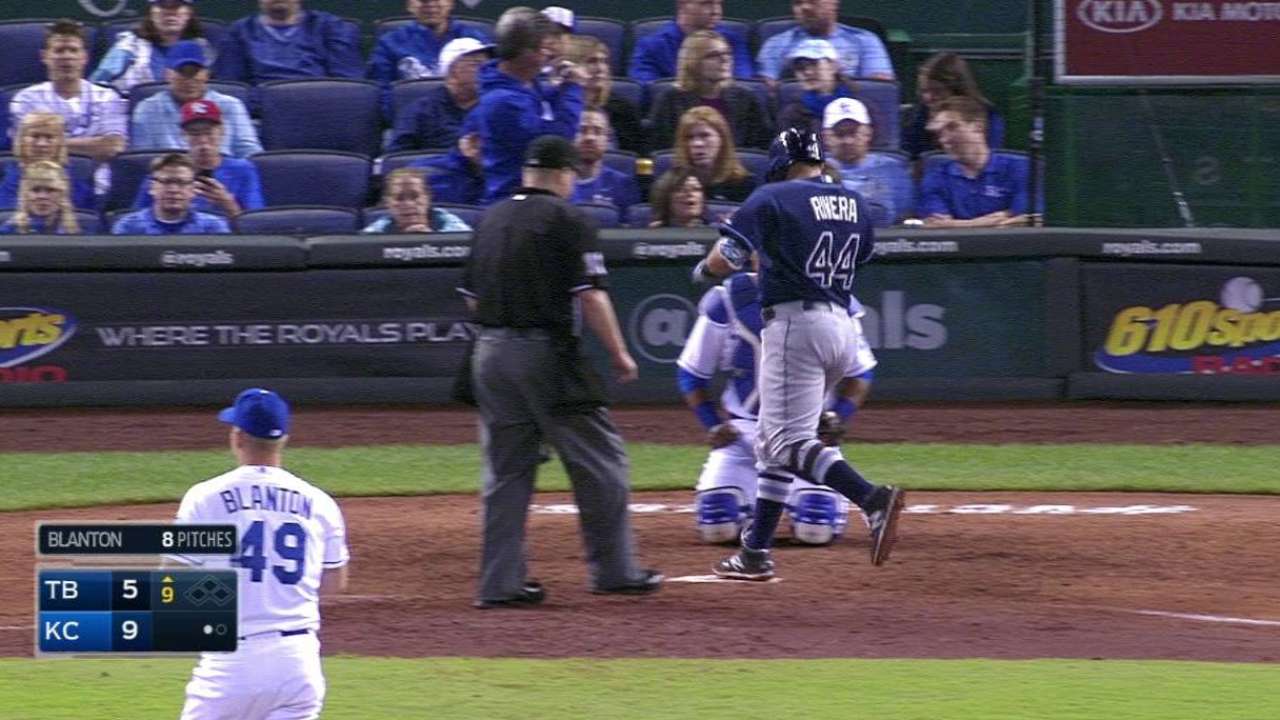 Is Rene Rivera in the Rays' plans for next season?
-- Junior A., Vega Baja, Puerto Rico
Rivera had a disappointing first season with Tampa Bay in 2015 after coming over in a trade with the Padres. Rivera's underachieving offense aside, the Rays do like his defense. Right now, the trio of Curt Casali, Hank Conger and Rivera all appear to be in the catching hunt, and Luke Maile is the underdog.
There's a chance Tampa Bay could keep three catchers, given the offense of Conger and Casali. There's also a chance the club could trade one of its catchers if another team sustains an injury or two during Spring Training. So for now, I'd say Rivera is definitely in the Rays' plans for 2016.
• Submit a question to the Rays Inbox
After seeing the Rays offer team-friendly deals to players in the past such as Chris Archer and Matt Moore, do you think it's possible for the club to try to lock down another young player like Kevin Kiermaier, or possibly take a risk and give Alex Cobb an incentive-based contract to protect from possible injuries or problems returning after his Tommy John surgery?
-- Cory K., Tampa
Yes, I think there's a good possibility that the Rays are working on long-term deals with the aforementioned players, as well as Logan Forsythe and Jake Odorizzi. Said deals can be good for the players and the team.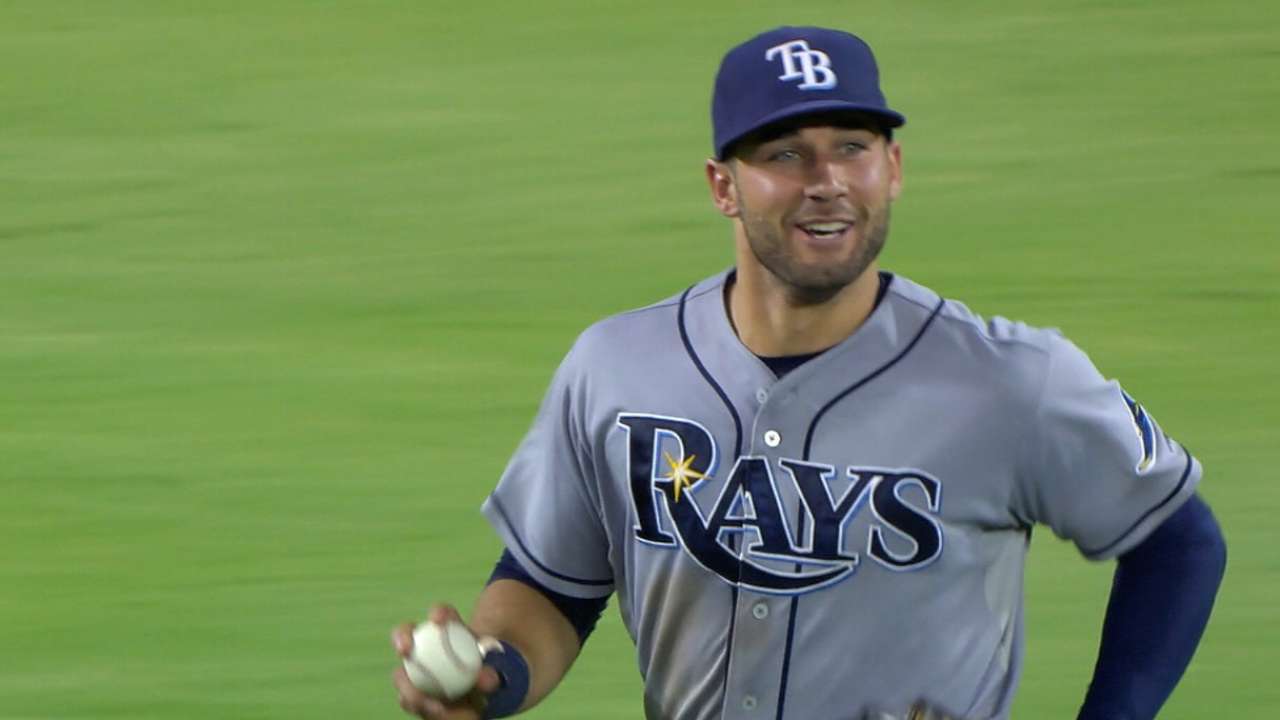 Evan Longoria once told me that former veteran teammate Eric Hinske advised him to always "take your first fortune." In other words, even if the money is not as great as it might be in arbitration, it is a safeguard against injuries, etc. And for the team, it makes sense because it's less money in the long run if the player continues to perform. Of course, there are risks associated on both sides.
Will the Rays trade James Loney in hopes of creating a spot for a platoon of Richie Shaffer and Logan Morrison at first base? My thoughts are that it would also allow for Steven Souza Jr. to become a full-time designated hitter and Mikie Mahtook to share right field with Brandon Guyer. All of this makes the Rays a much more potent offensive team.
-- Mat G., Montreal, Quebec
I think Tampa Bay would like to trade Loney more because of his $9 million contract for 2016 than his playing abilities. Loney can still play, and though he's not a home run-hitting first baseman, he has gap power and he's a standout defensive player. However, if the Rays do trade him, it would open up some of the aforementioned possibilities, though I don't see Souza as a DH only.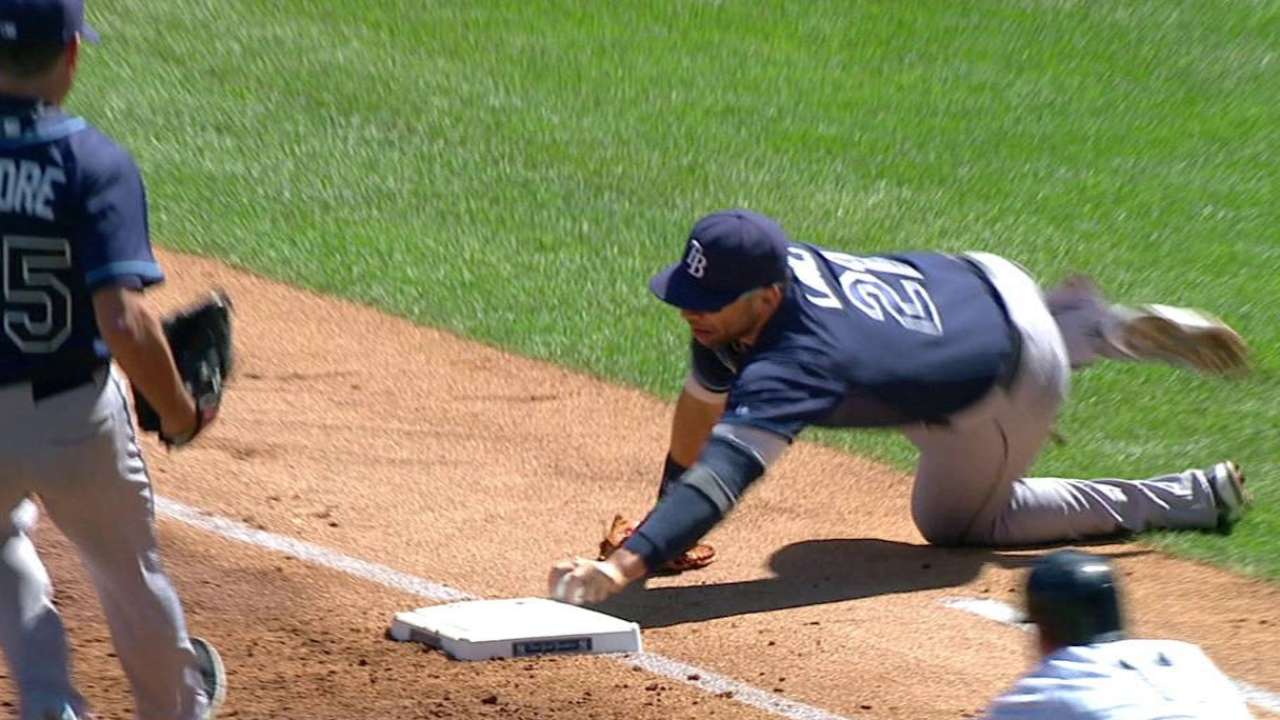 I heard that the Rays were trying to acquire an outfielder for one of their pitchers, but they have a solid outfield already. Who would they replace? Also, who would they trade for this outfielder?
-- Ian B., Tampa
I have to confess, I found that rumor a little odd myself. Perhaps a multiplayer deal was being proposed that would have included a Rays outfielder or two as well as a starting pitcher.
The Rays' issues last season, and historically, have dealt with not enough offense to go with their pitching. At what point will they decide it's time to add a splash bat?
-- T.W., Brooksville, Fla.
No doubt the Rays would acknowledge the fact they have dealt with not having enough offense to go with their pitching. However, the key to their formula has always been run differential. In other words, no matter what it takes, whether it's allowing fewer runs or scoring more, they want a significant difference between the number of runs they score and the number of runs they allow.
Unfortunately, the "splash bat" you mention is difficult to acquire in a trade and too expensive to acquire via free agency. So that leaves the options of trying to acquire a promising Minor League bat via a trade or to develop a player they drafted.
With the possible availability of Jose Fernandez, is it possible that the Rays bring him back to his hometown? His salary is currently in their range, and they have a bevy of players that they could move. Might force me to buy season tickets. I would make the trip to the Trop every fourth or fifth day to watch this kid pitch.
-- Tom K., Valrico, Fla.
I think a lot of people would make such a trip to the Trop, Tom. Given the fact the Rays are already pitching-rich, I don't see such a trade coming to fruition, though.
Bill Chastain is a reporter for MLB.com. This story was not subject to the approval of Major League Baseball or its clubs.