Gordon reportedly on White Sox radar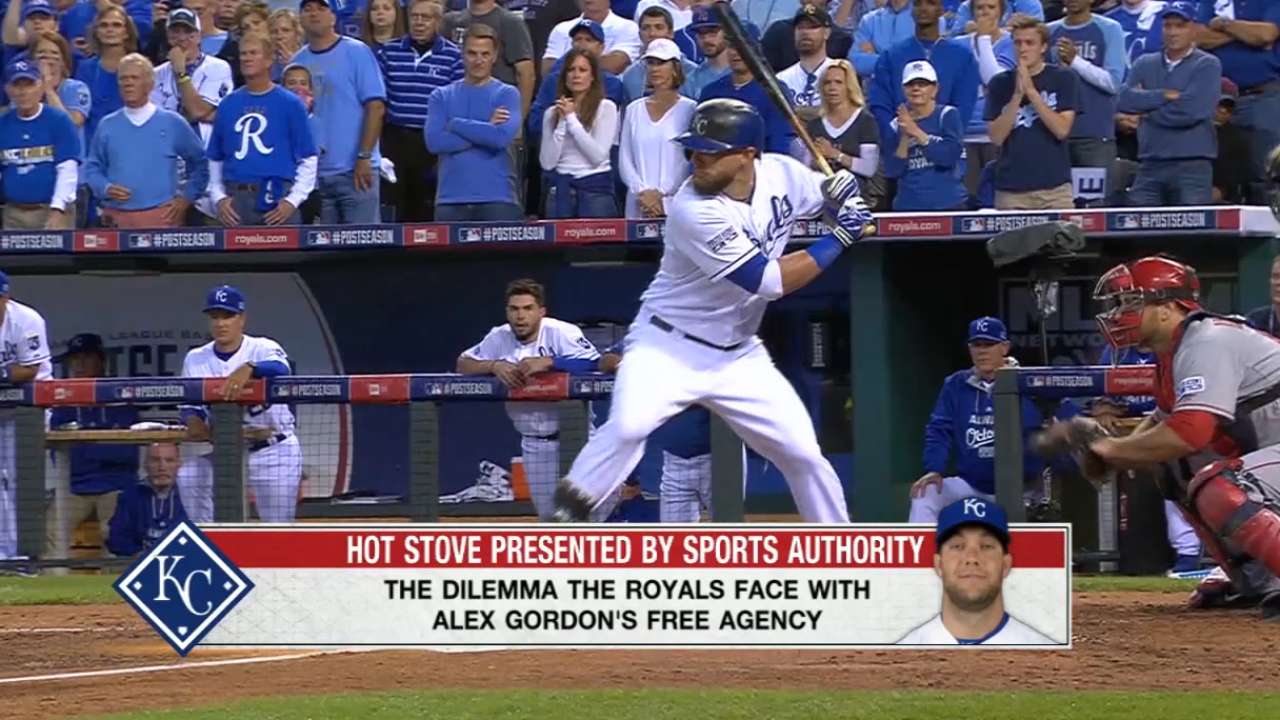 The White Sox are reportedly joining the fray for highly sought-after free-agent outfielder Alex Gordon, according to FOXSports.com.
It's commonly known that there is mutual interest between Gordon and the Royals, who selected him in the first round of the 2005 Draft and for whom he has played his entire nine-year career.
But Gordon, 31, has suddenly emerged on the White Sox radar, Rosenthal reported Tuesday. Rosenthal said that Chicago's interest stems from the fact that Gordon knows the American League Central, hits left-handed, plays defense and has good makeup.
The question, Rosenthal says, is whether the Sox could pay enough to pry him away from the Royals.
Rosenthal adds that the White Sox could trade a combination of Adam LaRoche, Melky Cabrera and/or Avisail Garcia to free up some roster space and budget room (LaRoche is set to make $13 million this year), but that would be difficult considering some of the sluggers (Pedro Alvarez, Chris Carter) remaining on the free-agent market.
Joey Nowak is a reporter for MLB.com. Follow him on Twitter at @joeynowak. This story was not subject to the approval of Major League Baseball or its clubs.