Goldschmidt strives to set example for youth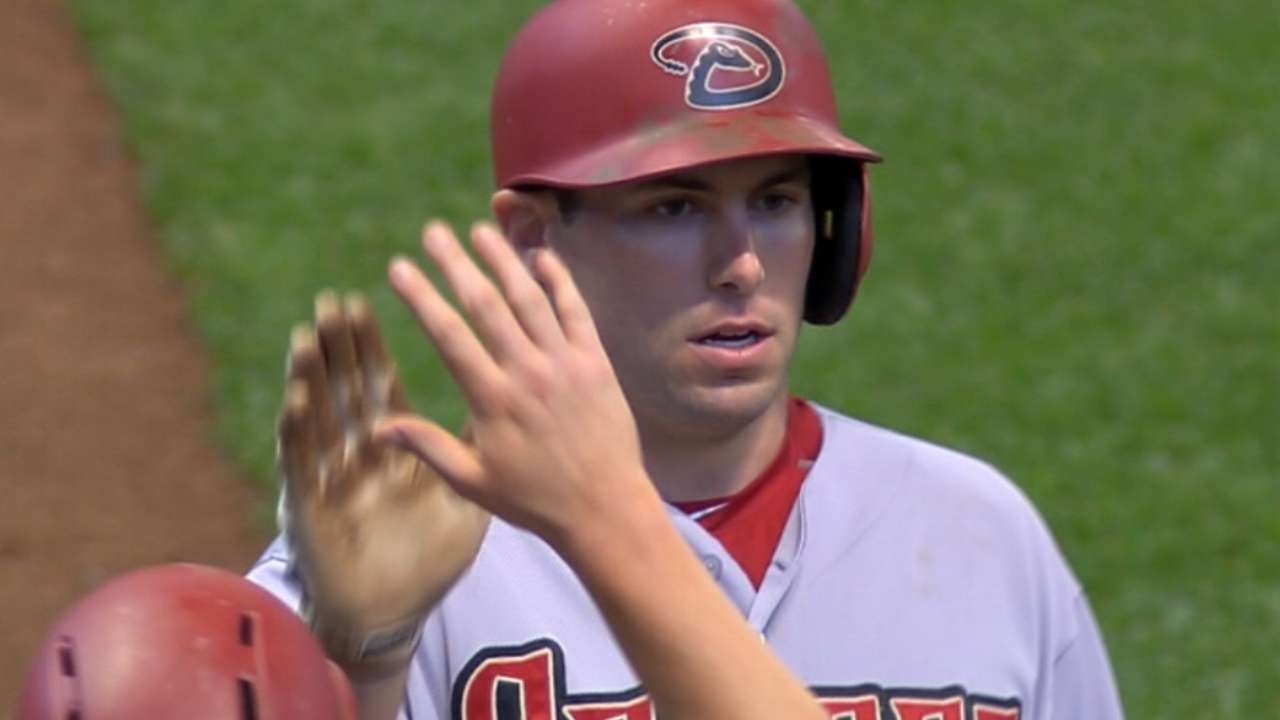 Paul Goldschmidt has been the face of the D-backs' franchise since making his Major League debut in 2011 at age 23. Now, with five seasons of experience under his belt, the first baseman is the team's veteran and elder. After all, as of mid-December, Arizona's 40-man roster contained more than 30 players younger than the 28-year-old.
One of those players is Shelby Miller, the right-hander who joined Arizona in an early December trade with the Braves. Righty Zack Greinke, another newcomer, is one of the rare few older than Goldy.
In light of this youth movement, Goldschmidt shared his memories of his own upbringing in baseball and his thoughts on baseball's next generation.
What would you tell kids who want to play baseball?
Firstly, I think it's awesome that [MLB announced its Play Ball initiative]. There is a lot that the game of baseball can teach you, whether it's teamwork, hard work paying off or dealing with failure. You can build relationships through youth sports.
What are some of your earliest baseball memories?
I got introduced to tee-ball and fell in love with the game. Growing up, I watched the Astros almost every night. I watched the All-Star Game every year. The Home Run Derby at Fenway, in particular, sticks out to me.
What do you think about the game's abundance of young stars?
There are a lot of talented guys. All of the Major League organizations are putting a lot of emphasis on developing their Minor Leaguers, and when you are getting great coaching at an early age, it helps you get better.
Tell us about your approach when you were younger.
Honestly, I just tried to go out there and play the best I could and help whatever team I was on win. I tried to get better every day. And if I got the opportunity, which fortunately I did, I tried to take advantage of it. I didn't really worry about what anyone else was doing. I'm just lucky that the Diamondbacks gave me the opportunity to play.
Can you describe what it's like to have young ballplayers look up to you?
I know that I am a role model to a lot of kids -- and not just me, but every Major Leaguer. I make plenty of mistakes on a daily basis and there are things I wish I could take back, but it's always in the back of my mind. Kids are going to emulate their favorite players, so you want to set a good example for them.
Allison Duffy-Davis is an associate editor for Major League Baseball. This story was not subject to the approval of Major League Baseball or its clubs.