Rumor roundup: Mets size up outfield market
Span reportedly NY's preferred free-agent option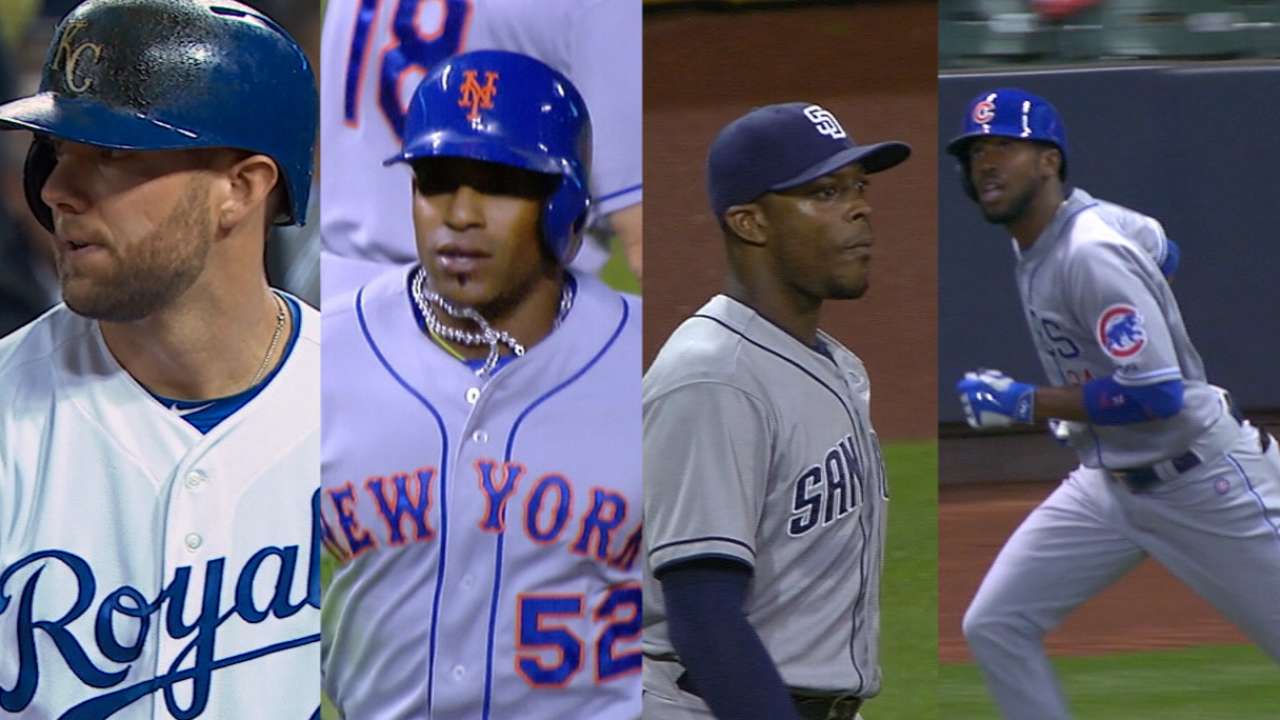 The free-agent market has slowed in recent days, but it could soon see some activity as teams squeeze in some last-minute shopping ahead of Christmas.
Here's a look at the latest Hot Stove stories from around the big leagues:
Mets surveying free-agent outfielders
The Mets' search for an outfield bat has reportedly led them to a trio of free agents -- Denard Span, Will Venable and Alejandro De Aza -- according to ESPN.com's Jerry Crasnick.
Any of the three could serve as a left-handed complement to right-handed-hitting Juan Lagares in center field. New York is rumored to be meeting with Span, 31, next month, and Crasnick lists him as the Mets' preferred option. Span, who was limited to just 61 games in 2015 due to three injuries, batted .301/.365/.431 last season.
Venable, 33, hit .244 with 33 RBIs and 16 stolen bases through 135 games with the Padres and Rangers last season. De Aza, 31, split the 2015 season between Baltimore, Boston and San Francisco, batting .262/.333/.422.
Kazmir market developing
Free-agent starter Scott Kazmir could be the next pitcher off the market. According to USA Today, the left-hander has narrowed his options down to six teams: the Royals, A's, Orioles, Cardinals, Nationals and Astros.
CBS Sports reported Friday that Kazmir has multiple three-year offers, ranging from $12 million to $13 million per year. He also has the benefit of not being attached to Draft compensation.
Kazmir, who turns 32 in January, went 7-11 with an ERA of 3.10 through 31 starts with the A's and Astros last season.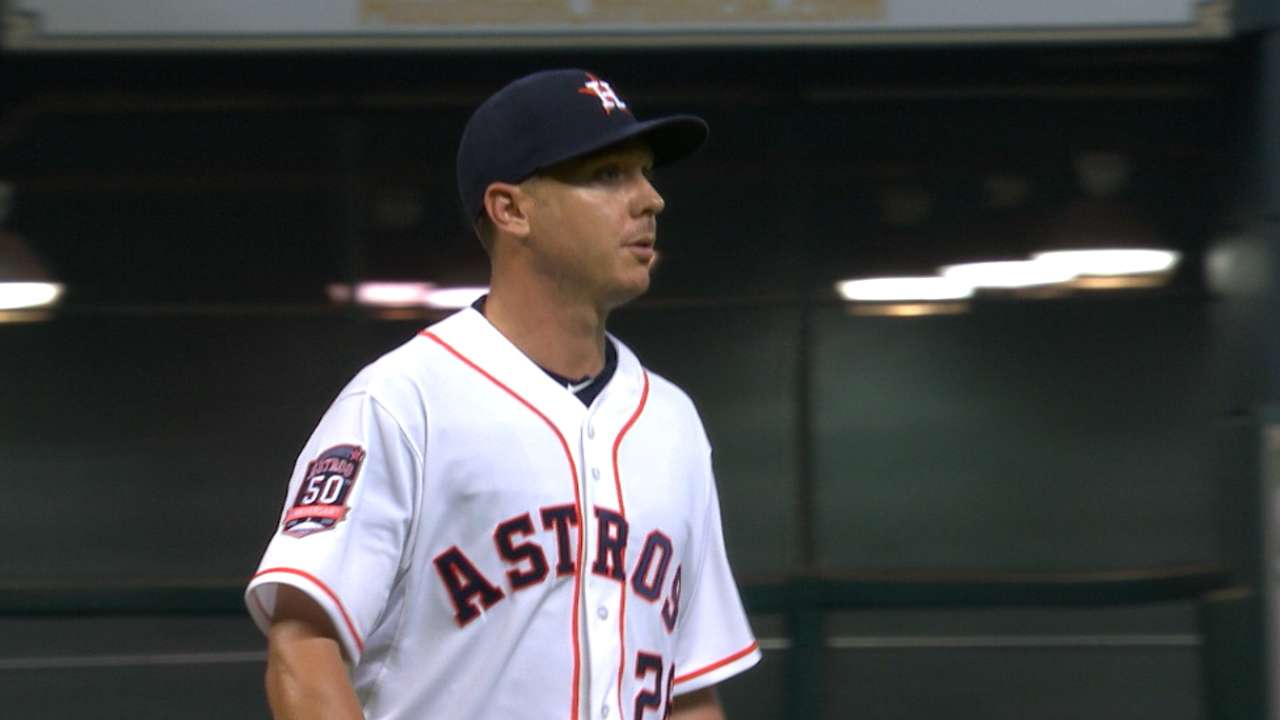 Fernandez sets date for showcase
Cuban infielder Jose Miguel Fernandez got one step closer to the big leagues Monday, announcing his first showcase will take place Feb. 3 in the Dominican Republic.
"I will give my best and show how we play in Cuba," Fernandez told MLB.com's Jesse Sanchez. "I'm ready. I've been training every day and now it will be my time. I'm excited."
Fernandez left Cuba this month after eight seasons with Matanzas in Serie Nacional, the island's premier league. He has batted .319 with 37 homers and 318 RBIs through 608 career games.
Due to his age (27) and professional experience, Fernandez won't be subject to international signing guidelines and can sign as an unrestricted free agent as soon as he's deemed eligible by MLB.
Cuban INF Jose Miguel Fernandez's 1st showcase on Feb. 3 in the DR. "I want to be play in the big leagues," he told https://t.co/mkcBse7p5i

— Jesse Sanchez (@JesseSanchezMLB) December 21, 2015
Phillips' future in Cincinnati unclear
Though not officially dead, a reported trade that would send Brandon Phillips to Washington hit a major snag this weekend when Phillips declined to waive his 10-and-5 rights. The 34-year-old second baseman is now facing uncertain times in Cincinnati.
Phillips has two years and $27 million remaining on his contract but may not be in the Reds' rebuilding plans. A source told MLB.com's Mark Sheldon that Phillips requested a "significant benefit" -- likely either an extension or added money -- to accept a trade to the Nats.
For now, both clubs, neither of which confirmed a deal was agreed upon, will wait to see if Phillips changes his mind. But it's possible the Nationals move on to a different second-base option via free agency or other trades.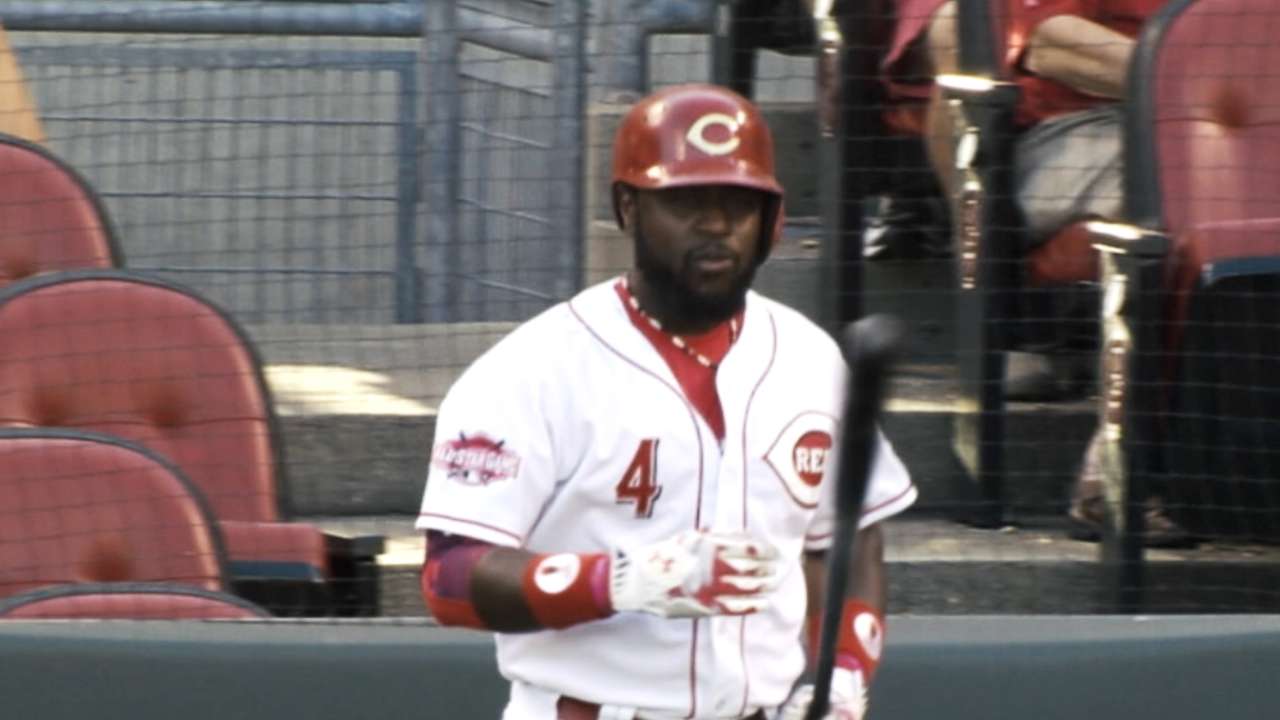 Chad Thornburg is a reporter for MLB.com. This story was not subject to the approval of Major League Baseball or its clubs.