Inbox: When can Boston expect to see Moncada?
Reporter Ian Browne fields questions from Red Sox fans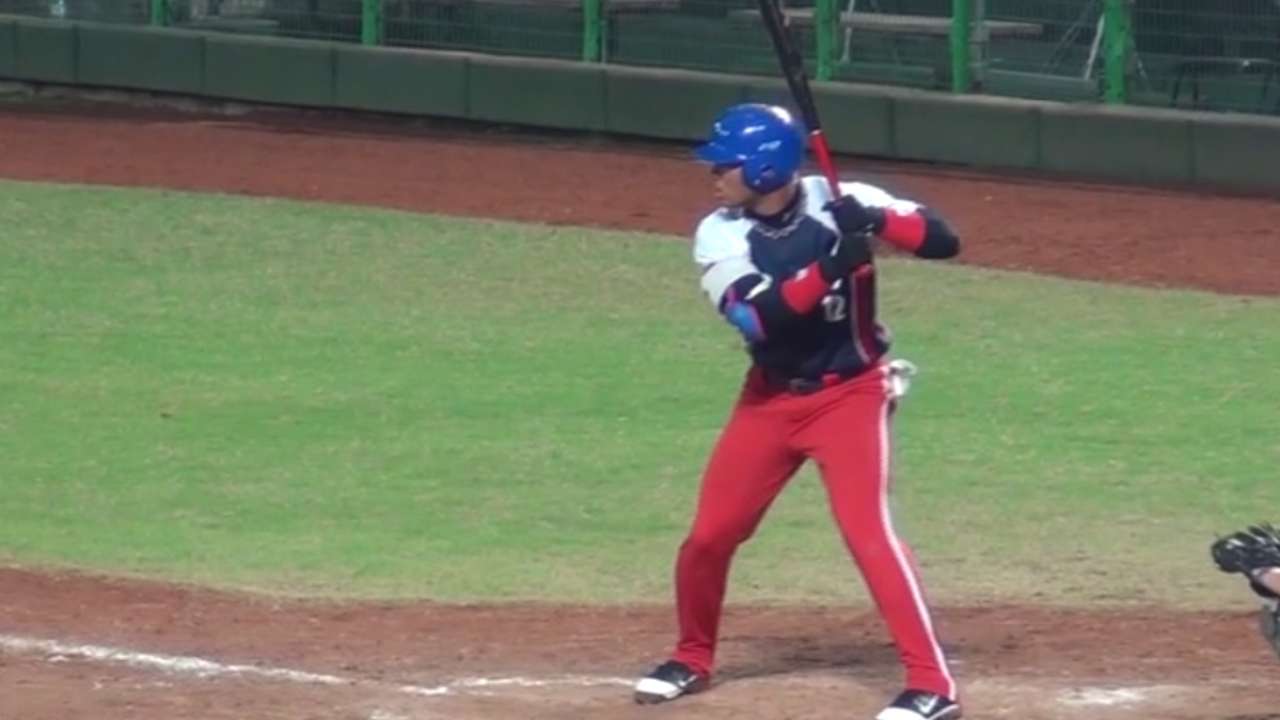 What is the timetable for Yoan Moncada's MLB debut? Where is he expected to play, assuming Dustin Pedroia still has second base locked up?
-- Dan B., Vernon, British Columbia
My guess is that you'll see Moncada at Fenway Park at some point in 2017. Look for him to get to Double-A before '16 is over. The beauty of a guy like this is that he probably has the athleticism to play several positions. Third base could be a good fit for the 20-year-old prospect in the long term. The Red Sox have Pablo Sandoval under contract through 2019, but he could always move across the diamond or to designated hitter.
• Submit a question to the Red Sox Inbox
Do you think Hanley Ramirez has a good chance to pull himself out of last year's slump?
-- Nathan S., Cincinnati
The one thing you learn with each passing year you watch baseball is that players generally live up to their track records. I believe that injuries were the main reason Ramirez didn't do so well last year. If he is healthy, he will hit. Ramirez turned 32 in December, so it's not like he's at an age that suggests he is in decline.
Will Christian Vazquez and Blake Swihart split time catching behind the plate?
-- Joe S., Boston
The first thing the Red Sox need to do is take stock of Vazquez's health once Spring Training begins. He is coming off Tommy John surgery. Once Vazquez is ready to go full tilt, the club can properly evaluate how its two young catchers stack up against each other. Though a job-sharing tandem might work for a while, eventually the club is probably going to have to decide which one is the catcher of the future.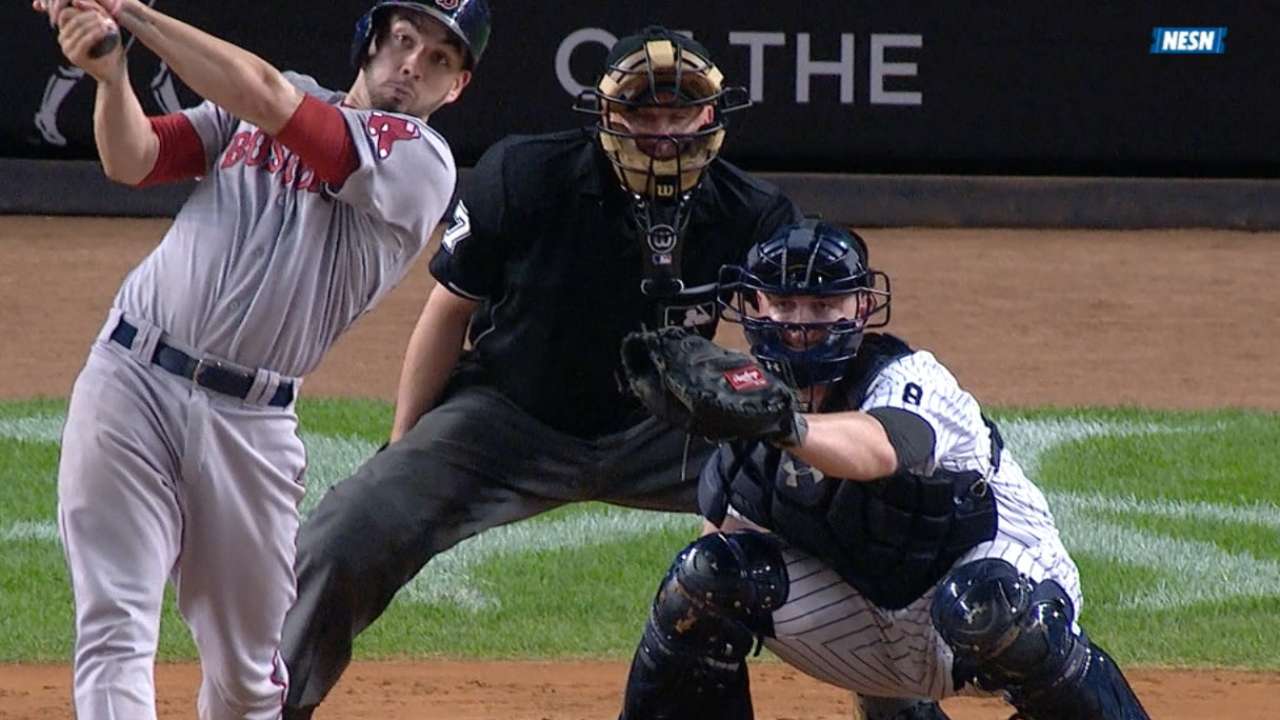 Though I'm more optimistic after the David Price signing, I still have my reservations about the roster. I'm thinking we need another formidable, experienced middle-of-the-order starting pitcher, like James Shields, and a big bat outfielder. Are the Sox truly comfortable with the roster going into the season?
-- Jake C., Sheridan, Wyo.
Every team can always see a spot on the roster they'd like to improve. But the Red Sox have used a lot of resources (either financial or in terms of player compensation) to acquire Price, Craig Kimbrel, Chris Young and Carson Smith. At this point, I think president of baseball operations Dave Dombrowski is comfortable going into the season with what he has and making the tweaks he sees necessary after evaluating the team the first couple of months.
How does Deven Marrero fit in to the Red Sox's future plans?
-- Peter K., Fayetteville, N.C.
Marrero offers organizational depth at second base, shortstop and third base. Brock Holt is obviously in the way at the super-utility role, but Marrero still has Minor League options and is a top defender. The Red Sox are in no need to get rid of him. You never know what injuries might pop up during the season. And if that happens, Marrero will get a chance to be on the Major League roster.
What are the plans for Roenis Elias and Steven Wright?
-- Gendon F., Huntsville, Ark.
They are both depth options in the rotation if one of the projected five starters gets hurt. The reason I'd look for Wright to make the team out of camp as a long man is that he is out of Minor League options. Elias still has options, but could also be in the mix to win a bullpen spot.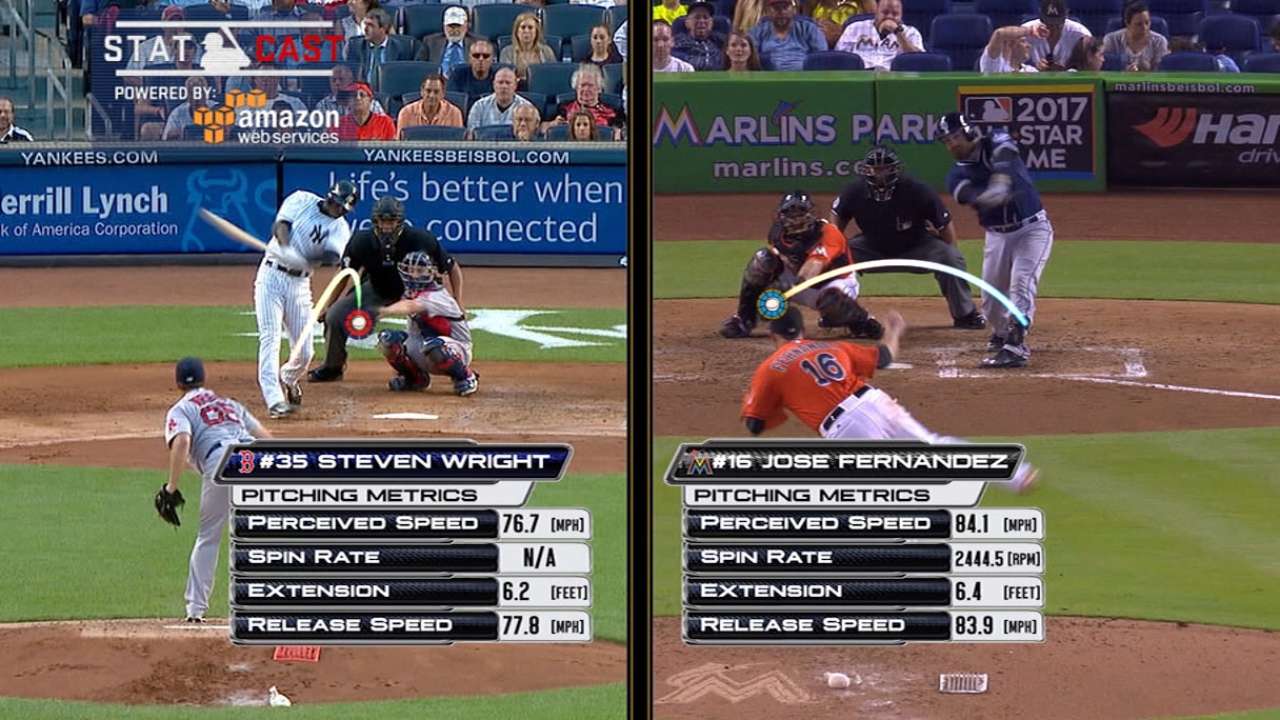 Will Craig Breslow be back for next year? And how many more years do you think we can get out of Koji Uehara?
-- Anonymous, South Burlington, Mass.
I don't think Breslow fits into the team's plans for next season. The Red Sox have Robbie Ross Jr., Tommy Layne and Elias as possible lefties in the 'pen. Also, Breslow is interested in maybe getting a chance to start somewhere. As for Uehara, he will turn 41 in April and is under contract for only this year. If he continues to perform, perhaps he'll re-sign after the season. Uehara is obviously comfortable in Boston.
Why do the Red Sox keep passing out No. 24? Dwight Evans played in Boston for 19 years and his numbers were pretty close to Jim Rice's. Will we ever see Dewey's number retired in Fenway?
-- Ryan N., New Britain, Conn.
The Red Sox have a firm policy on retiring numbers, and it entails a player being inducted into the Baseball Hall of Fame. To this point, the only player the club made an exception for was Johnny Pesky, who was an all-time ambassador for the franchise. Perhaps the policy will be loosened in the coming years. I know a lot of fans would be in favor of seeing Evans get his number retired. Or perhaps they will one day retire that number for Price, if the next few years go as well as the club hopes.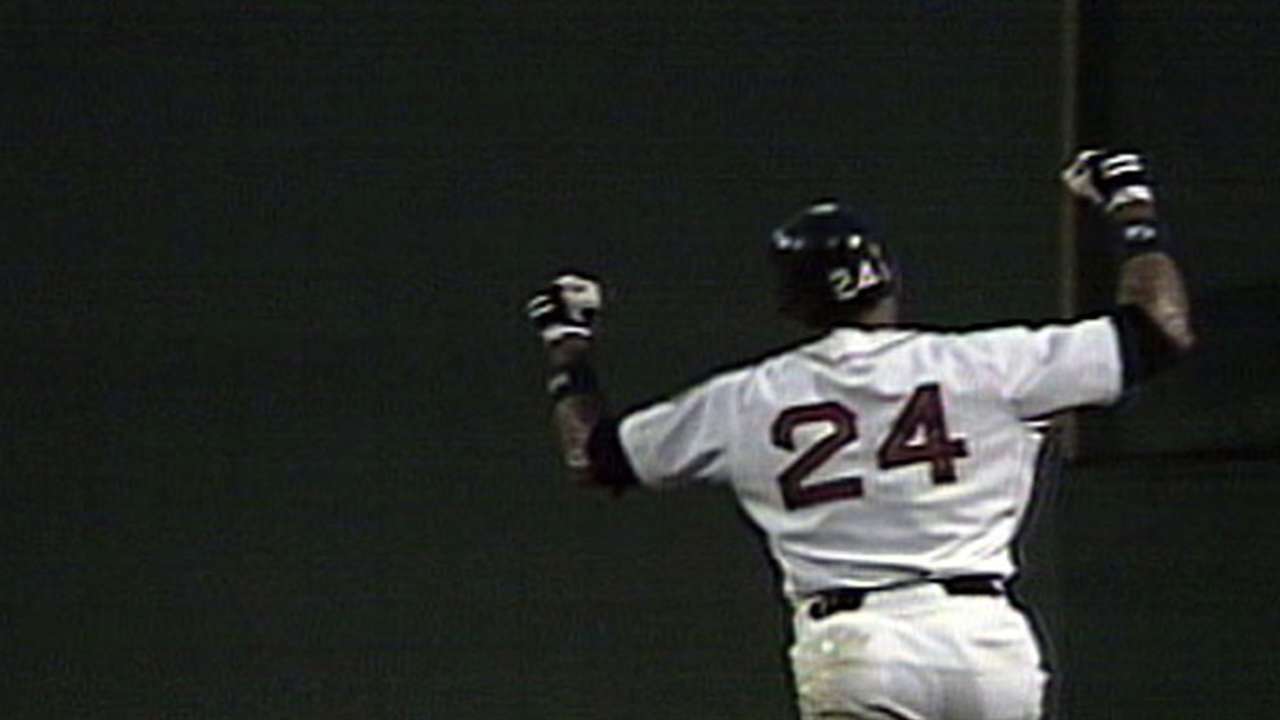 Ian Browne is a reporter for MLB.com. This story was not subject to the approval of Major League Baseball or its clubs.