Uncertainty with Urshela factor in Tribe plans
Cleveland could keep young third baseman at hot corner or seek temporary solution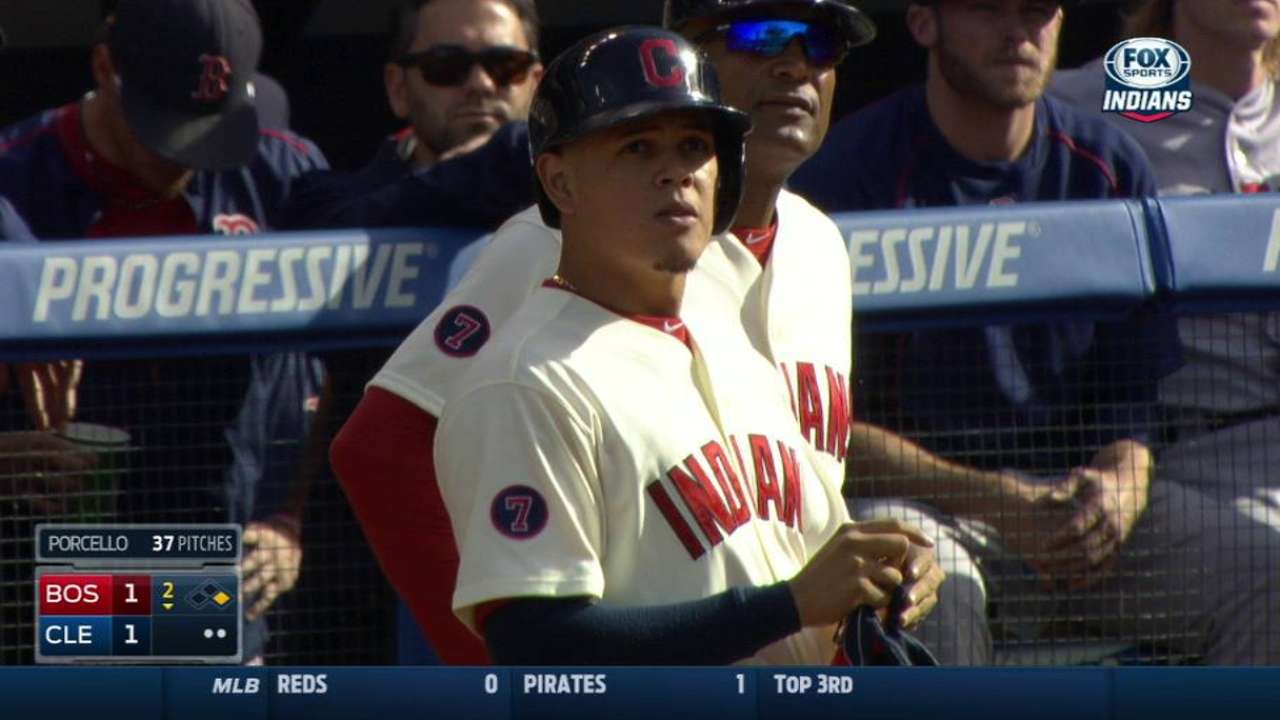 CLEVELAND -- The biggest issue that has faced the Indians this offseason has been uncertainty surrounding their starting outfield. It has understandably been the focus of the team's winter maneuvering, though Cleveland has another big question mark as it plans for the spring.
The Indians are not entirely sure what they have yet in third baseman Giovanny Urshela. The Tribe has two options: roll the dice and hand him the keys to the hot corner for Opening Day, or search for a temporary solution for third in its effort to boost the offense and inject a little more predictability into the lineup.
Cleveland has weighed both of those routes this offseason.
"We feel good about Gio's potential to impact our team," Chris Antonetti, the Indians president of baseball operations, said during the Winter Meetings. "We're pleased with the way he played defense. We don't think we got a great read of him as an offensive player last year. ... But we expect him to be a big contributor on our team next year. That doesn't mean it precludes us from finding an improvement on our infield options."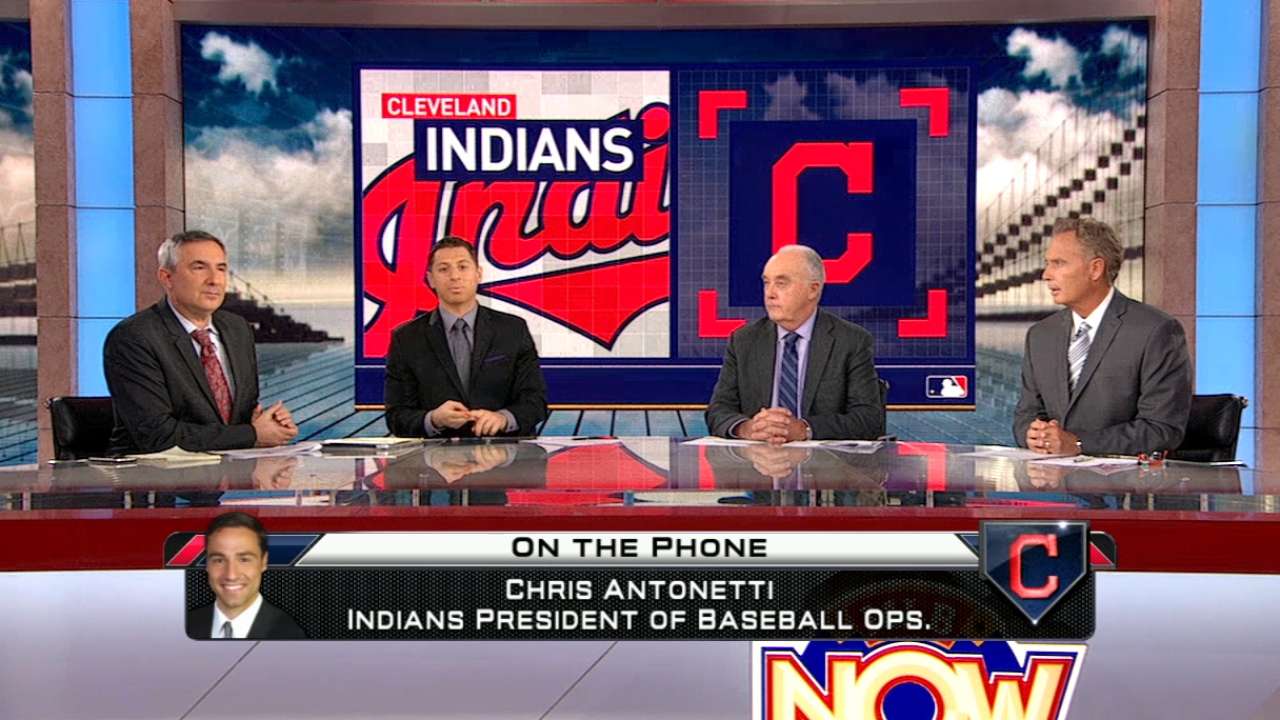 That is why the Indians talked to the Reds about veteran third baseman Todd Frazier and to the A's about Brett Lawrie -- before both players wound up with the White Sox via trades. The fact that the Tribe even discussed such players shows that there is some internal debate about how to handle Urshela.
The dilemma is this: Urshela played solid, above-average defense during his rookie season last year, but he labored at the plate. Much of the young third baseman's offensive issues could be chalked up to health woes. Urshela injured his left knee in winter ball a year ago, fought with a back injury in Spring Training and then attempted to play through a nagging right shoulder problem late in the season.
"He definitely dealt with some issues from early on," Indians general manager Mike Chernoff said, "that affected his performance both offensively and defensively. At the same time, he transitioned well. He played great defense for us. So I think as we look at it, we feel like he is fully capable of providing that same defense and has the potential to provide a lot more upside beyond that.
"So we feel like, as we look ahead, it's hard to know exactly what any young player is going to be, even a guy who's established himself for a year. But we feel like there's upside beyond even the positives we saw last year with him."
Defensively, Urshela's 8.0 UZR/150 rating ranked fifth in the American League (eighth in the Majors) among third basemen with at least 600 innings in the field. At the plate, Urshela turned in a .271/.317/.373 slash line in his first month (63 plate appearances) before slipping to a .212/.268/.317 line the rest of the way (225 plate appearances). He hit only .192 (.559 OPS) in August and September combined.
That was a far cry from the breaking showing Urshela enjoyed in 2014, when he hit .280 with 18 home runs, 60 extra-base hits, 84 RBIs and an .825 OPS in 128 games between Double-A Akron and Triple-A Columbus.
"We've yet to see the best of him in the Major League envirornment," Chernoff said.
A player like Frazier, who will turn 30 years old in February, made sense due to his contract situation ($7.5 million in 2016) and offensive potential (35 home runs, 79 extra-base hits, .498 slugging percentage in '15). If he underperformed, the arbitration status for the following season could have made it a one-year deal at worst and a two-year deal at best, allowing more time for Urshela to develop.
The Reds' asking price for Frazier was too steep for the Indians -- starter Danny Salazar was sought, as well as top prospects such as Brad Zimmer and Clint Frazier, among others -- and Cleveland has yet to find an alternative. Unless the Indians decide to go with an in-house option like Jose Ramirez at third base, Urshela projects to be the starter at the position.
If that is the case, Cleveland will enter the year with uncertainty surrounding his ceiling as a hitter.
"He's having a good winter," Indians manager Terry Francona said. "Part of it probably depends on the makeup of our club, as to maybe how ready he is. But the good thing is he catches the ball really well. He never let his offense get in the way of anything, which is a pretty big compliment, especially for a young kid with that little of experience.
"But he was banged up and he started chasing out of the zone so much [late in the season], and I think some of that was due to his shoulder. Some of it was due to lack of experience."
Jordan Bastian is a reporter for MLB.com. Read his blog, Major League Bastian, follow him on Twitter @MLBastian and listen to his podcast. This story was not subject to the approval of Major League Baseball or its clubs.