Koehler confident in Marlins' young rotation
Righty believes talent will make up for lack of experience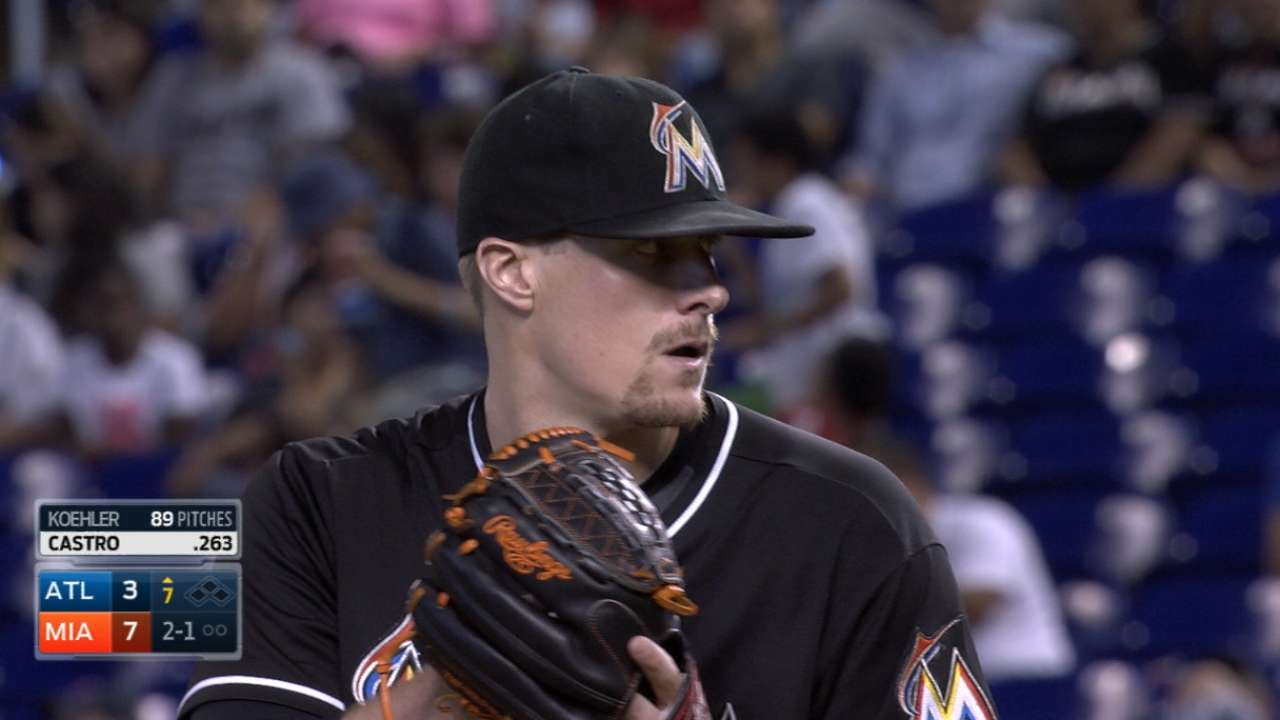 MIAMI -- The Marlins' rotation may lack the track record of some other clubs, but the organization believes it has enough quality arms right now to form a competitive starting five in 2016.
Right-hander Tom Koehler, the team's most durable starter the past few seasons, points out a lack of experience shouldn't be confused with a shortage in talent.
"You've got to look at it as we've got to go with what we have," Koehler said. "We have a very talented group of guys who gained valuable experience last year."
Koehler, 29, has been one of the Marlins' fixtures on the mound. In 2015, he was 11-14 with a 4.08 ERA in 32 games (31 starts). He paced the team in wins, starts and innings pitched (187 1/3). The second-highest innings total was 129 by Dan Haren, who was traded to the Cubs in late July.
It's no secret the Marlins' top offseason priority is to upgrade a rotation that ranked ninth in the National League in ERA (4.25), 10th in innings pitched (911) and 13th in strikeouts (653) during 2015.
But the rising cost of contracts for free-agent pitchers, plus the high demand of high-end players involved in trades, have slowed Miami's search. Most likely, the club will add a veteran or two before Spring Training.
There has been plenty of speculation surrounding Jose Fernandez on the trade front. Since the Winter Meetings, much of those rumors have settled down, and team officials repeatedly have said it is unlikely they will move their 23-year-old ace.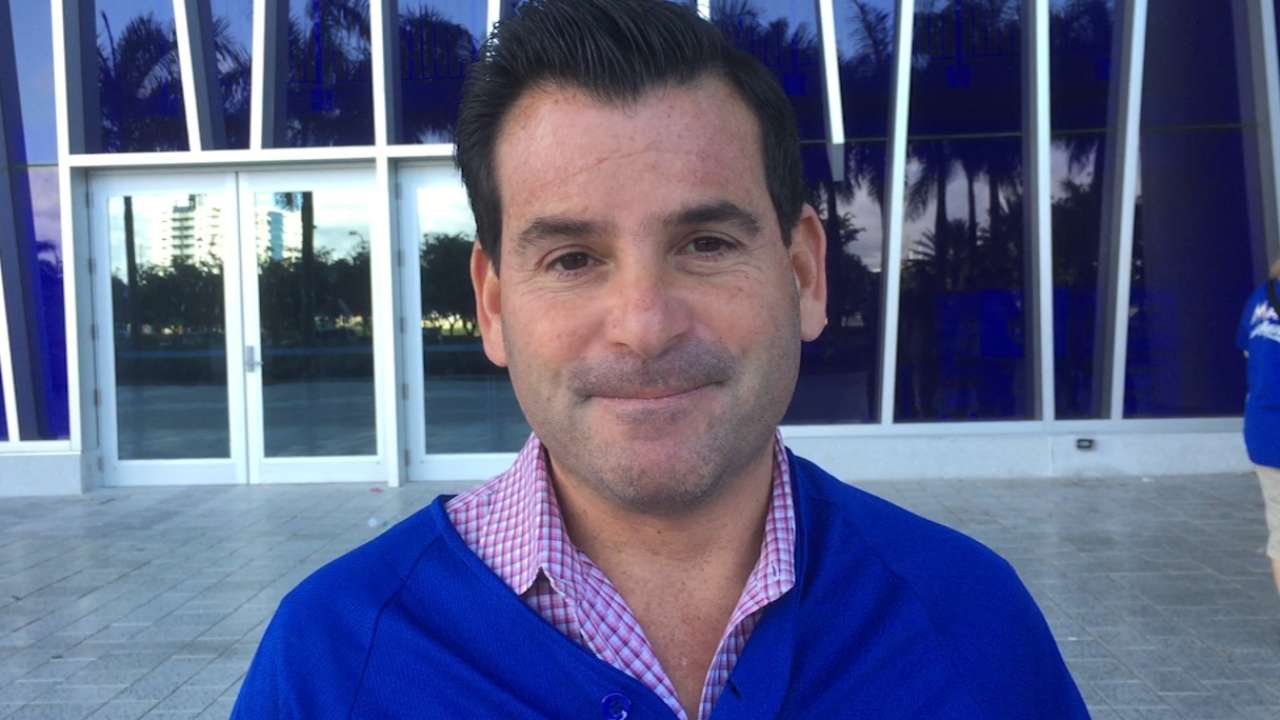 Koehler is not eager to see his friend and one of the best pitchers in the game be moved any time soon.
"The way I look at it now, he's our ace," Koehler said. "I have no reason to believe anything otherwise. Until I get a phone call or read a tweet that he's no longer our ace, I'm not going to really pay too much attention to it.
"I look forward to going into Spring Training, and having him healthy. I've spoken to him a lot this offseason. We've grown close over the last three years, definitely closer than we were a few years ago. He's a very valuable piece to this team."
For now, the rotation is shaping up to include right-handers Fernandez, Koehler and Jarred Cosart, and lefties Adam Conley and Justin Nicolino. David Phelps offers veteran depth.
"Everybody starts with no track record," Koehler said. "You've got to come into the game, and you've got to build your own track record. You've got to make your legacy starting from that first time you get up there.
"You see a lot of guys who come into the big leagues highly touted who don't amount to anything. Then you see guys who come in, and they say they don't have a lot of experience. I remember, John Lackey pitched Game 7 of the [2002] World Series for the Angels when he was called up that year. So anybody can step up at any time and provide a huge moment or huge boost for your team."
Joe Frisaro is a reporter for MLB.com. He writes a blog, called The Fish Pond. Follow him on Twitter @JoeFrisaro and listen to his podcast. This story was not subject to the approval of Major League Baseball or its clubs.