Rumor roundup: Profar drawing trade interest
Rangers infielder has not played in big leagues since 2013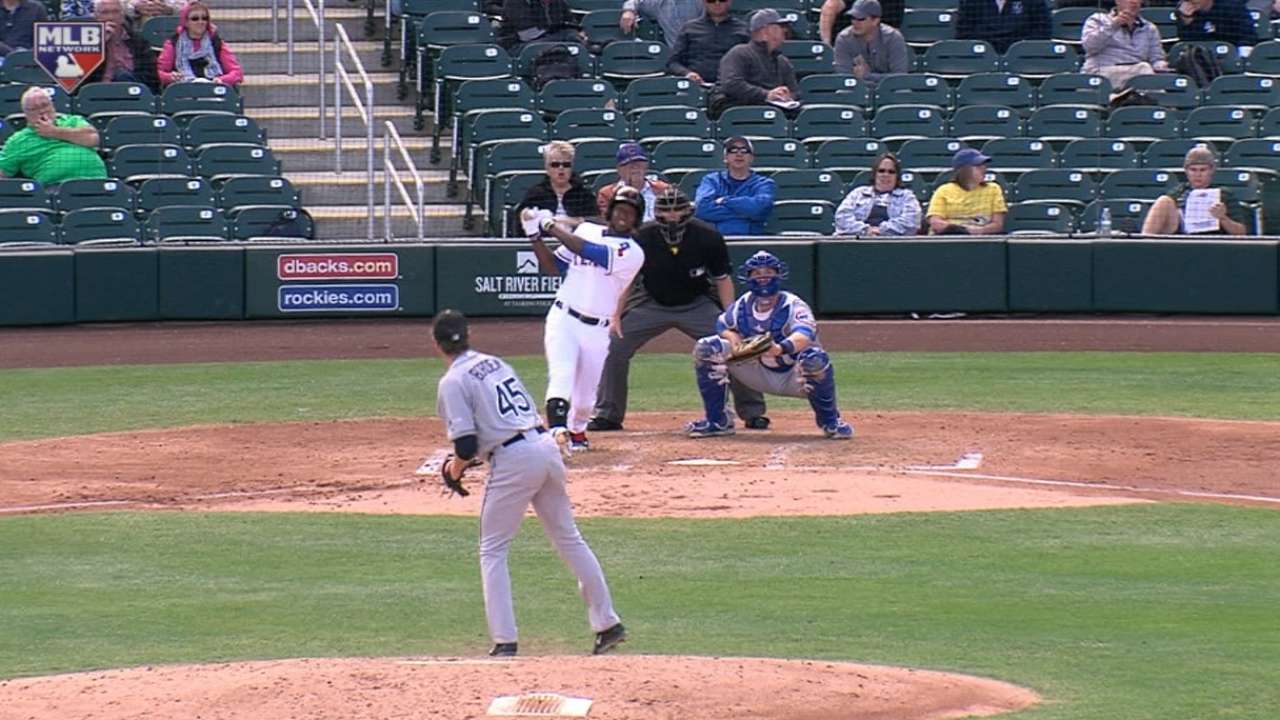 Even on a quiet winter Sunday, Major League Baseball saw offseason developments.
Interest builds for Profar
Rangers infielder Jurickson Profar is reportedly drawing interest on the trade market, according to CBSSports.com.
That doesn't mean the 22-year-old will be on the move any time soon, however. The report said Texas is "very much inclined" to hold on to Profar for the moment.
• MLB Free Agent & Hot Stove Tracker
The report did not indicate which clubs have inquired about Profar, who hasn't played in the big leagues since 2013, due to injury. He had surgery to repair a torn labrum in February and is expected to be ready for Spring Training.
Profar, 22, was rated as MLB.com's No. 1 overall prospect entering the 2013 season. He has batted .231/.301/.343 with seven homers and 28 RBIs through 94 career games in the Majors.
A's still in the mix for Kazmir
Oakland remains a potential landing spot for free-agent left-hander Scott Kazmir, according to CSNBayArea.com.
Earlier this weekend, CBSSports.com also listed the A's, along with the Orioles and Royals, among teams contending for the veteran hurler. The report indicated Kazmir has multiple three-year offers valued at around $12 million to $13 million annually.
Kazmir, 31, was an All-Star for the A's in 2014, going 15-9 with a 3.55 ERA in 32 starts. He compiled a 5-5 record and a 2.38 ERA through 18 starts with Oakland last season before being traded to the Astros in July.
Chad Thornburg is a reporter for MLB.com. This story was not subject to the approval of Major League Baseball or its clubs.