Mariners expect to have right roster mix in '16
GM Dipoto brings in new players to complement returning stars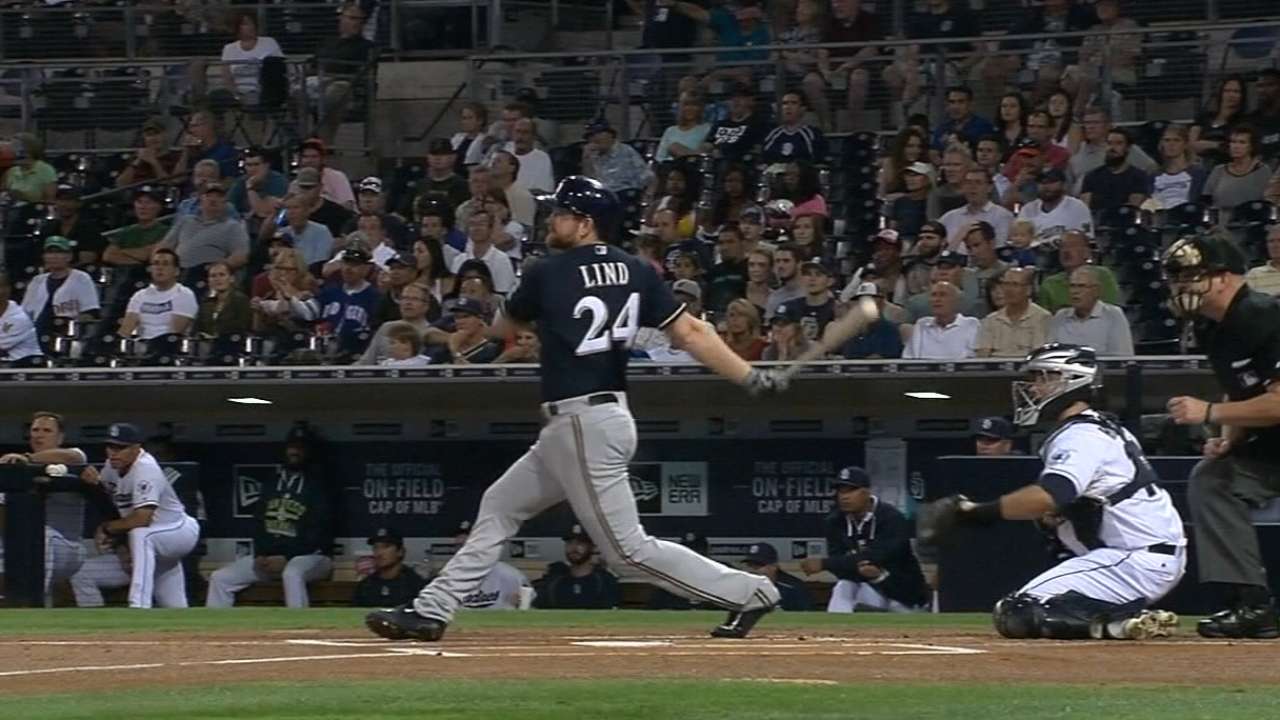 SEATTLE -- Sometimes you can feel the winds of change coming. But for the Mariners, it's been more like watching a hurricane blow through as new general manager Jerry Dipoto flipped the franchise in short order after coming on board in the final week of a disappointing 2015 season.
The biggest question facing Seattle as the calendar turns to 2016 might be how to meld all the new pieces together, with many new players on the 40-man roster following several trades and free-agent signings since Dipoto replaced Jack Zduriencik and dismissed manager Lloyd McClendon and most of his staff.
Dipoto professes little concern in that regard and notes he's merely done what he set out to do the day he was hired, which was to rework the roster around the returning nucleus of big-name and well-paid stars.
"The chemistry was going to need to change anyway," he said. "We were bringing in a new manager, new staff, new front office. It was new. This was about newness. If you look around the field, what we've done is change the periphery of the team. Much of the base, the foundation upon which the Mariners were built, remains. Robinson Cano and Kyle Seager and Nelson Cruz and Felix Hernandez and Taijuan Walker, they're all still here. What we did is elevate the group around them.
"We were going to have to create a new culture in what we were doing, from the front office, through the manager and staff on the field and the style of play. We're trying to come in and play in a different way -- where we are less contingent on power where you're more likely to strike out a lot. To do that, we're going to have to change personnel. You can't just come in with big sluggers with a lot of swing-and-miss in their game and say, 'This is the way we want to play.'"
Dipoto has let his transactions do the talking, and it should be fascinating to see how all that plays out in the coming season. Here are five key questions facing the Mariners in 2016:
1. Can the big stars shine bright?
As Dipoto notes, all the offseason additions have been about bolstering the roster around the Mariners' core four of Hernandez, Cano, Cruz and Seager. For that to work, those All-Star performers have to lead the way. Cruz had a huge season in 2015, Hernandez won 18 games and Seager was solid as usual. Cano had a lousy first half and strong finish, so there'll be a lot of eyes on him as he enters the third season of his 10-year deal. The window won't remain open forever on those players' prime years, which is why there is a serious sense of urgency in Dipoto's revamping process.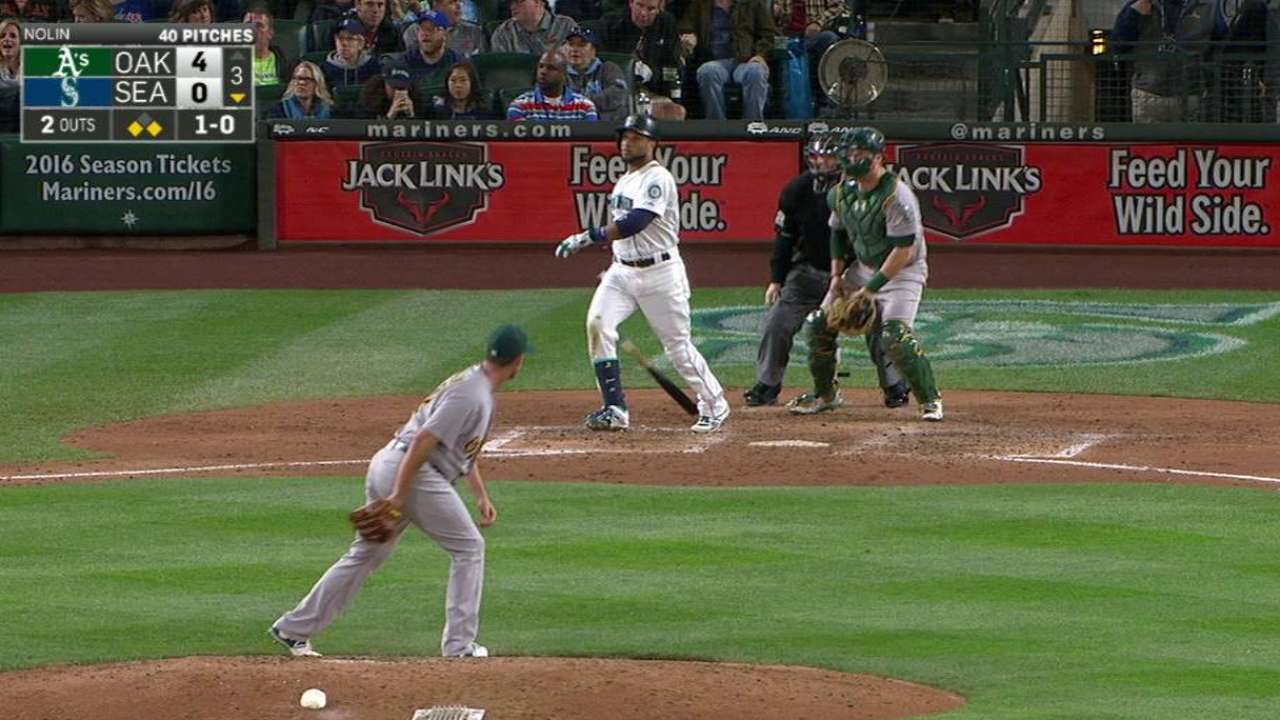 2. Is getting on base better than bashing?
Dipoto's primary offensive push has been to add players with a history of strong on-base percentages, eschewing some of the previous penchant for power in favor of guys who'll keep the line moving and set the table for the middle-of-the-order punch of Cano, Cruz and Seager. That's why you see additions like left fielder Nori Aoki (career .353 OBP), catcher Chris Iannetta (.351) and first baseman Adam Lind (.332) to a team whose on-base percentage of .311 ranked 22nd in the Majors last year. The Mariners were fifth in home runs, but 21st in scoring, so they'll take a different tack in 2016.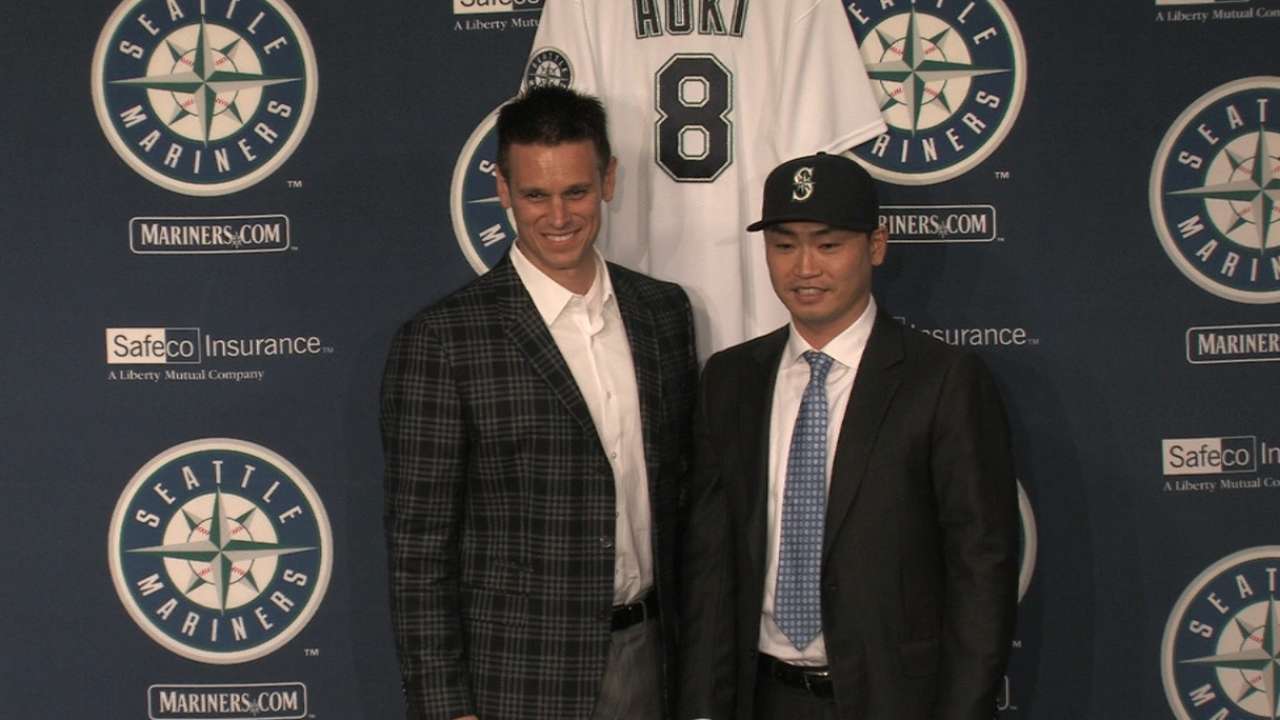 3. Who coaches up the skipper?
Dipoto followed a growing trend in the industry by hiring Scott Servais -- who has never been a manager or coach at any level -- to replace McClendon. The 48-year-old spent 11 years in the Majors as a catcher, and he is a bright guy who was the Rangers' farm director for six years and an assistant to Dipoto in the Angels' front office the past four years. But how much learning curve will be involved once Servais takes his spot in the dugout on a daily basis? Having former manager Manny Acta as his third-base coach and an experienced Minor League skipper and one-time interim Rangers manager Tim Bogar as his bench coach should help. And as Servais notes, he's been managing people for the past 10 years, and communication with players -- as well as the general manager -- is a critical part of a manager's job.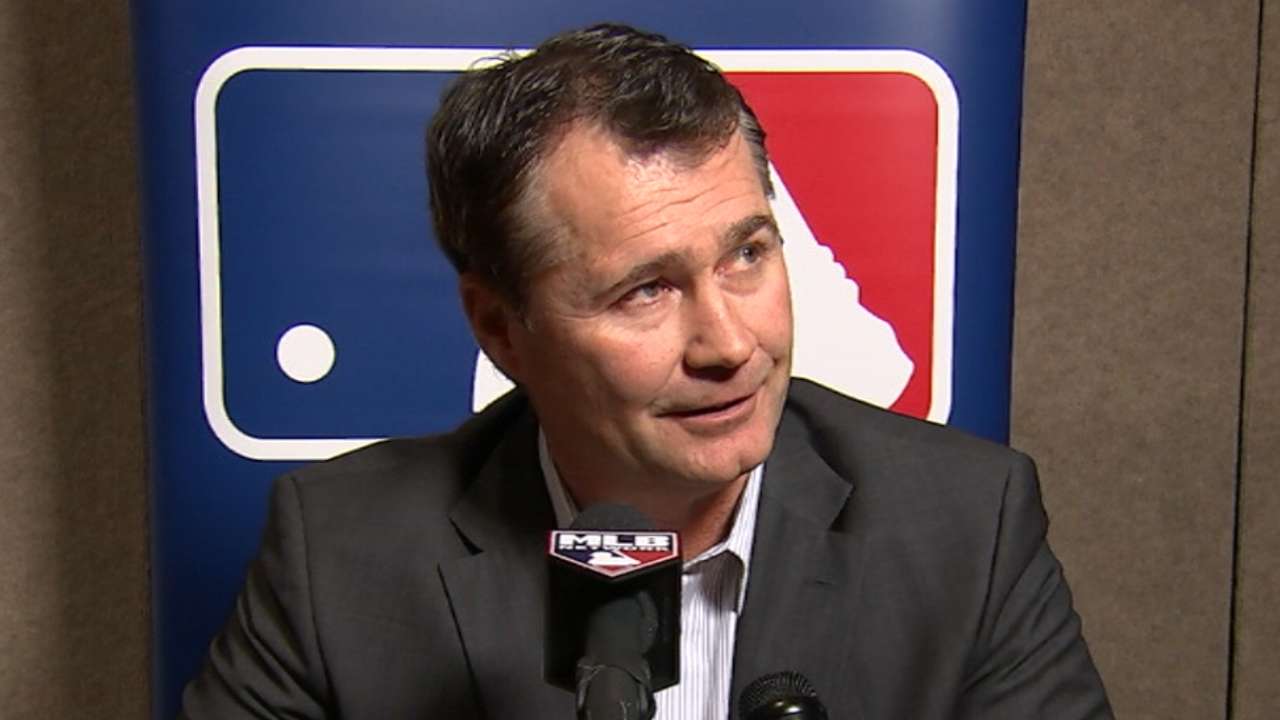 4. How much bounce is in the newcomers?
Dipoto's roster reconstruction has been interesting in that he's worked within the payroll constraints caused by big-money deals with the Core Four by finding a number of players in "buy low" scenarios, counting on bounce-back seasons from guys who were available primarily because they're coming off down years. Center fielder Leonys Martin, closer Steve Cishek, reliever Justin De Fratus and Iannetta all fall squarely in that category. Getting solid rebound seasons from Martin and Cishek in particular figures to be critical to Seattle's success.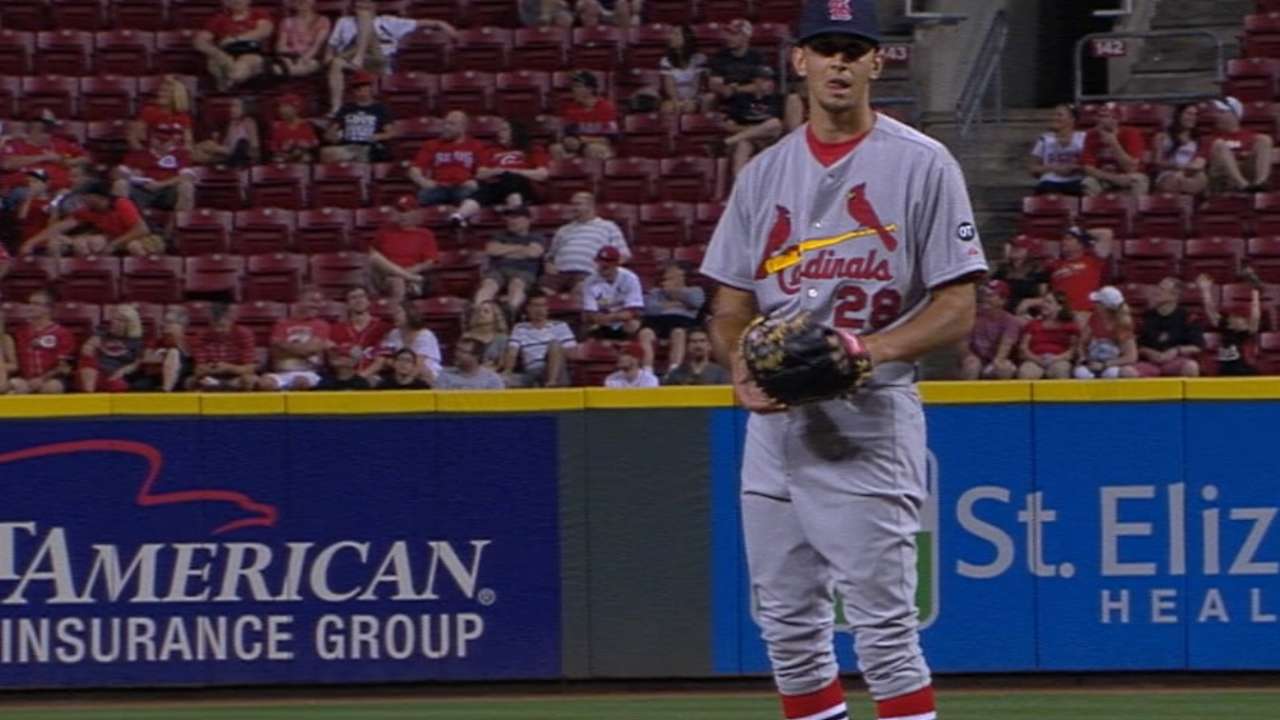 5. How much help will King Felix get?
Pitching is always the name of the game, and the Mariners' rotation will need to step up behind Hernandez. That possibility certainly looks better after Hisashi Iwakuma re-signed with Seattle after initially agreeing to a deal with the Dodgers in free agency. Dipoto had already traded for Red Sox lefty Wade Miley, counting on his consistent ability to crank out around 200 innings a year to take some of the pressure off an otherwise inexperienced group, but Iwakuma's surprising return adds another veteran to the mix. Walker appears on the verge of being an emerging star at 23 years old, and Dipoto is high on Nathan Karns, a right-hander acquired from the Rays. If the Mariners get a full season out of talented lefty James Paxton, that looks like a pretty talented and deep group, with Vidal Nuno also available as a swing man and Mike Montgomery providing insurance, though he's out of Minor League options.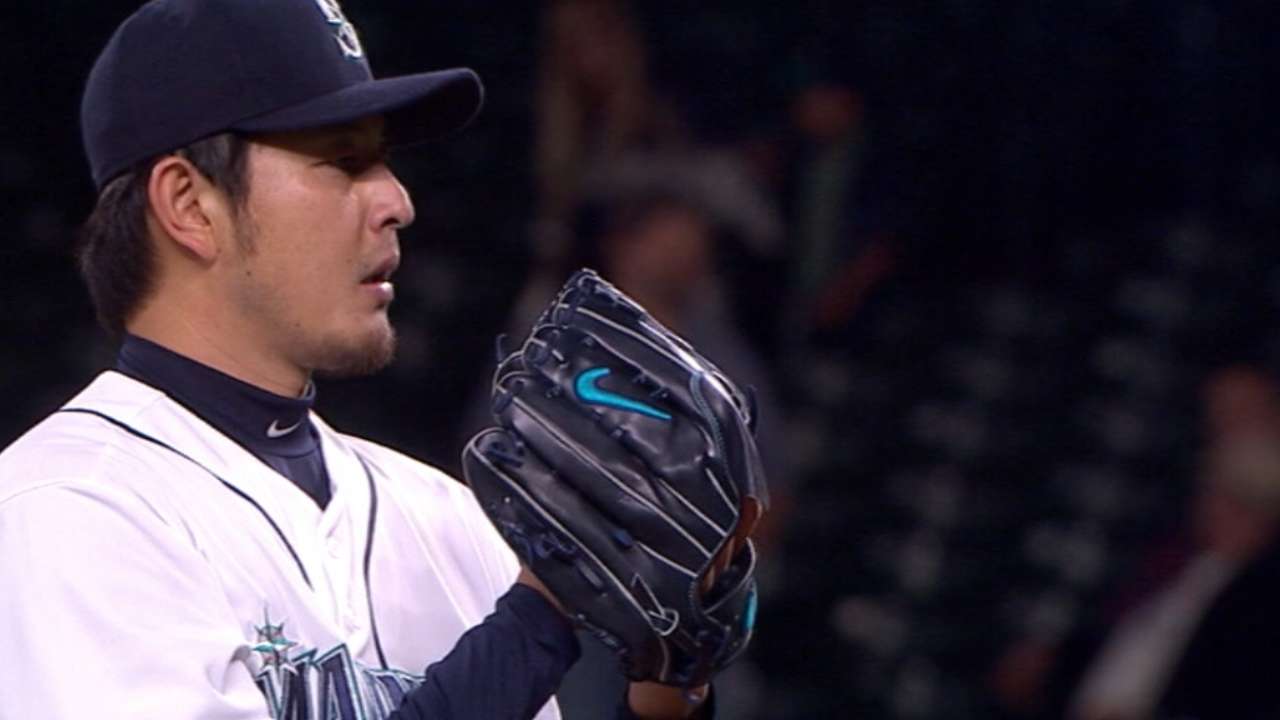 Greg Johns is a reporter for MLB.com. Follow him on Twitter @GregJohnsMLB, read his Mariners Musings blog, and listen to his podcast. This story was not subject to the approval of Major League Baseball or its clubs.