Pirates look to cross Wild bridge in 2016
Bucs again face tough competition in fierce NL Central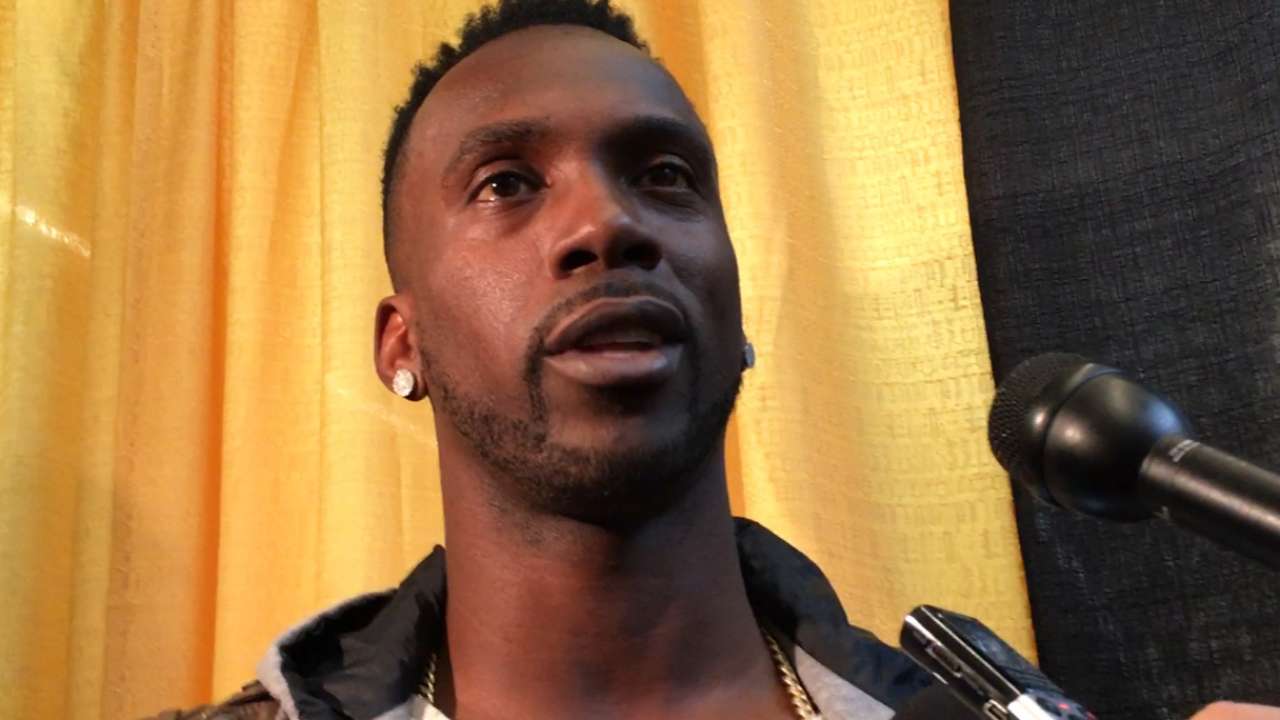 PITTSBURGH -- This may be the City of Bridges, but make no mistake: The Pirates aren't planning for 2016 to be a bridge year. Their goals remain the same.
General manager Neal Huntington realizes he may have encouraged the misperception recently with his choice of words. The Pirates are proud of their core and excited about the prospects who could be fixtures in PNC Park by 2017. In 2016, Huntington has said, the Pirates will have to "bridge" the gap between the two groups.
"My intent was to 'bridge' that to still put ourselves in a position to win a division. It wasn't that we intend to take a step back," Huntington said. "We intend to add players to put us in a position to win the division. If not, [we will] continue to play playoff baseball in October and work hard to be that hottest and healthiest team and figure out a way to win this thing."
Next year will be full of challenges for the Pirates, coming off a regular season in which they posted the Majors' second-best record. Ideally, they will not see it end as the last two have: with a disheartening loss in the National League Wild Card Game.
They will replace the entire right side of their infield, and they'll turn over two-fifths of their rotation. They will wait for Jung Ho Kang to recover, hoping he is the same player -- if not better -- that he was a season ago. And those are just the questions facing the Pirates from within.
In the NL Central, they will take on a new juggernaut in the Cubs, a young club that proved last season they're not waiting around. This offseason, they've dramatically improved their roster by adding John Lackey, Ben Zobrist and Jason Heyward. The Bucs will also find no escape from the 100-win Cardinals, weakened by free-agent losses but unlikely to fade away so easily.
Can the Pirates get past the Cardinals? Can either team hold off the Cubs? Those are the big questions. Here are five more that will determine the answers:
1. Can they beat who they should beat?
The Cubs and Cardinals are one thing -- potential powerhouses who can beat any team on any given day. The Reds and Brewers, though, were arguably the Pirates' greatest weakness in 2015.
Neither team was able to reach 70 wins, but the Pirates went a combined 17-21 against them, indicative of Pittsburgh's overall struggle within the NL Central. Both Cincinnati and Milwaukee will be completely rebuilding in 2016, and the Pirates can't afford to falter as they did a season ago.
It may not seem like a big deal, considering the Pirates won 98 games anyway. But one more victory against each club would have given the Bucs 100 wins, good enough to match the Cardinals atop the division.
• 2016 schedule | Pirates tickets
2. Will they shake off the rust quickly?
Already, the Pirates have identified this as an area in need of improvement next season. How can they better jump out of the gates? They scuffled to an 18-22 start last season before going on a tear that allowed them to capture the top NL Wild Card spot.
The Pirates were quick to shake off questions last season about their slow start, pointing out that they dug out of a more significant hole the year before. Indeed, it was a similar story in 2014, when the Bucs were 18-26 on May 20 and 37-38 on June 22.
But the Cardinals and Cubs could practically eliminate the Pirates' margin for error in 2016, making a hot start all the more important.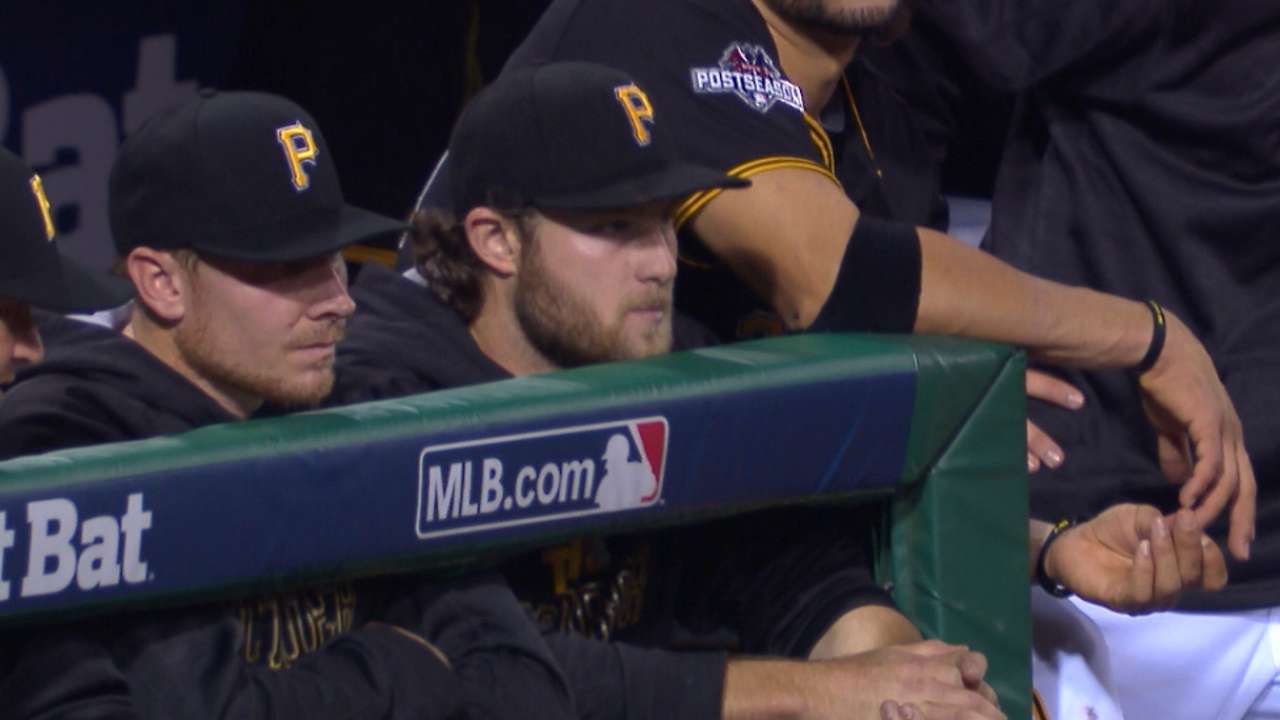 3. Will the Cole Train find another gear?
Like the Pirates as a whole, Gerrit Cole saw a brilliant season come to a disappointing end in the NL Wild Card Game, when he allowed four runs in five innings and lost to Jake Arrieta and the Cubs.
But Cole took another step toward ace-hood in 2015, and he has the numbers and award votes to show for it. The All-Star right-hander went 19-8 with a 2.60 ERA in 208 innings over 32 starts. He struck out nearly one batter per inning and posted the lowest walk rate of his young big league career.
As a result, Cole finished fourth in the NL Cy Young Award voting behind a historically dominant trio in Arrieta, Zack Greinke and Clayton Kershaw. Yet, Cole is only 25 years old, so there is still room to grow. What's next for Cole?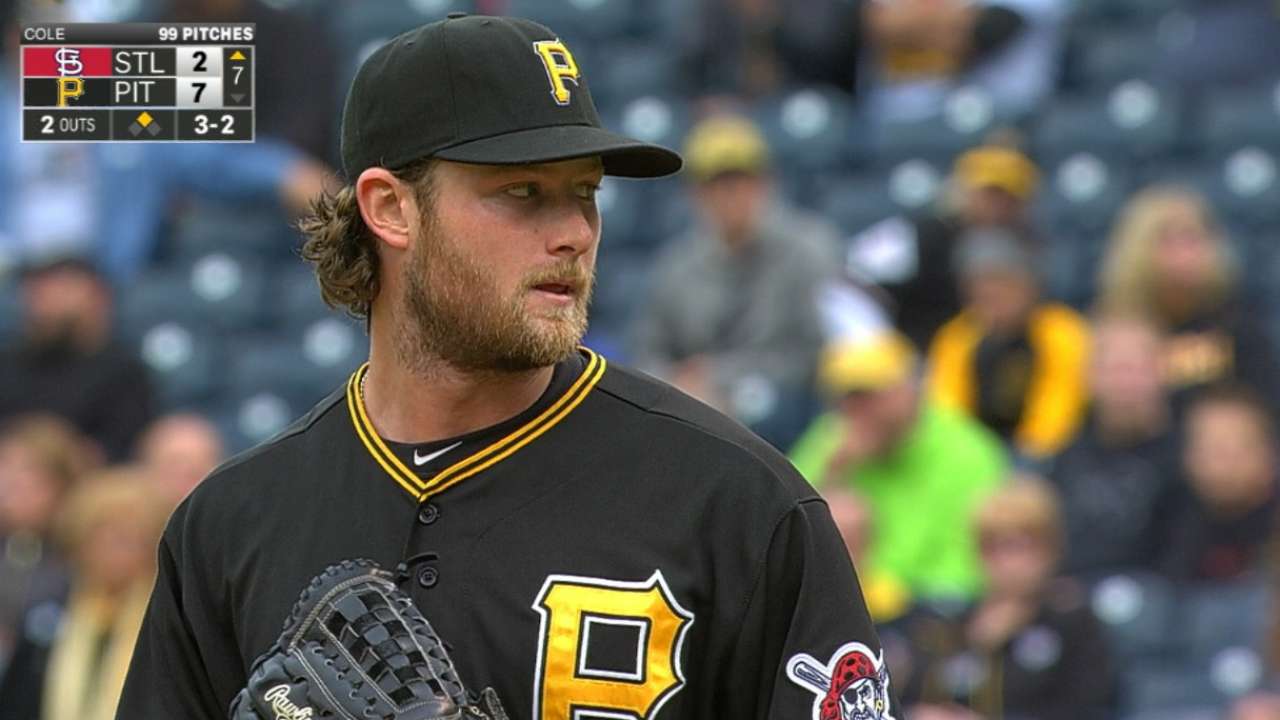 4. Will "El Coffee" stay hot?
Andrew McCutchen is the Pirates' star, their foundation and their centerpiece. Starling Marte could be on his way to future MVP seasons, his coaches believe. But Gregory Polanco, the final piece of the "Dream Outfield," may be the most important Pirates hitter in 2016.
Polanco, 24, put together his best extended stretch in the Majors last season. From July 6-Sept. 9, he hit .299 with an .810 OPS. But he slumped early on and sputtered toward the finish line, ending the year with a .256/.320/.381 batting line in 153 games.
If Polanco can put together a full season like his midseason stretch, he will add another dynamic presence to the top of Pittsburgh's lineup -- a threat in the batter's box and on the bases. Can he be that player all year?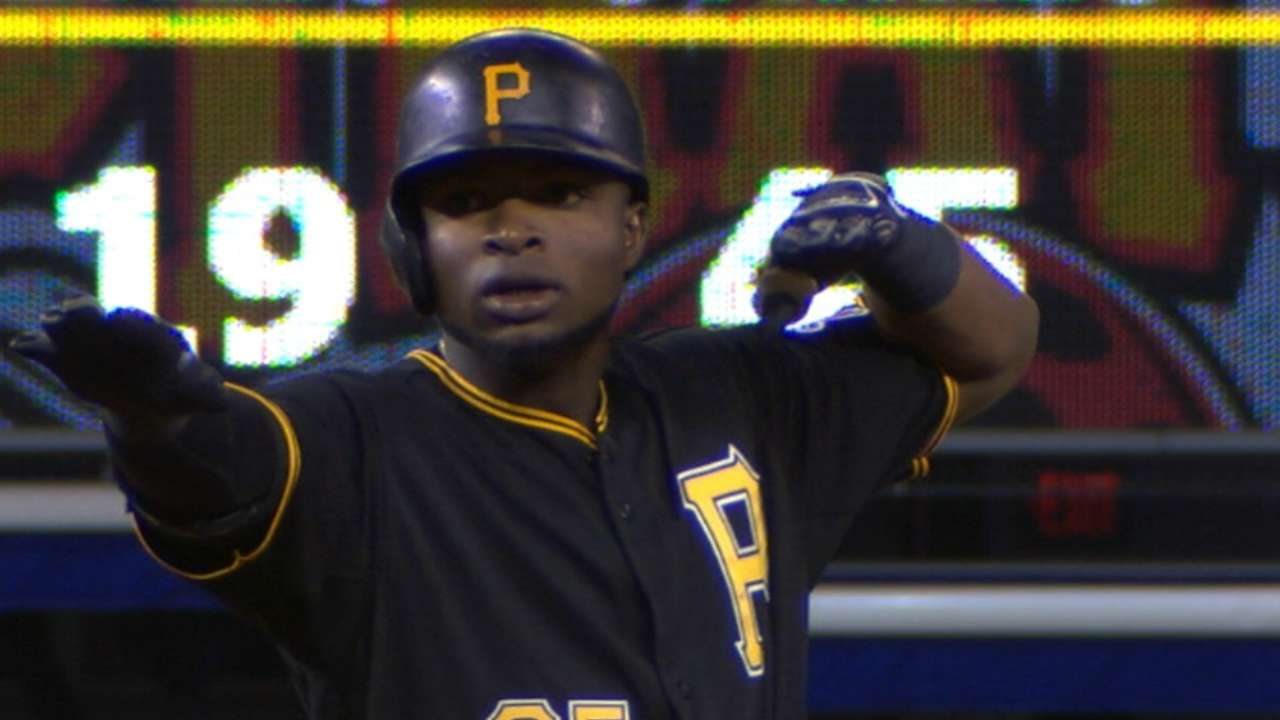 5. Where are the reinforcements?
At the other end of the bridge Huntington talked about, there are a number of talented young players. The Pirates have highly touted arms in Tyler Glasnow and Jameson Taillon. They have their first baseman of the future in Josh Bell. They'll soon add a strong-armed catcher, Elias Diaz, and a speedy infielder, Alen Hanson.
All five players are among the Pirates' top 15 prospects, according to MLBPipeline.com. Only Diaz has reached the Majors, and it was a brief debut. With the possible exception of Hanson, they will all start the year with Triple-A Indianapolis.
The Pirates have a deep system beyond those players, but they represent the next wave of talent that should stream into PNC Park. Will they be ready to make an impact in 2016?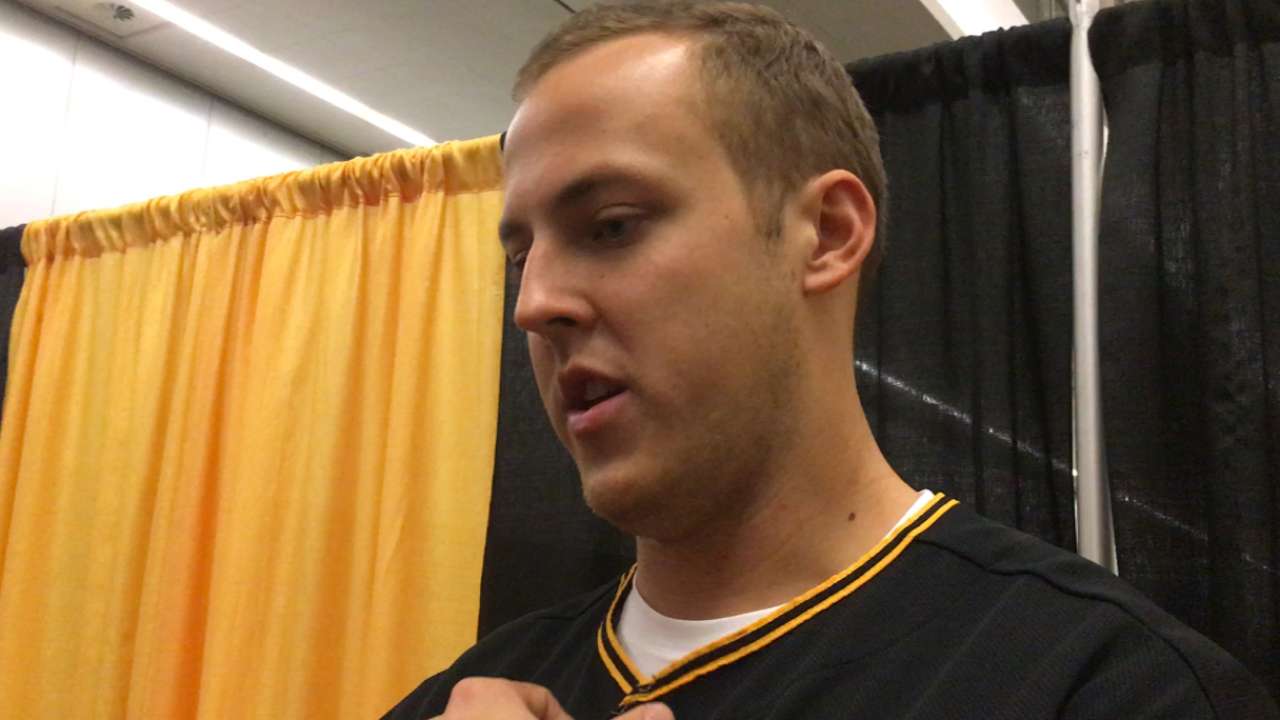 Adam Berry is a reporter for MLB.com. Follow him on Twitter at @adamdberry. This story was not subject to the approval of Major League Baseball or its clubs.