Blue Jays eye 2016 postseason behind Stroman, big bats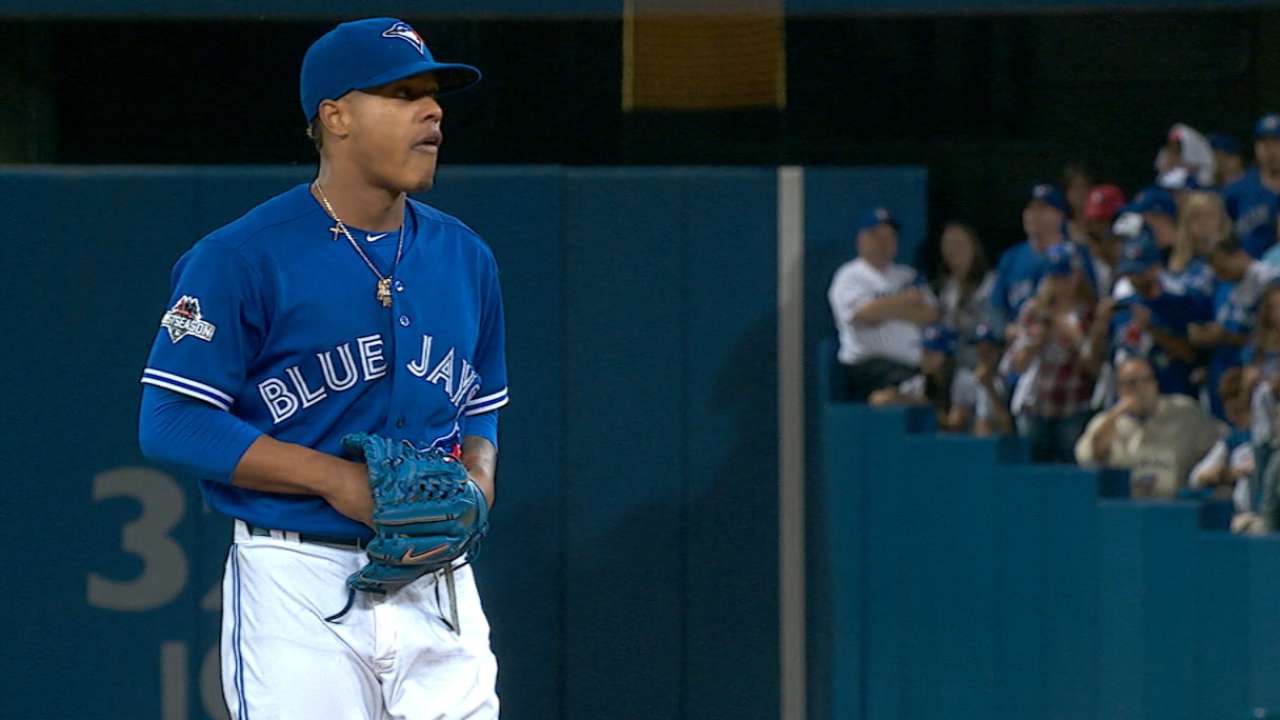 TORONTO -- The Blue Jays finally returned to the postseason in 2015, but there will be expectations for something even bigger and better next year.
For the first time in decades, Toronto will enter the year as a proven postseason commodity -- and one of the favorites to win the American League East. It will be hard to top last year's 93-win season, but with most of the core intact, anything less than the World Series would be a disappointment.
David Price is gone, but Josh Donaldson, Jose Bautista, Edwin Encarnacion and every major contributor from the league's best offense remains. Now the question is whether 2015 was the peak or only the beginning of something much bigger.
"We've got a good ballclub, really just needs some minor tinkering here and there," Blue Jays manager John Gibbons recently said. "I think everybody's hoping that [David] Price would come back. That didn't happen. So we've got to adjust, and we've still got to respond.
"The offseason's not over, and there's still some room to make some adjustments. As far as the fans' reaction, that's natural. Everybody probably reacted that way. Everybody wanted Price back. But it's still a business. Boston just blew him out of the water."
Here's a look at the top five questions surrounding the Blue Jays heading into 2016:
1. Will the offense be able to repeat last season's success?
Let's take a quick look at everything that went right for the Blue Jays in 2015: Donaldson won the MVP, Bautista and Encarnacion avoided the disabled list, Chris Colabello came out of nowhere and Minor League pals Kevin Pillar and Ryan Goins broke out at the plate. Almost everything went Toronto's way, but the scary thing is the Blue Jays lineup should be just as good, if not better, in 2016.
Troy Tulowitzki is healthy and should no longer be feeling the aftershocks of a blockbuster midseason deal that turned his life upside down. Devon Travis is recovering and eyeing a return at some point in May or July, and Russell Martin is the club's projected No. 7 hitter. There's a lot to like about this lineup and it's deep enough to survive an injury.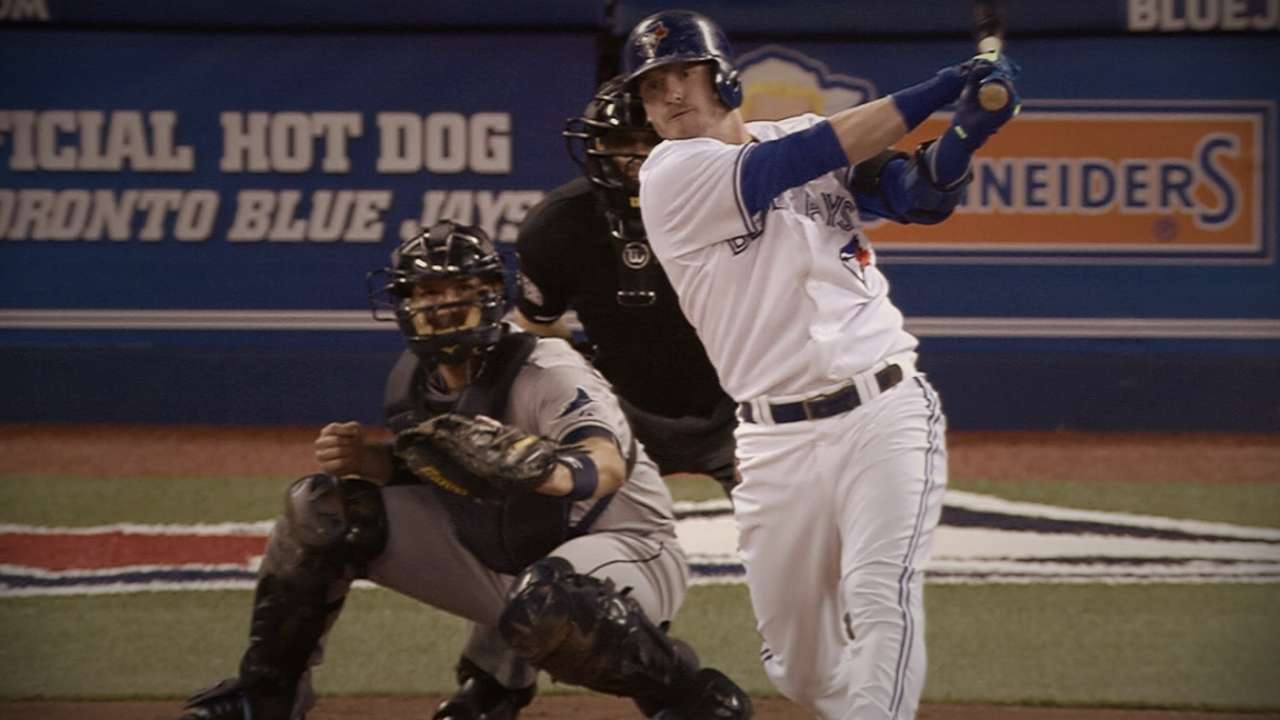 2. Is Marcus Stroman ready to be the ace?
The easy answer to this question is yes -- and Stroman actually proved it in October when he essentially took the No. 1 duties away from Price. When Toronto's season was on the line in Game 5 of the AL Division Series, it was Stroman who got the ball over the Cy Young contender. Make no mistake about it, that was by design. The sample size from Stroman is still very small, but he has emerged as one of the best young pitchers in the game. He's ready, but the rest of the rotation will have to do its share to give the Blue Jays a chance.
3. Who will be the fifth starter?
Stroman, Marco Estrada, R.A. Dickey and J.A. Happ will form the top four spots of the rotation, but the final job is totally up for grabs. Drew Hutchison, Jesse Chavez and Aaron Sanchez are the top contenders, and this decision will have major repercussions for the bullpen. Ideally, Hutchison would be the choice to save Chavez for long relief and Sanchez for a set-up role, but after his poor performance in 2015, Hutchison will head to camp without any guarantees.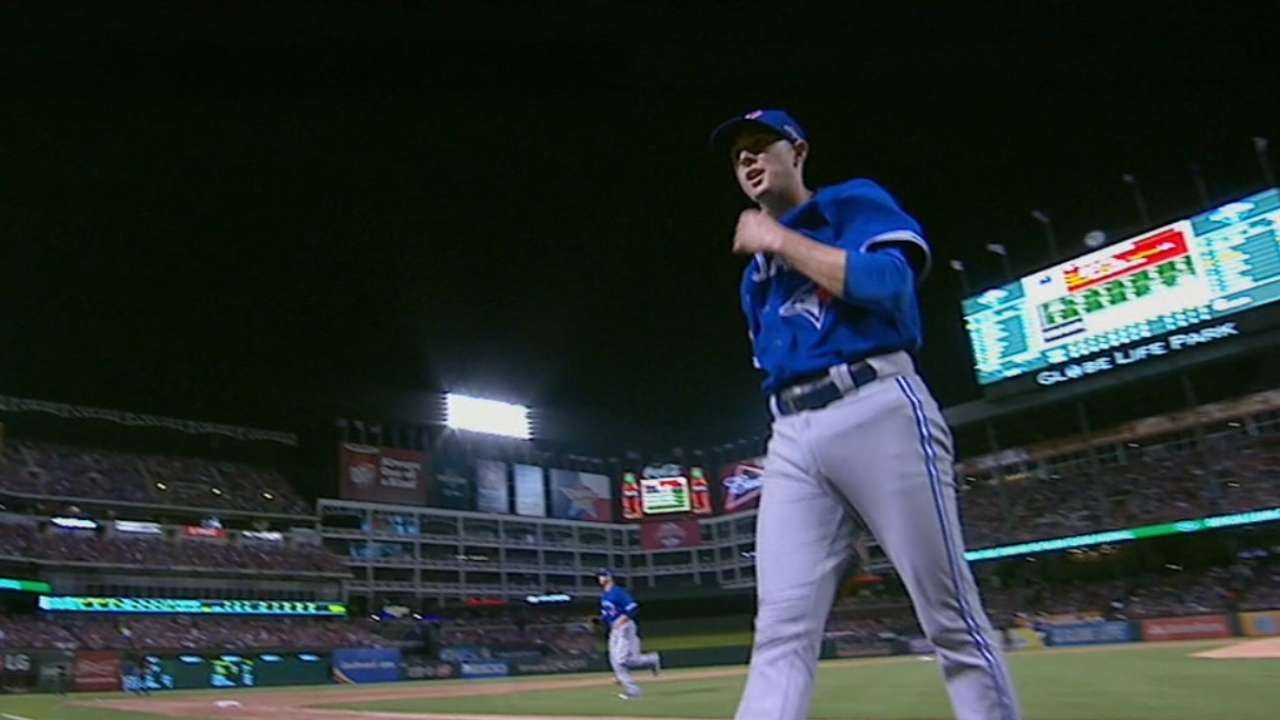 4. Who will fill out the bullpen?
Toronto has a very solid core in the bullpen, but there are also a lot of question marks. Roberto Osuna, Brett Cecil and Sanchez -- unless he starts -- can be matched up with just about any team in baseball, but the Blue Jays are going to need more than three guys to get through the year. Expect Aaron Loup to be the second lefty; beyond that, it's anyone's guess. Bo Schultz, Steve Delabar, Chad Jenkins, Chavez, Rule 5 pick Joe Biagini and Pat Venditte are some names to watch. However, the Blue Jays might not be done adding.
5. What will happen with Bautista and Encarnacion?
The end of an era seems to be rapidly approaching, as both Bautista and Encarnacion are entering their final season before free agency. The two sluggers have been the heart of the team for the last five-plus years, but likely will prove too costly in the future. The Blue Jays could sign one, but it seems highly doubtful that both will be back, which should only add to the intrigue of this possible repeat season.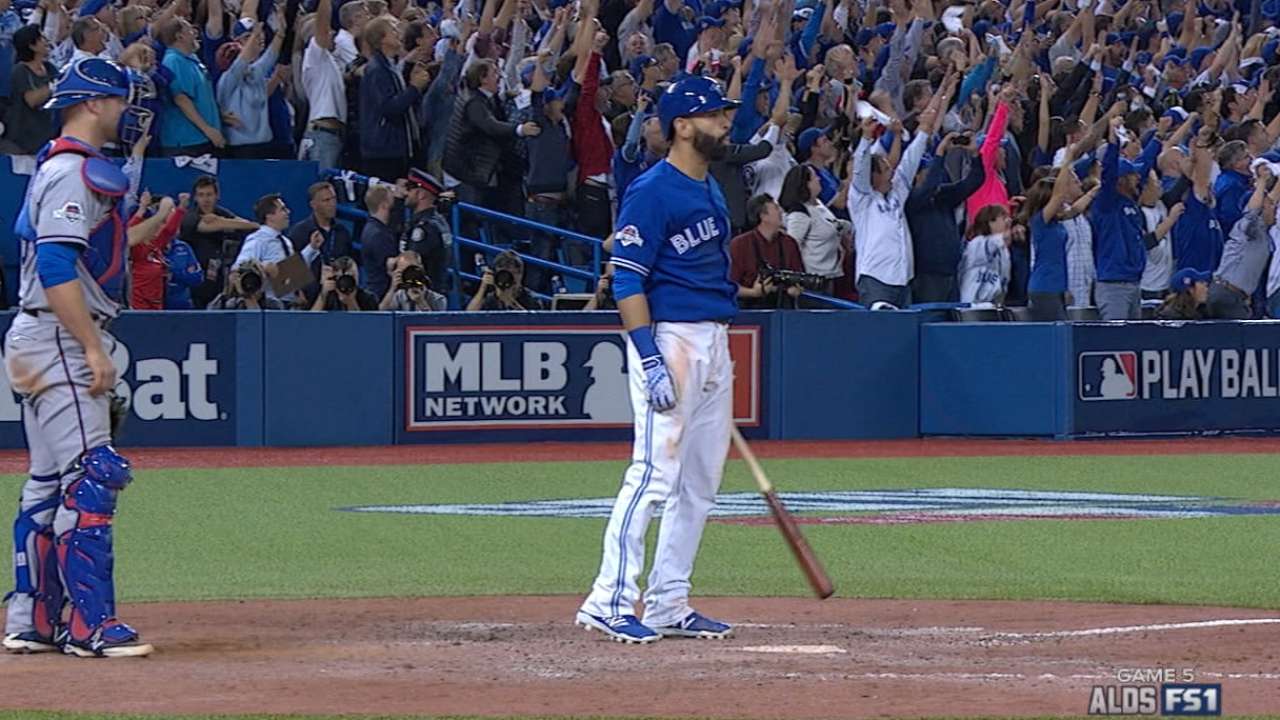 Gregor Chisholm is a reporter for MLB.com. Read his blog, North of the Border, follow him on Twitter @gregorMLB and Facebook, and listen to his podcast. This story was not subject to the approval of Major League Baseball or its clubs.