Rockies, Ottavino agree to 3-year extension
Reliever rehabbing from Tommy John surgery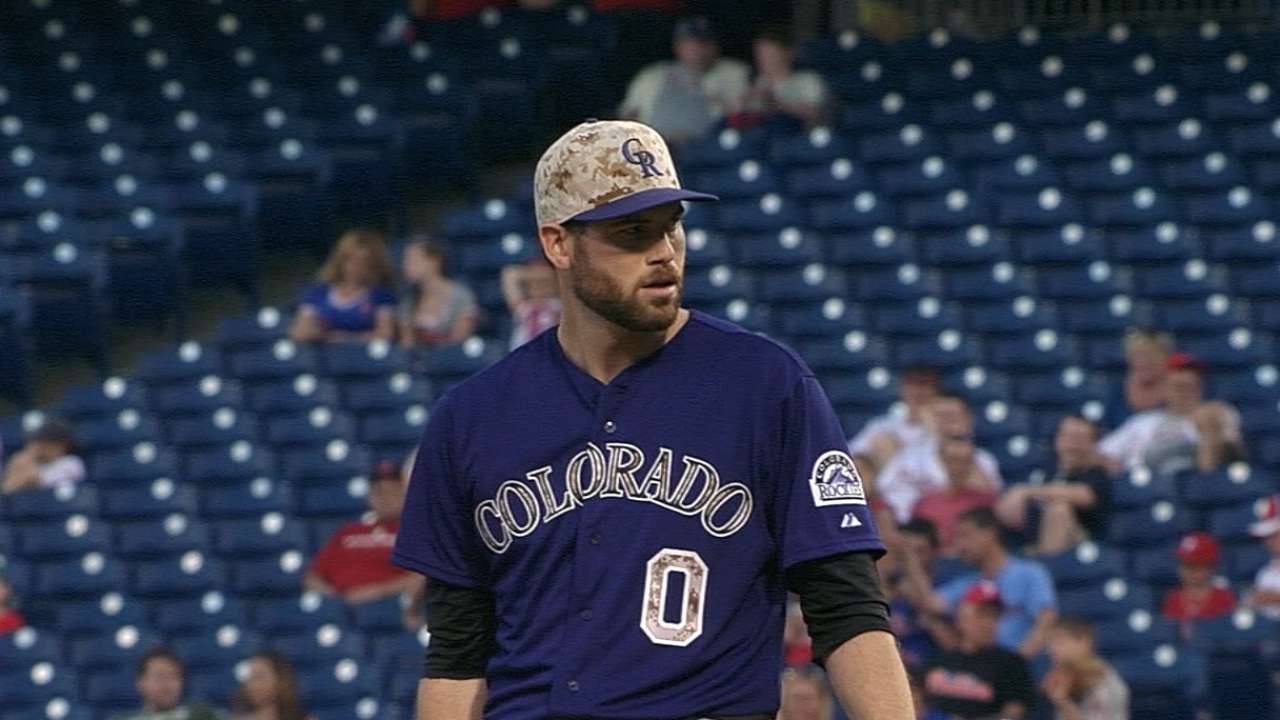 DENVER -- Rockies right-handed reliever Adam Ottavino ascribes to the thinking that the ninth inning isn't always the most important inning. Ottavino's three-year, $10.4 million contract, which became official Monday, reflects just that.
Ottavino, 30, who is recovering from Tommy John surgery and could be back as early as June or as late as the All-Star break, didn't include bonuses for games finished -- a staple of contracts for closer types. Ottavino was the Rockies' closer briefly before the injury occurred, and was dominant -- 1-0, three saves, no earned runs in 10 1/3 innings through April 25.
But the backloaded deal to swallow two years of arbitration and one of free agency, with salaries of $1.3 million in 2016, $2.1 million in 2017 and $7 million in 2018, reflects a player who is more concerned with returning safely than regaining the ninth inning.
"We discussed it briefly, but honestly, I just wanted to keep it clean, and I'm really happy with where we got to," said Ottavino, a favorite of the MLB Network program "MLB Now," because of how he acknowledges incorporating advanced statistical data into his approach. "I want to come out and do my best.
"I've been vocal about it. I don't think [the ninth] is any more important than any of the other innings. I do think it hurts a little more when you do lose a game in the ninth inning, so I understand, from a team's perspective, why you want to have a shutdown guy in that inning. But like I said, I have always been willing to pitch where they need me, whether that's in the seventh or the end."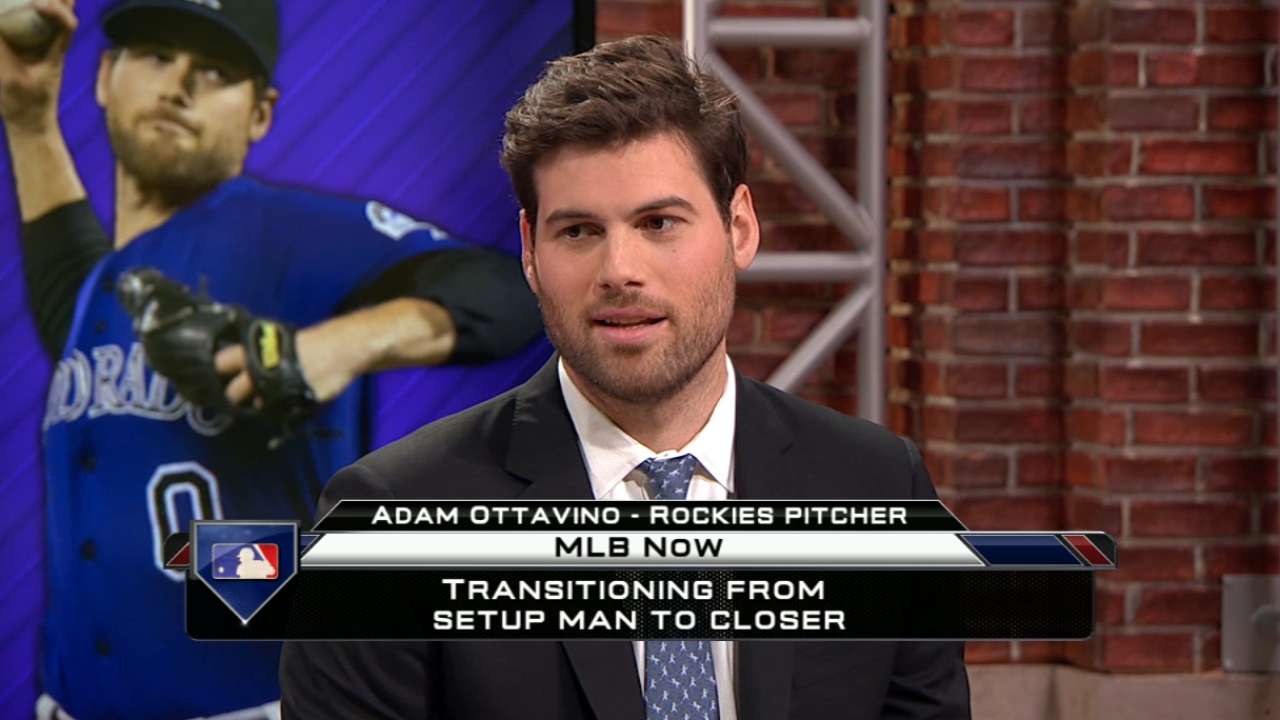 For now, Ottavino will be happy when he pitches any inning in the Majors. He underwent the surgery on May 7, went through a lengthy rehab and was throwing up to 140 feet by season's end. He returned from a prescribed rest period two weeks ago and is throwing 75-90 feet. He'll report to Spring Training early to work in earnest toward returning to the mound. While a general timetable exists, Ottavino is monitoring how he feels rather than what the calendar says.
"We had guys in the bullpen who had the surgery, like [John] Axford or [Scott] Oberg, or Justin Miller, so I talked to them about the process, about their experiences," Ottavino said. "The one thing I have learned is that everybody's experience is a little different, so I'm not going to compare myself to anybody too much."
An issue to watch is an attribute that helped Ottavino develop his devastating slider -- greater-than-normal flexibility in the elbow. He said more flexibility has returned than he and the trainers expected, so they decided to not push him to his past flexibility, but to let that occur naturally.
• Rockies boost bullpen with Motte, Qualls
In addition to committing to Ottavino for multiple years, the Rockies lessened the temptation for a rushed comeback by signing veteran righties Jason Motte, who has closing experience with the Cardinals and Cubs, and Chad Qualls to two-year deals.
"I knew Jason Motte in St. Louis and I know what kind of pitcher he is and I'm excited to have him on the team," said Ottavino, who joined the Rockies from the Cardinals in 2012 after a waiver claim. "Same with Mr. Qualls, I don't know him very well, but I've obviously watched him for a long time. They are able to throw strikes, which is big for our team. And we have a lot of exciting young arms and so, I'm definitely excited to watch those guys continue to do their thing. I'll be excited to join them this year."
Thomas Harding is a reporter for MLB.com. Follow him on Twitter @harding_at_mlb, listen to podcasts and like his Facebook page. This story was not subject to the approval of Major League Baseball or its clubs.