Dodgers hope changes won't alter NL West run
LOS ANGELES -- The Dodgers won the National League West in 2014 and changed general managers. They won the NL West in 2015 and changed managers. They've won the division three seasons in a row.
But they haven't been to a World Series since the year Clayton Kershaw was born (1988), and the window to get there with him is down to three seasons, after which he can do the same as Zack Greinke and opt out of his current contract in order to become a free agent.
As the front office works to reduce the nearly $350 million spent in salary and luxury tax last season, the Dodgers sure have big questions looming heading into 2016.
Here are five to consider:
1. Replacing Greinke?
Probably impossible, especially with David Price in Boston, unless they back up the truck and ship out Corey Seager, Julio Urias, etc., in a trade for, say, the Marlins' Jose Fernandez. Scott Kazmir, who signed a three-year deal, should help. Hyun-Jin Ryu is a wild card and Brett Anderson's durability is sketchy.
2. Injury questions
The baseball-operations purge included the training staff, and the incoming replacements will be busy. Rehabbing from operations are Ryu (left shoulder), Brandon McCarthy (right elbow), Justin Turner (left knee), Yasmani Grandal (left shoulder) and Enrique Hernandez (right shoulder). President of baseball operations Andrew Friedman said Ryu is a "wild card" to be ready for the start of the season. McCarthy isn't due back until midseason. But the club is expecting Turner, Grandal and Hernandez to be healthy, and that might be expecting a lot, especially with Turner having needed tricky microfracture surgery.
3. Is Seager really ready?
Seager likely will be the consensus pick for the NL Rookie of the Year Award in every preseason poll and has the tools back that up. He was very impressive in September when given Jimmy Rollins' starting-shortstop job, but was overmatched in the postseason (eight strikeouts in 17 at-bats). It will be interesting to see how management reacts to his inevitable first real slump, especially after watching Joc Pederson's second-half collapse.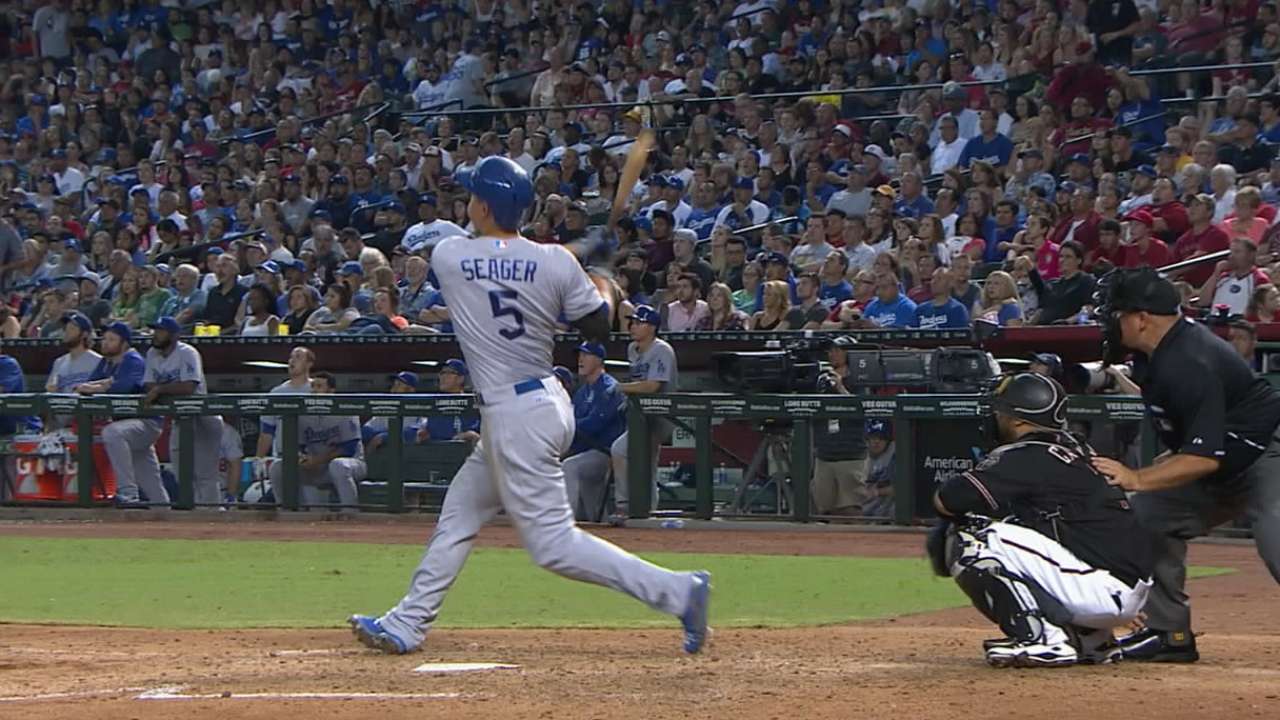 4. Can the Yasiel Puig drama have a happy ending?
Since Puig's phenomenal initial impact, he's been a roller-coaster ride. His bat has slowed, he doesn't hold up physically and his temperament can rub people the wrong way. Will this year be any different than the past?
5. Did the Dodgers really hire a rookie manager to run this show?
Yes, they did. In fact, both finalists for the job had never managed in the Major Leagues, so a blank slate turned out to be an unusual prerequisite. That said, if personality, optimism, energy and overachievement on the field matter, Dave Roberts will be a fine choice. There also are indications the front office is quietly redefining the job anyway, handling many of the analytic decisions upstairs so the manager focuses on supervising and motivating the players while keeping the media at bay.
Ken Gurnick is a reporter for MLB.com. This story was not subject to the approval of Major League Baseball or its clubs.