Rays, Cash feeling good about '16 outlook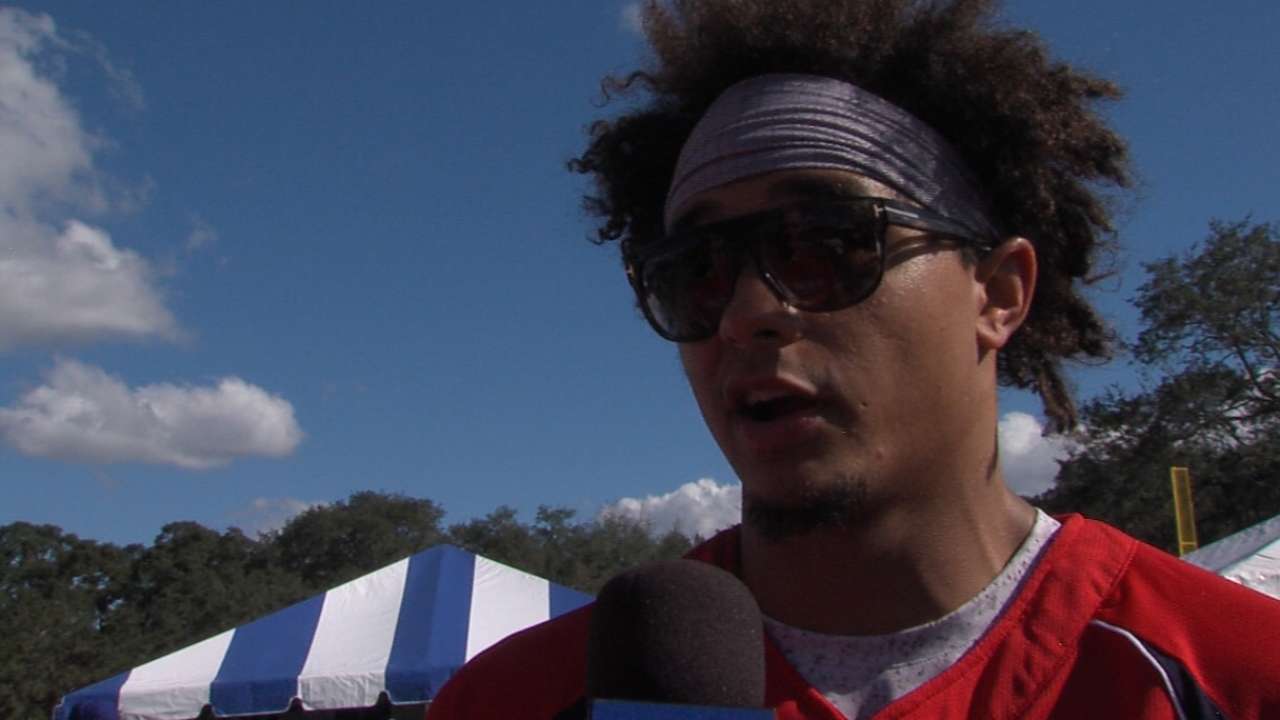 ST. PETERSBURG -- The champagne from the Royals' World Series win was still flowing when the Rays got busy preparing for the 2016 season by making a significant deal with the Mariners.
On Nov. 5, the Rays traded left-hander C.J. Riefenhouser, right-hander Nathan Karns and Minor League outfielder Boog Powell to the Mariners for outfielder/first baseman Logan Morrison, shortstop Brad Miller and right-hander Danny Farquhar.
While that trade shored up certain areas, the Rays will continue to try to further strengthen their team heading into 2016.
Among the things Rays manager Kevin Cash is looking forward to in 2016 is the comfort level derived from having been on the job a year.
"We've experienced a lot," Cash said. "We've learned a lot, Matt [Silverman, Rays president of baseball operations] and myself together. There's been a lot of communication with the players. It's never easy. We're going to be more informed going into next year."
Cash is excited about all the valuable experience the young players from within the organization were able to accrue in 2015.
"You can't simulate that," Cash said. "Whatever we do in Spring Training, it's not a big league game. The atmosphere is not the same. So what a lot of our young players [gained in the final months of the season] ... is going to comfort them into making believe they belong here. They can help us win."
In no particular order, here are five questions the Rays face heading into the 2016 season:
1. Will Jake McGee still be with the team by the start of Spring Training?
While the Rays have a balanced club, the only thing they really lack is an impact player to add to the offense. Unfortunately, to acquire an impact player, you normally have to surrender one in exchange. McGee might be the guy to sweeten such a deal.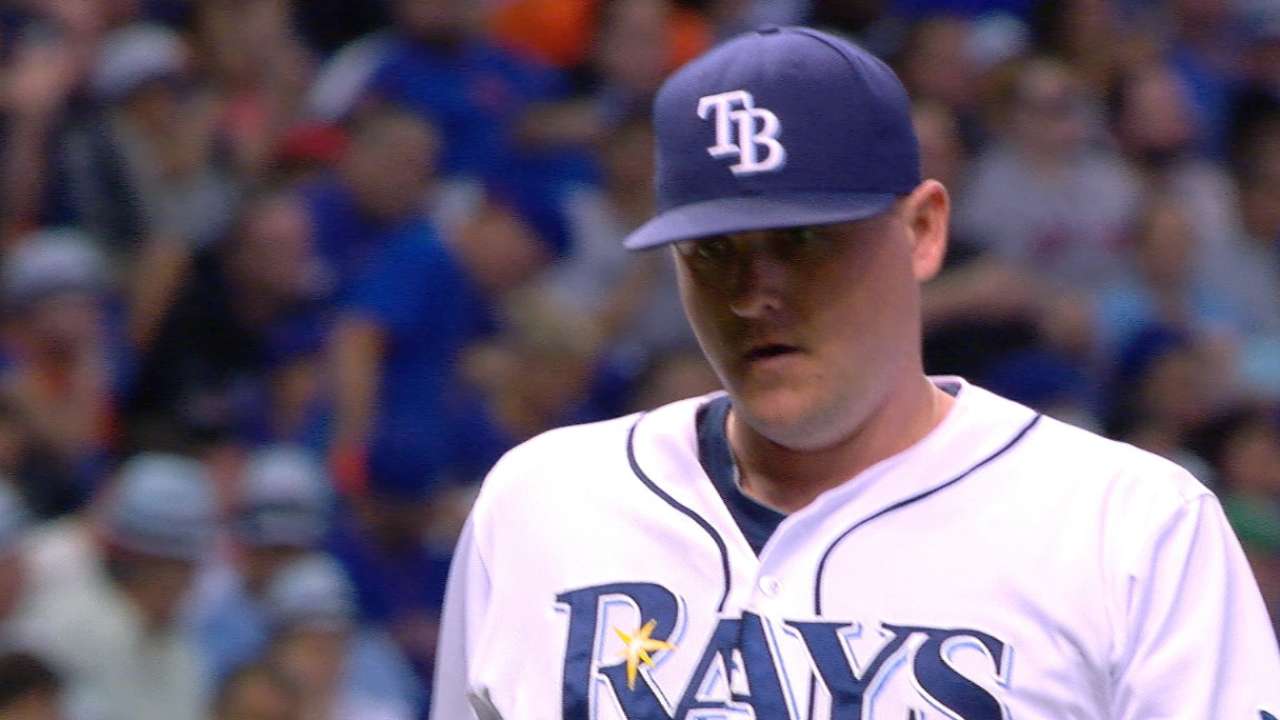 The hard-throwing left-hander made $3.35 million in 2015 and is arbitration-eligible, which should bring a nice bump.
If the Rays don't have McGee for the late innings, they still have Brad Boxberger and Alex Colome. As for a hard-throwing lefty, Enny Romero appeared to take strides in that direction late last season.
A James Loney-McGee package would clear approximately $13 million off the payroll, open up first base for Morrison, and give the Rays the ability to absorb a larger salary, whether that would be for the player or players acquired by such a trade, or by a free-agent signing.
2. Will Boxberger be able to plug the holes in his game to become even more of a solid closer in 2016?
Boxberger posted an American League-leading 41 saves in 2015. However, he did give it up a few times -- absorbing a club-record six walk-off losses (the most in the Major Leagues since Philadelphia's Brad Lidge took six in 2009) -- but he didn't have the luxury of being a closer in the traditional sense, either. He was used in the early innings at times to try to snuff opposing rallies.
According to Rays pitching coach Jim Hickey, not having a specific role -- particularly early in the season -- was a tough situation for Boxberger to pitch in. Hickey also pointed out that almost every time Boxberger pitched, he was pitching in a "high-leverage" situation.
"I need to work on becoming more consistent overall," Boxberger said. "Being able to limit the bigger innings. And just kind of keep leads where they are, and if it's a tie game, keep those where they are."
3. Will Miller be the answer at shortstop?
Miller, 26, hit .258 with 11 home runs, 46 RBIs and 13 stolen bases in 144 games for Seattle in 2015. He made starts at shortstop (83), center field (20), left field (9), DH (6), second base (5), third base (1) and right field (1). Only one other AL shortstop could match his combination of homers, stolen bases and slugging percentage (.402): Houston's Carlos Correa, who was the AL Rookie of the Year Award winner.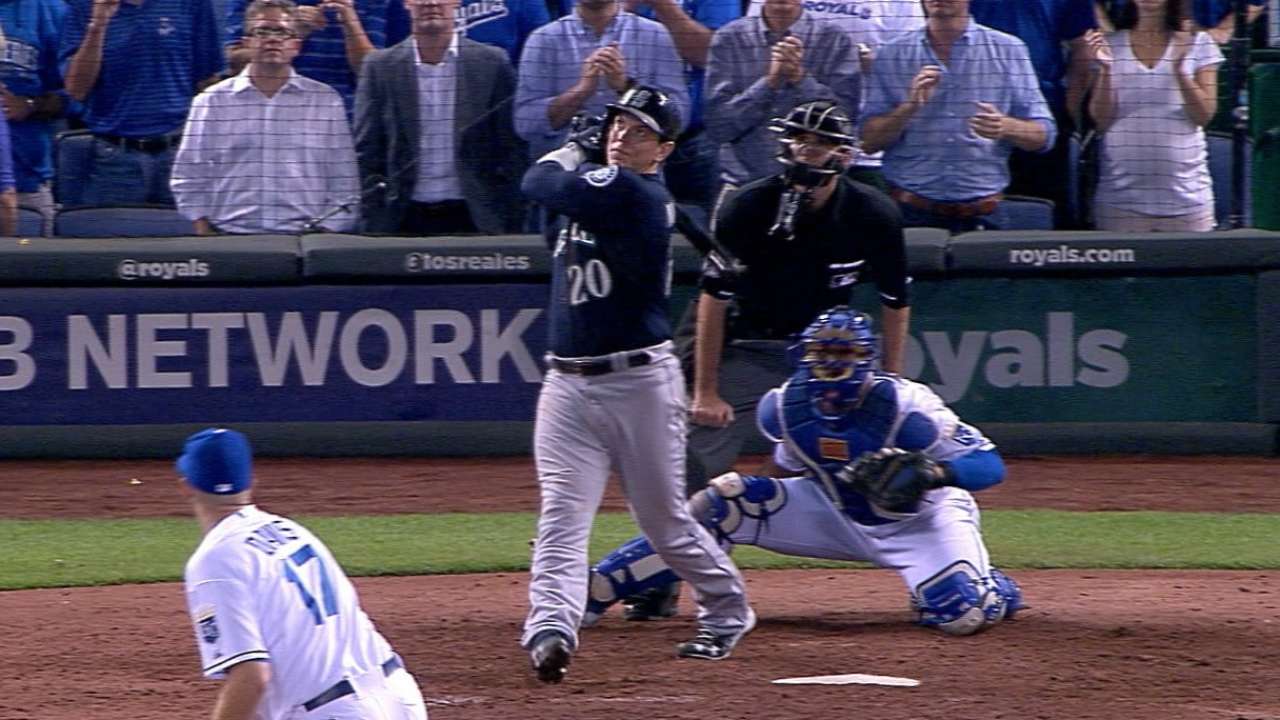 "We've liked [Miller] for a while," Silverman said. "We've been impressed by his work at shortstop. And it's always a plus to have a left-handed-hitting middle infielder.
"We have looked at him as a middle infielder and someone who can play shortstop at the Major League level. The versatility he has is a bonus and certainly could come into play. But that wasn't the focus of this."
Miller made it clear he wants to be the team's starting shortstop in 2016.
"No question, without a doubt," Miller said. "Obviously in this game you want to give yourself every opportunity and do whatever is asked of you. But yeah, I'm a shortstop. I know that's where I want to be on the field. I want to continue to get better there and to improve. But 100 percent, I would want to settle in and play shortstop. It's what I've always done."
4. Can Evan Longoria return to elite form?
Longoria played in 160 games last season and led the team with 21 home runs and 73 RBIs while hitting .270. He also led AL third basemen with a career-high .976 fielding percentage, which broke the franchise record for third basemen previously held by Akinori Iwamura.
In addition, in 2015, Longoria became the first third baseman in Major League history to record 200 home runs and 250 doubles in his first eight seasons. He is just the 20th player in Major League history to turn the trick, joining a group that includes Ted Williams, Joe DiMaggio, Hank Aaron and Barry Bonds.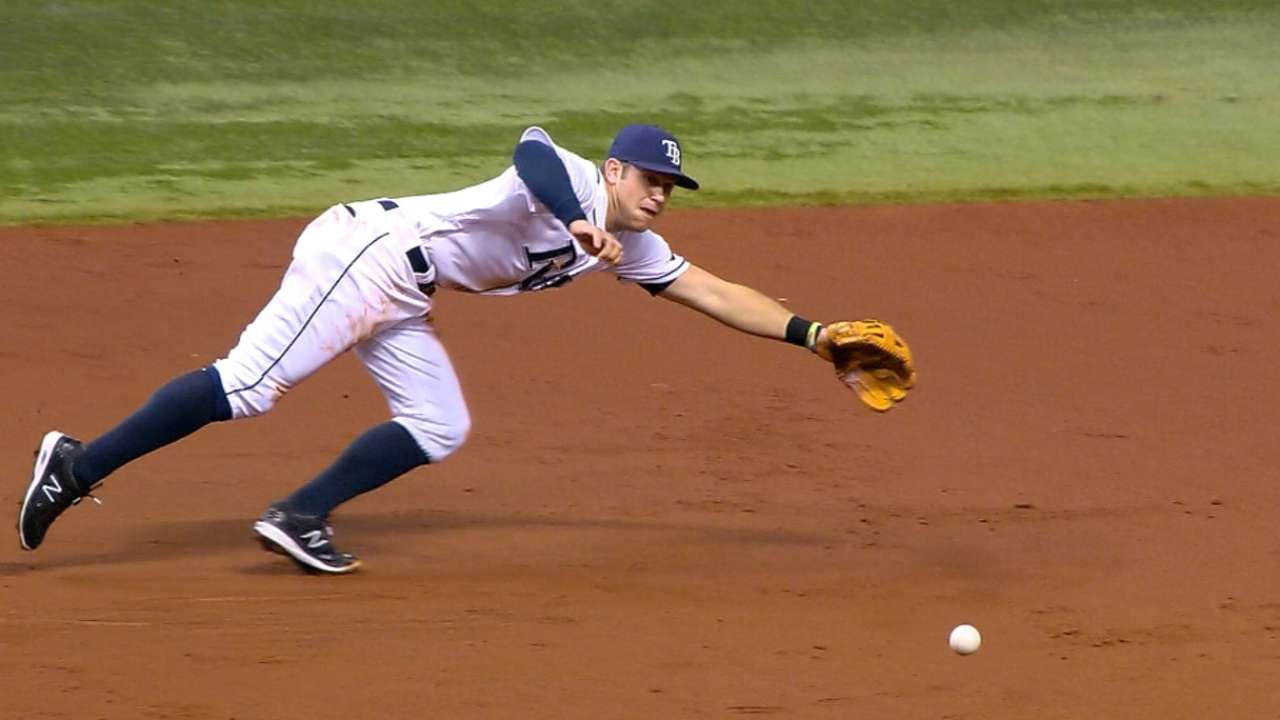 Chances are, the better the lineup gets surrounding him, the better numbers Longoria will put up in 2016. Ten of Longoria's home runs came after July 31, which coincided with a major upswing by the rest of the Rays' offense. That alone would seem to support the notion that Longoria could use a little help from his friends.
5. Will Chris Archer continue his rise among the AL pitching elite?
Archer gave the Rays a better-than-average chance to win every time he took the mound in 2015. He dominated primarily with his big fastball, which set up a slider that former Rays ace David Price called the best in the AL. On top of how he pitched, Archer understood he needed to step up with Alex Cobb on the DL, and that's exactly what he did.
While doing so, Archer became the fourth Rays pitcher to record a 200-inning, 200-strikeout season, joining Price, James Shields and Scott Kazmir.
How much better can Archer be? Consider this: Archer finished at 12-13 with a 3.23 ERA. Take away three outings from his 34 starts -- July 8 at Kansas City (nine earned runs in six innings), Aug. 15 at Texas (seven in 5 1/3) and Sept. 26 at Toronto (nine in 3 2/3) -- and he finishes with a 12-10 record and a 2.37 ERA.
Thus, if Archer can learn to minimize the damage on the rare occasions when he's getting knocked around, it's easy to forecast his continued ascent among the elite.
Bill Chastain is a reporter for MLB.com. This story was not subject to the approval of Major League Baseball or its clubs.