Braves' rebuild to enter new phase in 2016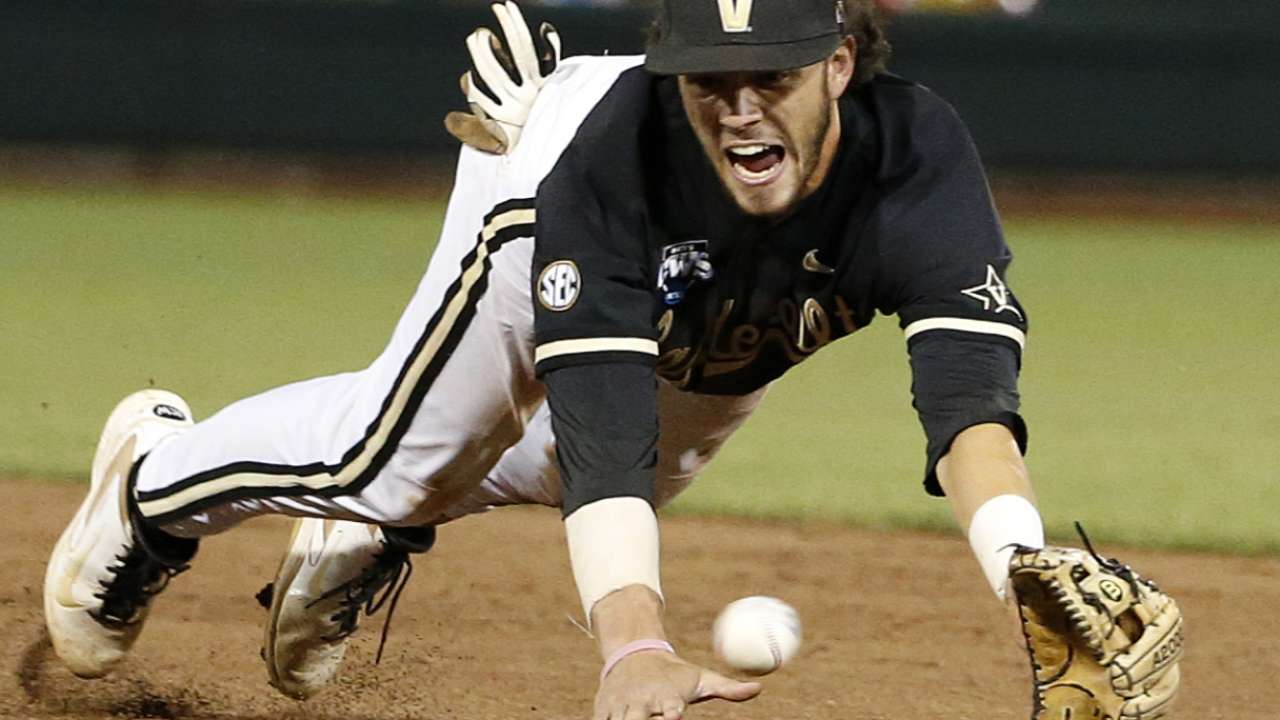 ATLANTA -- Braves general manager John Coppolella has said he would trade his right arm before he would deal Freddie Freeman, and he has also essentially guaranteed that the Braves will be more successful in 2016 than they were during 2015's 95-loss season.
If the Braves are going to improve upon the 67 wins they notched in '15, they will certainly need Freeman's right arm, specifically his wrist, to be much healthier than it was throughout this past summer. At the same time, they will need to benefit from the development of some of their young starting pitchers, who will have a chance to prove whether they should be considered long-standing candidates for the rotation.
With the constant frustration that the final two months of this past season still fresh in their memories, the Braves are obviously looking forward to the chance to flip the calendar to 2016 and possibly experience a more enriching portion of their rebuilding process.
Over the past couple months, the Braves have further enriched their now-strong farm system with the returns they gained from trading Andrelton Simmons to the Angels and Shelby Miller to the D-backs. The significant return for Miller included this past year's top overall Draft selection, Dansby Swanson, near big league-ready right-handed starter Aaron Blair and Ender Inciarte, who could serve as Atlanta's center fielder and leadoff hitter for the next five seasons.
Here are five topics that will influence the Braves' bid to improve in 2016:
1. Freeman's health
When Freeman returned from a five-week absence in late July, it was assumed he might continue to deal with wrist discomfort. A few weeks of rest is seldom enough for a hitter who has incurred a hand/wrist ailment. But at the same time, there was reason for concern when his right wrist worsened as September progressed and essentially sidelined him for the regular season's final week.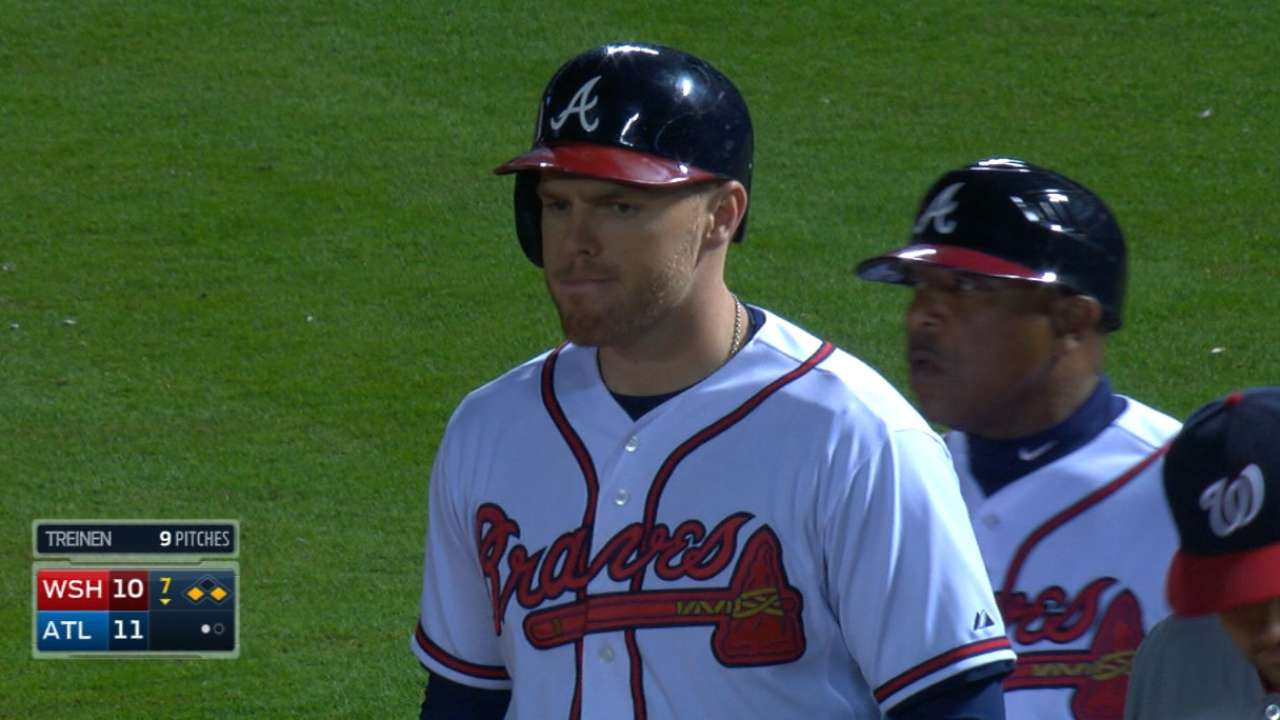 Further medical evaluation has not provided any reason for surgical repair. Thus, Freeman can only hope that a full offseason of rest will indeed serve as the remedy he needs to get back to his productive ways and provide the legit middle-of the-lineup presence the Braves otherwise lack.
2. Olivera's potential
It looked like the Braves might have gained lineup protection for Freeman when they used top prospect Jose Peraza and Alex Wood to acquire Hector Olivera from the Dodgers on July 30. But the Cuban outfielder struggled after he made his Major League debut at the start of September. Olivera spent a portion of this offseason making the transition from third base to left field. Now, the Braves can only hope that he grows more comfortable during his first full year in the United States and looks more like the kind of player that would warrant trading two young talents like Wood and Peraza.
3. Bullpen depth
The Braves have welcomed two of their former setup men -- Jim Johnson and David Carpenter -- back to the organization, and they've grown confident that Chris Withrow is now healthy enough to be a reliable late-inning reliever. This past year provided the Braves a chance to see Arodys Vizcaino has matured to the point where he can indeed handle the closer's role. But this role might go to Jason Grilli if he makes a full recovery from the ruptured left Achilles that sidelined him for this past season's final 3 1/2 months. Shea Simmons could also return from Tommy John surgery at some point in May to provide more late-inning depth. There are some questions as to how all the pieces will fit. But the Braves have enough depth to avoid having a repeat of this past summer, when their bullpen was filled with castoffs or young relievers who were not yet big league ready.
4. Rotation makeup
Once Miller was traded, the Braves gained even more reason to hope Bud Norris proves to be a solid buy-low acquisition. As things currently stand, Atlanta's rotation will be headed by Julio Teheran, Norris and Matt Wisler. The final two spots in the rotation could be filled by any combination of Mike Foltynewicz, Manny Banuelos, Williams Perez or Tyrell Jenkins. By the middle of the season, the Braves might be looking to also get starts for Sean Newcomb, Blair or Lucas Sims -- who are all considered legit candidates to be in Atlanta's rotation during the 2017 season.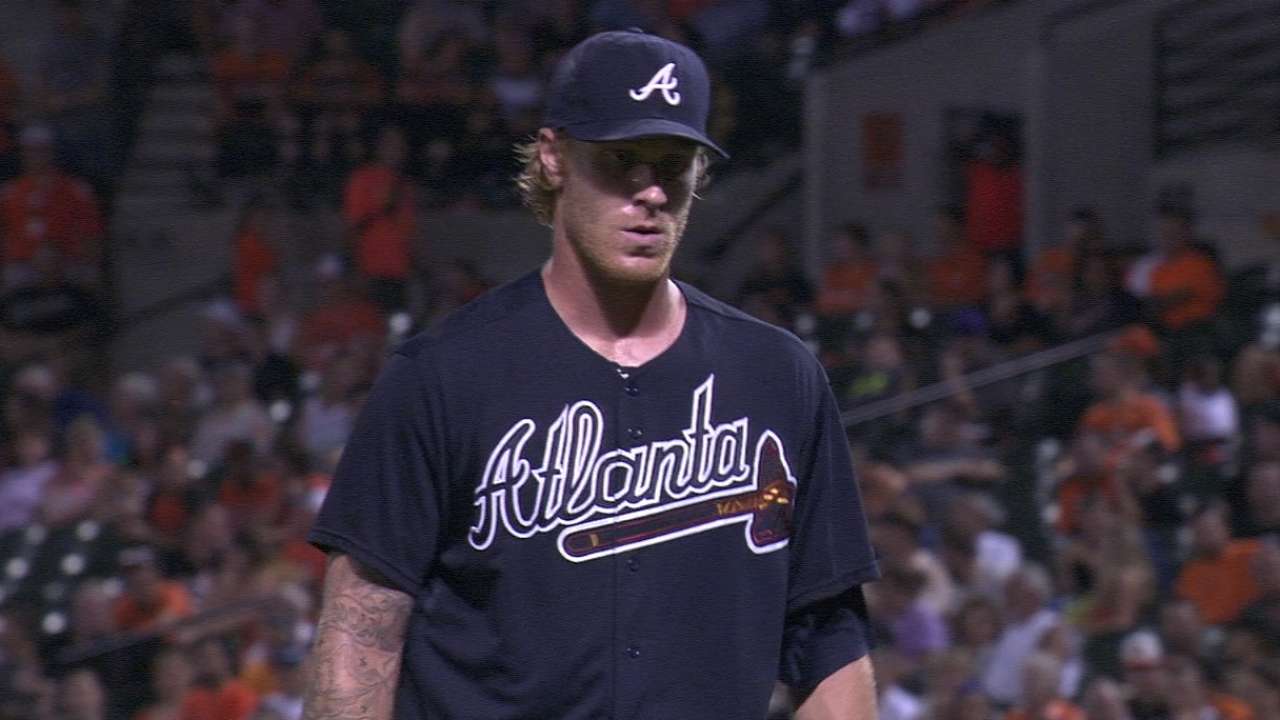 5. A healthier Markakis
It could be argued that Nick Markakis proved to be Atlanta's best offensive contributor, as he produced a .291/.353/.429 slash line this past year. But his homer total (3) is tangible proof that he simply did not have the power or arm strength he had possessed before undergoing major neck surgery last December. Now, having had a full offseason to go through his normal preparations, Markakis might be ready to provide a little pop to the consistency he provided Atlanta's lineup in 2015.
Mark Bowman is a reporter for MLB.com. This story was not subject to the approval of Major League Baseball or its clubs.