A's endured injuries, tough season in 2015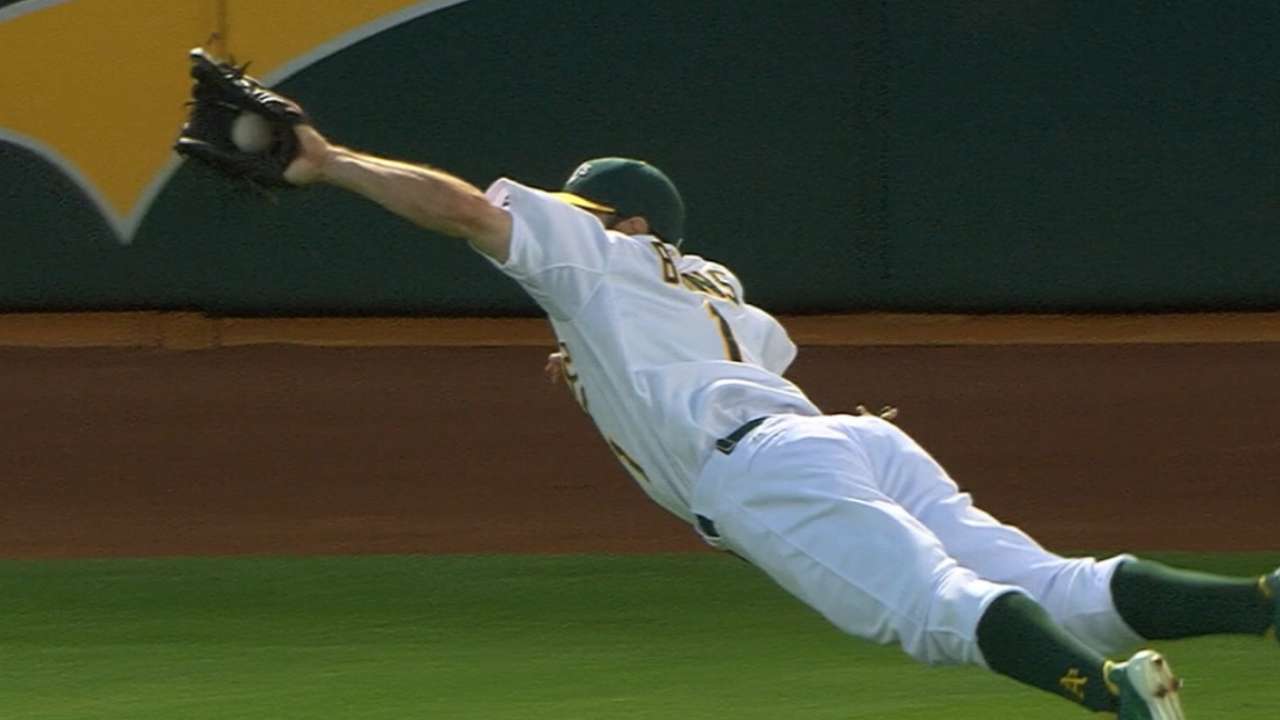 OAKLAND -- The 2015 A's sputtered to the finish line, closing the book on a forgettable season that was mostly defined by injuries and disappointing performances following three consecutive postseason appearances.
A season that began with so much promise quickly took a turn, and the A's dug a hole they never escaped. Still, there were bright spots throughout, as chronicled among MLB.com's top five A's storylines of 2015, which include both the good and the bad:
1. One-run losses mount
The A's worst season since 1997 ended Oct. 4 in fitting fashion, with a one-run loss -- the club's 35th overall, an Oakland record. Not long ago, the A's were a team that churned out walk-off wins on the regular, but they instead sputtered in the later innings with a beleaguered bullpen and inconsistent defense, leaving far too many winnable games on the table and falling into last place with the worst record in the American League as a result.
2. Kazmir, Zobrist, Clippard depart
The A's found themselves lumped into a group of sellers at the Trade Deadline, waving the white flag on a season gone awry and parting with three of their most valuable assets while sitting more than 10 games back of first place: left-hander Scott Kazmir, righty reliever Tyler Clippard and the ultra-versatile Ben Zobrist. The A's netted five prospects in these deals, bolstering their farm system with an eye on their future and sustained long-term success.
3. Injuries decimate roster
The A's were far too frequent visitors to the trainer's room, even before the season began. Closer Sean Doolittle sustained a shoulder injury in January and another in May, and he would get into only 12 games overall. The team had at least six players on the disabled list at any given time, and four of the club's regular starters (Sonny Gray, Kendall Graveman, Jesse Hahn and Jesse Chavez) ended the season injured, leaving the A's with a patchwork rotation for much of the second half. Chris Bassitt also missed time, and fellow right-handers Jarrod Parker and A.J. Griffin never pitched in a game. Beyond the pitching staff, Zobrist missed a month of play following left knee surgery, first baseman Ike Davis saw his season cut short because of hip surgery, and outfielder Coco Crisp appeared just 44 games while battling a chronic neck injury.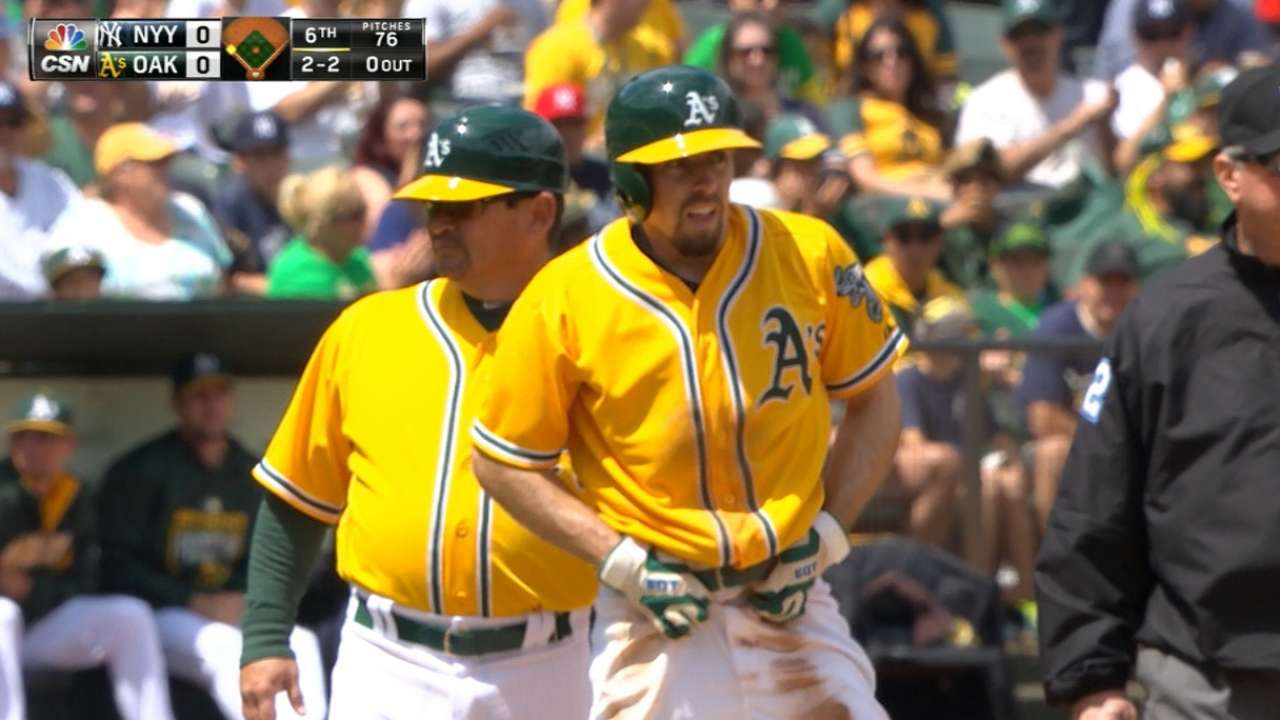 4. The kids are all right
With Crisp sidelined for much of the season, Billy Burns got his first extended big league opportunity and dazzled, batting .294 from the leadoff spot and providing highlight-reel plays in center field on a near-daily basis. He shined on the bases, too, and finished fifth in the AL Rookie of the Year Award voting. Fellow rookie Mark Canha also excelled in his first big league season. The Rule 5 Draftee not only justified staying with the Major League club all season, but he gave the A's reason to pencil him into the lineup every day, finishing with 16 home runs and 70 RBIs.
5. Sonny shines
Gray was dominant for the majority of the season, making his first trip to the All-Star Game and finishing in third place in the AL Cy Young voting after acting as a bright spot every fifth day. Oakland's ace continued to cement himself as one of the best pitchers in the game with a 14-7 record and 2.73 ERA, good for third in ERA among AL starters behind Tigers/Blue Jays lefty David Price (2.45) and Astros lefty and Cy Young winner Dallas Keuchel (2.48).
Jane Lee is a reporter for MLB.com. This story was not subject to the approval of Major League Baseball or its clubs.