Retooling Brewers to continue evolution in '16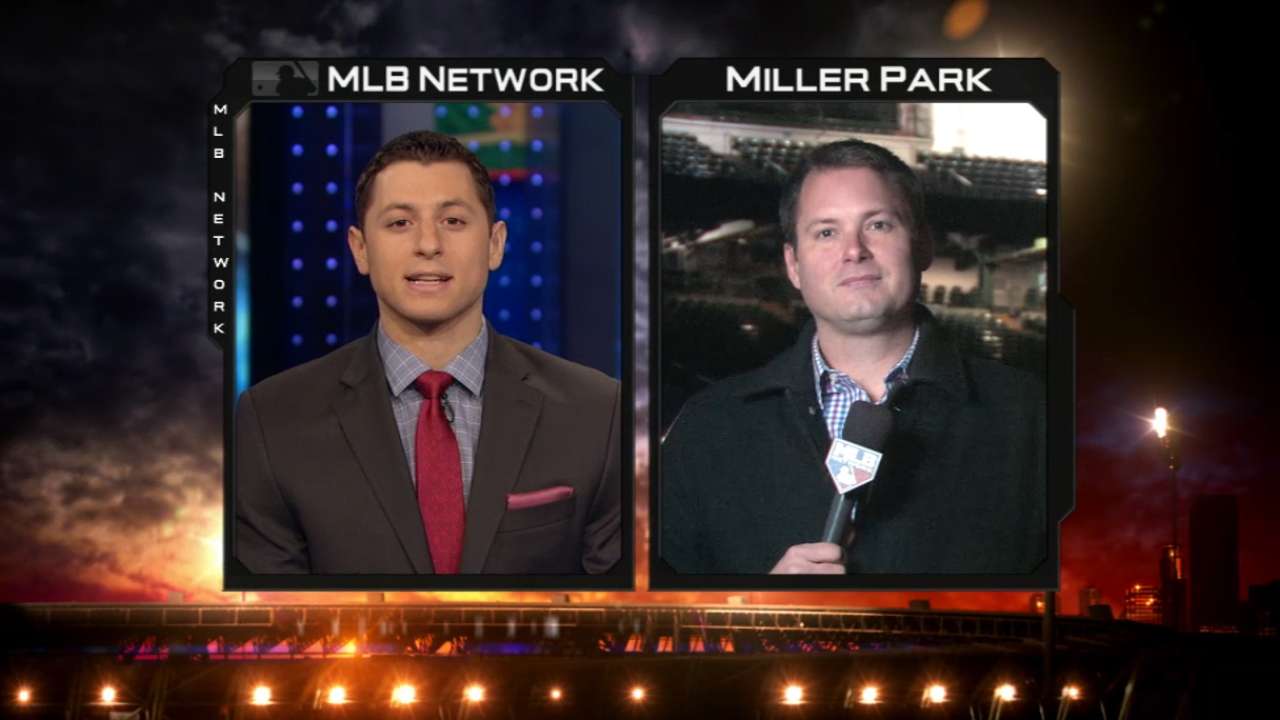 MILWAUKEE -- In his annual open letter to fans, Brewers owner Mark Attanasio did not use the term "rebuilding." But he did ask for patience while he and general manager David Stearns "take a step back and build more intensively from within."
That step back will manifest itself on the field in 2016 for a club stripped of many of its proven players, with more transactions possible before the start of next season.
"This approach … requires grinding things out, prospect by prospect and trade by trade," Attanasio wrote. "While we look forward to using [Stearns'] fresh vision to getting our baseball operations to where we want them to be, we are mindful that there is a lot of hard work to do, and we will not take any shortcuts or look for quick fixes."
In no particular order, here are five questions to ponder entering 2016:
1. How long will this take?
Stearns came to the Brewers from the Astros, who emerged from six straight losing seasons, including three with at least 100 losses, to win an American League Wild Card spot in 2015. Meanwhile, the Cubs averaged 93 losses over five consecutive losing seasons before winning 97 regular-season games in 2015 and advancing to the National League Championship Series.
Those are two notable recent rebuilding projects, prompting Brewers fans to wonder whether Milwaukee is in for a similarly long haul. Stearns and Attanasio have resisted weighing in on that question.
"We do not have a rigid timetable," Attanasio wrote in his letter, "because we believe it is vital to build a proper foundation for sustained success."
Stearns put it this way in his introductory press conference: "I am a big believer in not setting limits for any team, for any year. This is a game with a tremendous amount of variability, and we're going to take each decision as it comes. We'll make the decision in the interest of the overall health of the organization, and the product on the Major League field is certainly a large component of that."
2. Who's next to get traded?
As a result of their flurry of 2015 trades, the Brewers have only three players under contract beyond next season: Right fielder Ryan Braun (five more years and $105 million), pitcher Matt Garza (two more years and at least $25 million) and catcher Jonathan Lucroy ($4 million salary in 2016 with a $5.25 million club option for 2017 that is likely to be picked up). The heft of Braun's contract, plus his recent health issues, makes him a difficult piece to trade. Likewise for Garza, given his ineffectiveness in 2015. Lucroy, though, has great value despite his own diminished performance last season, because of the scarcity of top catching talent in baseball, and his team-friendly contract. The Texas Rangers are the team most often mentioned as a possibility for Lucroy.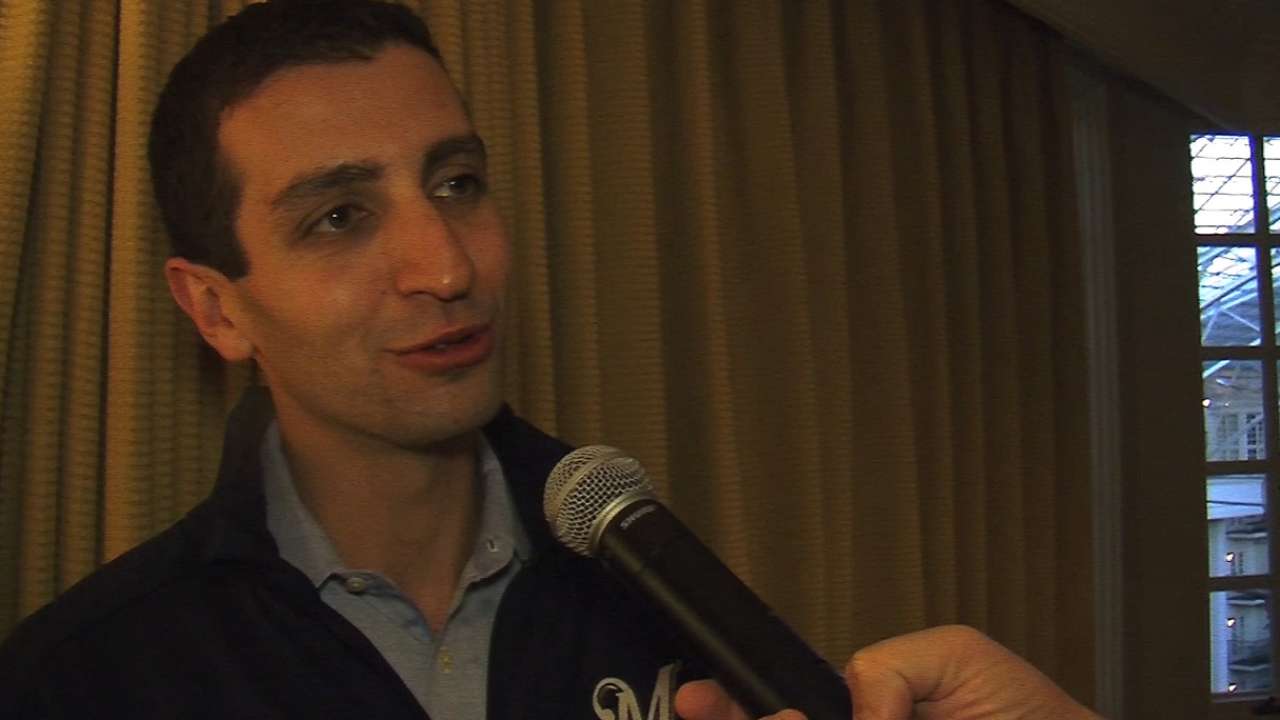 And if the Brewers opt to go all the way in their rebuilding, other players could be on the block. Shortstop Jean Segura and lefty reliever Will Smith are arbitration-eligible for the first time and come from positions of relative depth in the organization. Stearns left the Winter Meetings with some trade talks still active, so further swaps are likely.
3. Who's at first? And third? And center field?
The Brewers' focus is on the future, but they still have to field a team in 2016. Third base has been a question mark since Aramis Ramirez was shipped to Pittsburgh in July, first base is wide open after Adam Lind and Jason Rogers were traded away, and manager Craig Counsell suggested at the Winter Meetings that the Brewers will also look outside the organization for a true center fielder to bridge the gap to prospect Brett Phillips' arrival.
"I think adding a center fielder will be a priority for the rest of the offseason," Counsell said.
While that search continues, the Brewers do have some internal options for the infield corners. For third base, Stearns has traded this winter for Jonathan Villar (from the Astros) and Garin Cecchini (from the Red Sox), each of whom are 24 years old and possess some upside. The Brewers also signed another former Red Sox prospect, Will Middlebrooks, to a Minor League contract with a big league camp invite. He'll compete for both corners.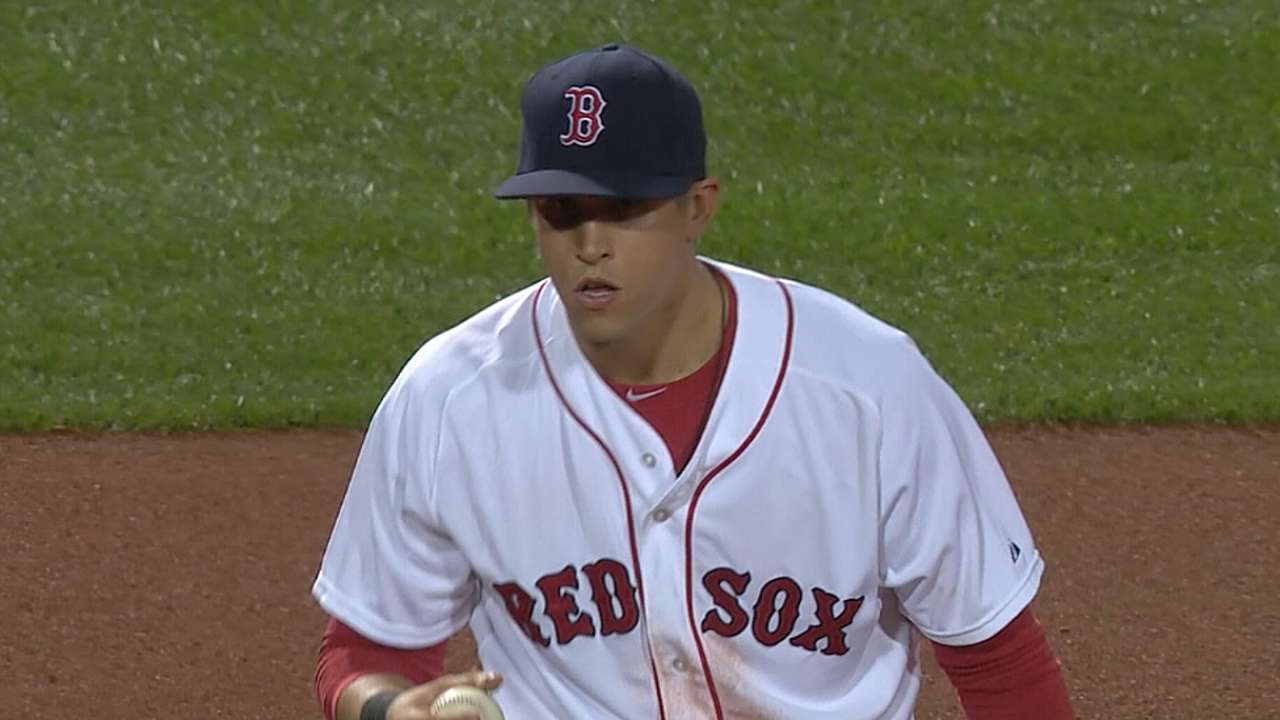 As for first base, Stearns has said he believes he can fill the position via trade or free agency in the coming weeks and months. One free agent of interest is left-handed-hitting slugger Pedro Alvarez, who has been on the market since being non-tendered by the Pirates.
4. Is there an outfield logjam?
After coming to the Brewers in their July 30 blockbuster with the Astros (sending Carlos Gomez to Houston), Domingo Santana made a good first impression at the plate while filling in in center field. Now that the Brewers seem intent on adding a more traditional center fielder for 2016, Santana will have to vie for at-bats in one of the outfield corners, which are currently occupied by Braun and Khris Davis. All are right-handed hitters, though Counsell insisted during the Winter Meetings that there are plenty of at-bats to go around.
"It's the same question as [Gerardo Parra], Khris Davis and Braun last year," Counsell said. "They're different bats. The at-bats work out. They'll get plenty of at-bats. They're going to be factors and playing a lot."
The Brewers have also added two outfielders this winter via trades; Ramon Flores from the Mariners and Keon Broxton from the Pirates.
5. Which prospects will make an impact?
Orlando Arcia, the Brewers' Minor League Player of the Year in 2015, batted .307 with 37 doubles, eight home runs, 69 RBIs and 25 stolen bases for a Double-A Huntsville team that went all the way to the 2015 Southern League championship series, all while playing Major League-caliber shortstop defense in his age 20 season. The Brewers have him ticketed to begin next season at Triple-A Colorado Springs, but could be an option for the big league club as early as late May, when service time considerations are no longer in play.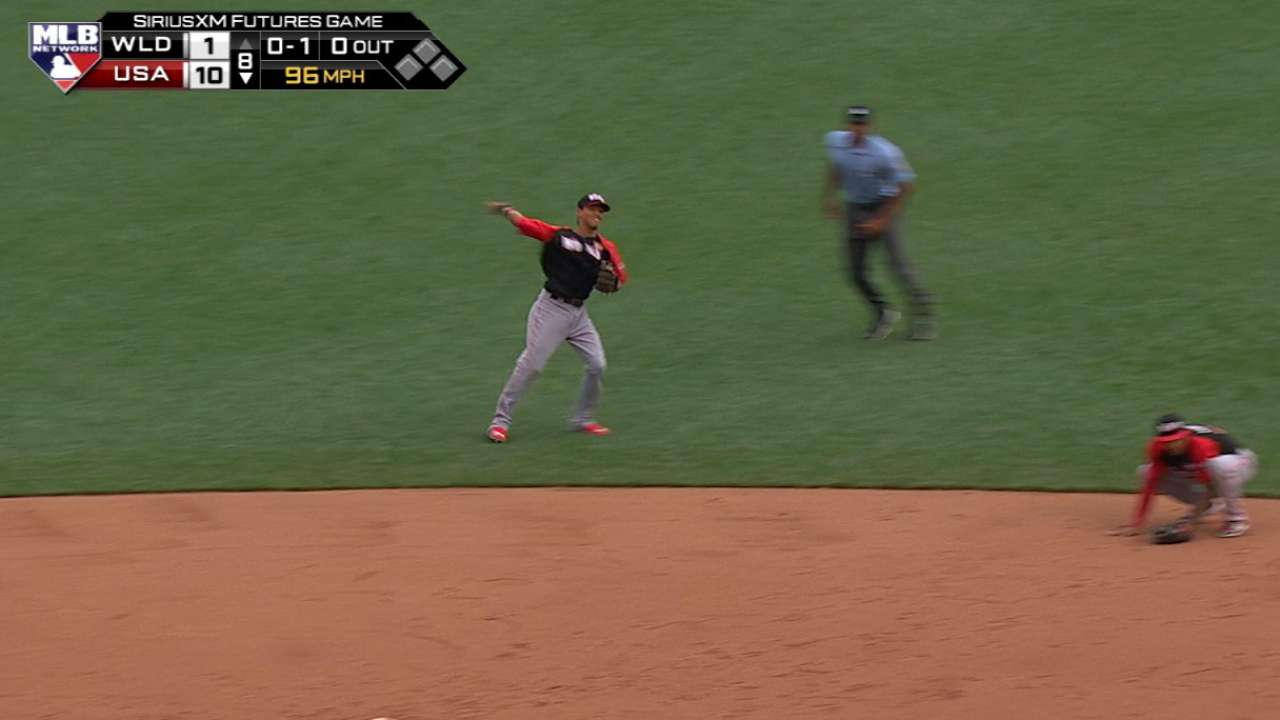 Rebuilding means opportunity for young players, and Arcia is not the only one poised to get his break. Phillips has a chance to open at Triple-A as well, and is right behind Arcia on MLBPipeline.com's list of the top Brewers prospects.
On the pitching side, the Brewers gave a number of prospects a taste of the Majors late in 2015, from organizational Minor League Pitcher of the Year Jorge Lopez to Tyler Wagner, Adrian Houser and others. Zach Davies, acquired in a July trade with the Orioles, joined the starting rotation in September and could be back. Other young players will make the jump, too.
"It doesn't take time to sell it," Counsell said of the Brewers' rebuilding effort. "I think it takes patience to live through it."
Adam McCalvy is a reporter for MLB.com. Follow him on Twitter @AdamMcCalvy, like him on Facebook and listen to his podcast. This story was not subject to the approval of Major League Baseball or its clubs.