Unmet expectations for Padres in 2015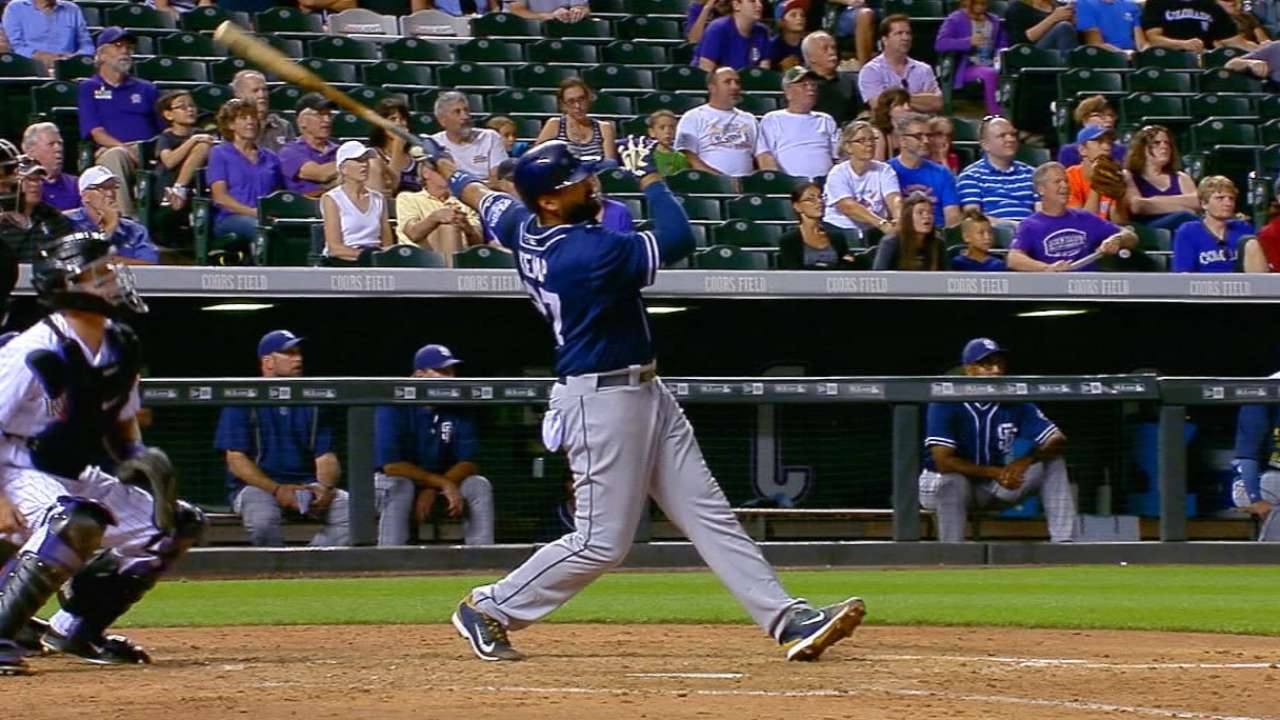 SAN DIEGO -- The getting-to-know-you talks that first-year Padres manager Andy Green embarked on after being hired in late October led to several pointed and honest conversations with players.
While Green, for obvious reasons, won't go into details about who said what, he did notice a palpable tone from these talks -- disappointment over how the team finished in 2015, losing 88 games.
"I'd say those guys were greatly frustrated with the level of expectation they had going into the season and the unmet level of expectation at the end of the season," Green said recently.
"They went through a lot of transition, went through a lot of change. You have a managerial change in the middle of the season, you have a whole new collection of guys that haven't been around each other and now they are together for the first time."
After loading up last offseason, with general manager A.J. Preller revamping the roster, the team fizzled out of the gate, eventually dismissing manager Bud Black in June, even while the team was one game below the .500 mark.
Interim manager Pat Murphy wasn't the right fit, and the team dropped 21 of its final 31 games.
Preller was convinced that the pieces were right -- newcomers Matt Kemp, Justin Upton, Derek Norris, James Shields, Wil Myers, and others -- but for some reason, the collective group didn't succeed.
"We felt like we wanted to take a shot with the team that we had and add to that group. Ultimately, it didn't play out on the field in terms of resulting in a winning formula, and that's what I'm in charge of," Preller said after the season.
"Going into the year, I think we had better than a 74-win team. I do feel like there was talent in the room."
The 2015 season was certainly a notable year for the Padres, though many of the key storylines were sour:
1. Free falling
The team certainly didn't show much spunk after Black was dismissed, losing 16 of its next 23 games, going from six games back in the National League West to 11 games back. Then, with the season already lost, and it certain interim manager Murphy wasn't coming back, the team dropped 21 of its last 31 games. At no point in the season did the Padres win more than five consecutive games.
2. Black dismissed
After eight-plus seasons, and with the team one game below .500, the Padres dismissed Black -- the 2010 NL Manager of the Year Award winner who didn't have much to work with in his tenure, especially with homegrown players. The decision had a lingering effect on the team.
3. Waiting on Kemp
While it's true that Kemp led the team with 100 RBIs, he had but one home run to show for his first 56 games with his new team. That wasn't the production the Padres envisioned from Kemp when they traded for him last December. He would eventually heat up as the weather did, but by the time he started hitting, everyone else stopped.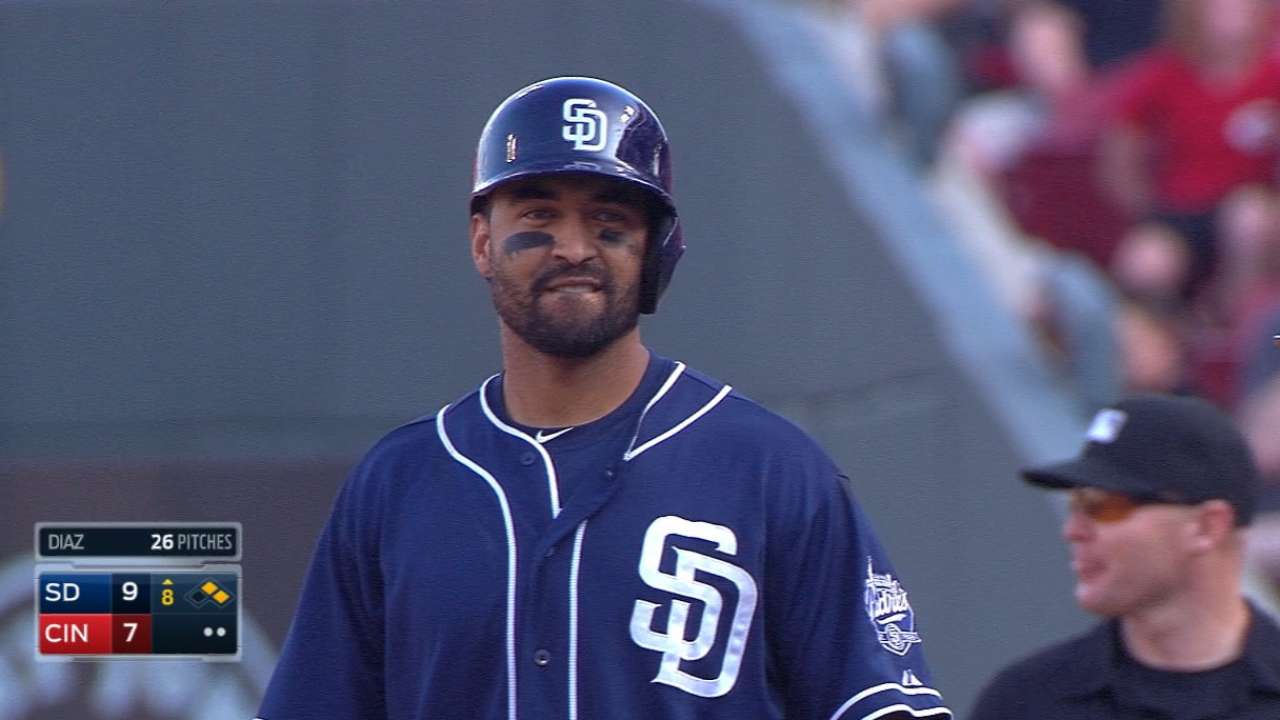 4. About that pitching
Strong pitching, so prevalent in recent years, was largely absent in 2015. Consider this: The Padres finished 10th in the NL in team ERA (4.09) and 13th out of 15 teams in bullpen ERA (4.02). The overall ERA was their highest collective mark since 2009 (4.37).
"We've had mediocre years before [as a team], but we've still usually pitched well," said Padres pitching coach Darren Balsley.
5. Andy Green hired
The Padres made an out-of-the-box hire for their new manager in late October when they tabbed D-backs third-base coach Andy Green. Green, previously a Minor League manager, had been on the D-backs' big league staff for one season. But Green blew away the Padres with his candor and his baseball acumen, and he got glowing reports on his relationship-building skills. What does all of this mean? Can Green help get the Padres back to the postseason for the first time since 2006? Stay tuned.
Corey Brock is a reporter for MLB.com. Keep track of @FollowThePadres on Twitter and listen to his podcast. This story was not subject to the approval of Major League Baseball or its clubs.